The most efficient way to do birdhouse runs is if you know how to get to Fossil Island in OSRS the fastest way possible. There are several activities that a player can benefit from. Before we get into the main attractions of the Island, there are a few miscellaneous things you can do, such as Building up a campsite, the Banks chest, and the Archaeologists' Cleaning Bench.
Things To Do on Fossil Island
There is also a board of "Things to do on Fossil Island"; each section, when completed, will reward you with five fossils when you talk to a man named Peter. This will make you wonder what fossils are actually used for.
You'll obtain fossils doing all sorts of activities on the Island. The main purpose is to collect and build displays at Varrock Museum. This will reward you with small experience lamps or additional Kudos.
These are the main activities that players benefit from on Fossil Island: Birdhouse Runs, Hunting Herbiboars, Growing Hardwood Trees, Sulliuscep Woodcutting, and Growing Giant Seaweed. Also, there are less popular activities: Driftnet Fishing, Underwater Agility/Thieving, and Mining Volcanic Ash. 
How To Unlock Fossil Island?
To have access to the Island, you must complete the quest Bon Voyage which requires 100 kudos to be completed, and if you're wondering "How to earn Kudos", you can follow our step-by-step guide.
Now, getting to Fossil Island is quite simple. A dig site pendant can teleport you outside the barge by the dig site that can directly take you to the Island. You can also unlock a teleport directly there if you use your pendant in a strange machine.
How To Make a Dig Site Pendant?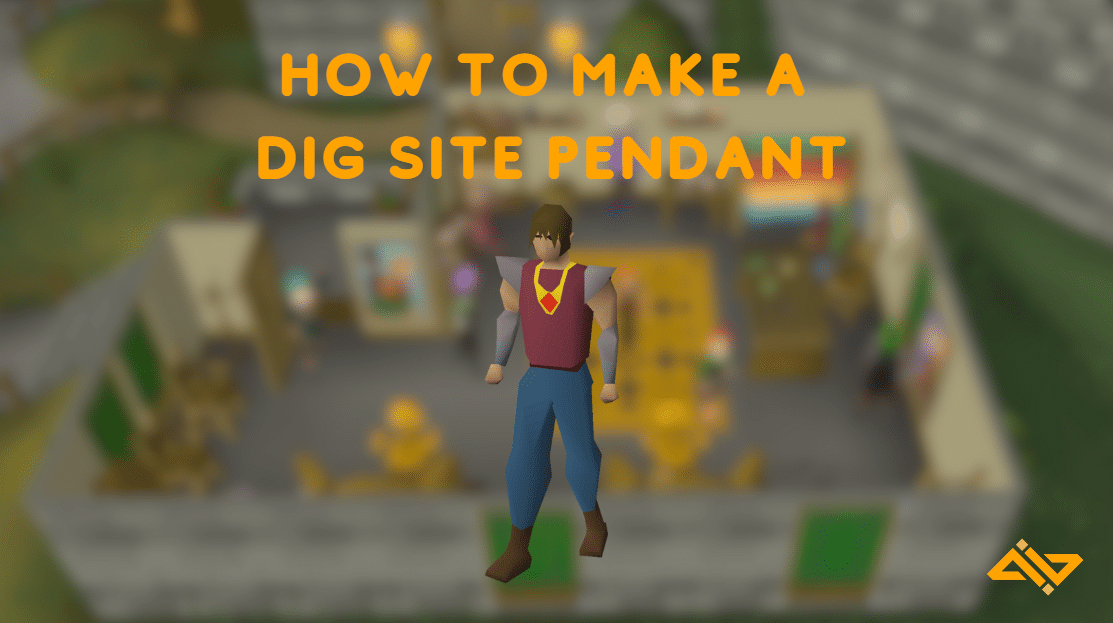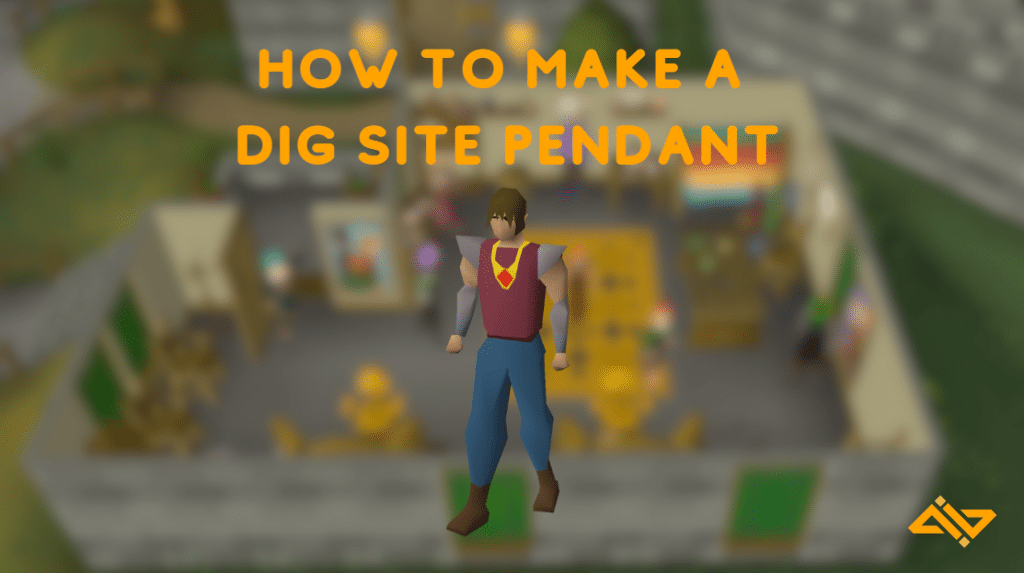 If you've done The Dig Site quest, you should be able to get to Varrock Museum. Afterward, get to the area that is divided by a rope on the main floor, where you will see a tool rack. Grab every single tool from the tool rack on the wall.
Wield the leather boots and leather gloves and then search the first pile for 'Dig Site Specimen rocks,' which you'll have to do one at a time. Use the unclean finds on the 'Specimen table' and keep going until you find the item called 'Clean Necklace.'
Afterward, use this necklace on one of the archeologists cleaning the table (which will teach you how to make a dig site pendant).
How To Unlock Different Teleports on Fossil Island?
The necklace you just unlocked when enchanted allows you to teleport to 'Dig site', which will teleport you very close to the boat. Quick Travel the Barge guard, and then you will be located in the middle of Fossil Island.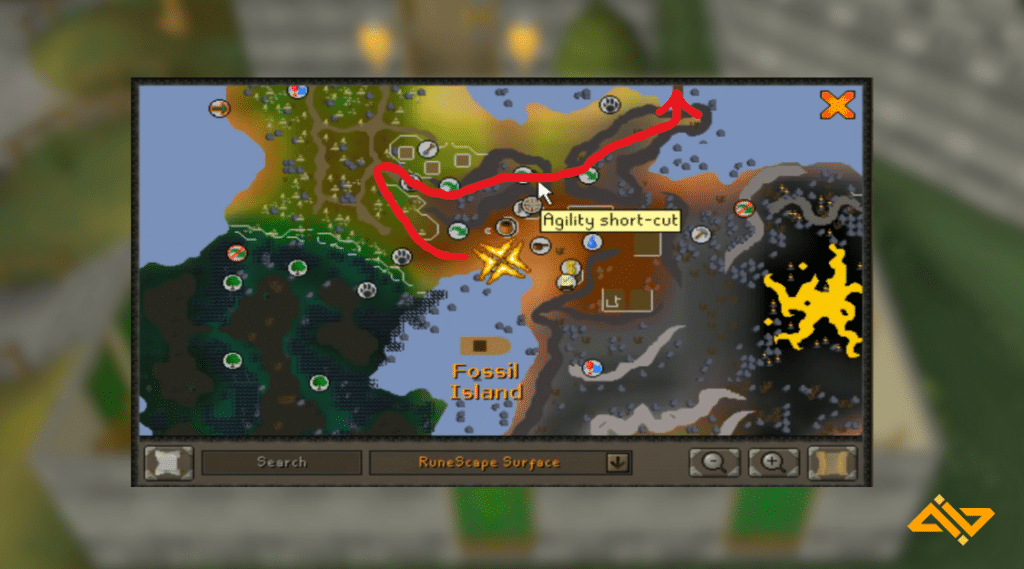 When you cross the bridge, walk to your North-west of the building and climb the stairs to get in. Run to the center and use your dig site pendant on Strange Machine, which is located on the south side of the building.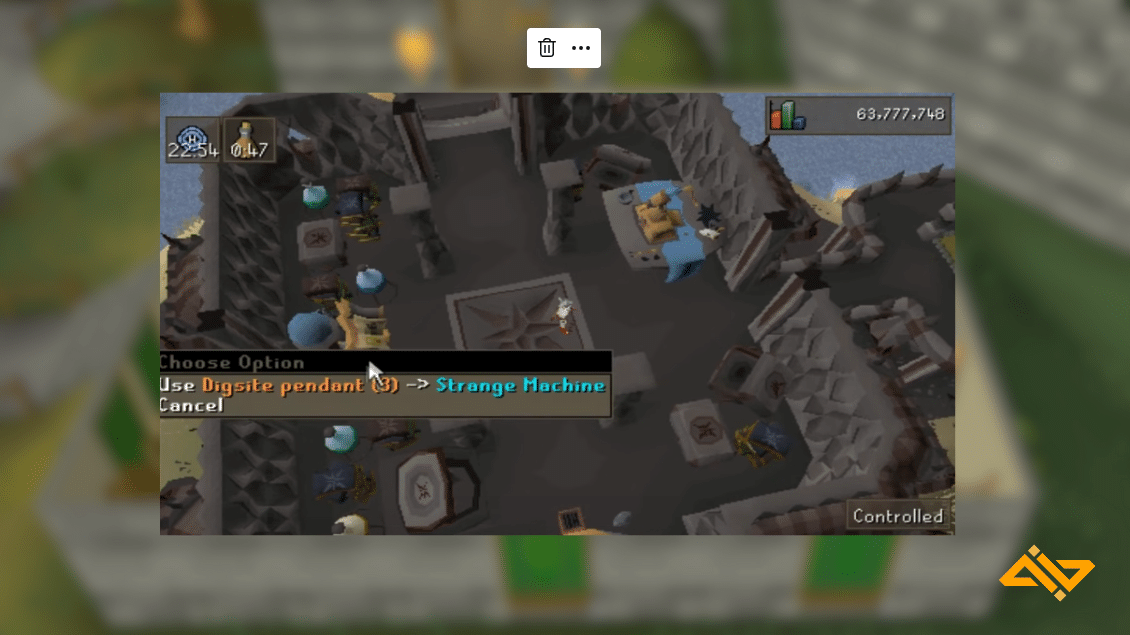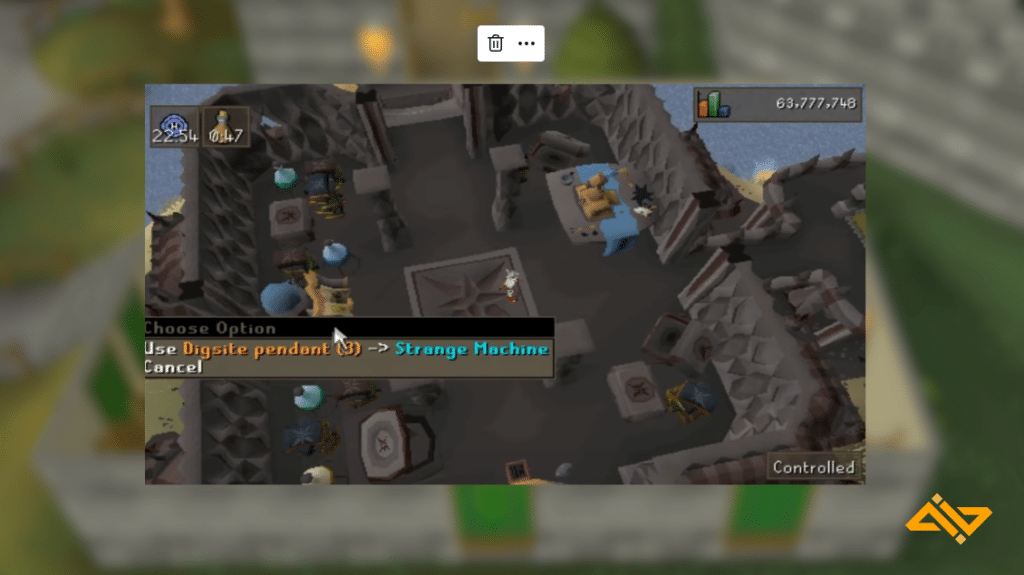 This will unlock the 'Fossil Island' option on your dig site pendant.
Mushroom Teleports
After activating this, run north and use the Magic Mushroom to unlock one of three Mycelium Transportation Systems.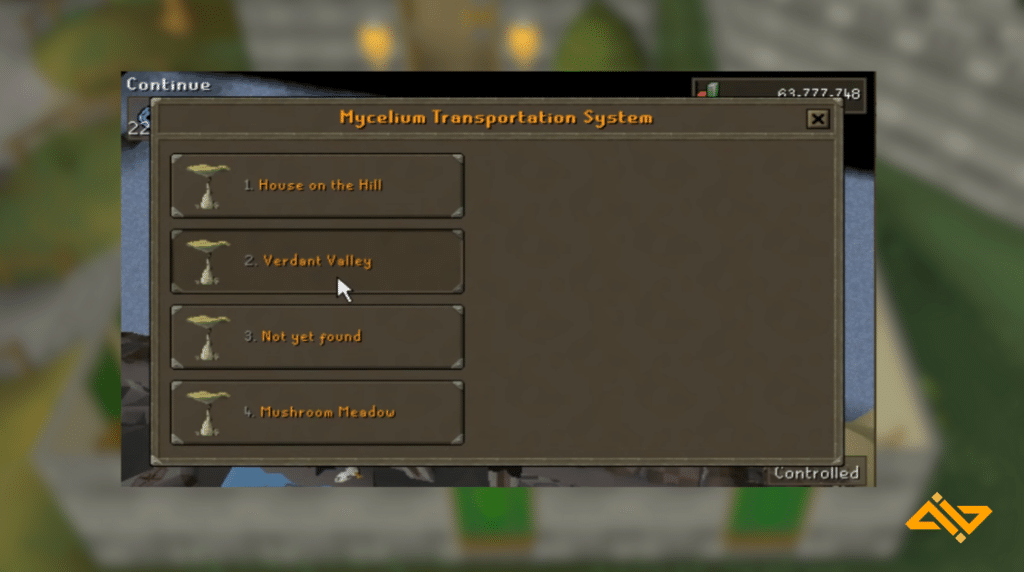 To unlock the Verdant Valley and Mushroom Meadow, you will have to run there while following the pathing. When you get there, all you have to do is to just click on them, and you will have unlocked the teleport permanently. You can see all three spots of Teleports in the image below.
Combat on Fossil Island
Regarding combat, Fossil Island opens up the new ability to slay some new monsters and fight a demi-boss. Fossil Island Wyverns are located in two different caves. One is for slayer tasks only, while the other one is not.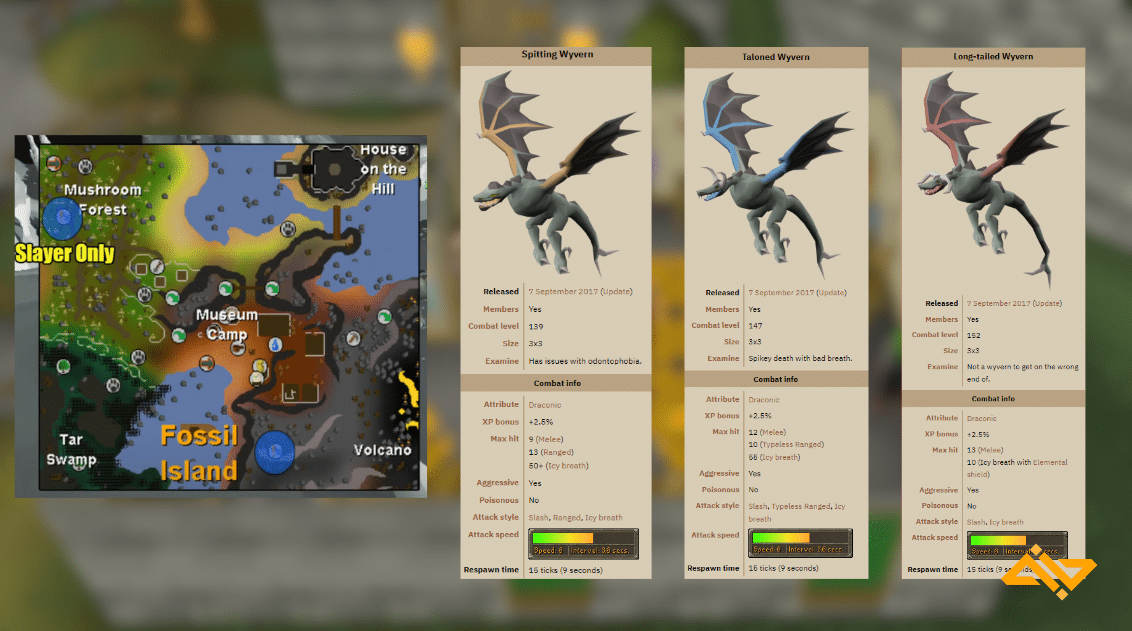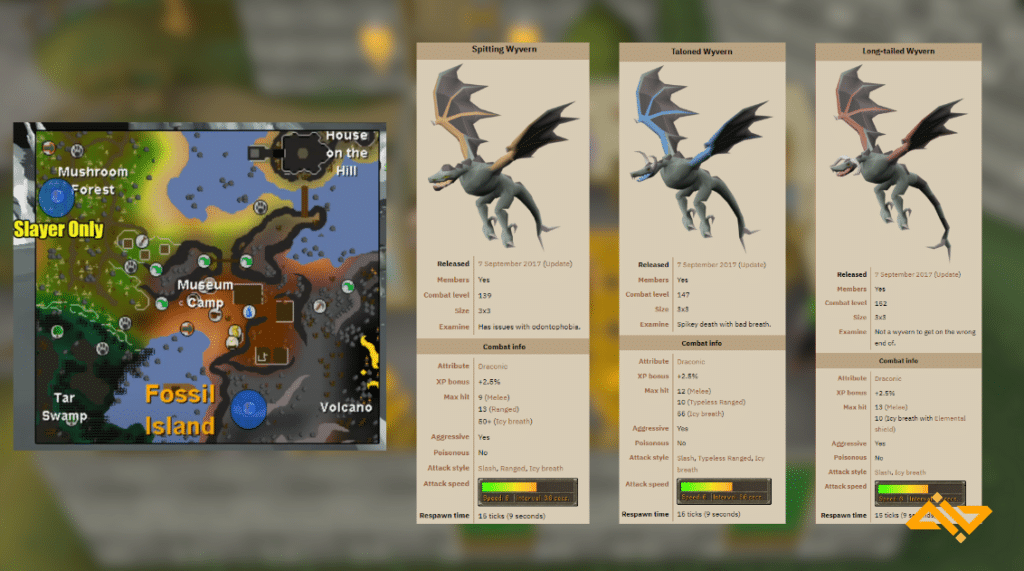 Most people opt for the weakest version because of the lackluster drops and a high time to kill compared to other monsters. However, they're the only creatures that drop wyvern visage.
The Demi Boss on Fossil Island
The demi-boss "The Deranged Archeologist" is quite an easy boss to farm as long as you're paying attention. Even though it can damage you up to 70 damage, as long as you avoid his special attack, you'll be alright. Unfortunately, money made per hour while killing this demi-boss is not top-tier and doesn't have any special drops in particular.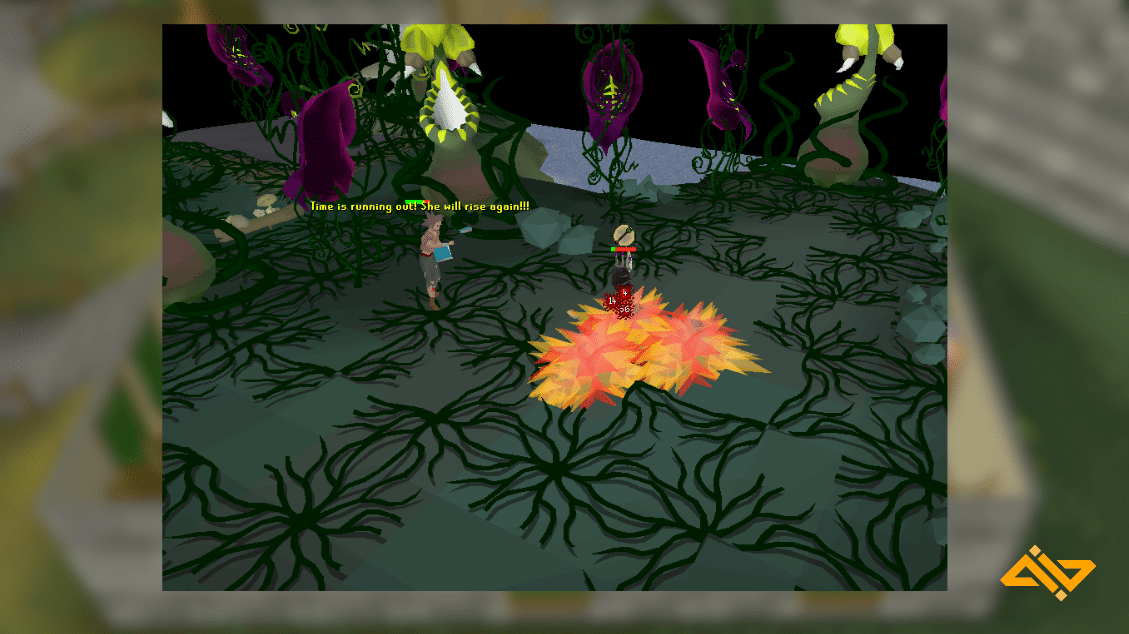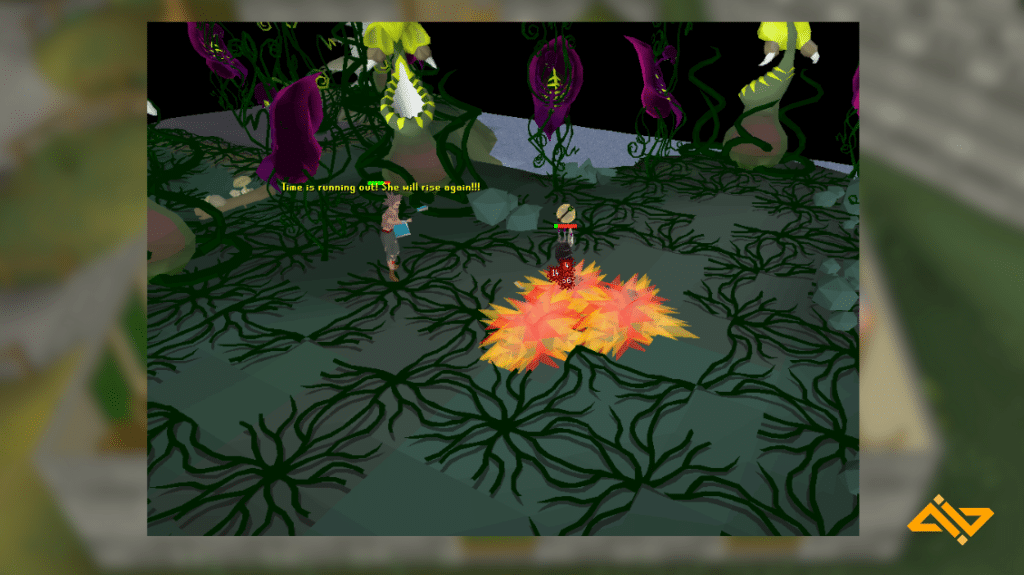 Amonite Crabs
Amonite Crabs also open up with Fossil Island. They are very underrated for low to mid-level accounts. These crabs have the same max hits and stats as sand crabs but have an additional 40 health, making them better to AFK train. Usually, they are less crowded compared to other AFK areas that you find within the game.
How To get to Fossil Island as a Level 3 Skiller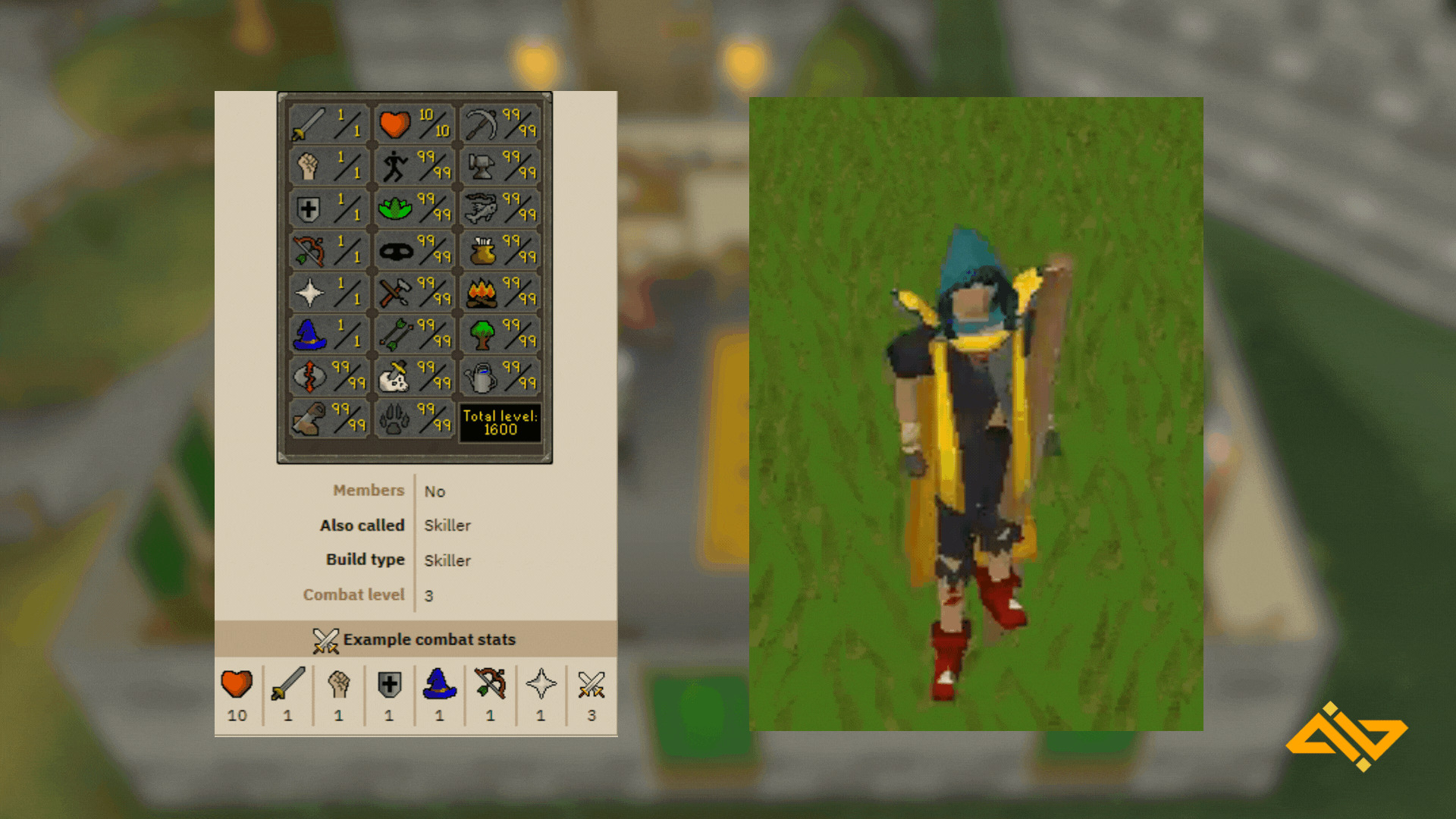 Level 3 Skillers have a hard time getting to Fossil Island as it requires 100 Kudos and the 'Bon Voyage' quest. I'll share with you how you can get 100 kudos on your level 3 Skiller. There are three different activities that you will have to do:
Natural History Quiz
Cleaning Finds
Quests.
You will have to start with Natural History Quiz, which will grant you 28 Kudos, and it will take less than 30 minutes to do this. When you're done, return to 'Orlando Smith' to get your 1,000 Hunter and Slayer Experience reward.
Cleaning Finds
The next part of gaining your Kudos is going to be 'Cleaning Finds'. To gain access to this part, you must first complete 'The dig site quest'. The objective is to find five (5) different artifacts: Pottery, Old Symbol, Ancient Symbol, Old Coin, and Ancient Coin.
Once you have found all five artifacts, clean them on the specimen table and talk to the archeologist, and put them in their respective display cases.
Quests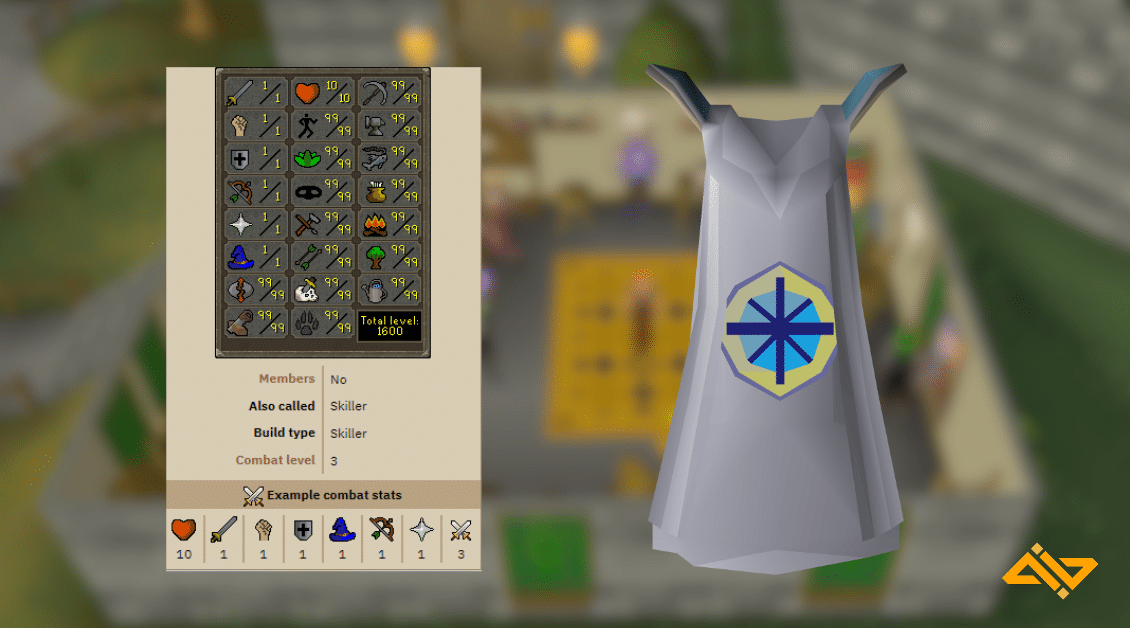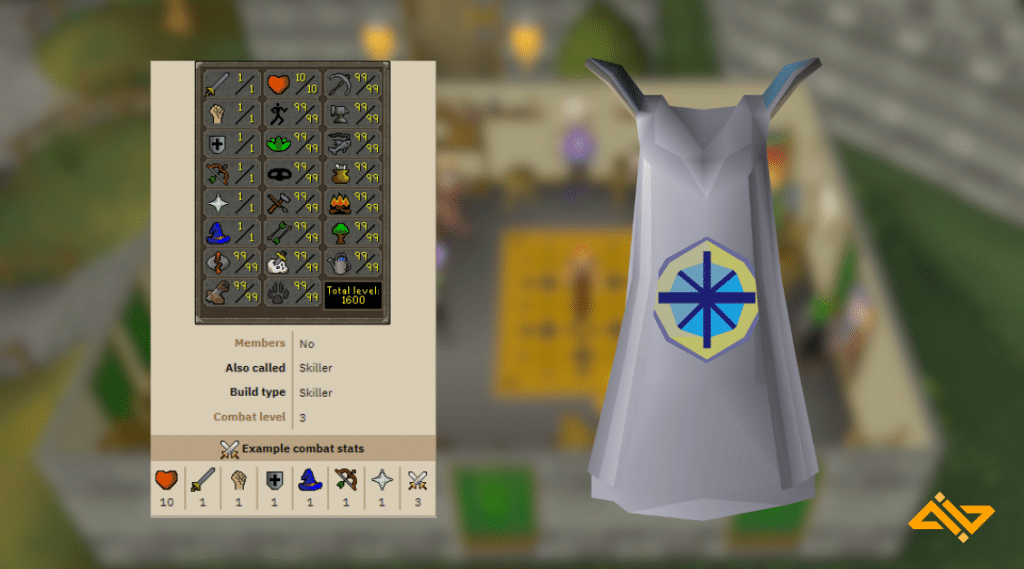 The next 25 kudos you will obtain from quests. There are 5 quests that you need to do, but you can complete 7 quests, therefore allowing you to choose which ones you'd like to complete.
Quests that you should go for: Demon Slayer, Shield of Arrav, Merlins Crystal, Hazeel Cult, and Rune Mysteries. The other two quests that seem to be harder to complete for a level 3 Skiller are Observatory Quest and A Tale of Two Cats.
Tip: At the end of 'Demon Slayer' when you go to defeat the demon in the circle, you have to be careful. You will be teleported to a separate instance from the actual world, so if you were to die, all your items would be lost on death. Therefore, do not bring anything valuable.
Conclusion
Many players love to utilize the benefits of the island, but they have no clue on how to get to Fossil Island the fastest way possible in order for them to save time. Besides getting there, unlocking the teleports within the island is as important.
You will find yourself doing birdhouse runs and killing wyverns more often than you would have thought. Did you find the level 3 Skiller method useful? If so, let me know how long it took for you to finish the above-mentioned requirements to get your level 3 skiller into the Island.