Can't find out how to get wheat in Animal Crossing: New Horizons? Don't worry, we've got you covered! The following article will explain multiple ways to get wheat and some other wheat-related knowledge.
Want to create a cute farm build, or make some flour to cook delicious recipes? Then continue reading to find out how to get wheat in Animal Crossing: New Horizons!
What Is Wheat in Animal Crossing?
Wheat is one of the five growable crops introduced with the Animal Crossing: New Horizons 2.0 update. Alongside wheat, Nintendo also introduced carrots, potatoes, sugarcane, and tomatoes.
As with other crops, wheat starts can be planted into the ground after digging a hole. Crops will then take three days to grow once they are planted. Watering crops will not speed up the growth process, but instead will increase the amount of produce that is grown.
If you manage to water your wheat starts each day for three days, then you will receive the maximum amount of wheat. Rain or snow classifies as watering, so if the weather is bad, it can actually save you some time!
How To Get Wheat
The best way to get wheat in Animal Crossing is by buying wheat starts from Leif. Leif occasionally appears on your island outside your Resident Services. When he does, he will sell random crops, which could include wheat.
Obviously, there is a bit of RNG here, as you can't guarantee that Leif will sell wheat when visiting your island. You also can't guarantee when he will come either. The best thing to do is check outside your Residential Services each day for Leif.
Alternatively, if you have the DLC, Leif can be unlocked on Harv's Island Plaza. Unlocking Leif will ensure that he is always available when visiting Harv's. You can unlock Leif by speaking to Lloid, and the process costs 100,000 Bells as well as taking one day.
Once unlocked on Harv's Island, Leif will sell the same selection for a week at a time. After a week, his stock will reset. If he isn't selling wheat, you will have to wait a week and see if he has it in stock then.
Wheat can be bought as a single start, or in a set of five.
| | |
| --- | --- |
| Amount | Leif's Price |
| 1x Wheat Start | 280 Bells |
| 5 x Wheat Starts | 1,400 Bells |
Leif's wheat start prices
How To Get Wheat Without Leif
If you are trying to find out how to get wheat without Leif, there are a few ways to do so. Waiting for Leif to arrive on your island can take a long time. Even then, you can't guarantee that he will sell wheat anyway.
The alternative methods of how to get wheat without Leif are:
Trading with other players
Harvesting wheat crops on friends' islands
On Kapp'n boat tour islands (completely RNG dependent)
Trading
One way that you can get wheat is by trading with other players. It is always worth asking in Animal Crossing communities on platforms such as Reddit or Discord if anyone is willing to give you some spare wheat. Alternatively, users will sometimes advertise if Leif is visiting their island.
Getting wheat by trading with players is a fast method and can also be free (most of the time). We recommend you join the official Animal Crossing: New Horizons Discord channel, as you can always find helpful players there.
Harvesting Wheat Crops
Harvesting wheat crops is another method of how to get wheat in Animal Crossing. When it is ready to be harvested, you can press Y next to wheat crops to pick up the wheat. This will give you fresh wheat, which can then be replanted into an empty hole to create a wheat start.
Wheat starts can then be dug up again and moved around. The wheat starts that you create using harvested wheat function the same as wheat starts bought from Leif.
Kapp'n Boat Tour Islands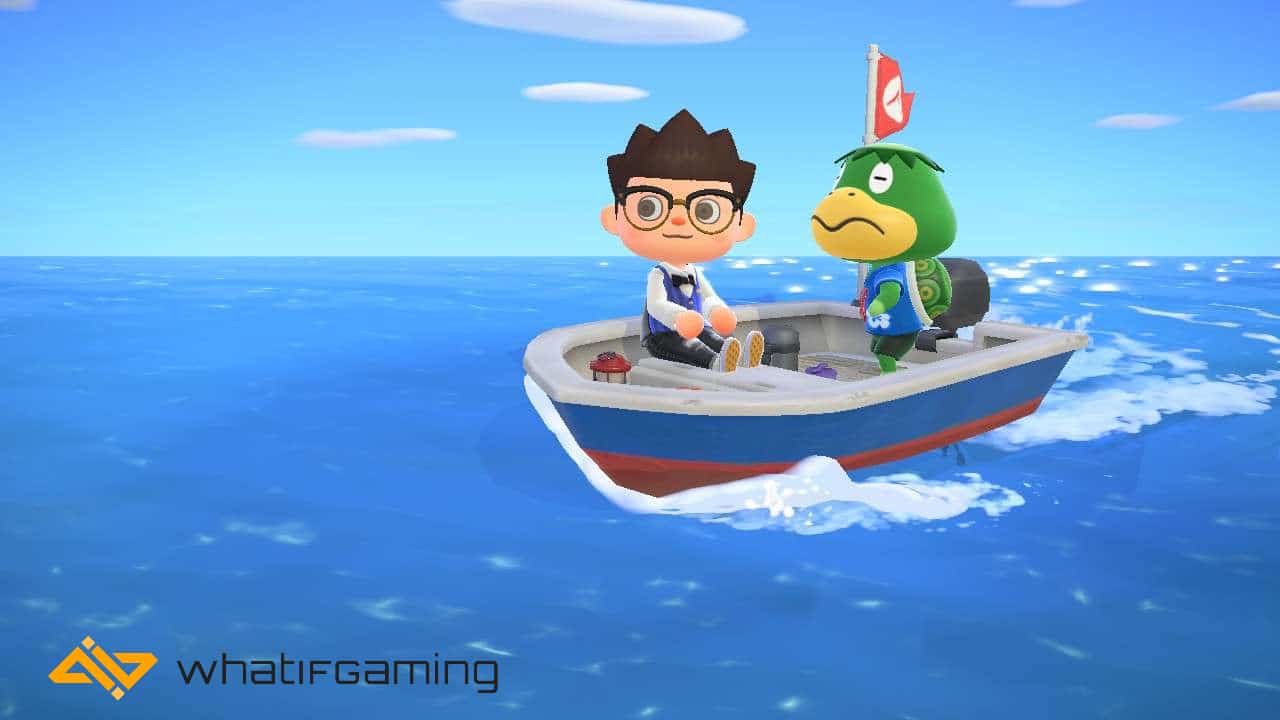 Introduced in the 2.0 update, players can now go on a random mystery island tour by talking to Kapp'n at their pier. Unlike deserted islands, Kapp'n Boat Tour Islands are a bit more diverse. These islands can often feature crops that you can't find on deserted islands that you can visit with Nook Mile Tickets.
One of these is of course wheat. If you do happen to find some, you will need a shovel to pick up the starts. Alternatively, you can just harvest the wheat and plant that.
This method of how to get wheat without Leif is also very RNG dependent. You can also only venture on one Kapp'n Boat Tour per day, and it costs 2,000 Nook Miles. If you are searching for wheat and can't find someone to trade with, it is worth doing the daily tour. Who knows, you could get lucky and find an island with wheat. Or, even luckier and find a shark-infested island…
How To Grow Wheat in Animal Crossing
If you have finally found some, you may be wondering how to grow wheat in Animal Crossing. Growing wheat is very simple and is pretty much the same process if you have wheat or wheat starts.
If you have wheat starts, you can click to plant them directly from your inventory. If you just have harvested wheat, you will need to be stood near an empty hole to plant them.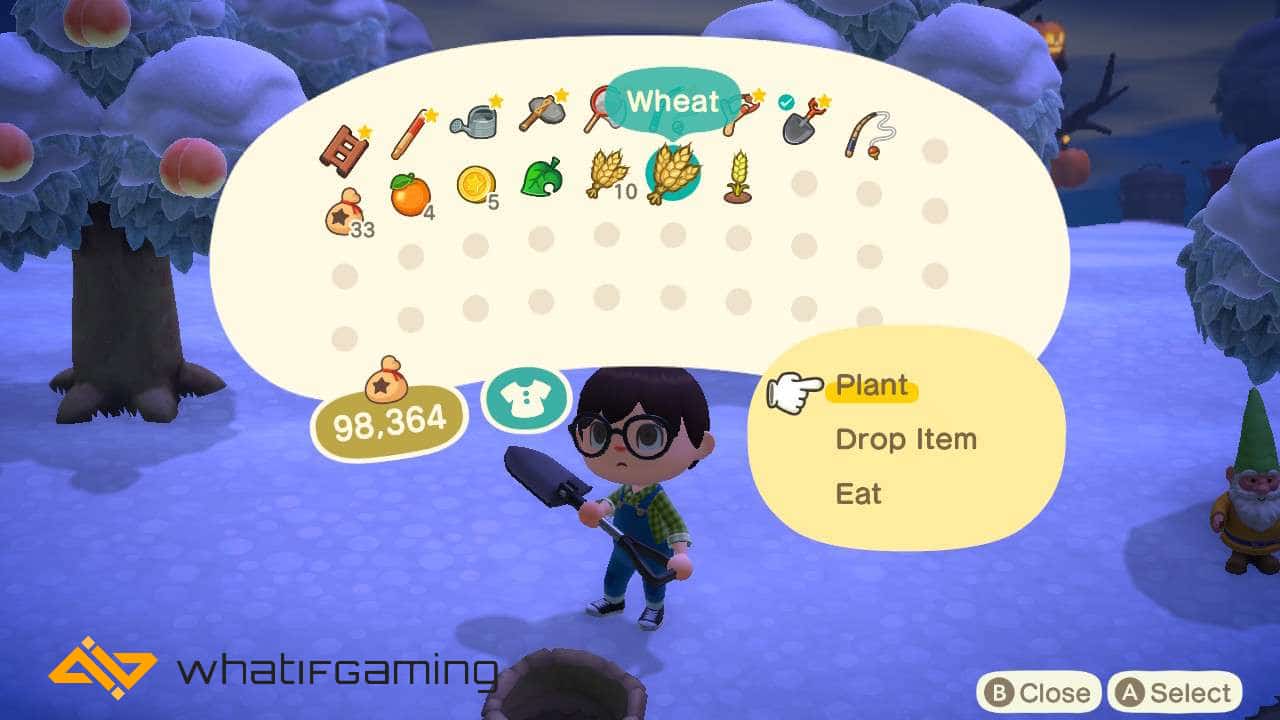 Once planted, it will take three days to turn into a harvestable wheat plant. Watering wheat plants will not increase the speed of growth.
However, watering your plant each day will increase the wheat yield. If you water the plant for all three days, it will yield three times as much wheat. The plant itself will also appear fuller.
To harvest the wheat, simply stand near the crop and click the Y button.
---
Did you enjoy reading this guide? If you did, feel free to check out my other Animal Crossing: New Horizons articles, such as my iron guide!