Modding has become a staple in Bethesda games ever since the days of Skyrim and Fallout. Despite Starfield being new, users have started modding the game and adding various things to it. That is why this guide will show you how to install mods in Starfield.
If you are used to downloading mods and installing them in Skyrim, the process will be similar to that. However, if you are new to the modding scene, worry not because we will show you what you'll have to do. With that said, let's dive right in and get started.
Starfield: How to Download and Install Mods
Before we talk about how you can download and install mods, let's take a look at some of the prerequisites.
Sign up on NexusMods, so that you can download the mod manager and mod files.
After you're done, we can install the mod manager (like Vortex) that will take care of most things for us.
Installing Vortex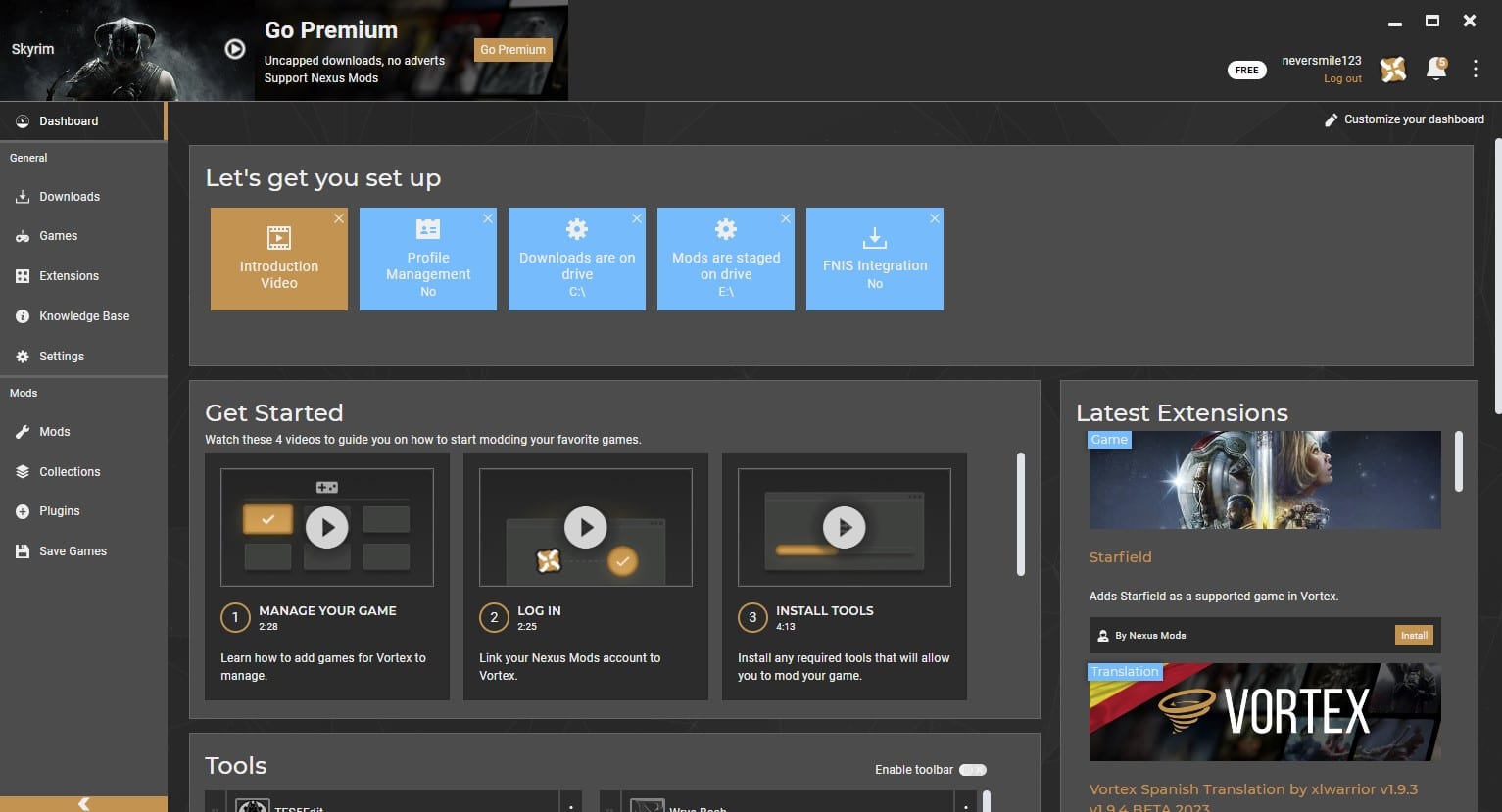 Vortex is a great mod manager that will install all the mods and manage them for you as well. Plus, it makes it extremely easy to enable or disable any mod that you want. To install it, you must:
Go to NexusMods and download Vortex (You can do it by searching Vortex on Google as well).
Install Vortex by opening the setup file (Use Winrar or 7zip if it is a zip file).
Open the folder, and then launch Vortex.
Select Starfield from the list of games.
Now select "Choose game folder" and browse to the folder Starfield is installed in.
Downloading and Installing Mod Files
Now that you have Vortex set up, we can download the mod files. You can access tons of mods in the dedicated section of Starfield at NexusMods. Since the game is new at this point, there aren't a lot of mods available.
However, you might come across some useful ones, like the DLSS Starfield Mod. To download/install them, you must: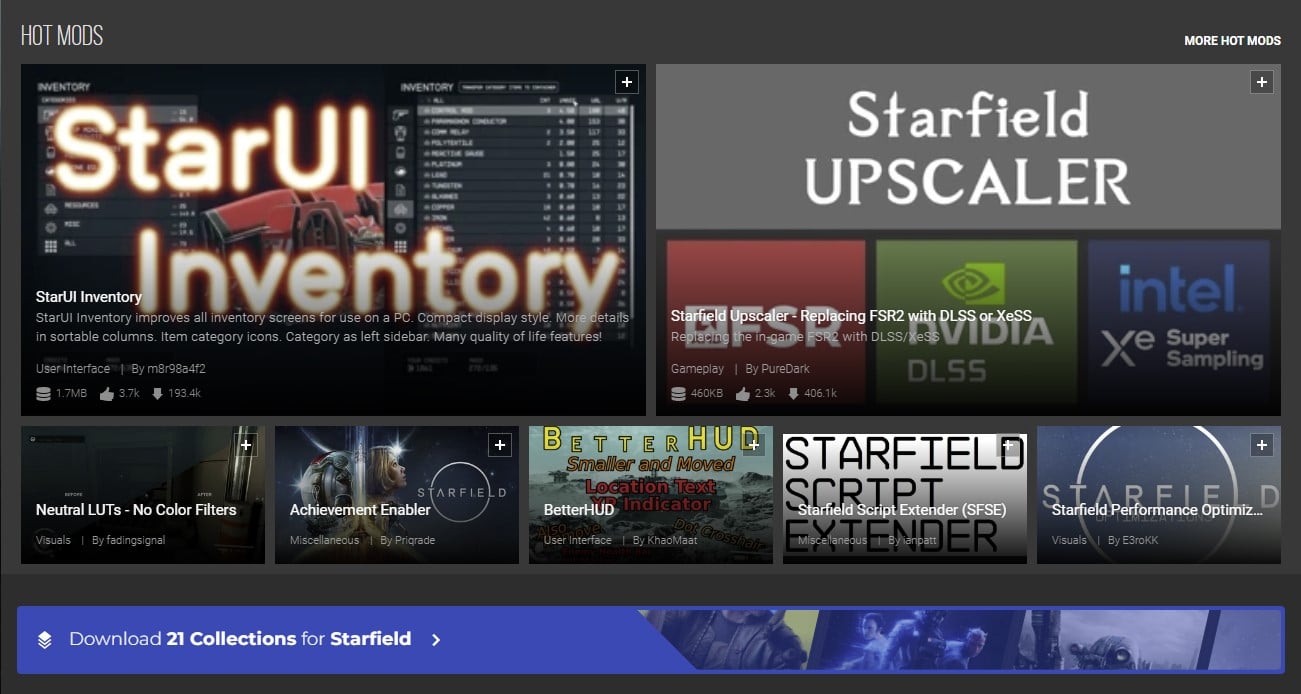 Choose the mod that you want to download, and click it.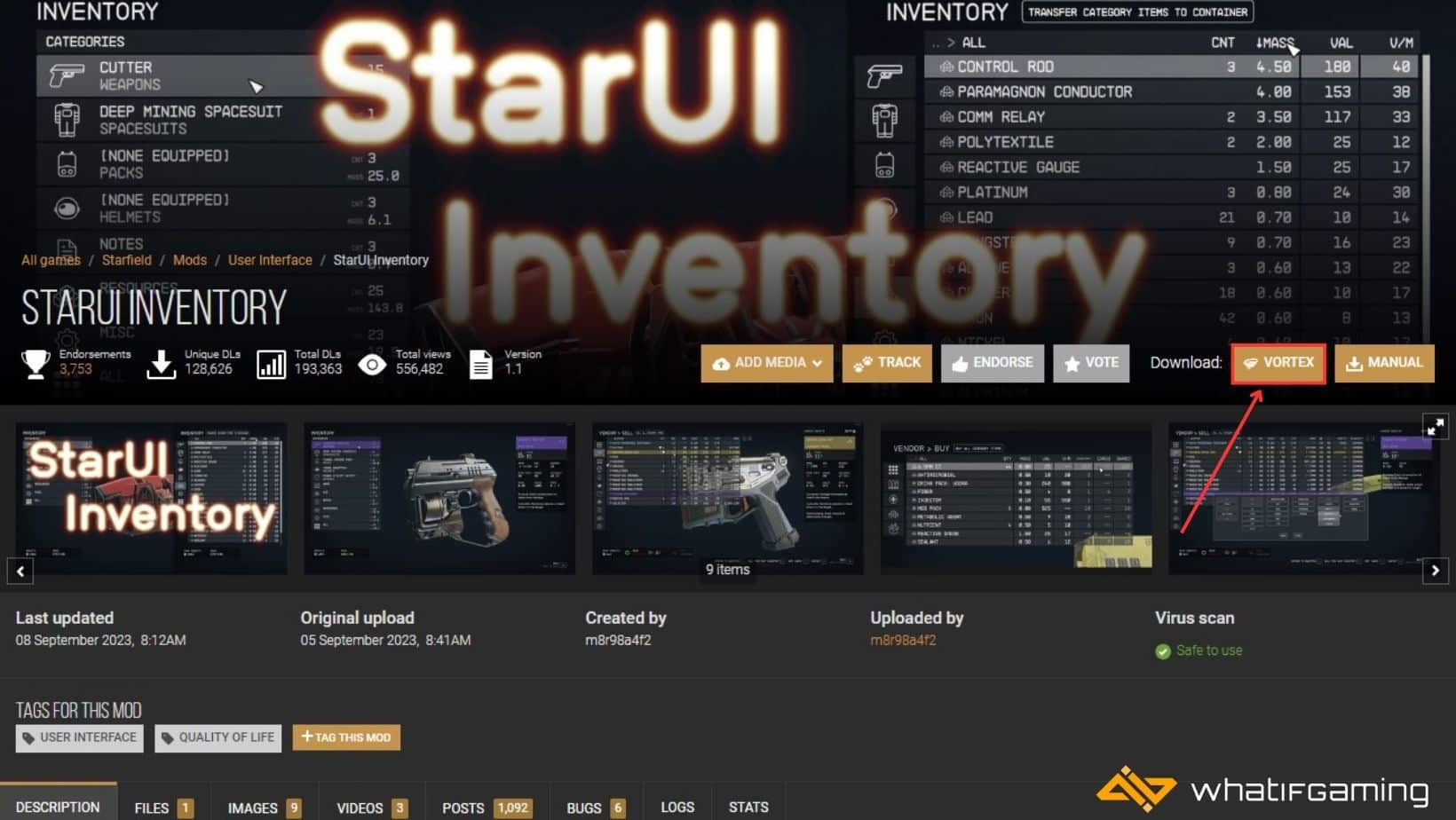 Click on "Vortex" to download it in the mod manager.
Wait for the mod to download.
Vortex will automatically install the mod and manage everything.
Once the mod is installed, you'll get a notification in the notification tray (if you have it enabled), and you'll see the mod in the mod manager as well. Now, you can enjoy it by launching Starfield and playing like you normally would.
While you can manually download the mods as well, I suggest using a mod manager, as it makes life so much easier.
How To Disable or Delete a Mod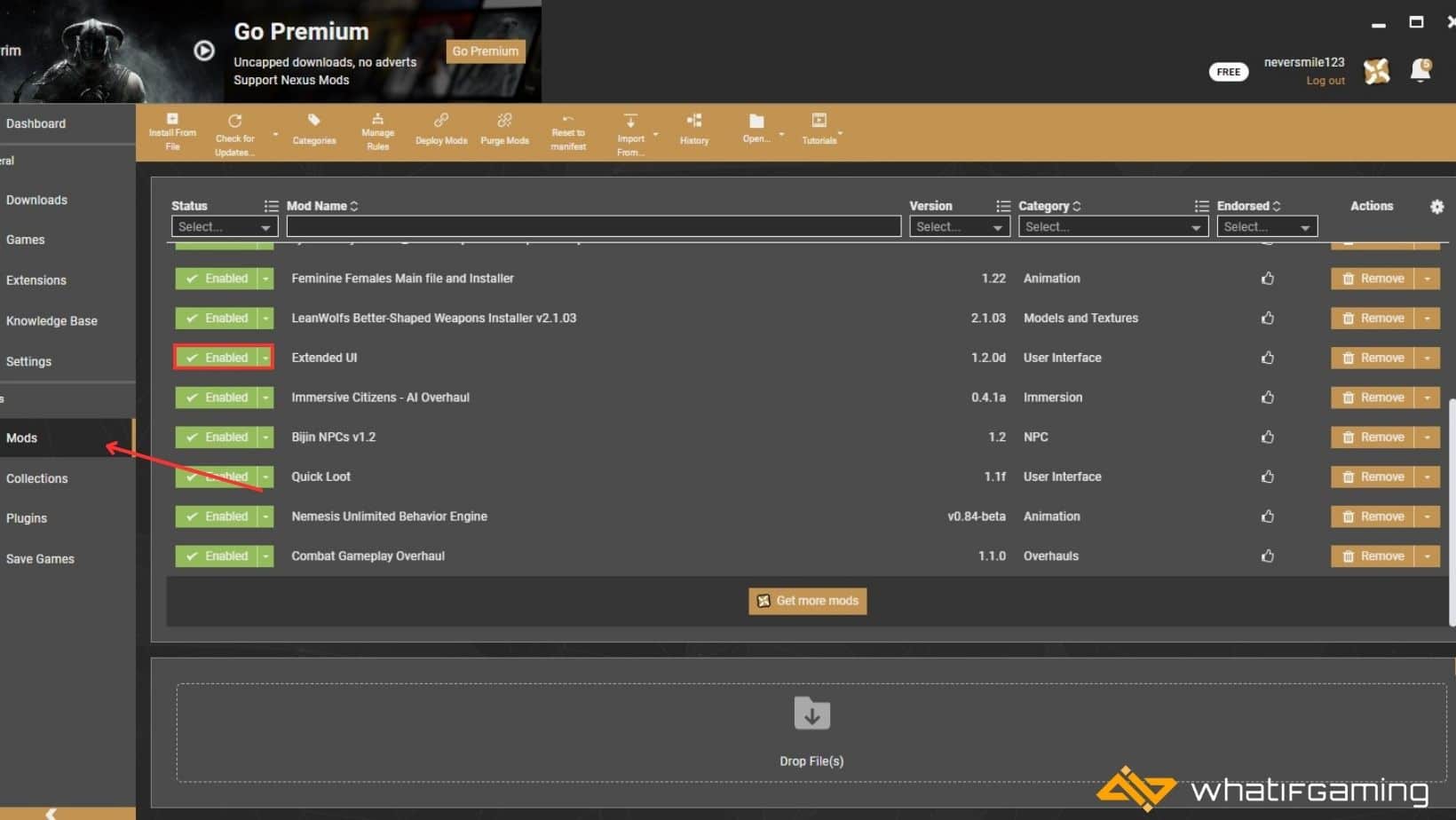 Sometimes, you might have installed a mod that you didn't enjoy in the game. Either that or if it is causing the game to be unstable, you'll want to remove it. To do so, you must:
Launch Vortex.
Go to the Mods menu on the side.
Click on the "Enable" button to disable it (It should say "Disabled" next to the mod when you click it).
You can even press "Remove" to uninstall and remove the mod completely.
Conclusion
And there you have it; that's everything you need to know about how to install mods in Starfield. Since the game is new at this point, there aren't a lot of mods out there. However, you can download some useful ones to either improve your performance or enhance the gameplay.
Which mod do you like most in Starfield? Are you enjoying the game so far? Let us know your thoughts in the comments below.