Final Fantasy 7 Remake Intergrade is now available on PC through the Epic Games Store. The game originally came out on the PS4 back in 2020 and was later released as an Intergrade version for the PS5. The PC version includes all updates, and DLCs so far, making it the definitive edition. Sadly, the PC port is a bit of a mess, with performance issues, stuttering, and a general lack of graphical options. Thankfully, the modding community is doing its part and is adding features, customization, and more. If you want to install the Final Fantasy 7 Remake Aerith Red Dress Mod, here is how you can do that.
If you are running into issues with the PS4, or PS5 controller, make sure to check out our guide for that. We also have a guide that allows you to play the game in DirectX 11 mode, which improves general performance and stability.
How to install the Final Fantasy 7 Remake Aerith Red Dress Mod
Aerith is one of the most iconic characters in video games, and her default costume in Final Fantasy 7 Remake is exceptional. However, many fans will agree that her Red Dress attire is even better. Thankfully, this great mod from Nexus Mods user AdventurerAdolChristin lets you switch to the red dress for the entire playthrough. They also released the Tifa Purple Dress mod, which we covered here.
To install this mod, follow the steps below.
Head over to the following link, and click on MANUAL DOWNLOAD. You will need a free Nexus Mods account to download it.


Now, head over to where your game is installed, and navigate to the following folders
End\Content\Paks
Extract the zip file you downloaded, and place the zSexyDressAerith.pak file into the Paks folder
That is all you need to do, to install this mod. The next time you launch the game, Aerith will be in her Red Dress. Here is another screenshot from the game.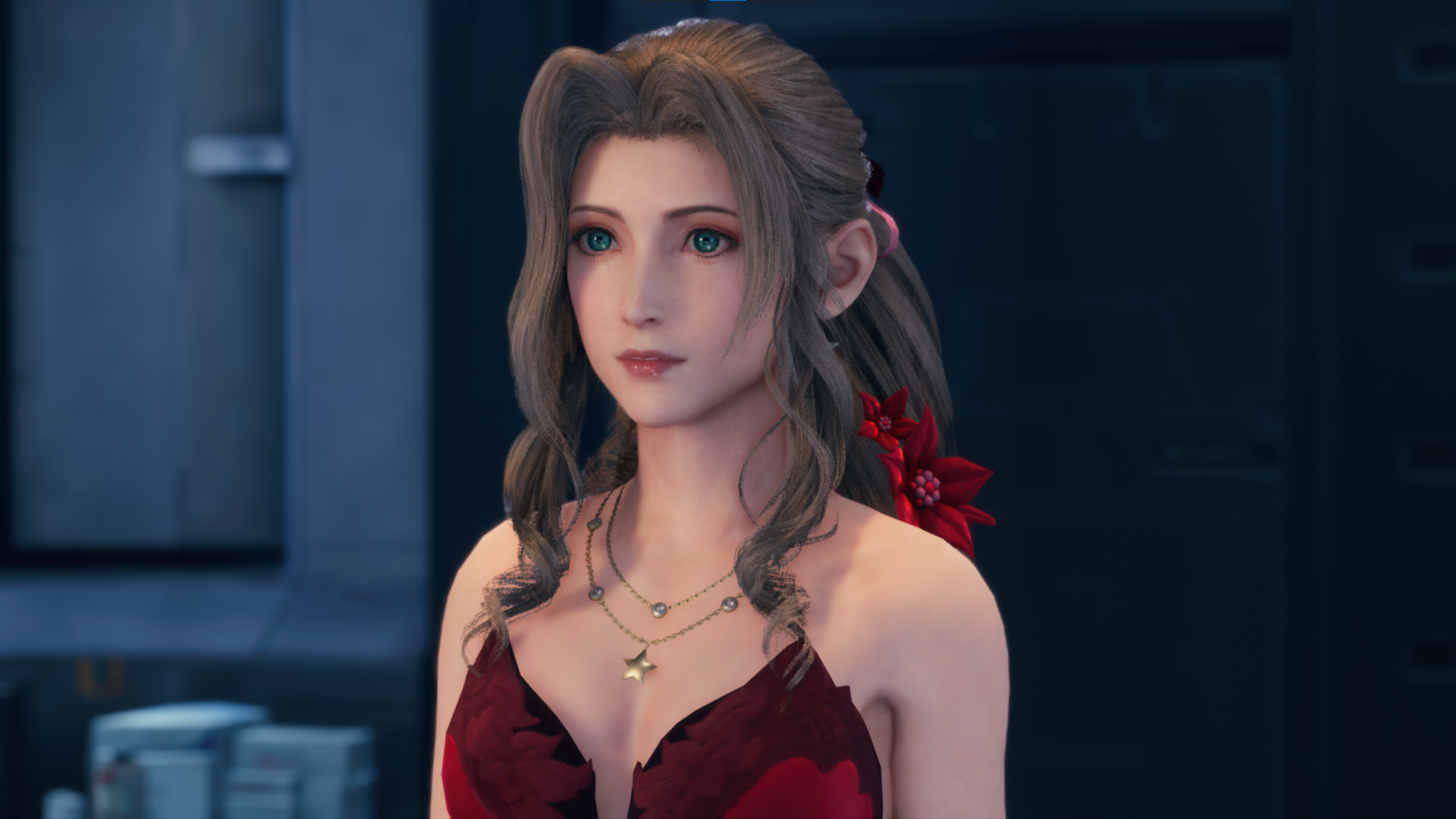 If you wish to remove the mod, simply delete, or move the file out of the Paks folder.
We hope this guide was helpful, and you were able to install the Final Fantasy 7 Remake Aerith Red Dress Mod. Share your thoughts, and questions in the comments below.