It's been a few weeks since Final Fantasy 7 Remake finally launched on PC through the Epic Games Store. Despite the hype and anticipation, the port sadly isn't up to the mark. There are performance issues, lack of graphical options, and stuttering problems that still haven't been fixed. We hope that the developers take note of this, and fix this release, as it's both a fairly expensive title and something many people have been waiting for. Thankfully, modders have been improving the game in multiple ways, when it comes to performance and even customization. If you want to install Final Fantasy 7 Remake Alternate Hair Color Mod, here is how you can do that.
While you are here, make sure to check out our various other mod guides for Final Fantasy 7 Remake. We have also covered performance improvement guides, like running the game in DirectX 11 mode, turning off TAA, and fixing controller issues with PS4, or PS5 controllers.
How to install the Final Fantasy 7 Remake Alternate Hair Color
Customization mods are great for fans that want their characters to look a certain way. We've already covered different outfit mods, including the Tifa Purple Dress, Tifa China Dress, and the Aerith Red Dress mod.
Once installed, players can play the entire game with their favorite characters in the attire of their choice. However, this mod created by Nexus Mods user juijub goes beyond that and modifies the hair color of characters too.
Installing the Mod
To install it, follow the steps below.
Head over to the following link, and click on MANUAL DOWNLOAD for the character(s) whose hair you want to modify. You will need a free Nexus Mods account to download it.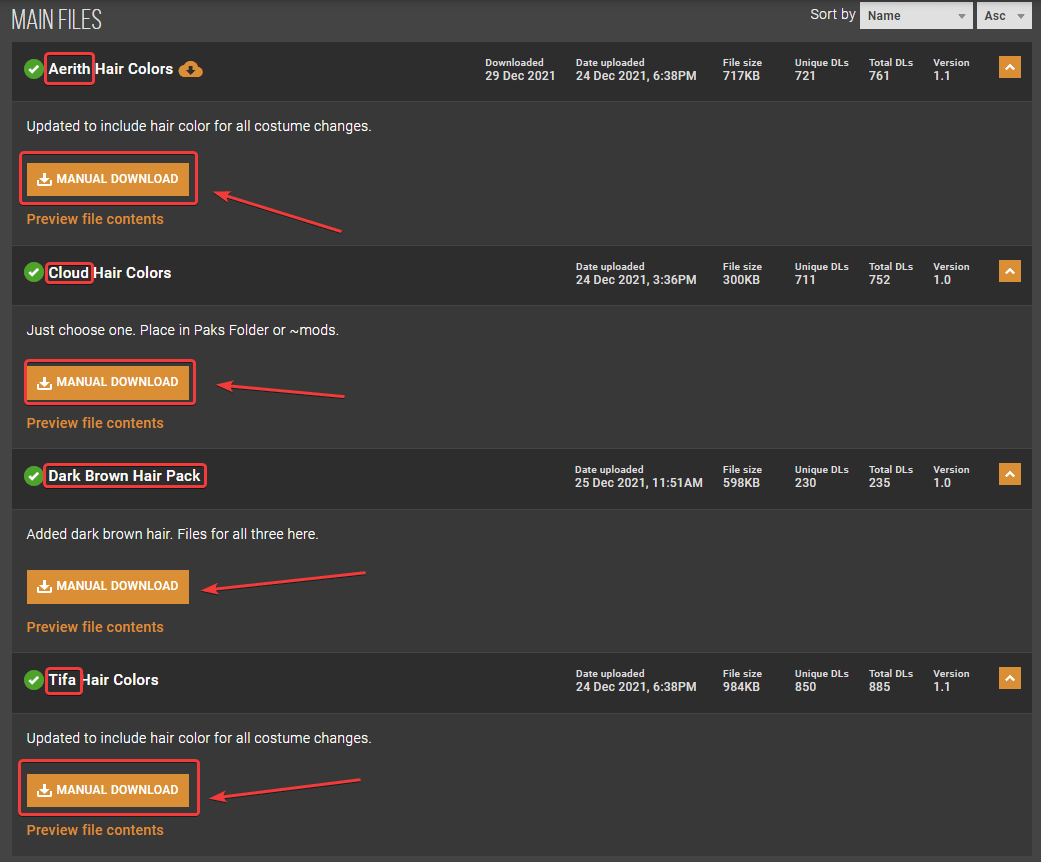 This will download a compressed zip file including various pak files labeled with the hair color.
For example, when you download the Aerith Hair Colors zip file, and unzip it using Winrar or 7zip, it will include the following files
ZBlackHairAerith_P.pak
ZBlondeHairAerith_P.pak
ZRedHairAerith_P.pak
ZWhiteHairAerith_P.pak
Now, head over to where your game is installed, and navigate to the following folders
End\Content\Paks\~mods
(If there isn't a ~mods folder, simply create one)
Here, place the pak file based on your preference for the character.
For example, if you want Cloud to have Black hair, Tifa to have Blonde hair, and Aerith to have Red hair, place the following files in the ~mods folder.
ZBlackHairCloud_P.pak
ZBlondHairTifa_P.pak
ZRedHairAerith_P.pak 

It goes without saying, but don't put multiple hair color files for the same character.
After you have placed the pak files in the ~mods folder, the color you chose will show up for the character in-game. To remove, or change it, simply remove the file from the ~mods folder, or replace it with the one you want.
Screenshots
Here is how the characters look in-game with different hair colors. The screenshots have been provided by the mod author.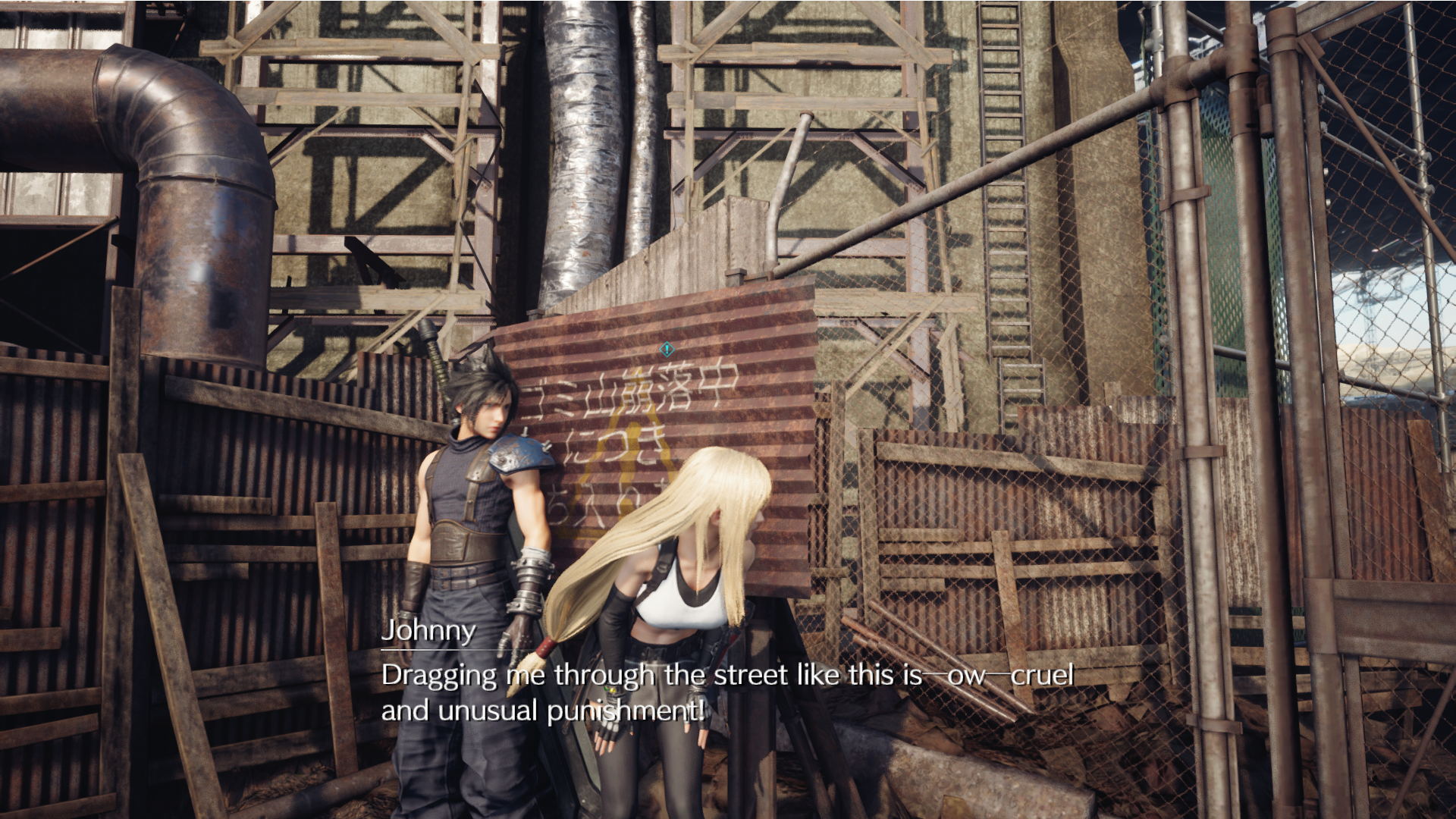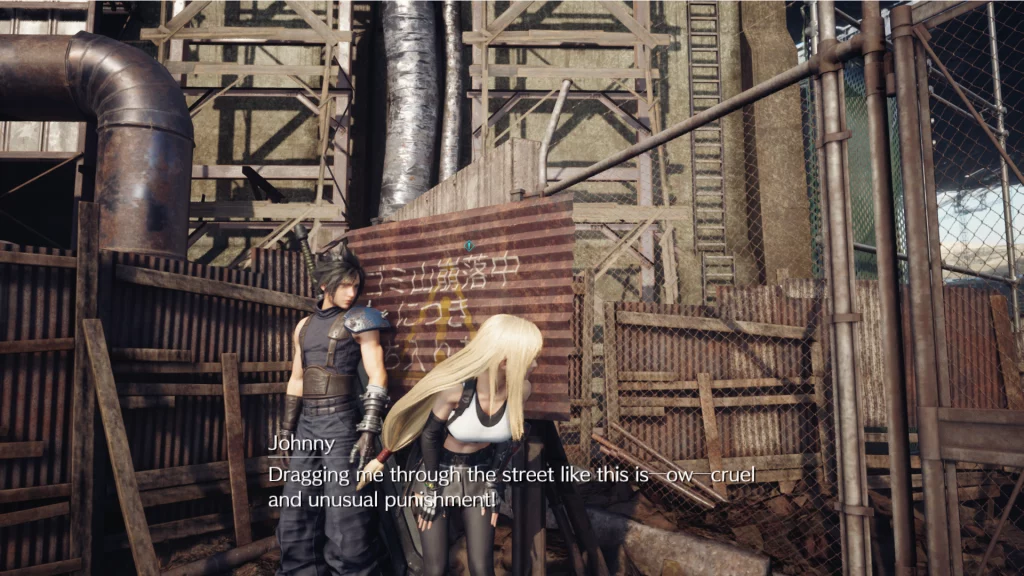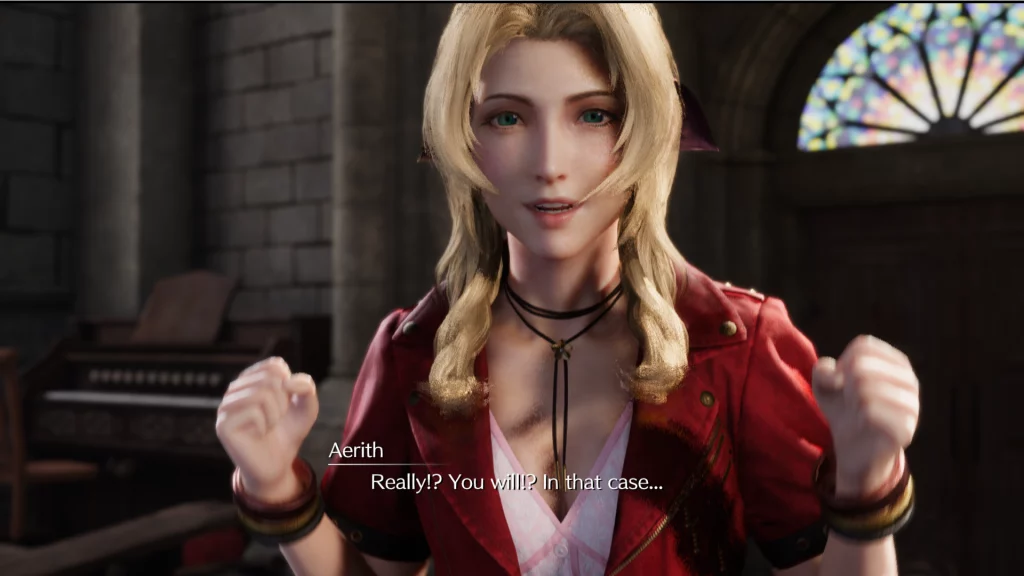 We hope this guide was helpful, and you were able to install the Final Fantasy 7 Remake Alternate Hair Color Mod. Share your thoughts, and questions in the comments below.