Final Fantasy 7 Remake Intergrade was released on PC last month through the Epic Games Store. Even though PC fans have been waiting for the remake for a couple of years, the actual port isn't up to par. There are plenty of issues like a lack of standard graphical settings, performance problems like stuttering, and smaller issues like the inability to properly change your language. Thankfully, modders have been hard at work to improve the experience by not just fixing performance issues, but by giving players way more options when it comes to gameplay and customization. If you want to install the Final Fantasy 7 Remake Buffed Star Bracelet Mod, here is how you can do so.
While you are here, make sure to check out our various other mod guides for Final Fantasy 7 Remake. We have also covered performance improvement guides, like running the game in DirectX 11 mode, turning off TAA, and fixing controller issues with PS4, or PS5 controllers.
Final Fantasy 7 Remake Buffed Star Bracelet Mod
The Star Bracelet is an equitable armor in Final Fantasy 7 Remake Intergrade. It has a few Materia slots and provides various boosts as well. It's an essential tool to make your build viable, but Nexus Mods user vain117 went the extra mile and created a mod that allows you to buff the Star Bracelet with tons of variations.
The user has created 30+ variations of this mod, and each allows for specific buffs. We will explain how you can install the one you want, and what the details are of each.
To install this mod, follow the steps below.
Head over to the following link, and click on MANUAL DOWNLOAD for the variation you want.
There are over 32 options to choose from, each with its description.
We have labeled one to give you an idea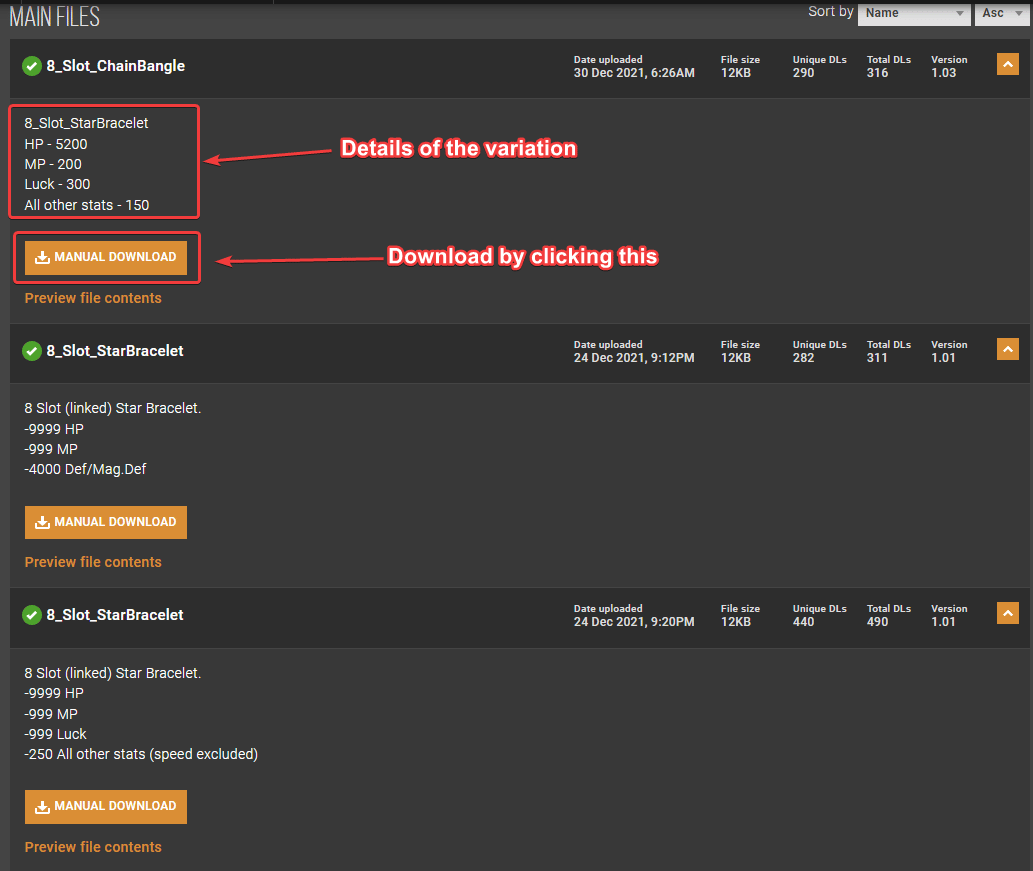 Each file you download will be a zip file containing a pak file. To extract the zip file, use a compression software like Winrar or 7zip
Now, head over to where your game is installed, and navigate to the following folders
End\Content\Paks\~mods
(If there isn't a ~mods folder, simply create one)
Place the pak file of the variation you chose inside the ~mods folder
That is all you need to do, and the next time you launch the game, the Star Bracelet will be modified according to the variation you chose.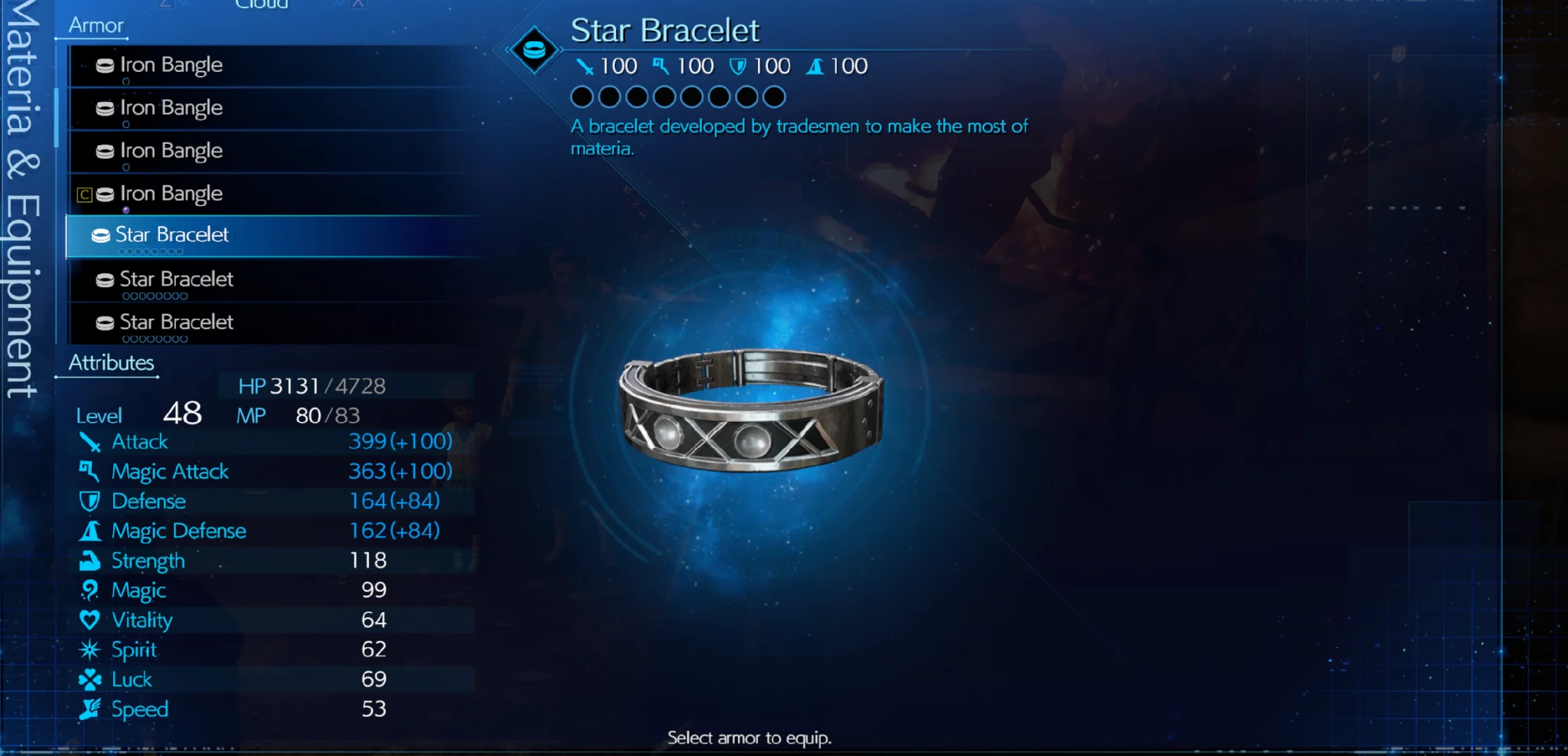 Make sure to check out these awesome customization mods while you're here as well.
We hope this guide was helpful, and you were able to install the Final Fantasy 7 Remake Buffed Star Bracelet Mod. Share your thoughts, and questions in the comments below.