GTA Trilogy: The Definitive Edition is a collection of remasters for Grand Theft Auto III, Vice City, and San Andreas. Despite the hype and expectations, the release has been incredibly disappointing so far. Both fans and critics have been highly critical of the release, pointing out various bugs, glitches, unpolished visuals, and bizarre technical oversights. Thankfully, modders are already improving the game in many ways and fixing issues that never should've been part of the release. If you want to install the GTA Trilogy Definitive Edition Rain Fix Mod, here is how you can do that.
We highly recommend checking out a mod guide we have already done, which removes outlines from highlight characters, and weapons. We hope that the developers are listening to the feedback, and improving the state of the game with substantial fixes, otherwise, most players will have to rely on mods for a smooth experience.
GTA Trilogy Definitive Edition Rain Fix Mod
If you have seen any footage of the game, you already know how bad the rain is. It feels like a filter, and players can barely tell where they have to go when it's raining. The rain implementation is very poor and reduces visibility, quite significantly.
Thankfully, one of the first mods for this release was to address the rain. Credits to Jessica Natália over at MixMods for the mod.
Head over to the following link and download the mod files, by clicking the DOWNLOAD button
This will download a zip file ( GTA_Trilogy_-_Rain_Fix.7z )
Now, extract that file in the main folder of the game (either III, Vice City, or San Andreas), using compression software like Winrar or 7zip
(Basically, you want the the 100-Rainfix.pak file in the mods folder)
That is all you have to do, to install the mod
This works for every game, and to enable it you simply need to extract it in the games' main folder. The mod works very well and improves the quality of the visuals significantly.
Here are some images provided by the mod author over at MixMods.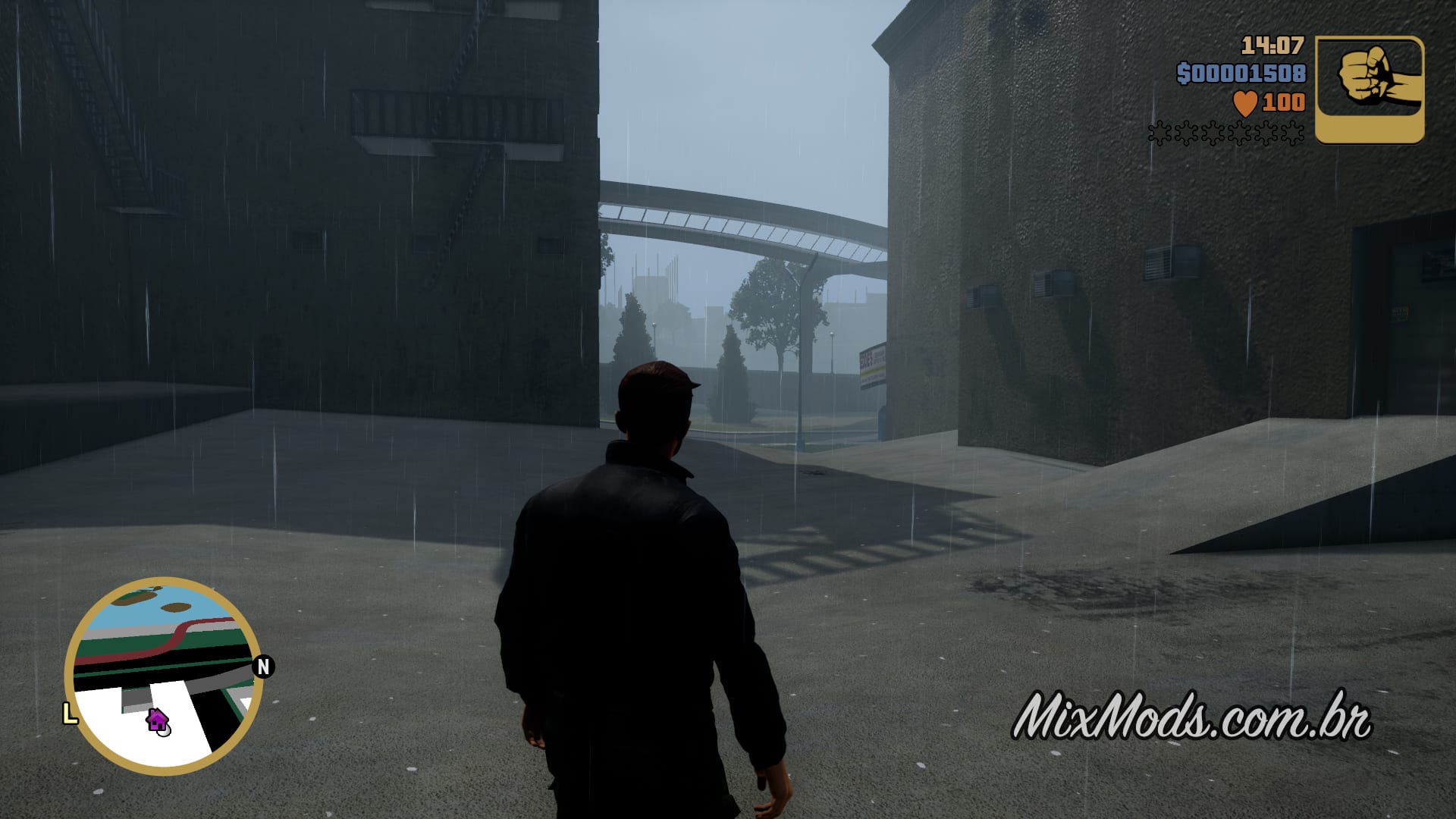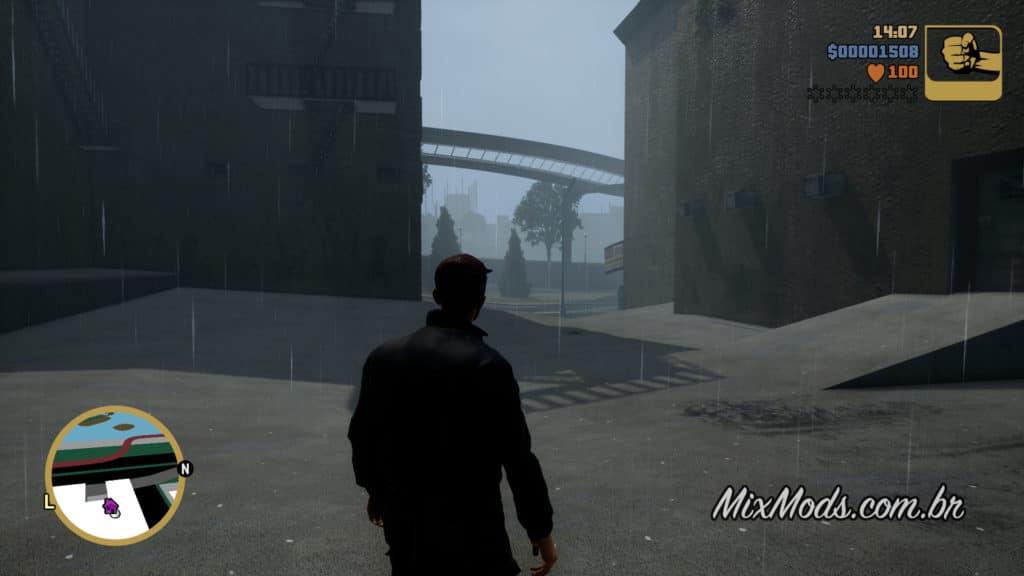 We hope this guide was helpful, and you were able to install the GTA Trilogy Definitive Edition Rain Fix Mod. Share your thoughts, and questions in the comments below.