Resident Evil 4 Remake is easily one of the best releases of the year, and CAPCOM has completely surpassed our expectations. Not only is this a fantastic remake, but the modding scene on PC for it is making it even better. If you're having trouble with parrying in this game, this mod is specifically for you. Here is how you can install the Resident Evil 4 Remake auto parry mod on PC.
Resident Evil 4 Remake Auto Parry Mod
This mod created by chenstack over at NexusMods lets you automatically parry incoming enemy attacks. While the timing window in Resident Evil 4 Remake is pretty generous, it can be a bit hard to pull off on higher difficulties. This is what the mod looks like in action.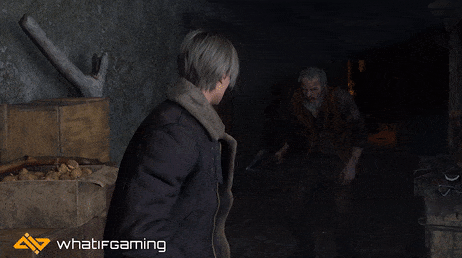 Installing this mod is pretty easy, and I'll walk you through the entire process.
Prerequisites
This mod works differently from the Fluffy Mod Manager, so you'll need the REFramework that we previously used to remove the vignette effect and health bars mod.
Sign-up on NexusMods, so that you can download the mod manager, and mod files
Download and Install REFramework

This will download a zip file
Extract the zip file into the Resident Evil 4 Remake installation folder
Launch Resident Evil 4 Remake, and you'll see the toolbar for REFramework show up
Close the game, and a folder called "reframework" will be created in the Resident Evil 4 installation folder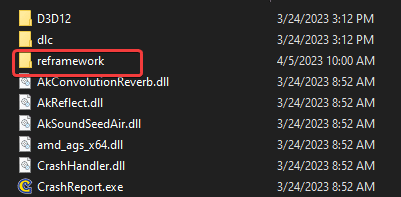 Installing the Mod
Now that we have the frameworks installed, we can easily download and install the mod.
Head over to the following link, and click on Manual Download

Click the first one if you want to use the Reframework to toggle the mod
Click the second one if you want to toggle the mod using "K" on your keyboard
Now, extract the file using Winrar or 7zip and place the auto_parry.lau file in the autorun folder inside reframework
\RESIDENT EVIL 4 BIOHAZARD RE4\reframework\autorun
Launch Resident Evil 4, and the mod should be working as intended. To hide the Reframework toolbar, use the "ins" key. That's all you need to do, and you can now auto parry all incoming parryable attacks.
Removing the Mod
If you wish to remove the mod along with the REFramework, delete the following files and folders in the Resident Evil 4 installation folder.
reframework (folder)
dinput8.dll
Make sure to follow our other mod guides too, and how you can play as Ada Wong and Albert Wesker.
We hope this guide was helpful and you were able to install the Resident Evil 4 Remake auto parry mod. Let us know if you have any questions in the comments below.