There seems to be an endless library of Minecraft skins online, each unique by at least one pixel. But have you ever wondered how to make a Minecraft skin? Perhaps nothing online catches your eye, or you have a specific design in mind; how could you create a skin?
This article will explain how to make a Minecraft skin – it's easier than you think. You'll need time, patience, the online editor, and a reference image!
What Is A Minecraft Skin?
If you don't know what a Minecraft skin is, it's how your character looks in Minecraft. It's the most significant way to personalize your character so that friends can recognize you. For example, the most popular Minecraft YouTubers can be recognized by their Minecraft Skins.
There are many websites with endless libraries of Minecraft skins available to download. In addition, you can search a keyword to find unique themed skins – anything from fantasy to Star Wars to real life.
The great part about making your own skin is that they aren't set in stone. You can easily do it online if you get over a specific look or want to change it to a holiday theme. In fact, holiday seasons are one of the biggest reasons why Minecrafters want to customize their skins. Skin editors allow players to change the color of their shirts to match the season or add a hat. Alternatively, you might want a skin that matches your texture pack. The sky is the limit when making your own Minecraft skin.
Related Reading: 5 BEST Minecraft Skin Creators: Expert Picks (2022)
How To Make A Custom Minecraft Skin
You need to follow only three steps to learn how to make a Minecraft skin. These are:
Open the Minecraft skin editor
Create your design
Download your skin and upload it to Minecraft.net
All you need before you make your own Minecraft skin is an internet connection and a reference image for your skin. You might also need time and patience if this is your first time working with a skin editor.
Open A Minecraft Skin Editor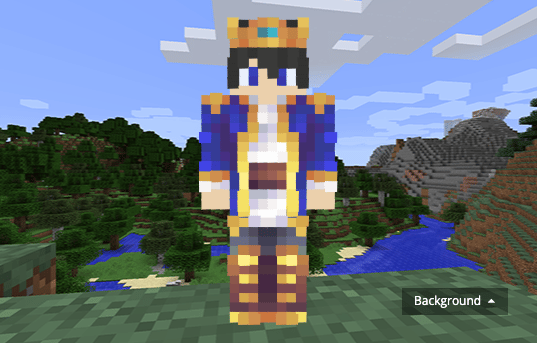 The first step is to find a Minecraft skin editor. While there are a few options, the Skindex Editor is the most popular. The best part about the Skindex Editor is that it allows you to choose a base character to work with.
Familiarise yourself with the tools. These include the pen, eraser, gradient and bucket tools. You can also edit specific parts of your character's skin at a time, like the leg or arm.
Create Your Design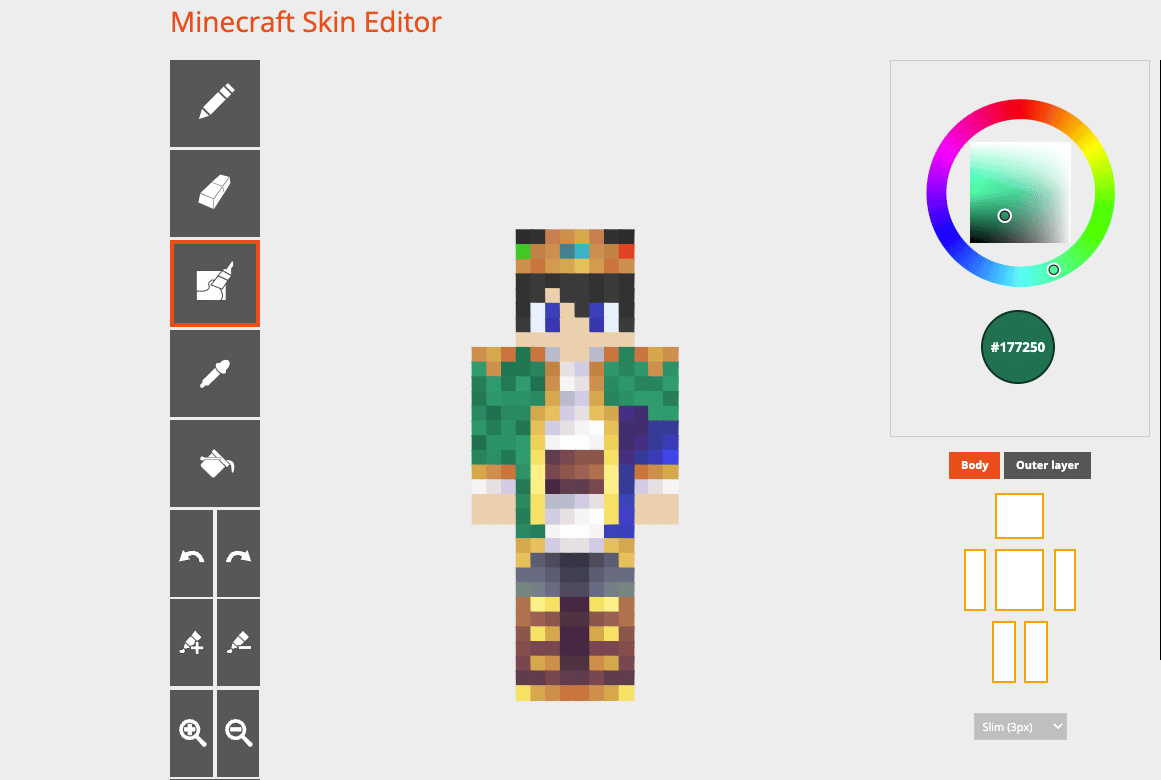 The next step is to create your design. You can start with a base by searching through Skindex first and editing a skin. Alternatively, you can start from scratch. We only recommend starting with a blank canvas once you're a little more experienced.
You can play around with colour palettes and patterns. For example, try painting different clothes or changing the hairstyle. You can edit the outside layer to add a hat or crown to your character.
We recommend having a reference image nearby if you're starting from scratch. Refer to the image when you paint your character to ensure you get the colours and shapes right.
Upload To Minecraft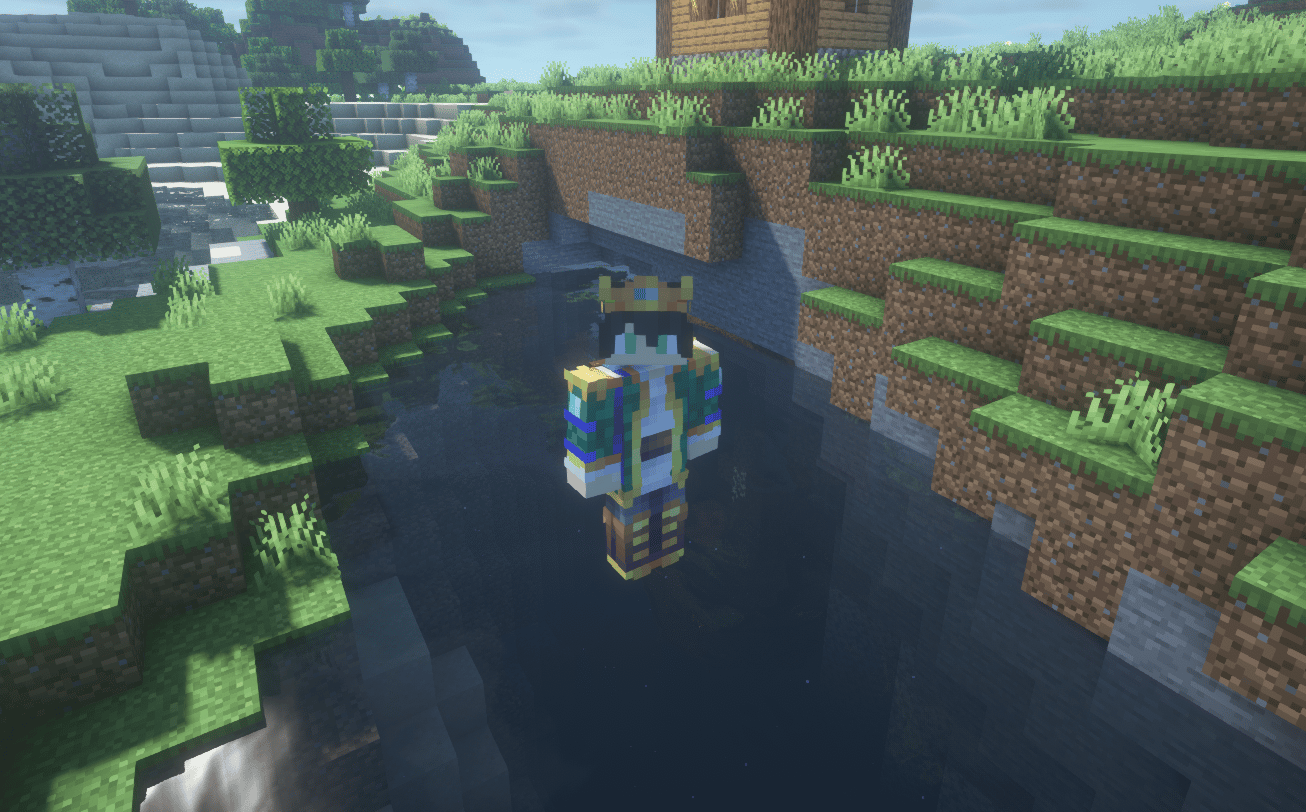 Once you're happy with the design, simply hit the download button, and it'll save a flattened png version of the skin. Alternatively, you can upload it to Skindex to share it with others.
The last thing you'll need to do is log into Minecraft.net and change your skin online. To do this, head over to your profile and select "Change Skin". You'll be taken to a new page where you can upload the PNG file under custom skins.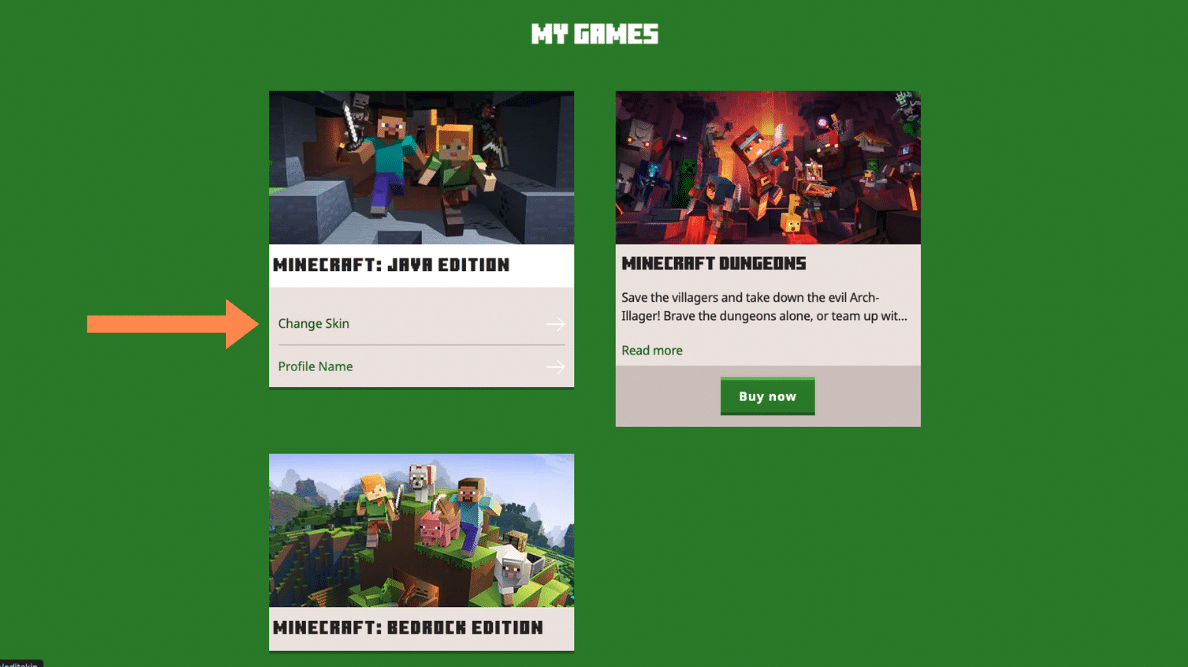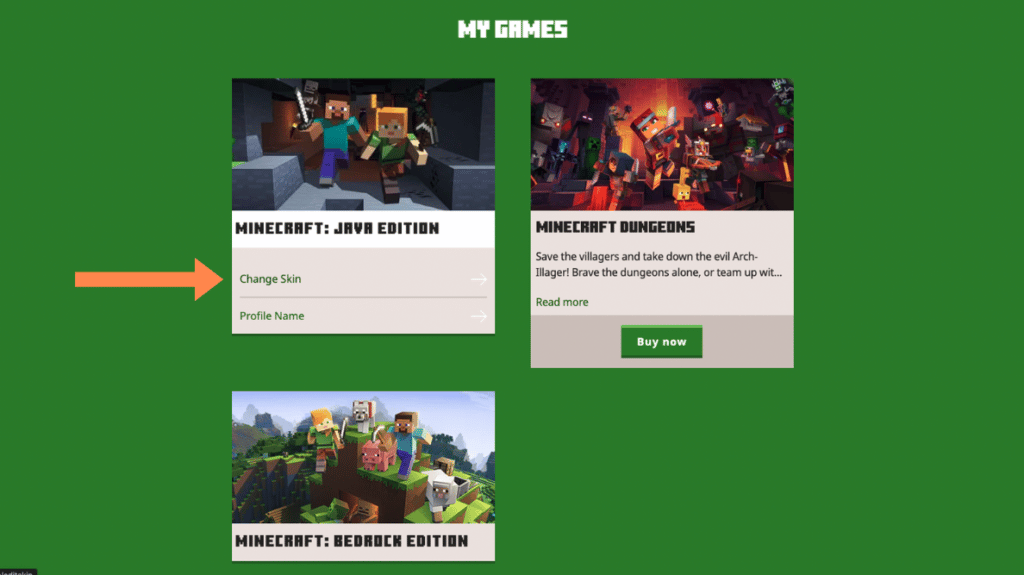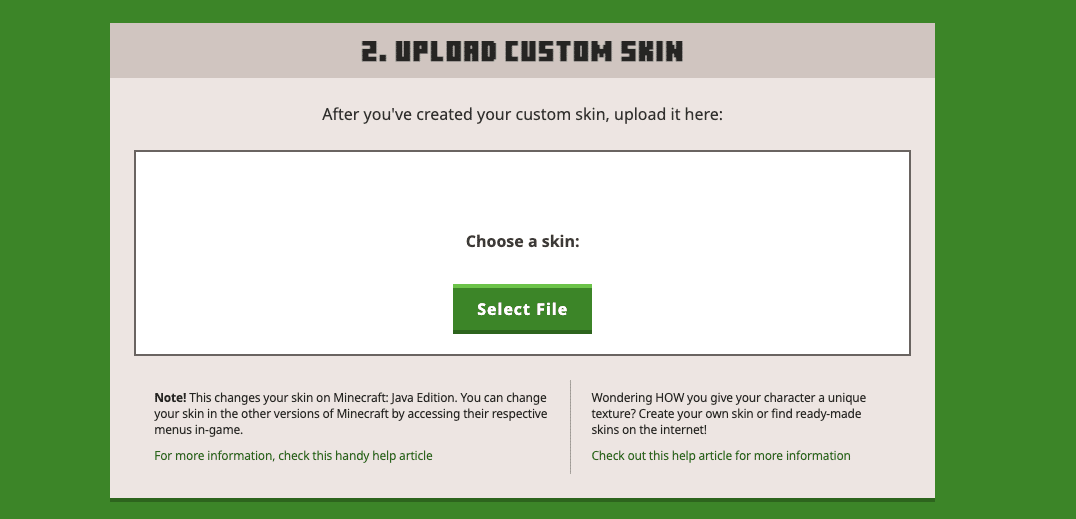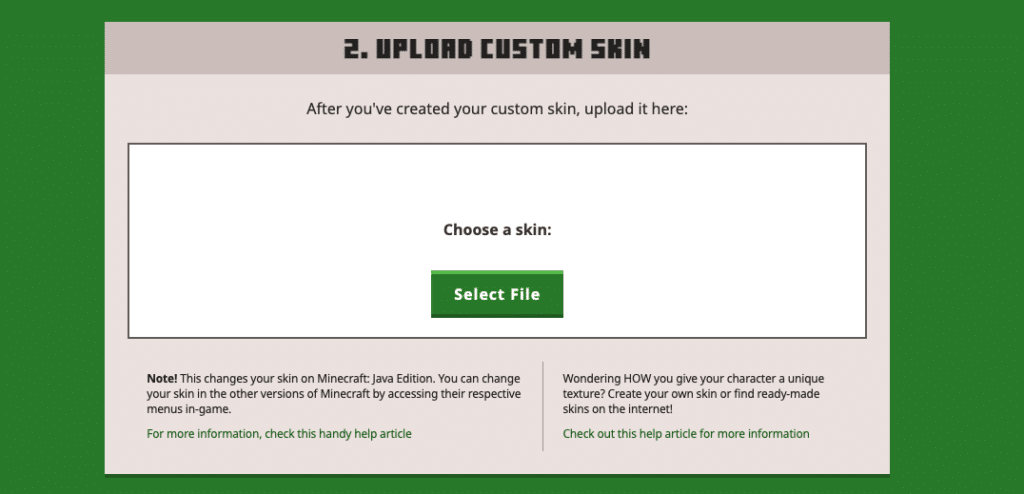 Once that's done, your skin will be updated the next time you log into the game. Luckily, there's no waiting period between changing skins. So, if you're not happy with how your skin looks in-game, go back to the editor and make the necessary adjustments.
Final Thoughts
We hope this article has taught you everything you need to know, and as you can see, it's much easier than it sounds. You don't require any technical, creative, or artistic skills. Nor do you have to download any fancy programs – it's all online!
We'd love to see any Minecraft skins you create, so share them with us on Twitter!