The latest version of Genshin Impact, which is 1.6 came out on 7th June, and there's already an update. Players have to update to 1.6.1 to keep playing the game, and if they can't seem to do it using the launcher, they will have to resort to manually updating the game. It's still very annoying that miHoYo hasn't streamlined the update process yet. Many players still have to download individual files to stay updated since the launcher bugs out. You can now manually update to Genshin Impact 1.6.1 by following this guide.
You might also run into the 'Game Verification Error', which in most cases requires a fresh installation from scratch. Either way, the new 1.6 update has added a bunch of content, while the 1.6.1 is usually one with fixes.
Manually update to Genshin Impact 1.6.1 on PC
Note: If you are looking for an update guide for 2.0, head over to this link
If you're not having any luck with the launcher, this is the way to. Manually updating means you will download individual files from miHoYo's servers. This also means you get to use the download manager of your choice, like Internet Download Manager, or JDwonloader.
Something important to note is that this guide is for users that are currently on version 1.6. Please ensure that, as this guide allows you to manually update from 1.6 to 1.6.1.
Required Downloads for 1.6.1
Download the following files, which are for version 1.6.1
Note: You don't need to download all audio files. Only download the ones you need. You still need at least one.
Updating to 1.6.1
With the files downloaded, we can start the updating process.
Open the launcher, and make sure it is updated. This is referring to the version of the launcher itself, and not the game. It will update automatically once you open it.
Now, Click on the Update button, and then click the Pause button
Close the launcher entirely, and make sure it isn't running in the taskbar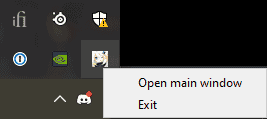 Head over to the following location
C:\Program Files\Genshin Impact\Genshin Impact Game\
Here, delete all the .zip_tmp files (these are the temp files downloaded during the initial download we initiated)
After that, copy the files you downloaded earlier, and paste those in the following location
C:\Program Files\Genshin Impact\Genshin Impact Game\ (or wherever the game is installed, just make sure it is in the Genshin Impact Game folder)
Open the launcher, and click on Update. This will install, and verify the files.
We hope this guide was helpful. If you have any questions, feel free to ask them in the comments below.