Genshin Impact has been out for a while now and continues to grow into one of the biggest games in the world. The game has been updated several times, with new content, features, quests, and customization items. Now, 2.0 is upon us, which is one of the biggest updates so far. While we wish miHoYo had streamlined the update process, most players will run into various issues with the launcher. Due to this, players running into launcher issues will have to download the files manually. You can now manually update to Genshin Impact 2.0 by following this guide.
Another common error with the game is the "Gamer Verification Error", you can follow our guide to fix that. We will be updating that as well, as soon as 2.0 is officially live so players can download and install the game from scratch.
Manually update to Genshin Impact 2.0
If you're running into problems with the launcher, manually updating is your best bet. This means that you will have to download the patch files for 2.0 and update your game. One of the biggest benefits of manual downloads is that you can use any third-party software to get maximum download speeds, like IDM, or JDownloader.
Note: This guide assumes that you are currently on version 1.6.1.
Required Downloads for 2.0
Download the following files, which are for version 2.0
Note: You don't need to download all audio files. Only download the ones you need. You still need at least one.
Updating to 2.0
After you have all the files, you can start the updating process.
First, open the Genshin Impact launcher, and make sure it is updated. This means, that the launcher version is updated, and not the game version. This is automatic, and you will be prompted.
Now, click on the Update button, and then click Pause, after a few seconds.
Close the launcher, and make sure it isn't running in the background. You can also check if it is running in the taskbar, close it from there too.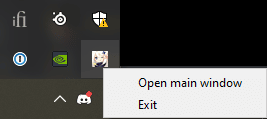 Now, head over to the following location
C:\Program Files\Genshin Impact\Genshin Impact Game\
In this location, delete all the .zip_tmp files (temp files that were downloaded when you hit the Update button)
Copy all the files you downloaded in the "Required Downloads" section, and paste them in the following location (the patch file for 2.0, and the audio files)
C:\Program Files\Genshin Impact\Genshin Impact Game\ (or wherever the game is installed, just make sure it is in the Genshin Impact Game folder)
Open the launcher, and it will say Pre-installation done
Important things to note
DON'T EXTRACT THE FILES. If you extract the files, you won't be able to play it until 2.0 is live. We recommend you don't do that.
Pre-installation done means that you can keep playing the game until the patch is live
If you are following this guide after the patch is live, it will say Update instead of Pre-installation done. Click that, and it will install these files
We hope this guide was helpful. If you have any questions, feel free to ask them in the comments below.