Having a Minecraft Server is incredible. You can have fun and play with your friends. However, if you do it correctly, you can also make a full-time living out of it.
So in this blog post, you'll learn how to make money on your Minecraft server. If that sounds interesting to you, then keep on reading.
How NOT To Monetize Your Minecraft Server
But before we go to the many ways of monetization, you need to learn what ways of making money are illegal to do. Fortunately, you can quickly learn them on Mojang's Minecraft Commercial Usage Guidelines.
Not looking to read? Well, let me tell you a recap:
Basically, you're not allowed to sell anything that gives people a competitive advantage. These include items, plugins, and commands. So you'll have to get creative when trying to sell something.
And with that out of the way, let's get into the legal methods of monetizing your server.
7 Ways of Monetizing Your Minecraft Server
So how to monetize your Minecraft server? Fortunately, there are many ways to do it. The only thing you should remember is to make sure there will be no competitive advantages. Here are just a few examples of monetization:
#1 – Having a PlayerLands Shop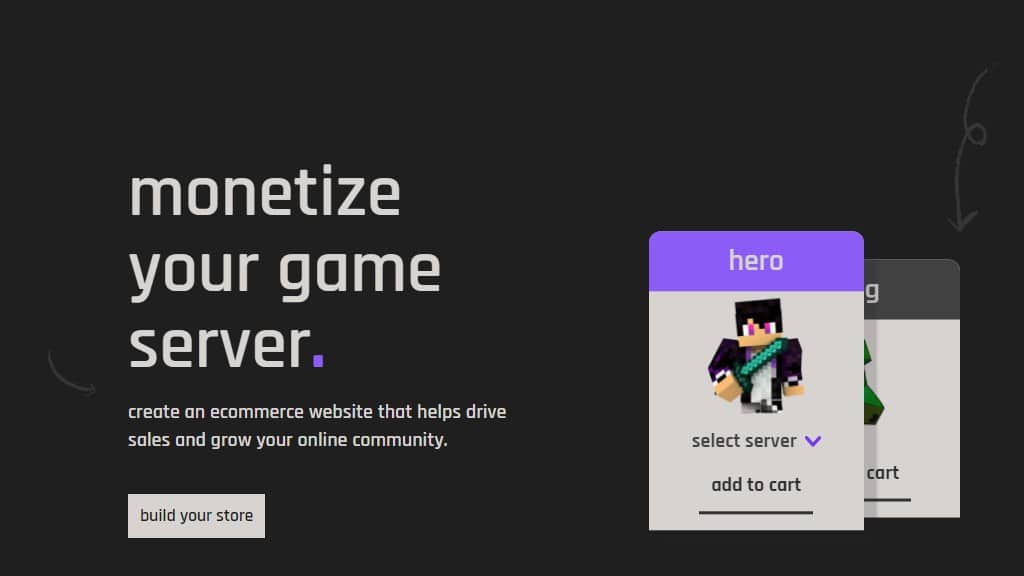 The best way of making money from your Minecraft server is by having a PlayerLands shop as you can sell cosmetics. But what type of cosmetics can you sell? Here are some examples:
Pets – If you've checked out Hypixel or any similar server, you might have seen some people roaming around with a pig or bat following them. Those are pets, and many players would be happy to buy with real cash.
Ranks – When I mean ranks, I mean the tag you get when you've written a message behind your Player name. These can be "VIP," "Gold Member," etc.
Trail – Another cosmetic you could sell is a custom trail. These are particles that your players leave behind like fire particles.
There are many other cosmetics you could sell. However, Mojang has made it illegal to sell capes. These are anything that tries to emulate Minecraft's capes.
And another benefit of the PlayeLands shop is that you can analyze your server performance.
#2 – Asking for Donations
One of the most obvious ways for monetizing your Minecraft server is by asking for donations. You'll be surprised by how many people would want to support you. All you have to do is make the server fun enough for players so much that they'll want to help you!
You could ask for donations on PlayerLands Shop in two ways:
One-time donation – With this type of donation, a player would donate to you once. They could donate anything from a few dollars to a few hundred if they really like your server.
Recurring donation – Another way of getting donations is by giving an option for people to donate regularly. That will make it easier for you as you'll get a small amount of cash each month. However, this must be a small number, or otherwise, nobody will help you out.
You could even entice them to donate. For example, you could give them a "donator/supporter" rank.
#3 – Private Access
Another way to get money from your players is to ask for money to play on your server. You could make it a one-time payment or monthly on PlayerLands Shop.
However, I really don't recommend doing it, especially when you're at the beginning stages. That's because most people don't expect to pay for entry.
The only time when this method could be beneficial is if your server is already very popular! Then people might have an incentive to pay, as they know it's a good server and worth the money.
#4 – In-Game Advertisement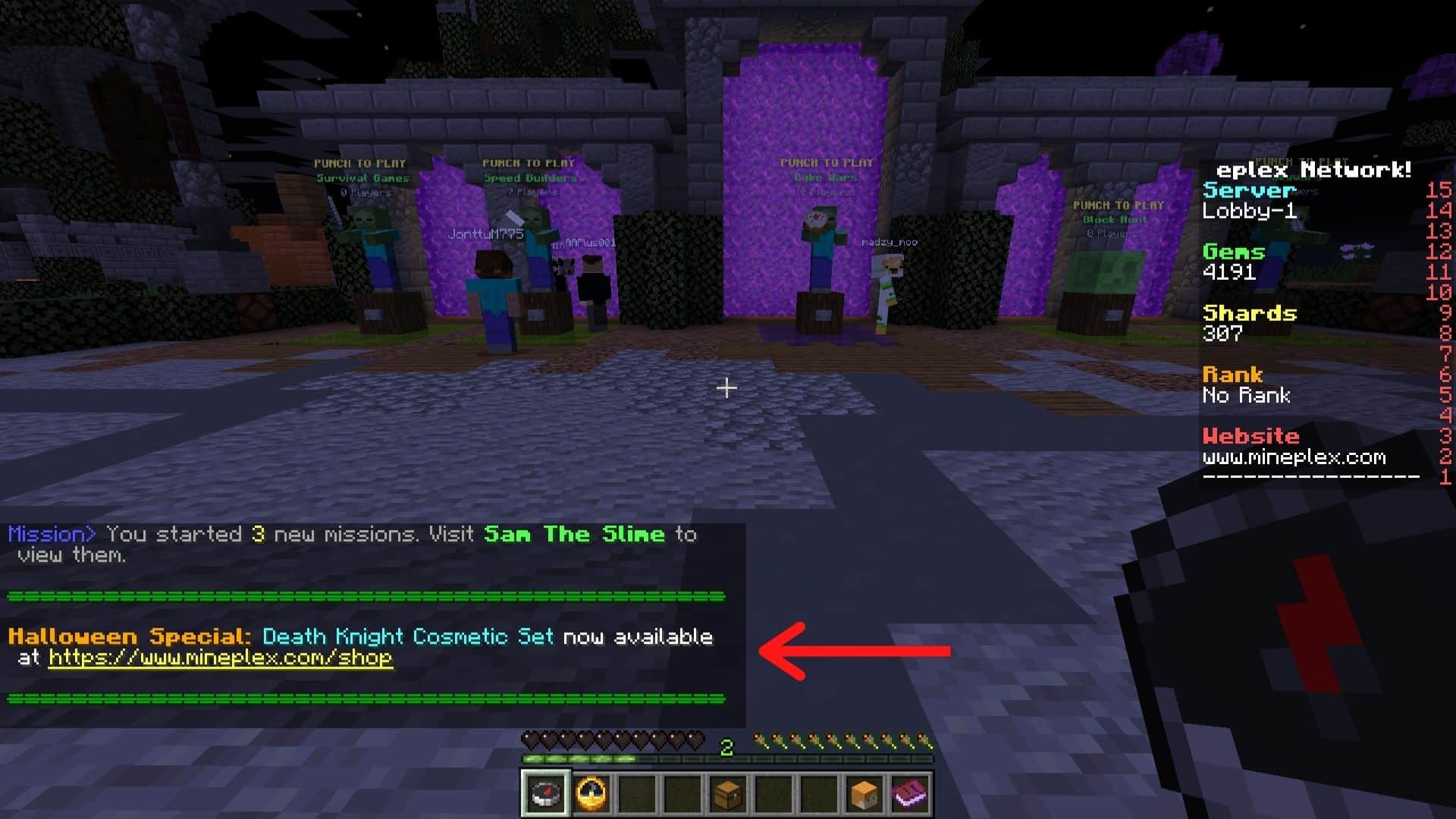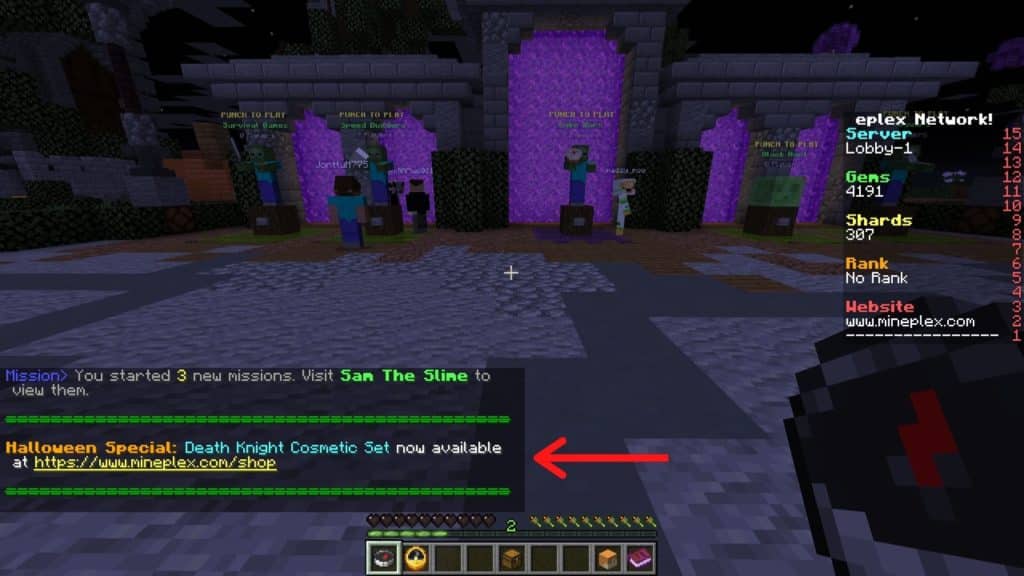 Another way of making some extra cash is by having advertisements on your Minecraft server. You could advertise almost anything, but these must comply with the following guidelines:
They don't interfere with the Gameplay
Ads are suitable for children and minors.
They aren't against Minecraft's brand.
If it complies with these guidelines, feel free to add this advertisement to your server or online store.
#5 – Selling Merchandise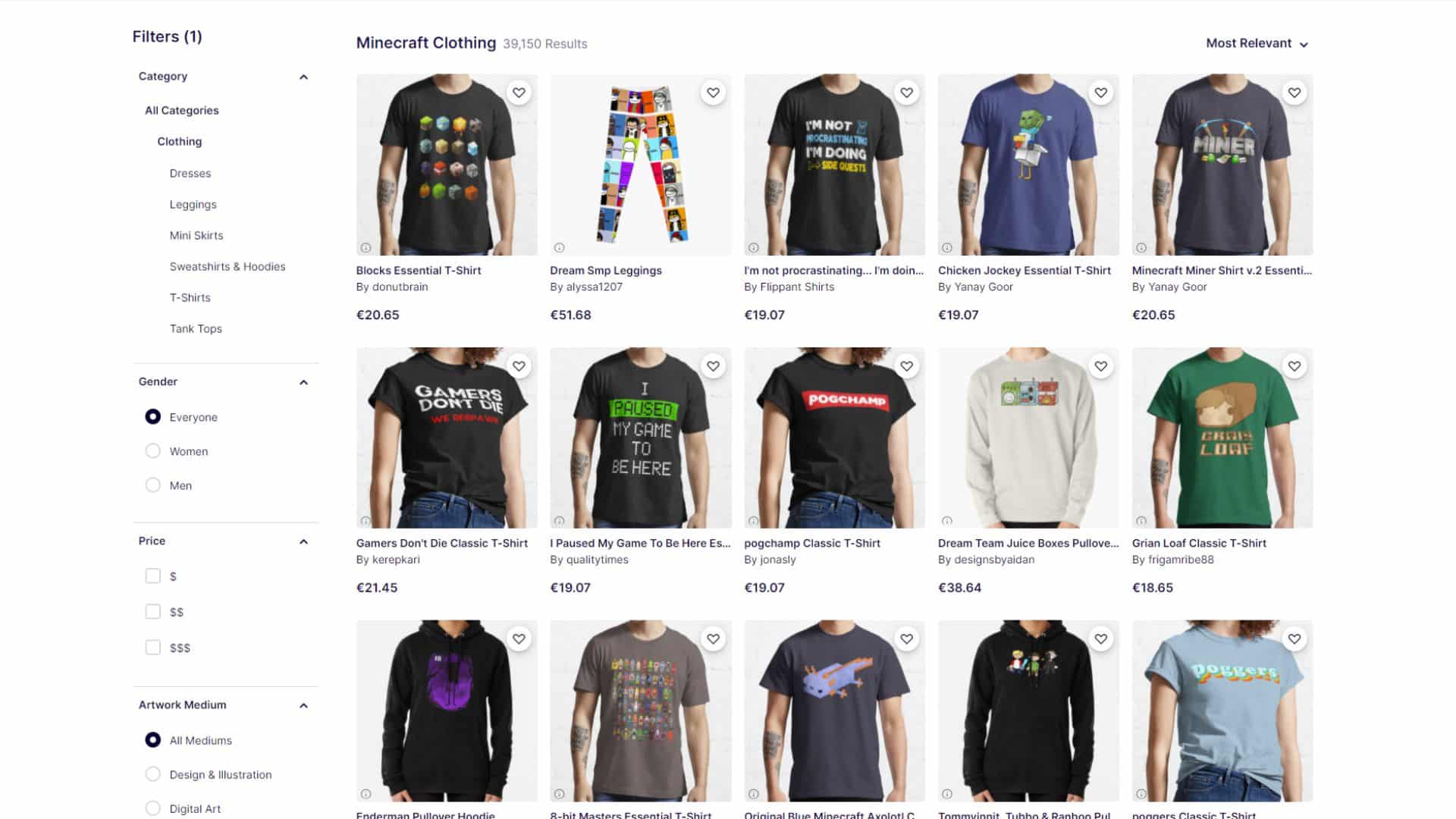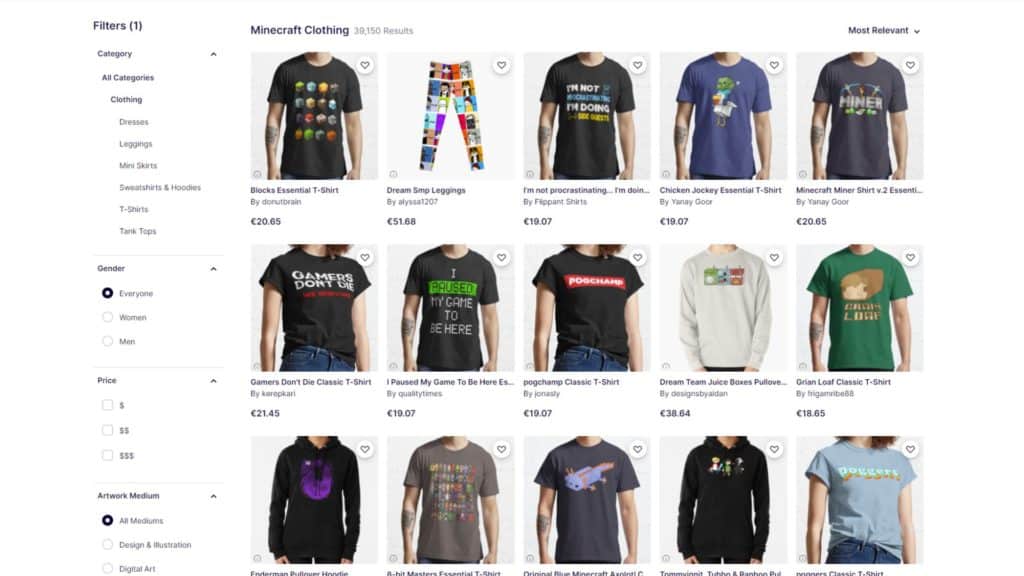 There's so much you can do on the server. If you'd like to make some more money, you might want to look at merchandise. And no, this doesn't mean you'll only have to sell hoodies and t-shirts.
Instead, you could do it more creatively! Here are just some examples:
Sell custom worlds – If you're a great builder, you might want to build some adventure maps to sell. That way, people can get more value from you while supporting your server.
Sell your plugins – If you make great plugins, you could sell them as well. Many server owners would be ready to invest some money in high-quality plugins.
All you have to do is be inventive! Alternatively to selling them, you could have an adfly link to get a bit extra money for every click.
#6 – Affiliate Marketing
Similar to advertising, you could also promote some affiliate products. For example, you could encourage players to use a server-hosting service! And with every purchase through your affiliate link, you can get a commission.
#7 – Selling Your Virtual Currency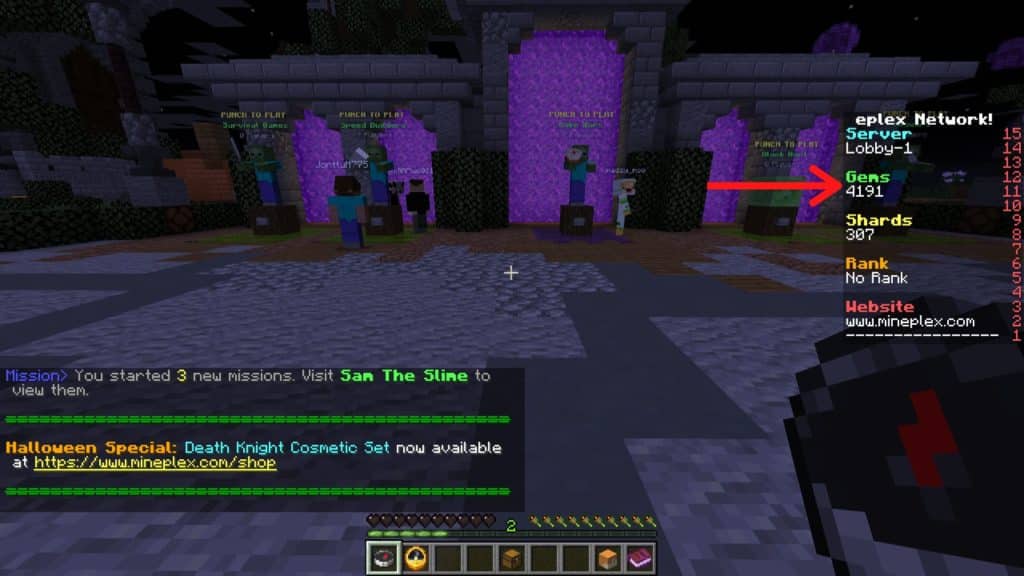 Another thing that Mojang has approved is selling your virtual currency. However, you have to be careful as it has to follow these strict guidelines:
Virtual money cannot be cashed out or used in the real world
It must not have any value in the real world
It must not give a player an unfair advantage
They shouldn't be named similarly to Minecoins or any other official virtual currency (dollars and euros).
It shouldn't give an impression of being associated with Mojang.
So basically, it needs a unique name and should only be used to buy cosmetical items, like pets and bundles.
Step-by-Step Guide for Growing Your Minecraft Server
If you want to make money out of your server, it's not enough to just Google: "How to make money from your Minecraft server!" Instead, you should also learn how to grow your Minecraft server community. The bigger your community, the bigger the profits.
So to help you out, I've listed out some valuable tips for building a successful Minecraft server:
Step #1 – Create a Unique Minecraft server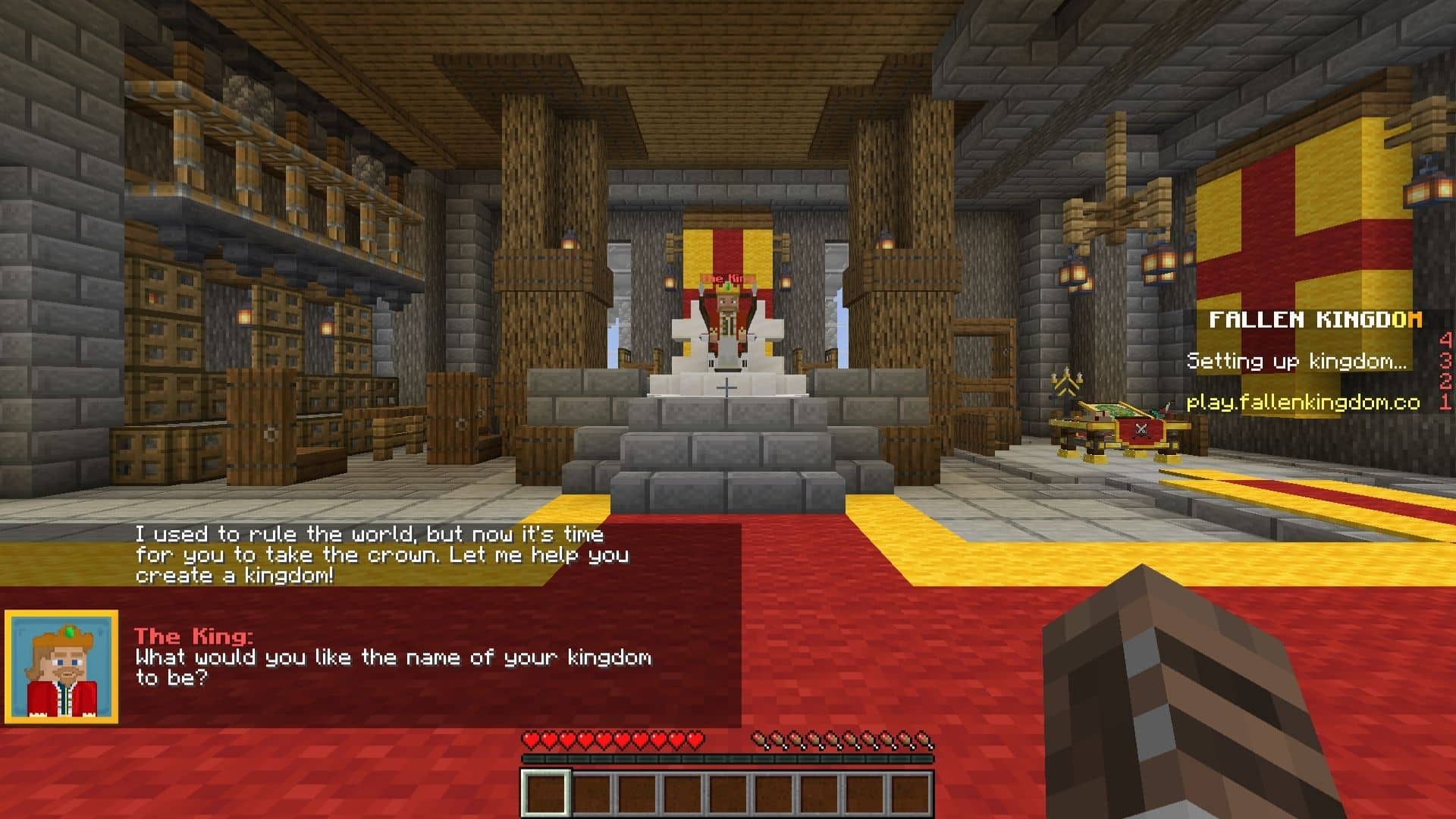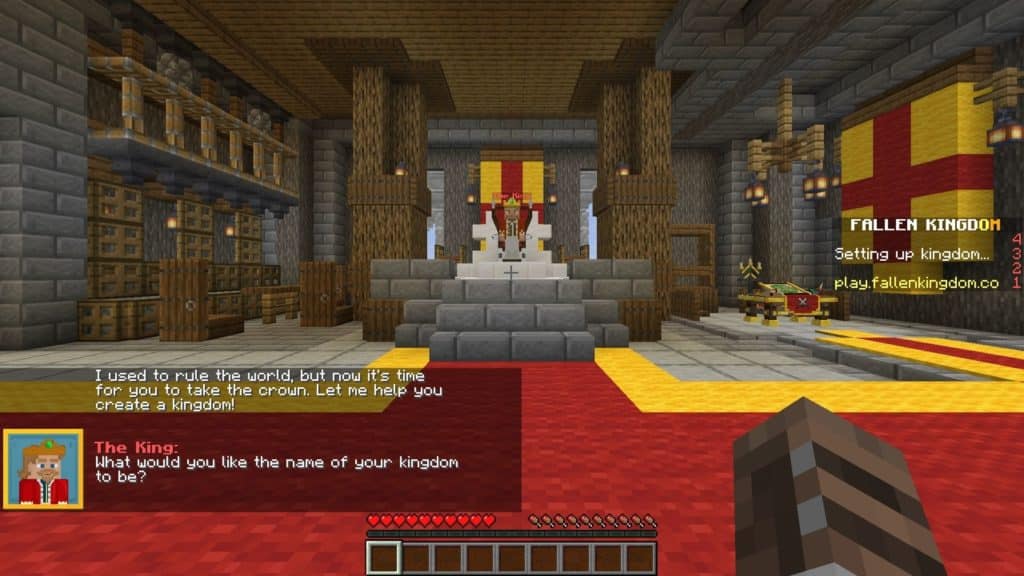 Before you ever grow a Minecraft server, you need to create a unique Minecraft experience. The more unique, the easier it is to differentiate from the hundreds of average Minecraft servers.
But how can you do it? Well, first, start with a broad niche.
Will you want to create an SMP? MMO? Or Maybe a Skyblock Server?
Once you know that, think of an interesting twist. So, for example, you could create a faction server with a medieval theme. Then you could find custom resource packs and plugins to make it feel more medieval.
P.S When creating a server, it's important to get the BEST Minecraft Server Hosting In 2021.
Step #2 – Set up your social channels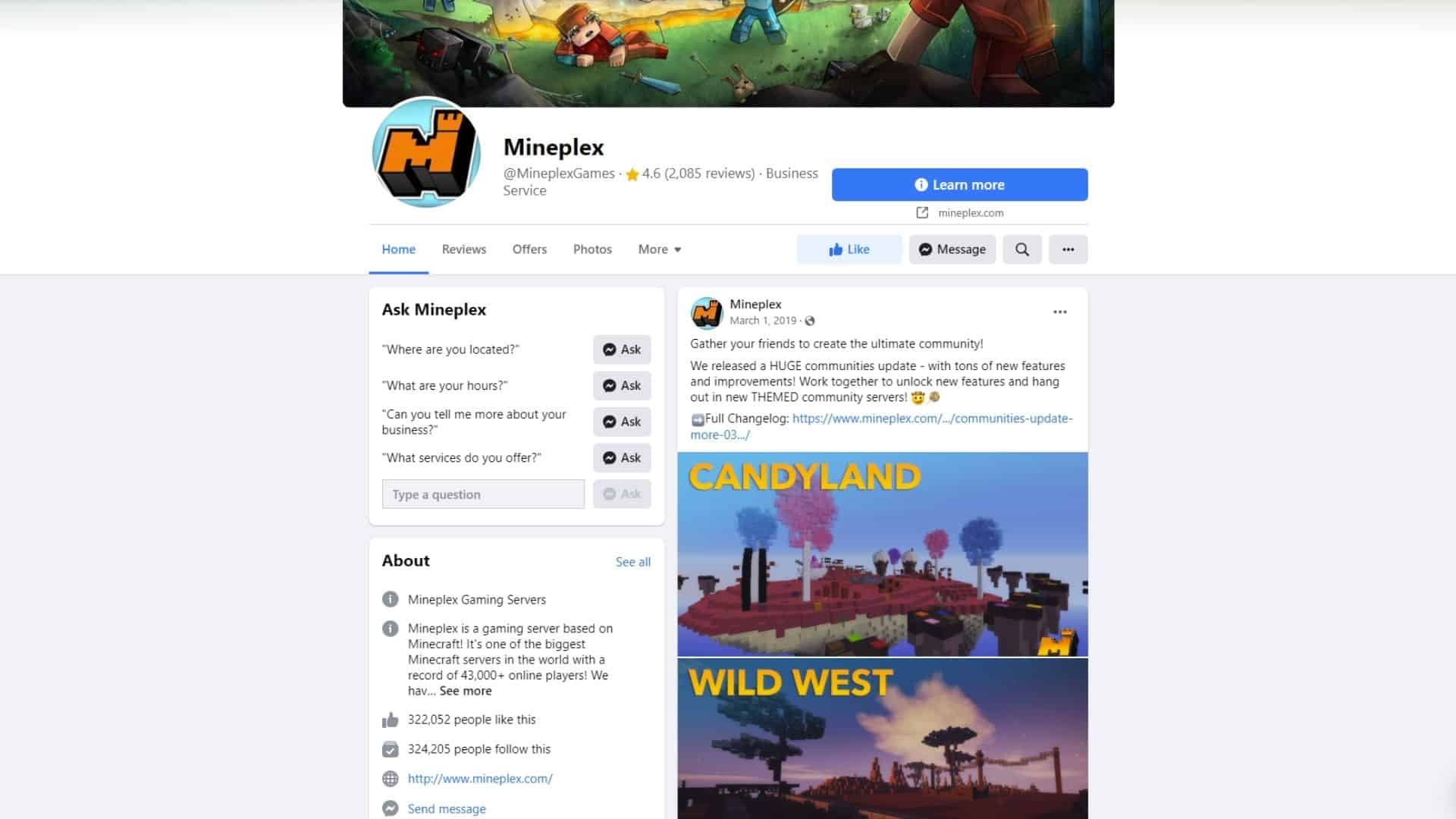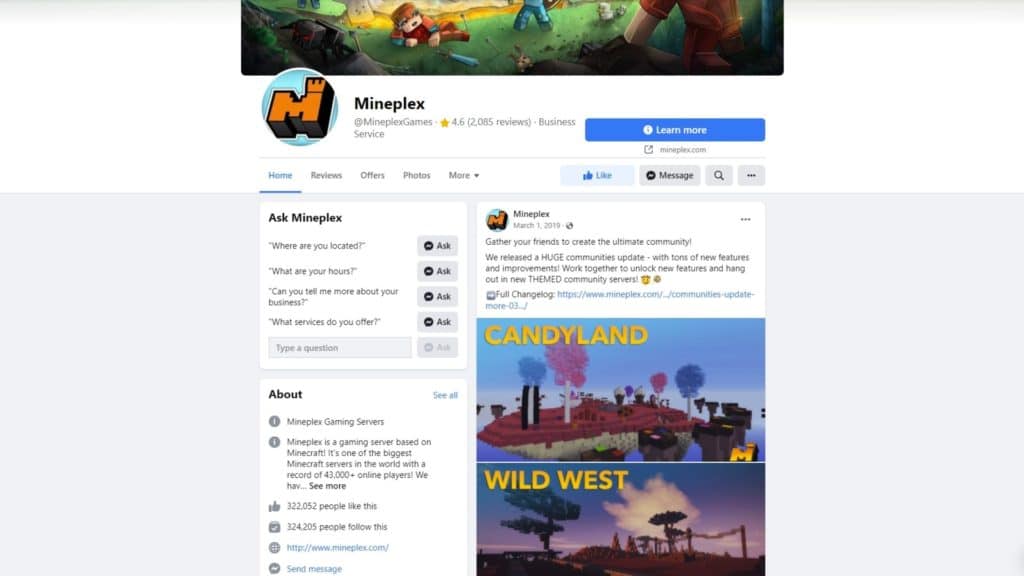 Next up is setting up your social channel. This is a critical step! You want to have your players outside of your server. This way, you can communicate with them and create a great community.
So, what type of channels should you have? In my opinion, you need at least a Youtube channel and a Discord channel.
This way, you can communicate with them, announce sales and updates.
Step #3 – Advertise your Minecraft Server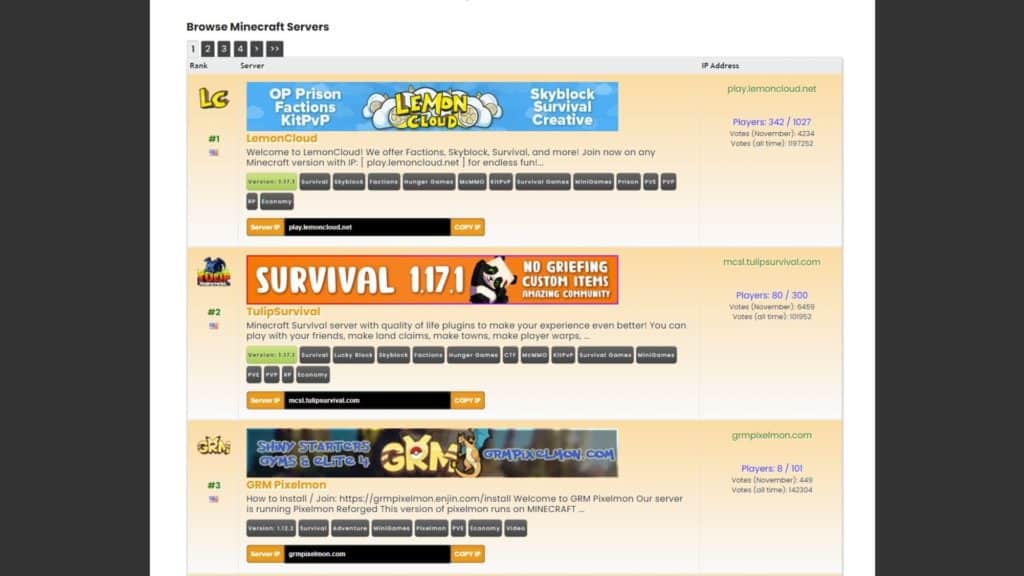 Now all you have to do is start promoting. There are many ways of doing that, and here are a few ways:
Promote it on Discord. There are many strategies for getting new followers. For example, you can promote it by messaging people looking for your specific type of server.
Make Social Media Ads. Another way is to create social media ads. While this might be expensive, it's powerful if you know what you're doing. You can get hundreds of followers in a few days.
Add your Minecraft Server to a Server List. Having your server in a server list is essential. There, many players can discover your server. But also, make sure it has a voting system. This way, your existing players can vote for your server, which helps it to rank better.
Work with influencers. Another thing you could do is by working with influencers. If YouTubers check out your Minecraft server, new people will see your server and come to play.
Step #4 – Maintain your Minecraft Server
It's one thing to get new players to your Minecraft server. The other thing is to keep those players. But that's a hard thing, so we've given you some tips:
Be an active player. One of the things you must do is be an active player. Try to always check out your server and try to help your players.
Update Your Server Frequently. Nobody likes to play a boring server. If your server doesn't change and adds something new, people won't stay. So make sure you bring in something new.
Talk to your community. It's essential to build a community. And the best way to do that is by communicating with them. For example, you could create polls to talk about upcoming changes.
There's so much more to do. If you're looking to find more information about maintaining a server, I highly recommend checking out the "How to Maintain a Minecraft Server/Community" youtube video.
Conclusion
And that is how to make monetize a Minecraft Server! Whatever method you'll use in this article, remember to constantly promote your server while making the experience unique and fun!