Car Mechanic Simulator 2021 is the latest entry in the Car Mechanic games from Red Dot Games. The last title came out back in 2018, and the new one has thousands of parts, and over 72 vehicles to customize. Given how this is a 2021 title, the visuals have improved significantly as well when compared to the last entry. The PC version runs fine for the most part, but some things are lacking. If you want to play Car Mechanic Simulator 2021 in Borderless Windowed Mode, here is how you can do that.
The game has a Very Positive score from gamers on Steam, and thousands of players are in-game at the time of writing. The series seems to have another hit on their hands, and it is available on consoles as well.
Car Mechanic Simulator 2021 in Borderless Windowed Mode
By default, the game doesn't let you switch the display mode to Borderless windowed mode. Many gamers prefer the ease of switching between applications that Borderless provides so it can get a bit annoying. However, you can switch to this mode by following the steps below.
First, launch the game once, and open the Video Settings, and set the Fullscreen option Off
Close Car Mechanic Simulator 2021
Open Steam, and then navigate to your library
Here, right-click on Car Mechanic Simulator 2021, and select Properties

Select the GENERAL tab
Now, under LAUNCH OPTIONS, type the following command
-popupwindow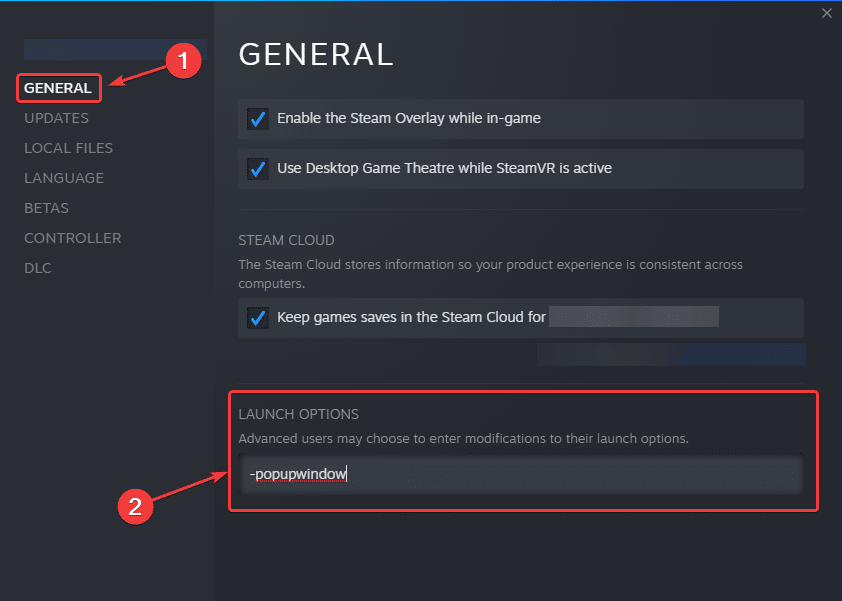 Now close this properties window, and launch the game again. When you do it, the game will launch in borderless windowed mode. If you want to go back to the previous configuration, simply remove the line from Launch Options. Steam has made it very easy to add and remove these options.
Other recent titles that require additional steps to run in Borderless Windowed mode include Cris Tales and Loop Hero, and we have written guides for both.
We hope this guide helped allowed you to play Car Mechanic Simulator 2021 in Borderless Windowed mode. Let us know if you have any questions in the comments below.