Loop Hero is a roguelike game from Four Quarters and Devolver Digital that takes elements from different genres and has created something fairly unique. The game has mechanics from deck builders, roguelikes, and even idle games. There is enough engagement required from the player to keep the loop going, and face various enemies. It's been a smash hit on Steam and has already crossed the 150K player mark. It's extremely addictive, beautifully designed, and has some excellent writing to top it all off. The title is currently only available on PC, and given how this isn't exactly demanding, the graphical options are a bit limited, as it tries to emulate a very specific pixel art style. If you want to play Loop Hero in Borderless windowed mode, here is how you can do that.
2021 is off to a great start for video games, and we already have heavy-hitting titles like Valheim to really take the spotlight. A good number of games have already crossed the 85 scores on Metacritic, and plenty of delayed titles from last year are coming out soon. PC gamers have plenty to choose from, and now Loop Hero is another option.
Loop Hero in Borderless Windowed Mode
This is one of the most requested options on the game's forums, but sadly, Loop Hero doesn't have this display mode by default. However, while we wait for the developers to eventually add it to the game, players can still select that display mode through third-party software. To set it up, we will be using Borderless Gaming. This doesn't just work on Loop Hero, but any other game that doesn't have the setting by default.
Follow the steps below to set it up for Loop Hero.
First, click on the following GitHub link to download the latest version (9.5.6) of Borderless Gaming
Install Borderless Gaming using the setup file you just downloaded
Now, launch Borderless Gaming using the shortcut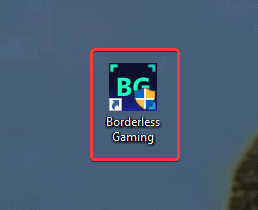 After this, launch Loop Hero as well
Now, go into Options of Loop Hero
On the left, click on Windowed, and then 3X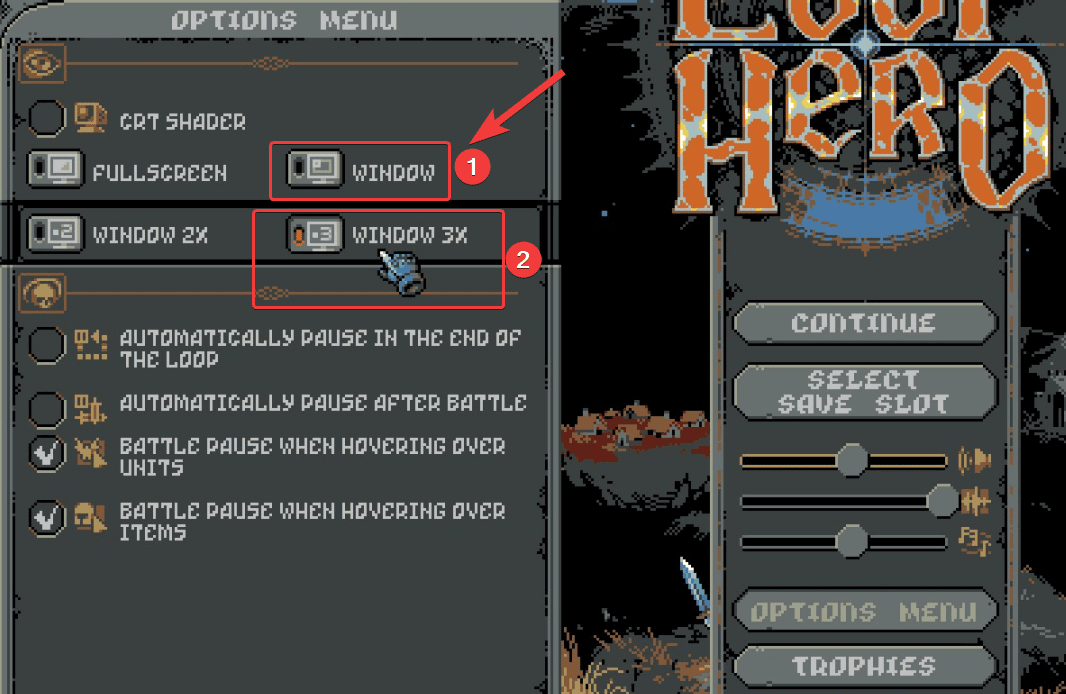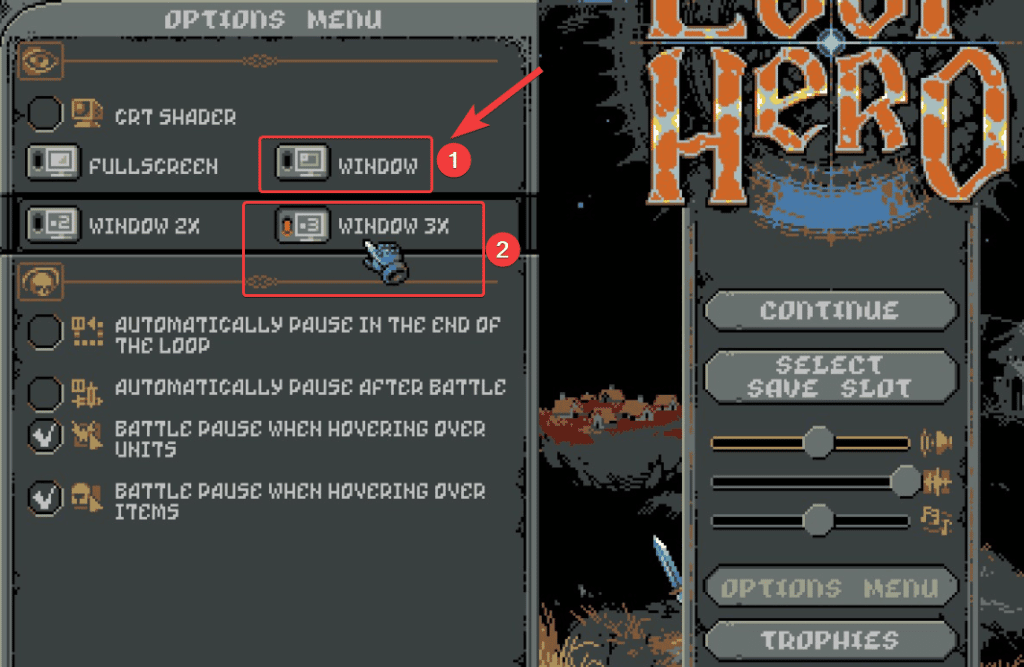 Now, minimize the Loop Hero window, and open Borderless Gaming again
Here, Loop Hero will show up in the Applications section
Click on it, and simply press the Play button, and it will move it to the right section. This will move Loop Hero to the favorites. These steps are shown below.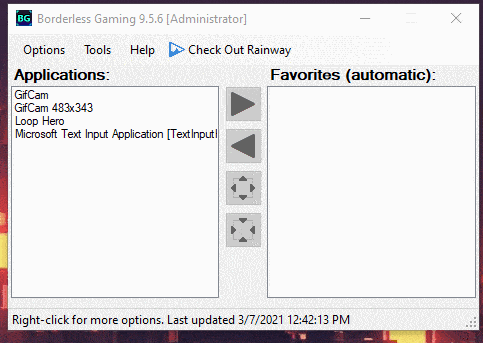 Give it a second, and Loop Hero will now be displayed in Borderless Windowed mode
That is all you need to do, to make Loop Hero run in this display mode. It is a fairly simple process, and you won't run into any trouble. Now, you will need Borderless Gaming running in the background to ensure it works correctly.
Additional Borderless Gaming settings
To make it starts on boot, follow the steps below.
Launch Borderless Gaming
Click on Options in the top left
Check Run on Startup, and Start Minimized To Tray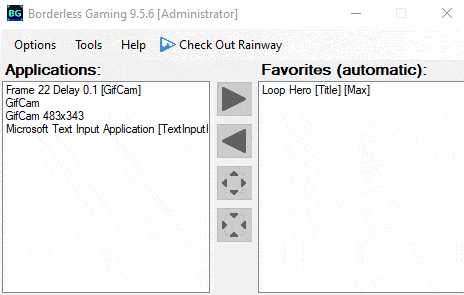 These two settings are helpful, and you won't notice it running since it will be minimized to the tray anyway. Borderless Gaming is also light on resources, and won't effect gaming performance, at all.
We hope that the developers simply add the option in-game in a future update.
We hope this guide was helpful. If you have any questions, feel free to ask them in the comments below.