Salt and Sacrifice is a 2D Soulslike developed and published by Ska Studios. It is a sequel to Salt and Sanctuary which came out back in 2016 and was a standout compared to many other titles in the genre. Salt and Sacrifice is available for pre-purchase on PC via Epic Games Store, PS4, and the PS5. Since this is exclusive to the Epic Games Store, there aren't many features available like Steam Input for non-XInput controllers. If you want to play Salt and Sacrifice with a PS4 Controller, here is how you can do that.
Salt and Sacrifice with PS4 Controller
As of writing, Salt and Sacrifice doesn't have native support for Dualshock 4 controllers. This means that for now, you can either use an Xbox controller or third-party software like DS4Windows to get it working with the game. We have another recommendation though, and it's something we suggested for Final Fantasy 7 Remake as well, which was another Epic Store Exclusive.
Add Epic Games Launcher to Steam
If you add Epic Games Launcher to Steam and run it through that, every game in your Epic Games library can make use of Steam Input. This is a pretty simple process, and you can do it by following the steps below.
Launch Steam, and click on Games at the top left
Select Add a Non-Steam Game to My Library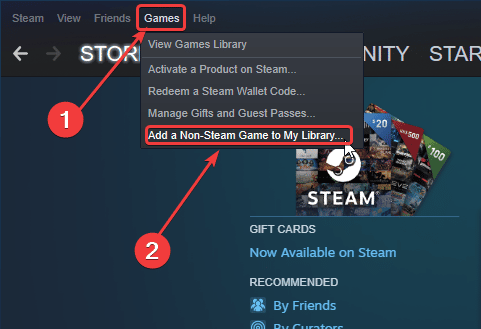 After clicking this, a list of programs will show up.
Here, you want to check Epic Games Launcher, and then click "Add Selected Programs"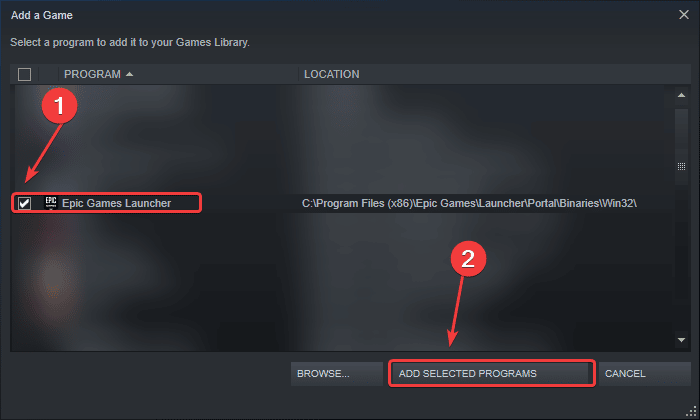 This will add Epic Games Launcher to your Steam library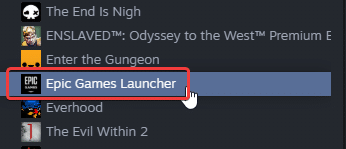 Now, click on Steam at the top left
Select Settings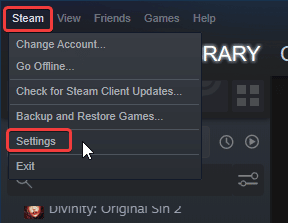 Now, select the Controller tab
After this, select GENERAL CONTROLLER SETTINGS
Now, make sure PlayStation Configuration Support is checked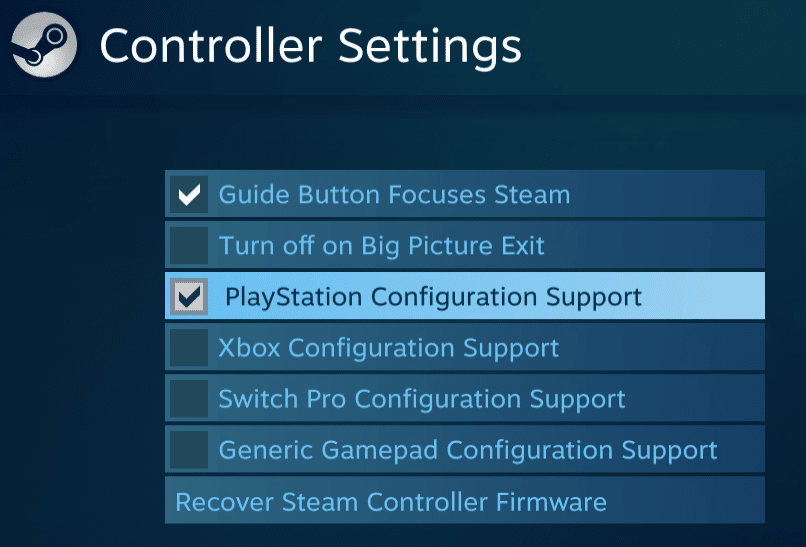 Now, launch Epic Games Store

Now, launch Salt and Sacrifice as you normally would in Epic Games Launcher, and you'll notice how you can access Steam Overlay (Shift+Tab) as well.
You can now play with your Dual Shock 4 controller since you've enabled Steam Input
You can use other controllers like the Switch Pro controller as well, and all you need to do is follow the same steps above, and check the Switch Pro Configuration Support.
This is all you need to do and all your Epic Games library will have Steam Input support as well. We hope that the developers add native Dualshock 4 support in some updates, but for now, this is the easiest way to add support manually.
We hope this guide helped you play with Salt and Sacrifice with PS4 Controller. Let us know if you have any questions in the comments below.