Timberborn is a city builder developed and published by Mechanistry. It is now available on PC through Steam as an early access title. The developers have stated that the game will remain in this state for at least a year while they gather feedback from players, and continue to update the game. The game runs great for the most part and isn't that demanding either, but it does lack some options. If you want to play Timberborn in borderless windowed mode, here is how you can do that.
Steam users are very happy with the title, and it has Overwhelmingly Positive reviews, despite being an early access title. It also had a peak player count of over 12K concurrent players, which is pretty impressive.
Playing Timberborn in Borderless Windowed Mode
At the moment, Timberborn doesn't have an in-game option to let you play in Borderless windowed mode. If you prefer that, you will need to use a launch command that will take care of that. To do this in Steam, follow the steps below.
First, launch the game, and disable the fullscreen mode in Settings
Check "Run in Background"
Now, close the game, and open Steam
Here, right-click on Timberborn, and select Properties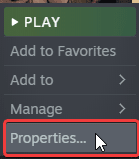 Select the GENERAL tab
Now, under LAUNCH OPTIONS, type the following command
-popupwindow
Now, launch the game again, and it will be running in borderless windowed mode. Hopefully, the developers can add this option in a future update as multiple users have requested it in the Steam forums.
If you want to disable this display mode, you can simply follow the steps again, and remove the line. Steam launch options are very easy to use, and you don't have to save anything.
Some users have reported that they are running into a crash at launch as well, if you are one of them, make sure to check out our guide for that as well.
We hope this guide helped allowed you to play Timberborn in Borderless Windowed mode. Let us know if you have any questions in the comments below.