Most Steam users will have a large library filled with games they bought during each Steam Sale. Unfortunately, most of these games will go untouched. Don't worry. We've all been there. But have you ever wondered how to refund a game on Steam? Try to get back some of your money for games that you never play.
Luckily, Steam allows full-price refunds on games as long as they meet the requirements. So, hold off on those pending transactions, and try to refund games before you click on "purchase." Here's how you can return a game on Steam.
6 Easy Steps on How to Get a Refund on Steam
We've all been in a situation where we made an impulse buy from the Steam Sale and quickly regretted it. There's no shame in that. Using these steps, you can quickly refund that game and get your valuable Steam Credits back.
Launch your Steam Client, click the Help tab, and head over to Steam Support.
Click on the Purchases section.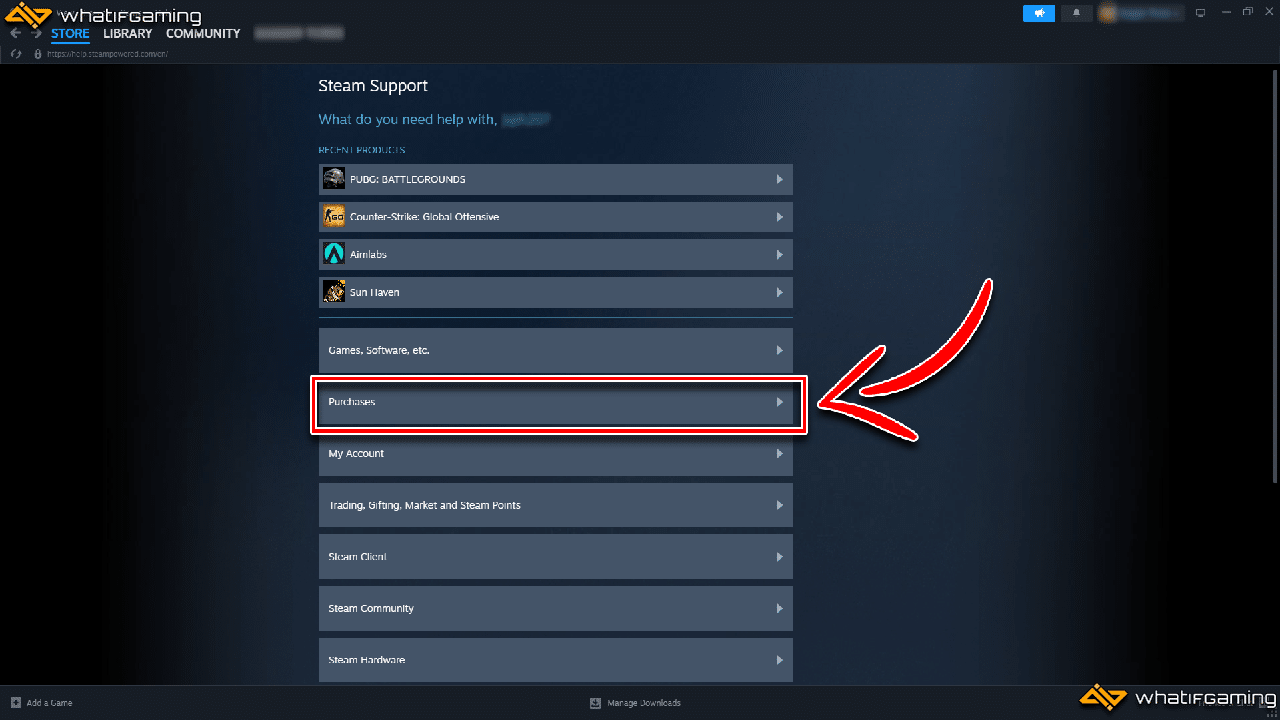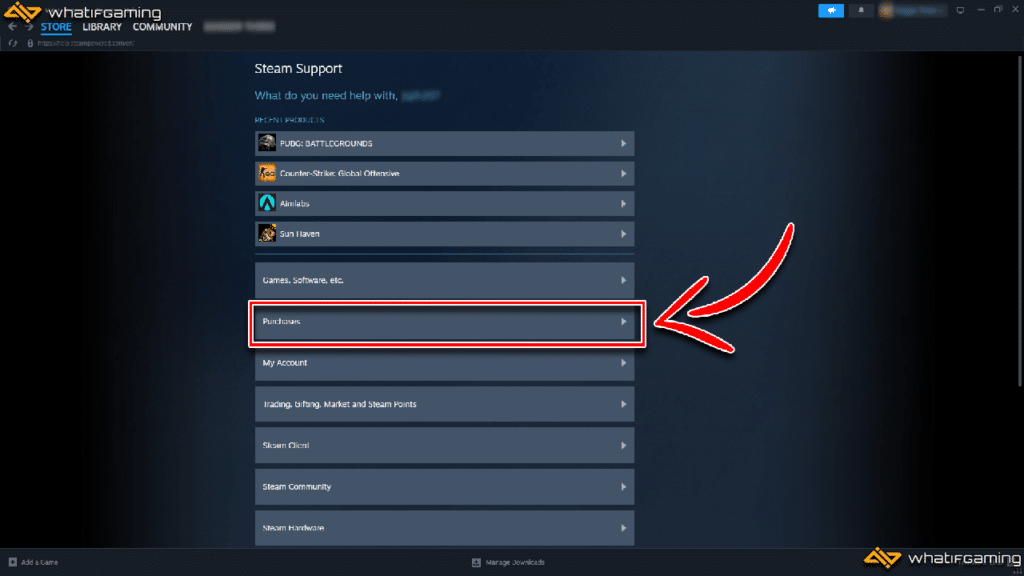 Select View complete purchasing history.
Find the game/transaction that you want to return and click on it.
Select I would like a refund, and then I'd like to request a refund on the next screen.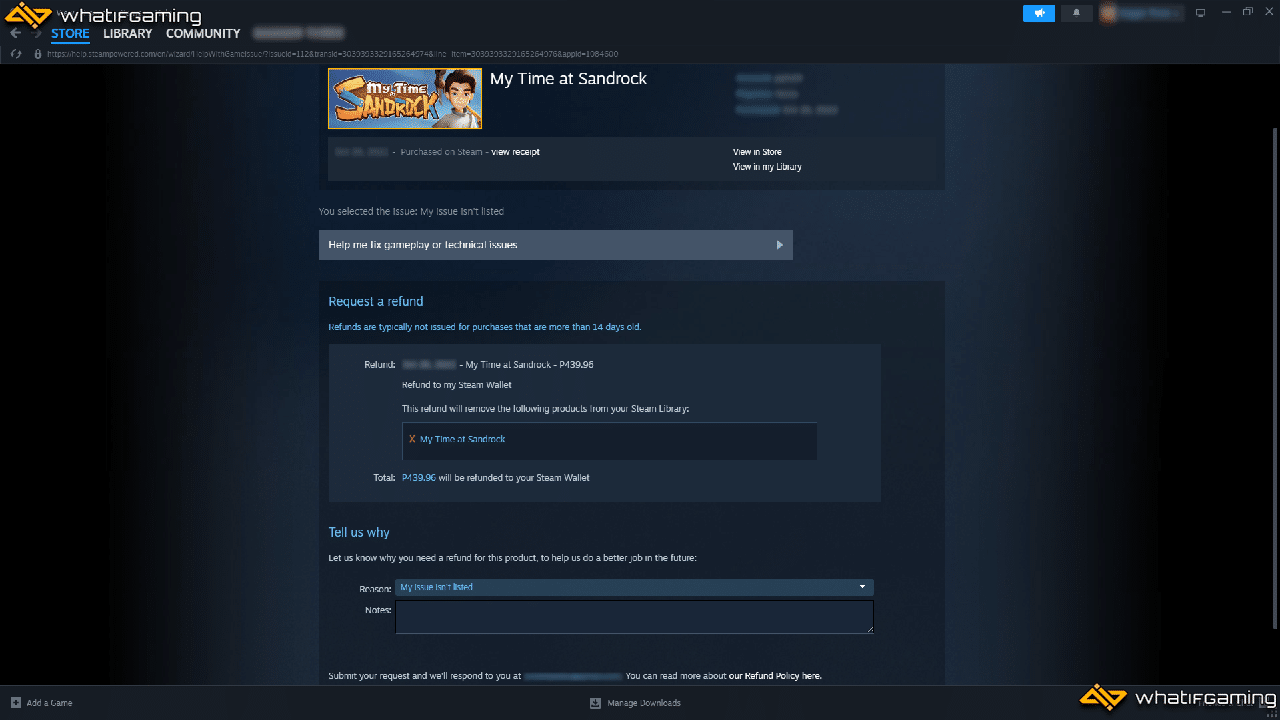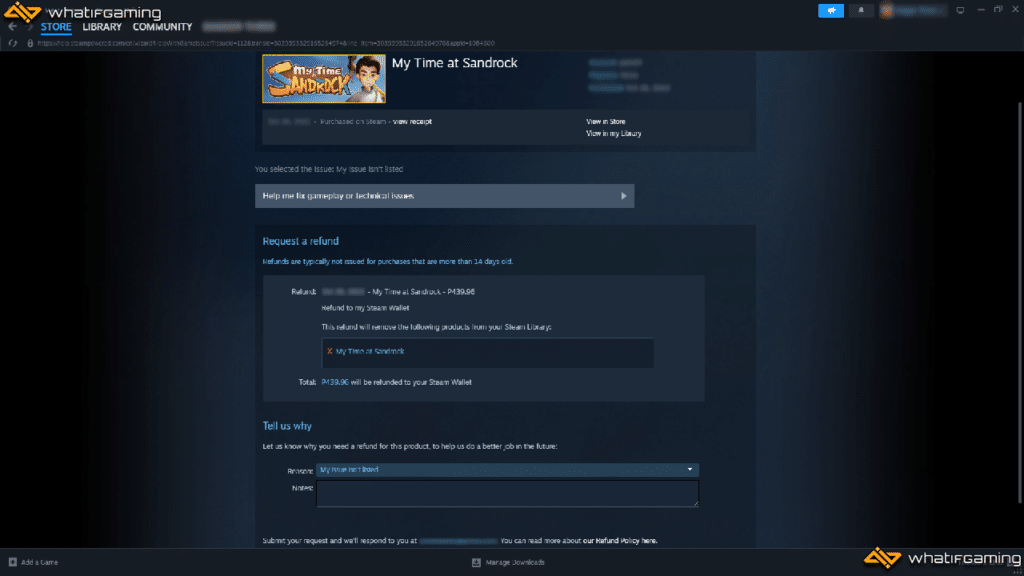 Choose a refund method, select a reason for the refund, include any notes you want to add, and click on Submit request when you're done.
Refunds are still subject to Steam approval. They will email you at your Steam registered address regarding the status of your refund. The great thing about refunding games on Steam is that they offer returns into Steam Credits or back to your preferred payment method. This can save players a lot of time and hassle, especially for accidentally purchased games.
Steam typically works on your refunds within a few hours. However, on busy days like Steam sales or holidays, it can take longer. Steam Credit refunds will take about a day or two to process, allowing you to quickly buy a different game on Steam right away. Other payment methods can last up to 7 days.
Steam Refund Policy Requirements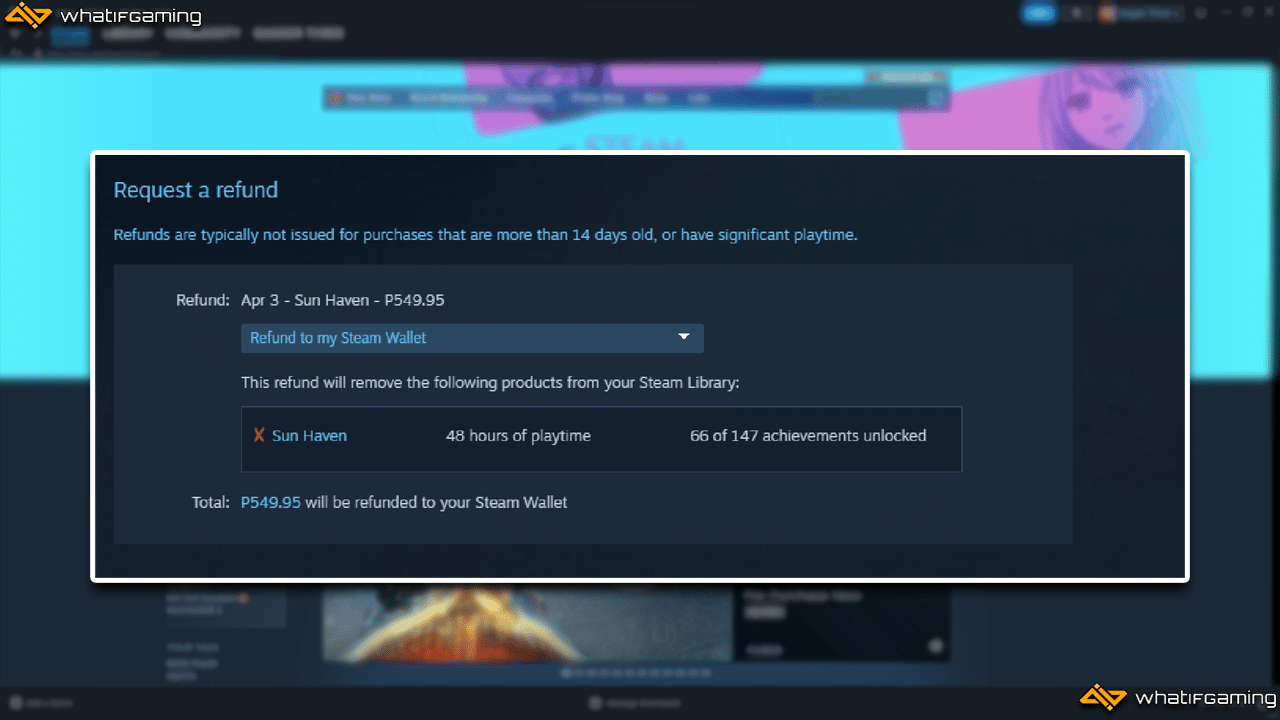 Overall, Steam is very lax when it comes to its refund policies. It's very pro-consumer and works out great for their users. Some even use it as "free game trials," testing out the game/s first before fully committing.
There are only two main requirements on how to return a game on Steam:
The title has been purchased within the last 14 days.
The game has been played for less than two hours.
In fact, there's a dedicated community that tries to complete an entire game within two hours and claim a refund for it:
Of course, we don't support completing a game and then claiming a refund. It hurts the developer, a lot!
If the title you want to return on Steam falls within these requirements, then it should quickly get approved without any questions asked. It's generally quicker to get refunds to your Steam Wallet than outside payment outlets, but you should still receive your money without any issues.
However, Steam can still issue refunds on titles that fall outside of their main requirements. You just have to properly explain and make your case as to why you want to return a game on Steam.
Generally, concerns like bugs, false advertisements, and crashes, among other issues, will be approved. Some players even refunded games on Steam because they were too difficult for them; looking at you, Dark Souls. So it shouldn't hurt to try, no matter your reason.