Tired of feeling unimportant? Just another player in the lobby? It's time you became a VIP! Grand Theft Auto V's Online VIPs are a great role for players and their friends. VIPs have access to a wide range of free-roam missions that earn you, and your friends, loads of cash and XP. In this article, we'll show you why you should register as a VIP, and how to register as a VIP in GTA Online.
Without further ado, let's get into the important stuff!
Why you SHOULD register as a VIP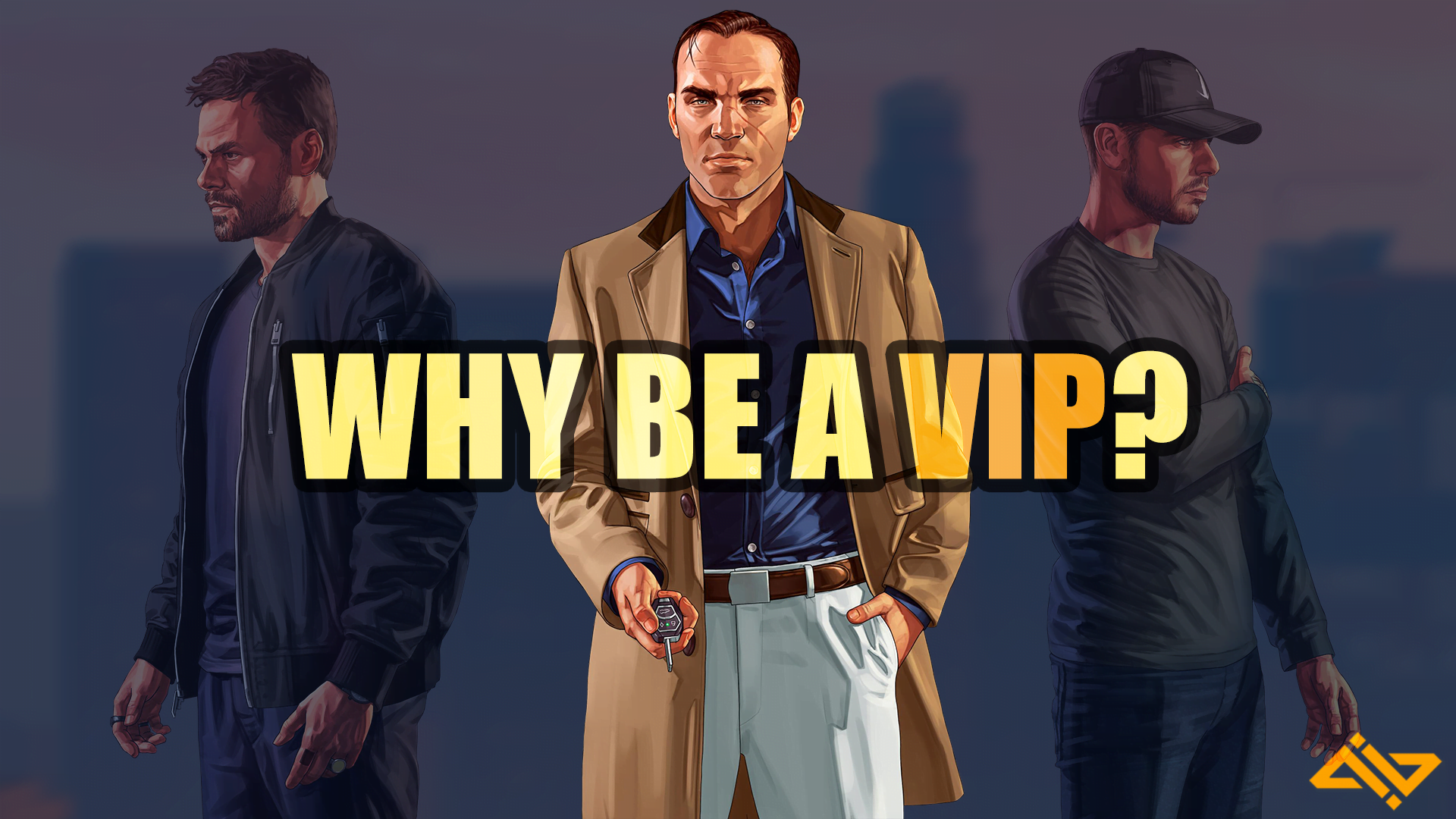 VIPs can hire other players and their friends, making them part of the organization. VIPs do not only benefit themselves but also those that join their organizations, through passive income. Bodyguards and Associates earn $5,000 every 15 minutes of game time, regardless of whether they're working a free-roam mission. Therefore, you and your friends can benefit huge amounts from your registering as a VIP.
Unlike CEOS, to become a VIP you do not need to purchase an expensive property. Instead, you'll need $50,000 in your in-game bank account. Without this much you will not be able to register as a VIP. However, this money will not be taken from your in-game bank account, it is just a simple registration requirement.
However, certain businesses and properties are required if you want to benefit from all the paid work that can be done by VIPs and organizations. For example, to do Import/Export jobs you will need a Vehicle Warehouse, for Gunrunning missions you will need a Bunker facility, and for Smuggler's Run missions, you will need a Hangar. You'll also need the property requirements for Casino Work, the Diamond Casino Heist, and the Cayo Perico Heist. Therefore, it is best to have a few properties behind you, so that you and your friends can get the best out of the VIP role.
How to Register as a VIP
Whether you're on Xbox, PS5, or PC, the steps to registering as a VIP are the same. However, how the interaction menu will be different depending on the console or device; for PC it is "m" on the keyboard, the "view" button on Xbox Series X/S, and down on the touchpad for PS5. Now that you're able to see the Interaction Menu, let's begin!
First, you will need to scroll down to the SecuroServ option within the Interaction Menu. You'll find SecuroServe under Vehicles and Services. Once you have found the SecuroServ option, head into it. Now, you should be presented with a few options; "Register as a CEO", "Register as a VIP", and "Looking for Work". The "Looking for Work" option allows other players to hire you as an Associate or Bodyguard.
Once you have selected to register as a VIP you will be prompted to create an organization. Organizations made by VIPs are temporary, as only CEOs can create permanent organizations.