Got yourself a fast Motorcycle? Thinking of starting a club? You're in luck! Rockstar is always adding new and interesting things to Grand Theft Auto Online, reviving it over and over again. One of the greatest updates to ever land in our laps has been the Bikers update which brought us Motorcycle Clubs. In this article, we'll run you through the benefits of registering as an MC President, what you and your gang can do, and how you can register as an MC President in GTA 5!
Without further ado, let's get going!
Why you SHOULD register as an MC President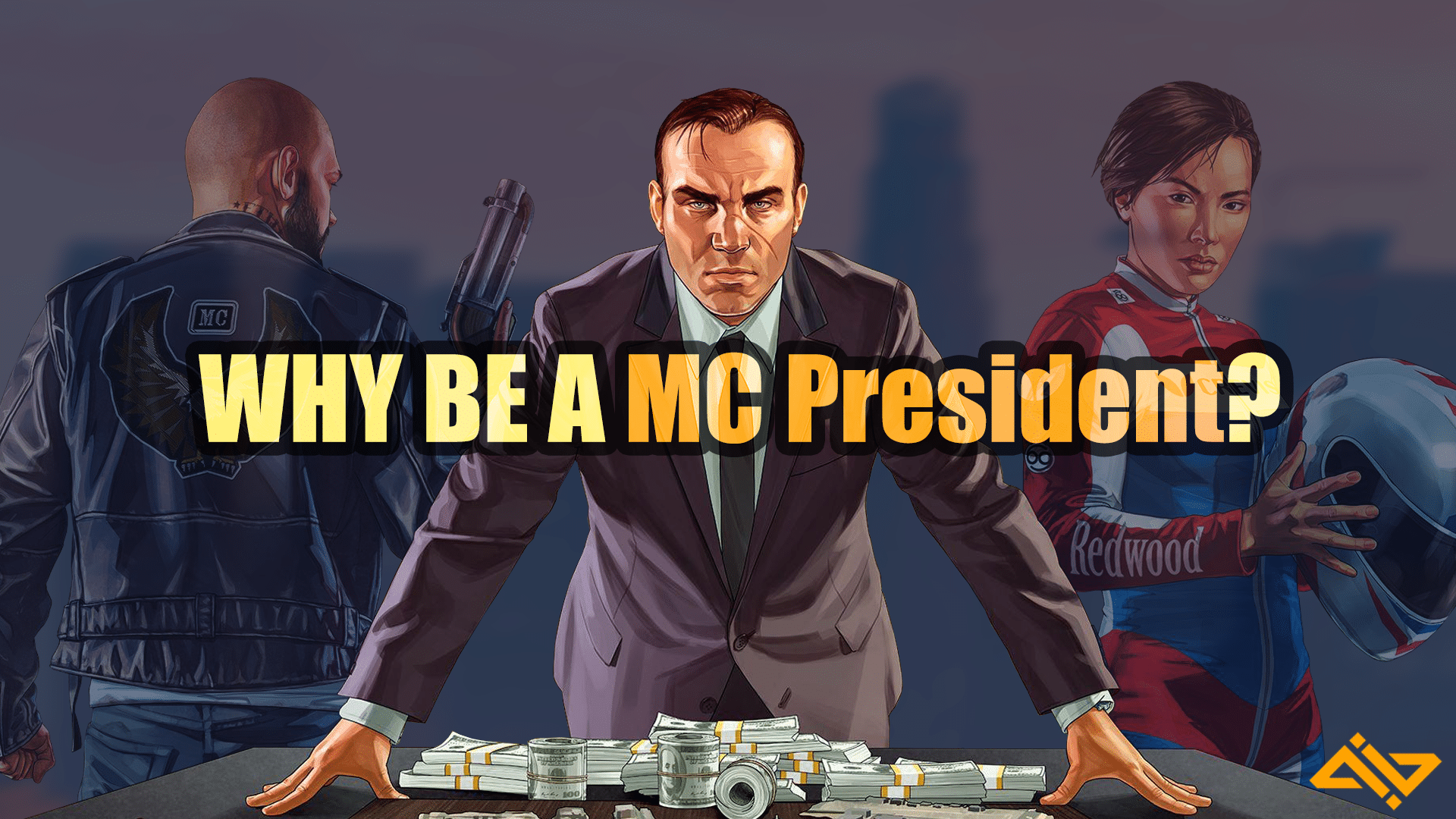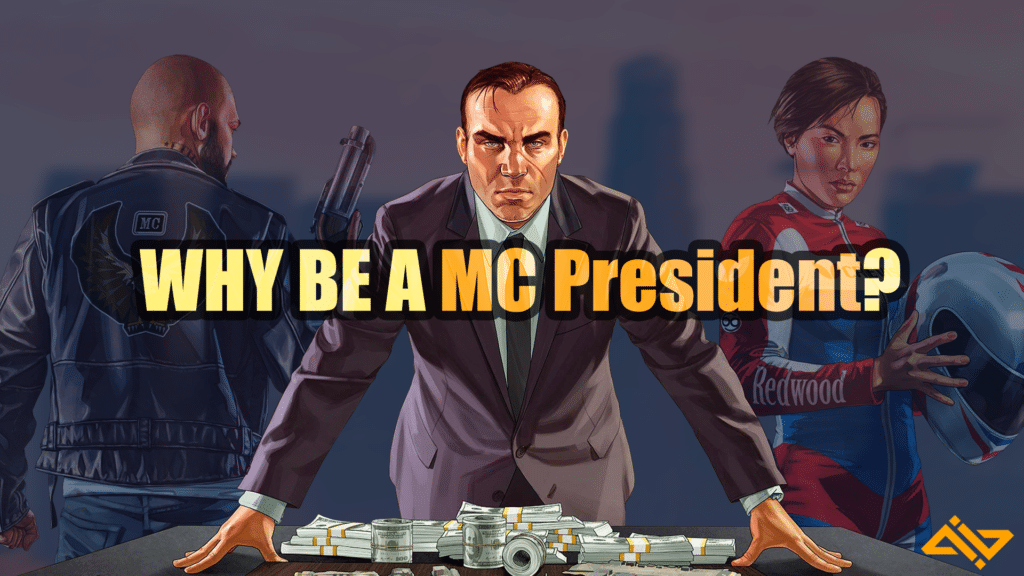 Rockstar added Motorcycle Clubs to Grand Theft Auto Online as part of their Bikers update, this update has allowed players to create their very own Motorcycle Clubs by registering as Motorcycle Club Presidents and hiring their friends and other players to be part of their gangs.
Motorcycle Clubs can have up to 8 members at a time, this includes yourself as the President. The Motorcycle Clubs have a new level of interaction, that CEOs and VIPs do not; players who join your Club will start out as prospects, and then have the opportunity to climb the ranks as you see fit.
As a president you'll also be able to purchase warehouses that are part of The Open Road Network, these warehouses generate further income for your Motorcycle Club. However, you're limited to one of each warehouse type at any given time, but this means you can still have 5 warehouses in total. Warehouse types include Document Forgery, Weed Farm, Counterfeit Cash, Methamphetamine, and Cocaine. Therefore, you and your friends can deal in multiple seedy underworld businesses as you can handle; a truly interactive and fun experience.
Outside of warehouses, there is a plethora of MC work that you and your gang can complete to earn extra cash and XP. For example, Deathmatches, Jousts, Stand Your Ground and Caged In. These four game modes are specific to Motorcycle Clubs and mostly involve battling other gangs. More generally, you can complete Gunrunning missions, Smuggler's Run missions, After Hours missions, the Diamond Casino Heist, the Cayo Perico Heist, and the Doomsday Heist. However, as usual, you will need to purchase the correct properties to access some of these missions.
Lastly, as a Club, you'll have access to Club Challenges. These challenges include Criminal Mischief, Search and Destroy, Wheelie Rider, Hit & Ride, Rippin' It Up, On The Run, and Race to Point. All of these challenges require you or your Club to complete various objectives. For example, to complete Wheelie Rider, you will need to perform the longest wheelie within a 5-minute period.
How to Become an MC President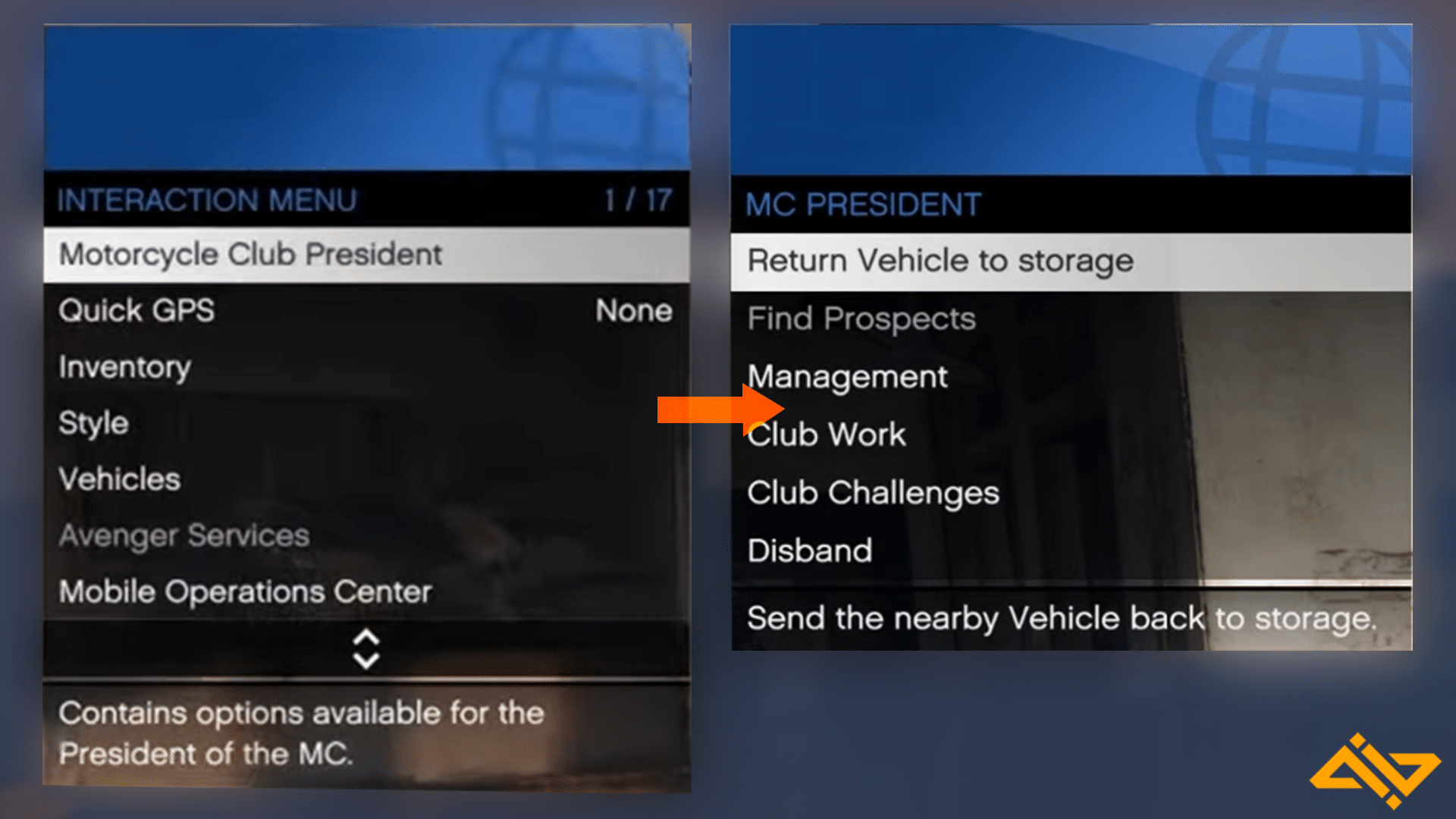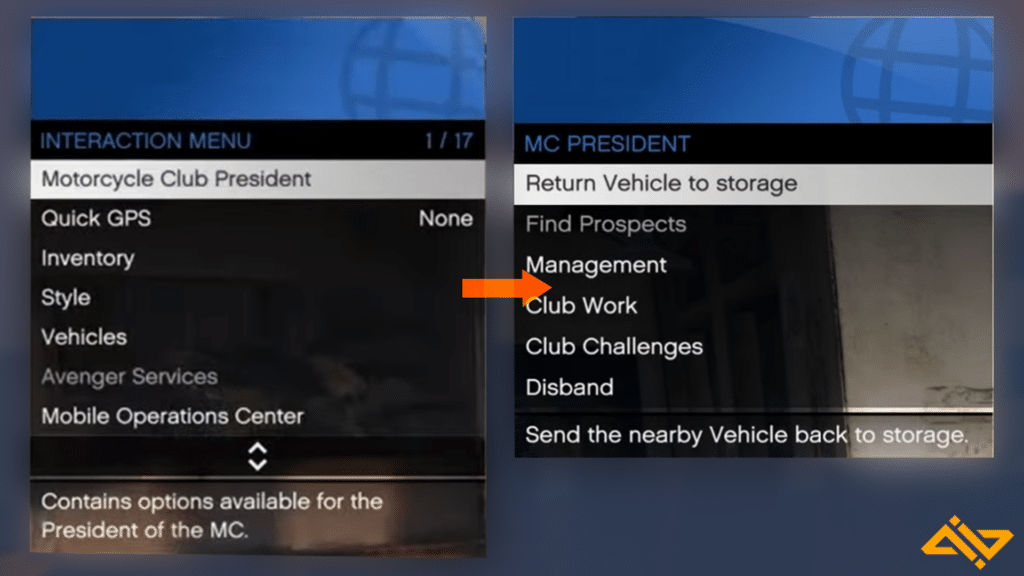 Registering as an MC President is very similar to registering as a CEO. There are a few steps that you must do before you're able to create your very own Motorcycle Club:
Purchase a Clubhouse: You will need to purchase a Clubhouse from the Maze Bank Foreclosures website. These clubs range from $200,000 to $495,000, so they're not especially expensive.
Purchase a Motorcycle: Pretty much goes without saying, but you can't run a Motorcycle Club without a Motorcycle of your own, can you now?
Head to the Interaction Menu: Similarly to registering as a CEO or VIP, to register as an MC President you will need to open the Interaction Menu. The Interaction Menu will either be "M" on the keyboard for PC, the touchpad for PS5, or the "View" button on the Xbox.
Head to "Motorcycle Club", which should be located at the top of your Interaction Menu, if not just scroll until you locate it.
Once in the Motorcycle Club option hit "Start MC."
To recap, you'll need to purchase a Clubhouse and a Motorcycle before attempting to become an MC President. Next, you'll need to head to the Interaction Menu, then head to the Motorcycle Club option, and hit enter on Start MC. And you're done!