For gamers, Discord is the most popular communication app where you can build communities for free. However, the rise of spam bots has been taking a toll on the user base.
It's hard nowadays to identify what messages are legit and the common ones that we've been getting are related to crypto and NFTs. There are even some bots that are promoting "price pumps" if you're following the financial trading space.
To avoid falling victim to these possible scams, we'll give you the best tips that you can do so that you don't get caught with these enticing offers from these spam bots.
Here are some tips on how to remove spam bots in Discord and hopefully you get to lurk in peace.
1. Check For Mutual Servers In Common
Most bots that are messaging your profile will most likely come from the large communities that you are a part of. Usually, servers with plenty of members are susceptible to these trolls.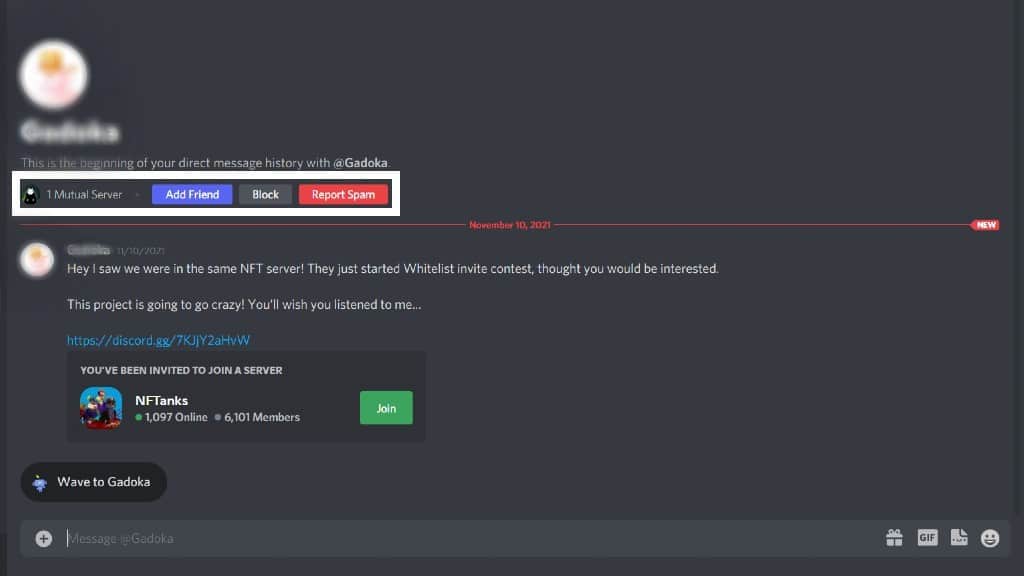 To stop the bot or user from sending you spam messages, you can Block or Report Spam as shown in the photo.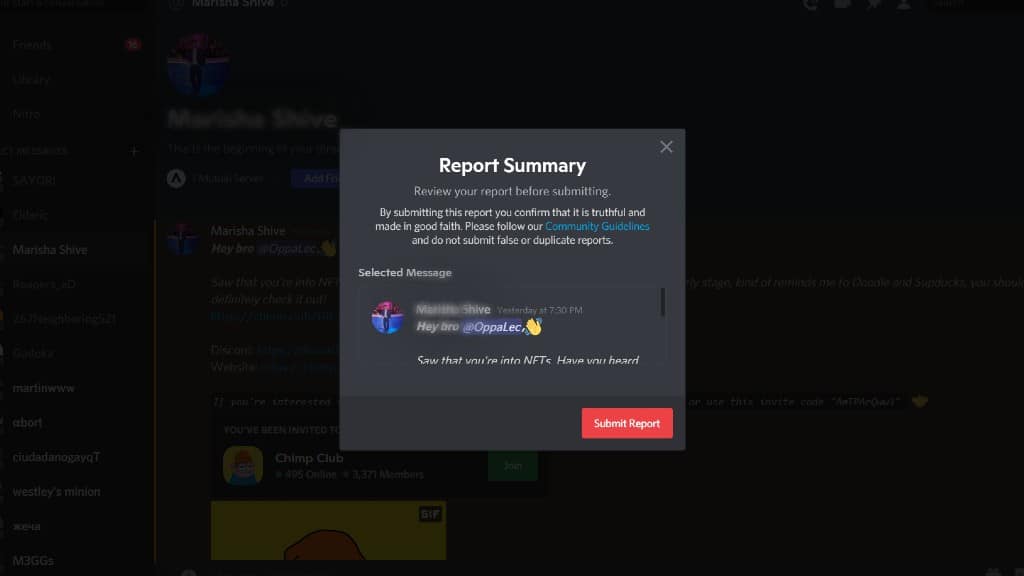 Sometimes we can get attracted to the offers that a random user gives to us and we can't help get curious about what they have inside. Don't click any suspicious links.
But if you do see a legitimate Discord server and you are curious to know what's inside that server, do a quick Google search first. If you see that gaming or NFT project appears on the first page of the search results, there's a chance that it might be legit. So do your due diligence before hopping into another server or project.
2. Set Your Server Privacy Settings
If by any chance you don't want to leave your server but want those spam bots to stop messaging you, then tweaking the privacy settings of that specific server is the way to go.
This is a very helpful tip for lurkers who just want to read off announcements and don't want to interact with the community. We get it, it can be socially draining even if we do online interaction.
Let's go back to the server that I mentioned in the first post, Chumbi Valley. Say I just want to peacefully read what's going on with this NFT project and not let strangers bother me by sending me DMs to join other servers.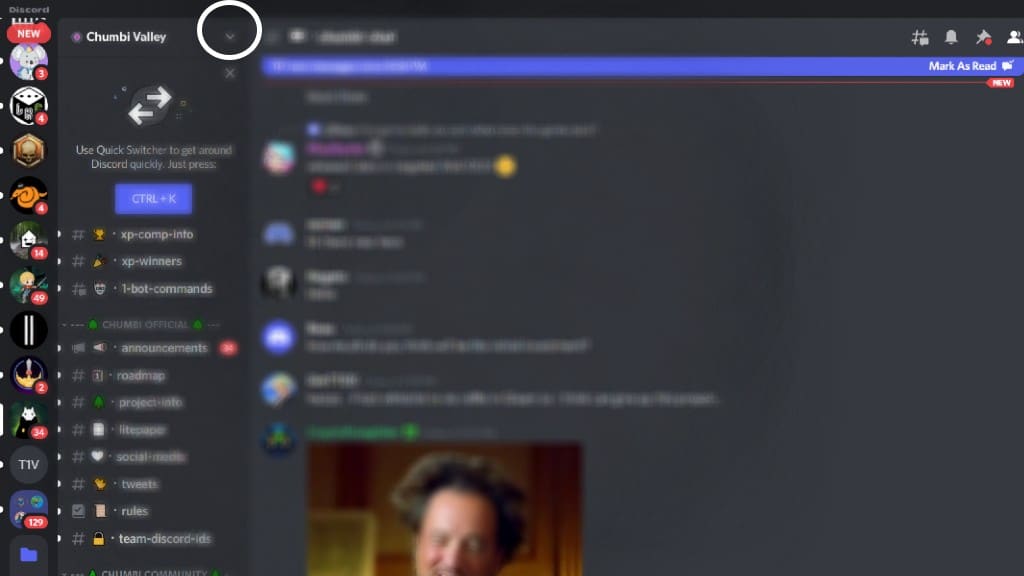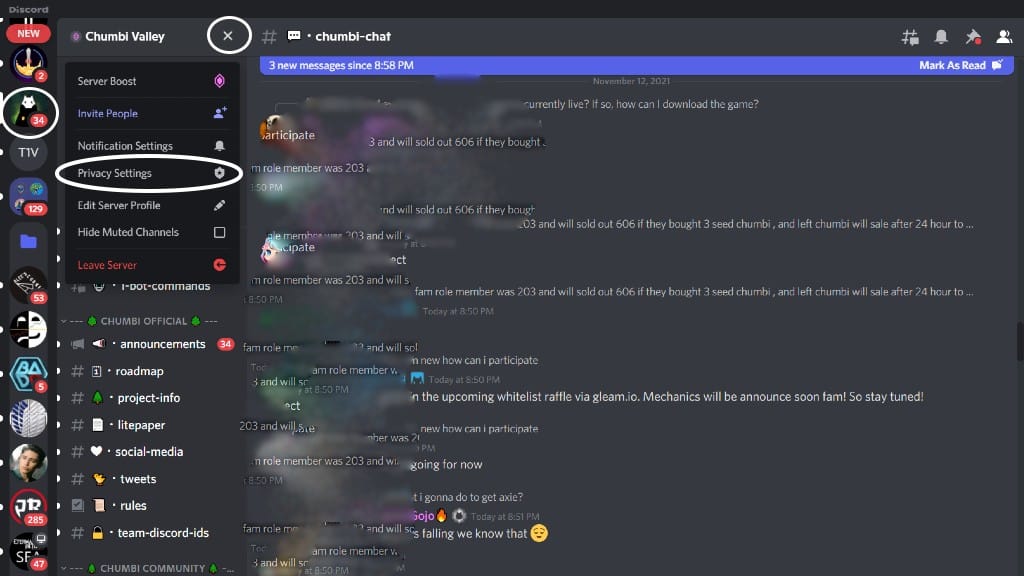 Click on the arrow beside the named server and select Privacy Settings. A pop-up will appear with the option to allow direct messages from server members.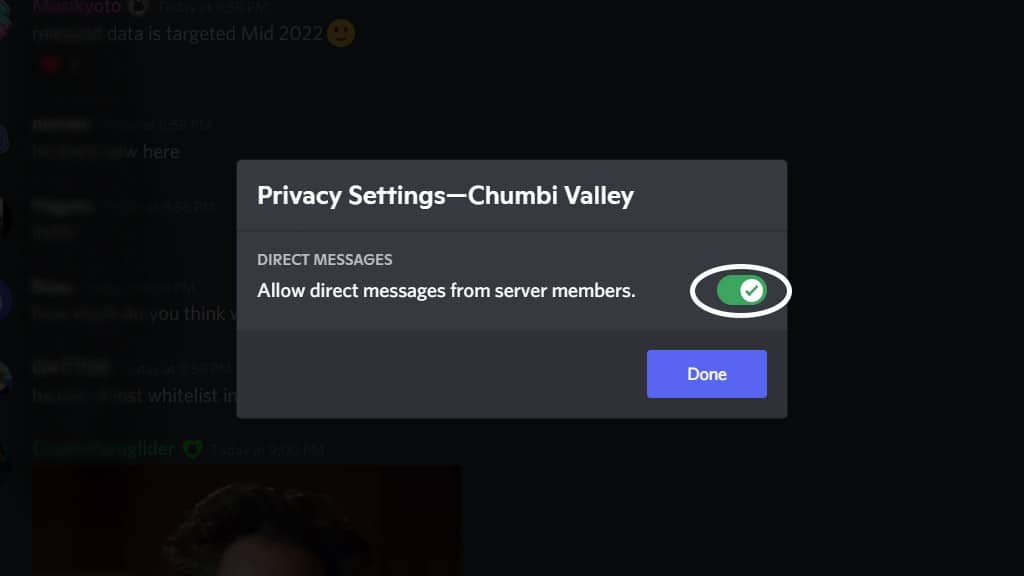 Disable this option and you're good to go! But what if a random profile or spam bot still managed to DM you without any mutual servers in common? Then we go to the next step!
3. Go Straight To Privacy & Safety Settings
If you did all of the previous steps above and you still get spam messages from random profiles, go directly to your User Settings to tweak your Privacy & Safety.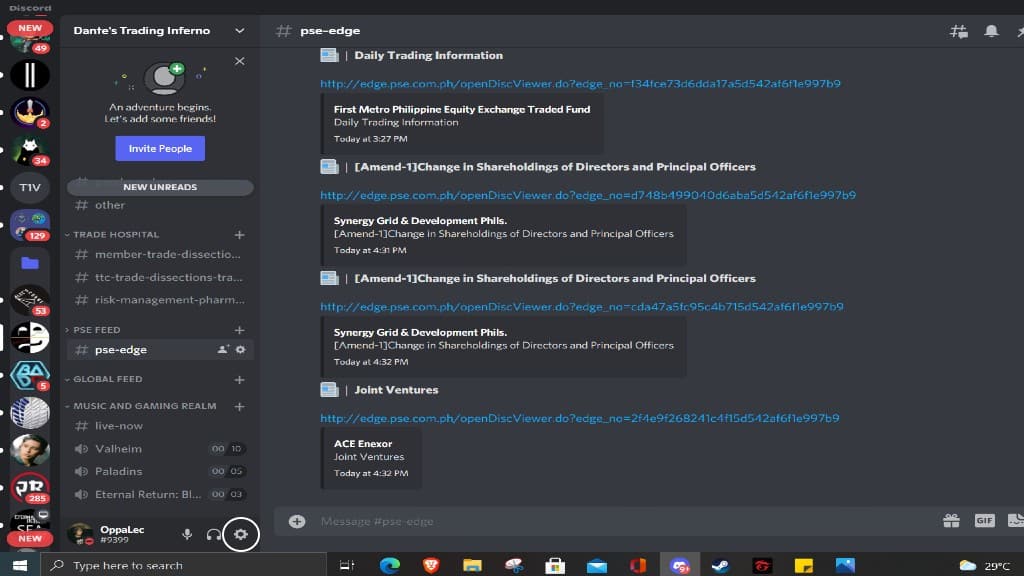 Go to the "Who Can Add You As A Friend" section and turn off everything if you want complete privacy over your profile. This should stop random profiles and spam bots from messaging you and adding you as a friend.
You can also find "Allow direct messaging from server members" in the Server Privacy Defaults so whenever you join a new server, strangers won't be able to message you directly even if you're a member of that specific server.
You also have the option to apply it to every joined server once you disable direct messaging from server members.
We did a test by creating another Discord account via the mobile app and searching for my personal account with "Who Can Add Me As A Friend" options completely disabled. The app will not allow you to add me as a friend. So you also get rid of random DMs in the process.
We hope this guide on how to remove spam bots in Discord helps. Share this guide with your friends who are tired of getting these random messages from strangers and leave a comment if you've discovered other ways to go around this problem.
Check out our best Discord music bots to spice up your server and also our best PFPs that you can use for your profile picture to give your online persona some flair.