Saving is a crucial part of any video game. This is especially true in story-driven games that feature a massive open world like Sonic Frontiers. While the game has a great auto-save feature, it can be a bit hard to trust it to work if you have lost your save data more than once before.
That is why this guide will show you how to save your game in Sonic Frontiers and where your save file is located. Knowing where to find your save file is important as it allows you to create a backup just in case. With that said, let's dive right in and get started!
Sonic Frontiers: How to Save Your Game
When you are done exploring the massive world of Sonic Frontiers or you just completed an insane puzzle, you might want to save your game. Luckily, it is extremely easy and simple to save your game in Sonic Frontiers.
To save your game, you need to
Go to the Pause Menu by pressing the relevant button.
From that menu, select the Save Data tab.
In that tab, you must choose the save data option.
Choose a slot where you want to save and press it.
If done correctly, you should see a "Saving" text and icon on the bottom right side of your screen. Once that is gone, you can safely exit the game if you are done playing for the day. There are three total save slots and one auto-save slot. So, keep that in mind before using the next slot for saving.
Sonic Frontiers PC Save Game Location
Knowing where your save files are is quite important if you are planning to mod the game or want to have a backup just in case. Luckily, finding the file is quite easy if you have it on Steam. All you need to do is:
Open "This PC".
Go to the C-Drive.
Open the "Users" folder.
Open your Username's folder

For example, the name of my folder is PC.

Go to "AppData".

If you cannot see it, enable Hidden Items.

Now, go to Roaming.
Open SEGA>SonicFrontiers>steam.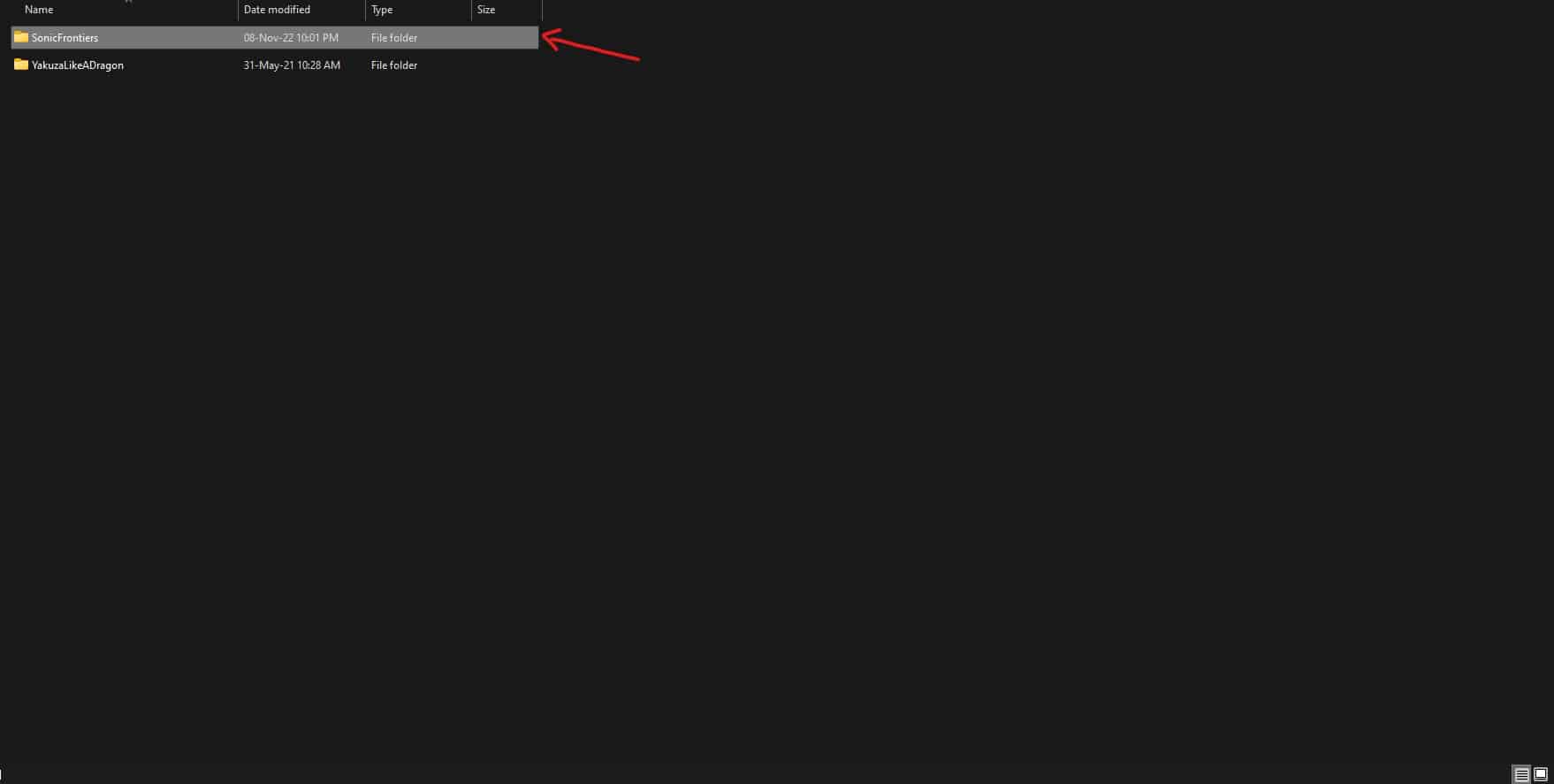 This is where your save file is located.
<YOUR_DRIVE>\Users\%UserName%\AppData\Roaming\SEGA\SonicFrontiers\steam
Conclusion
There you have it, that's everything you need to know about how to save your game in Sonic Frontiers. This is the same method that you need to do on all platforms to save your game. Plus, when you save the game, it shows a timer of how long you have played so far which is a nice detail.
Did this guide help you save your game and find your save file as well? We would love to know if you have any questions or want us to cover any other guide in the comments below!