Having hundreds of cars in your inventory in Forza Horizon 5 is great and all but you might end up collecting a few duplicates or…worse, run out of cash. Whatever the reason may be, you might be wondering how to sell a car in Forza Horizon 5.
The process is quite simple and can be done in a few minutes. We will teach you how the Auction House works, and how to sell cars in Forza Horizon 5. So, let's start bidding!
Using the Auction House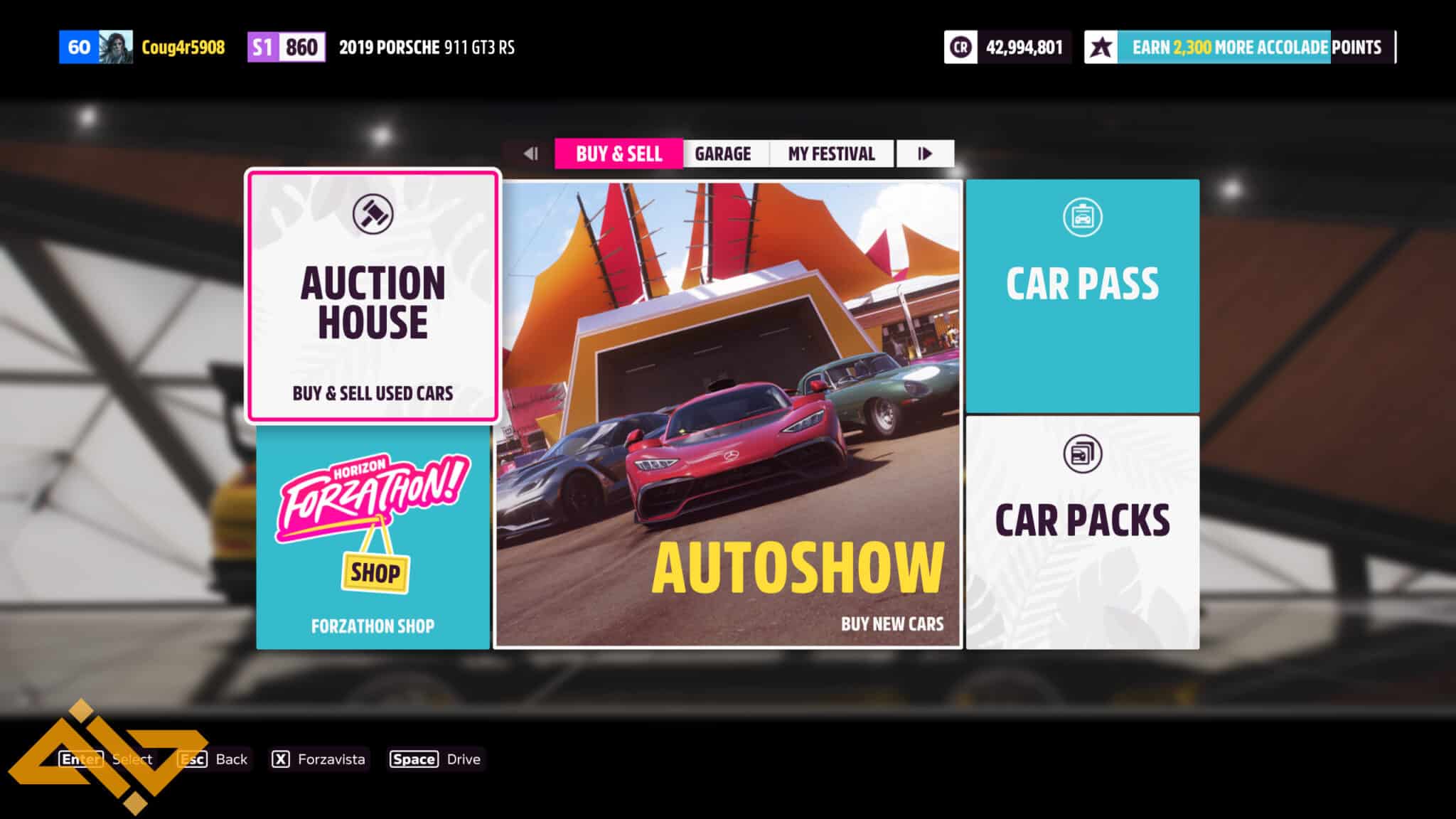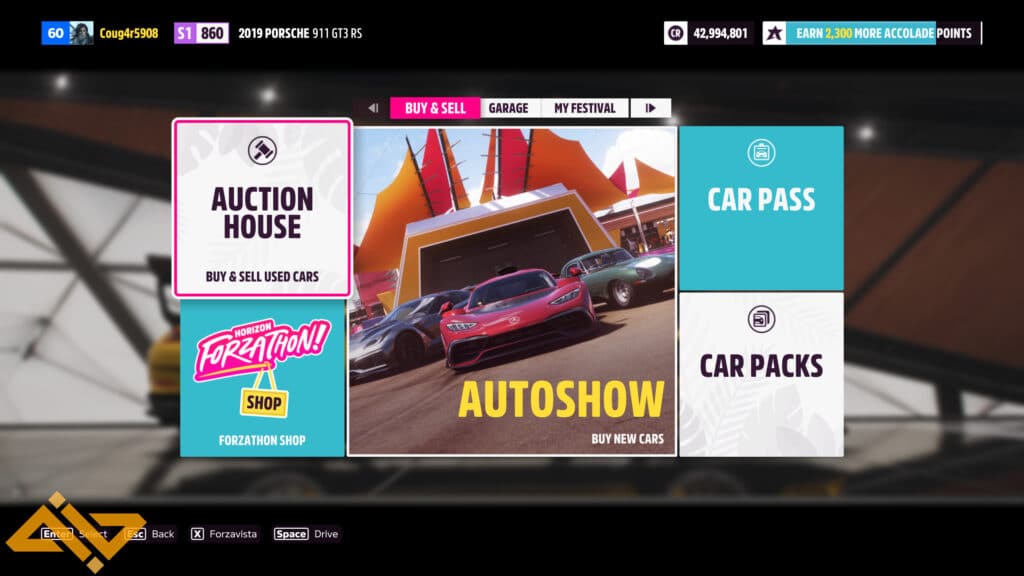 First of all, you need to be at a House or Festival Site because we need to access the Buy & Sell menu. Once you open the menu, navigate to Auction House and from there we can create an auction for whichever car we want to sell.
Create a Bid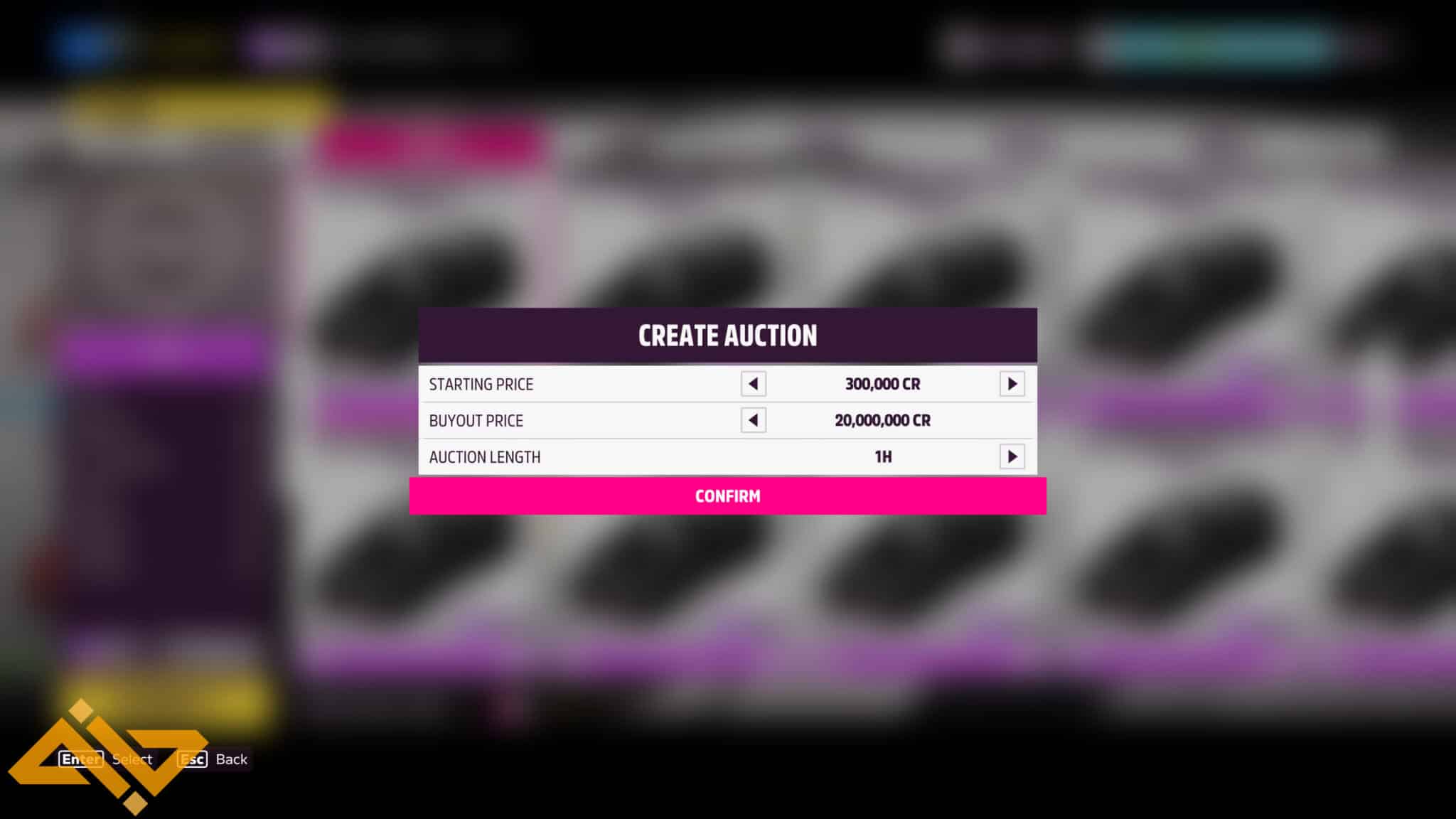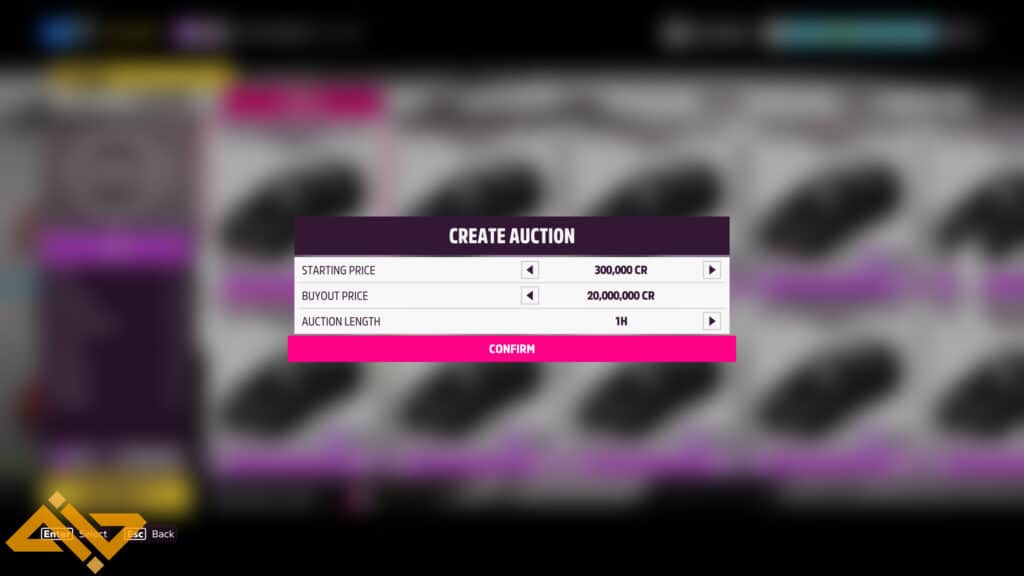 Click on Start Auction and select the car you want to sell. Once you select the car and click on the Auction Car button, the game will ask you to set a Starting Price, Buyout Price and how long do you want the bid to go on for.
Once you've selected those options, your Auction can be created by pressing the Confirm Button. The game will then warn you that you must claim any and all auction winnings within 60 days or they will be lost.
Collect Cash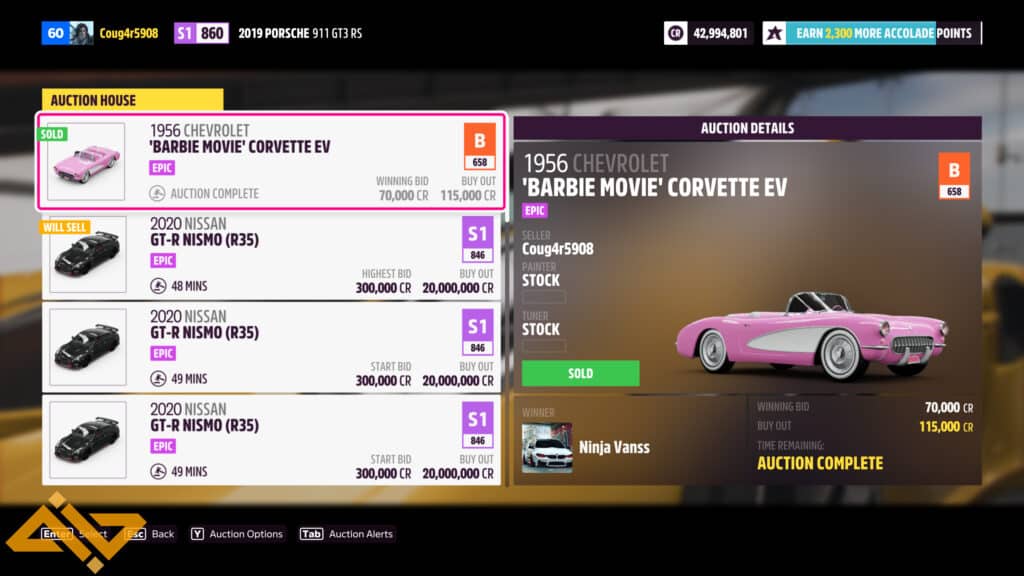 Once the timer of your Auction runs out, or if someone buys the car at the Buyout price, you will be able to collect the cash by going back to the Auction House, and navigating to the My Auctions tab.
You can click on the Collect button and that's it, that's how you sell a car and make money in Forza Horizon 5. Now you can muster up cash quickly if you are falling short a few thousand CR for your new house in FH5.
We hope that this quick little guide was helpful and taught you something new today. Check out our ranked list of some of the rarest cars in Forza Horizon 5 if that's something you are interested in.