Sticky Business is becoming one of the most loved games on Steam and it's been receiving Overwhelmingly Positive reviews. Before you hop onto the cozy store sim bandwagon, you should know that one of the best features of Sticky Business is Twitch integration where you can allow your viewers to interact with your game. This guide will teach you how to properly connect your Twitch channel to Sticky Business as well as show your viewers how to interact with your small sticker shop.
How to Set up Twitch Integration
Follow the steps below to set up the integration:
In the main menu of Sticky Business, go to Settings and click on the Streamer settings button.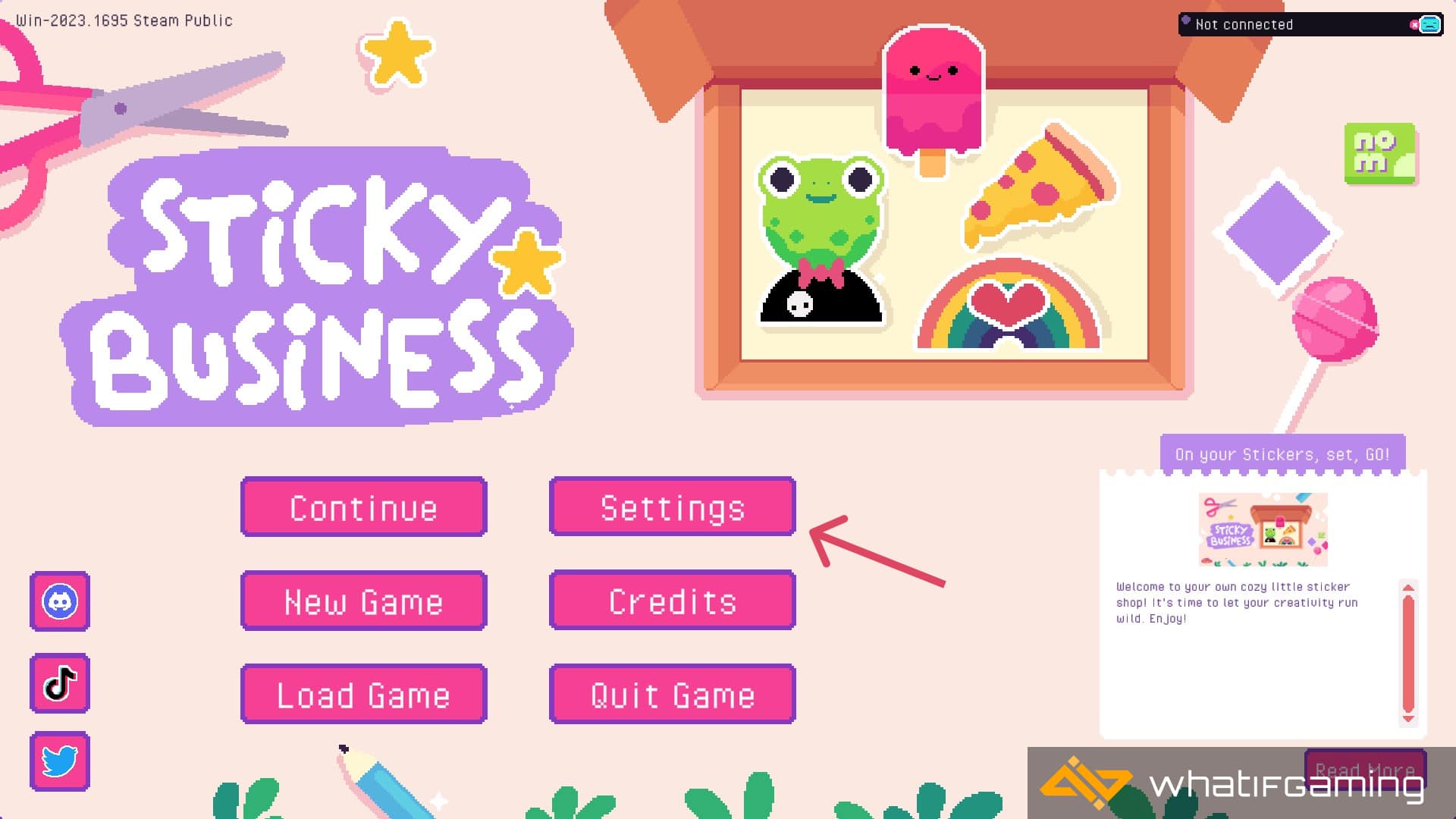 Once inside the Streamer settings, you'll be asked to enter your Twitch channel name. After entering your channel name, click on Authenticate.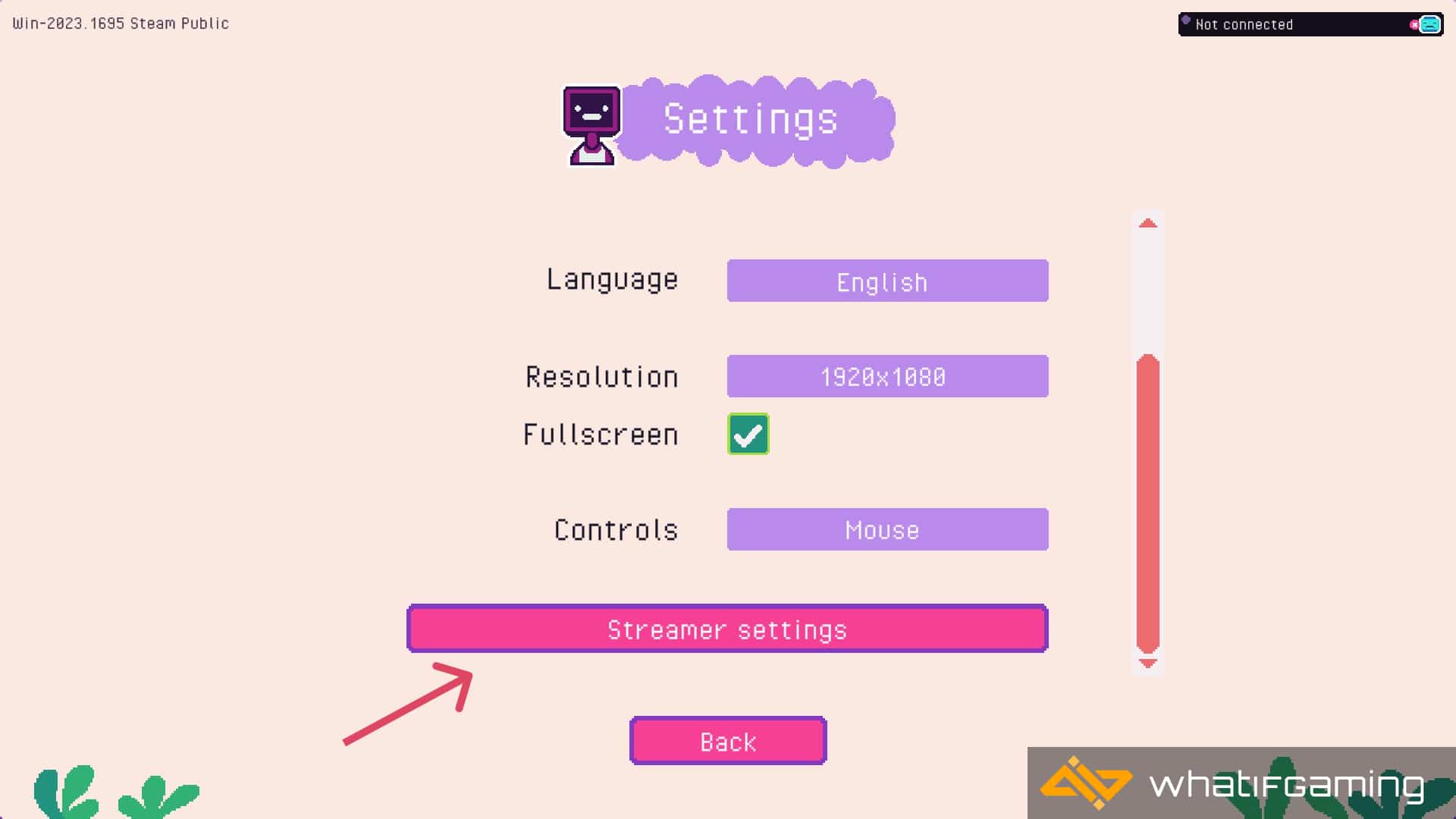 A browser window will pop out telling you to authorize Sticky Business to connect your Twitch account. After that, the game will automatically fill out the authentication key field.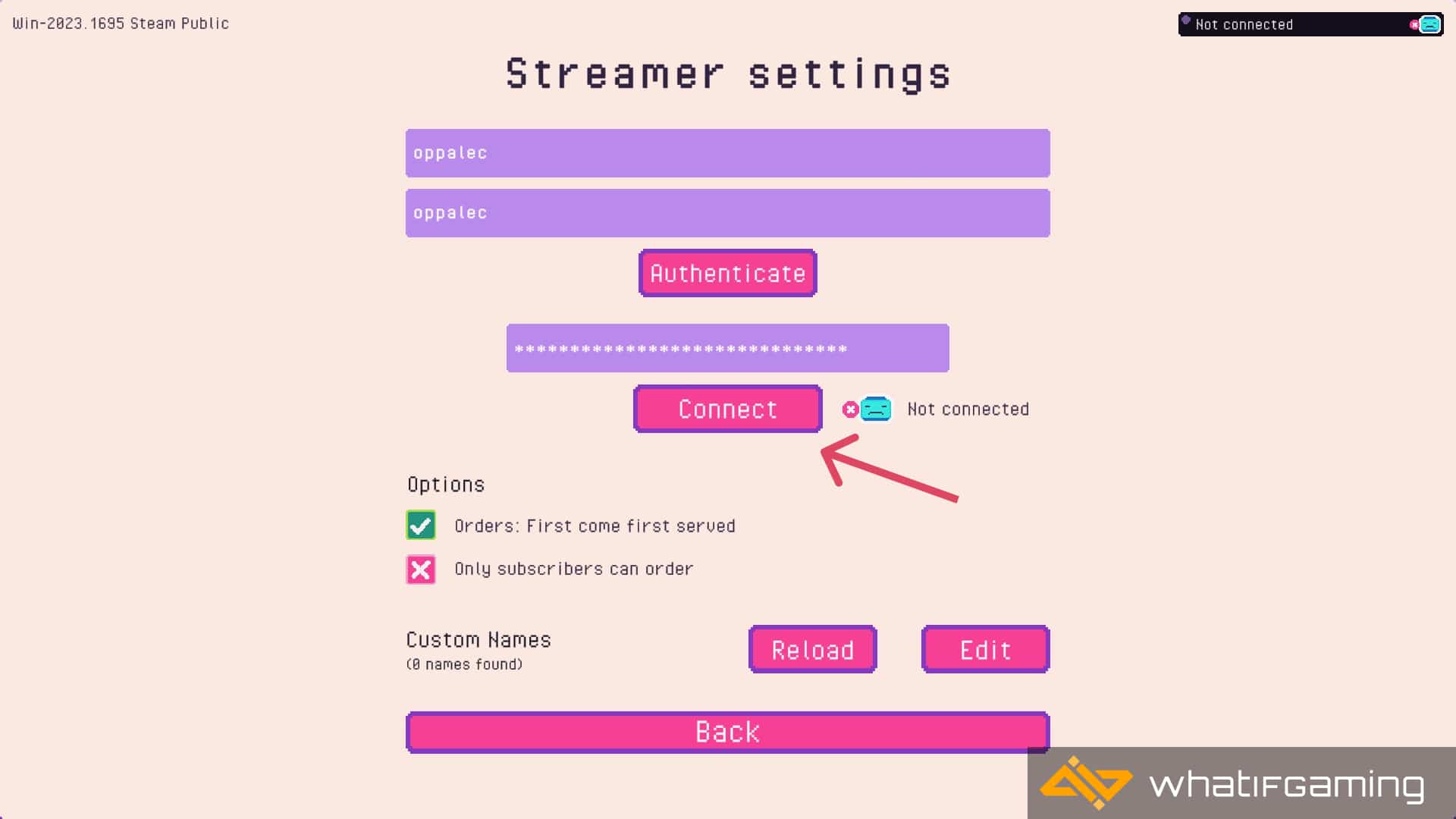 If the game wasn't able to fill that portion, you can check your browser window and then copy and paste the key that was provided by Spellgarden Games.
Once you click Connect and Sticky Business prompts that your connection is successful, then you should be good to go!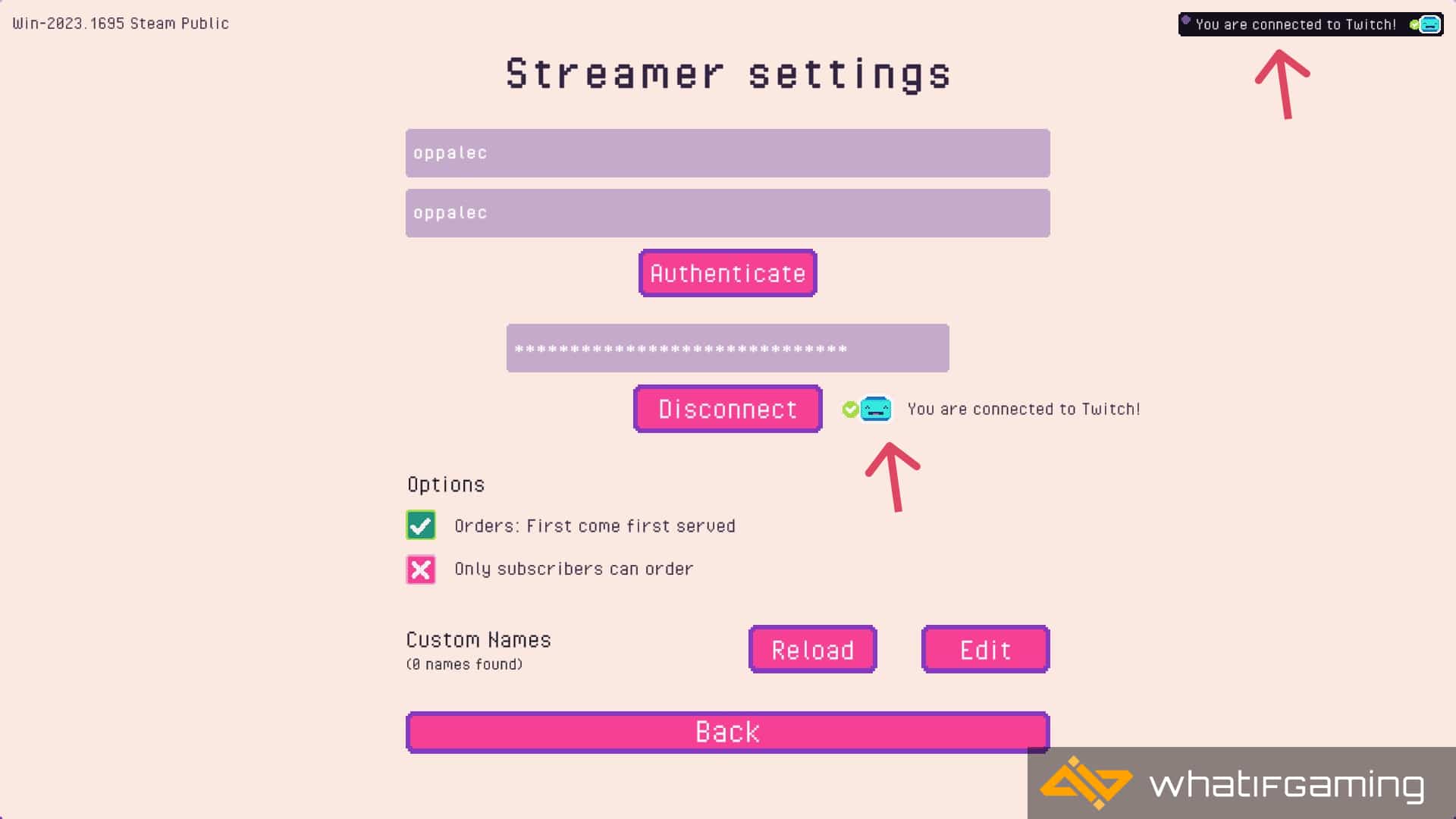 What can Twitch offer in your Sticky Business experience?
If you're an active streamer on the Twitch platform, you can use Sticky Business to let your viewers participate as "paying customers" and Sticky Business limits the number of viewers who can participate per day in-game.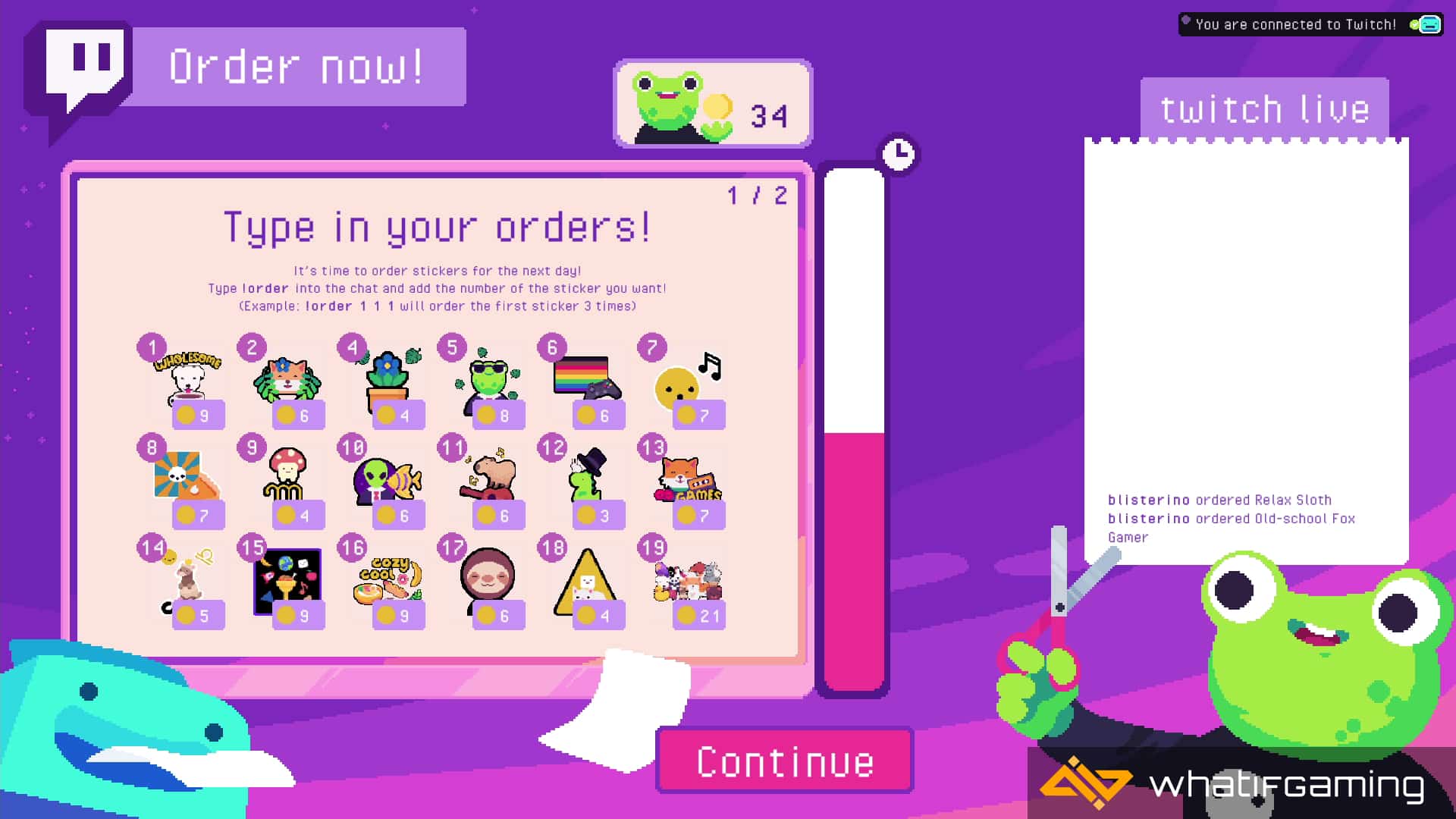 So on a typical business day, around 1 to 4 viewers can order stickers from you. They can browse your shop and they can enter their orders by entering this command in the Twitch chat:
!order <sticker #> <sticker #> <sticker #>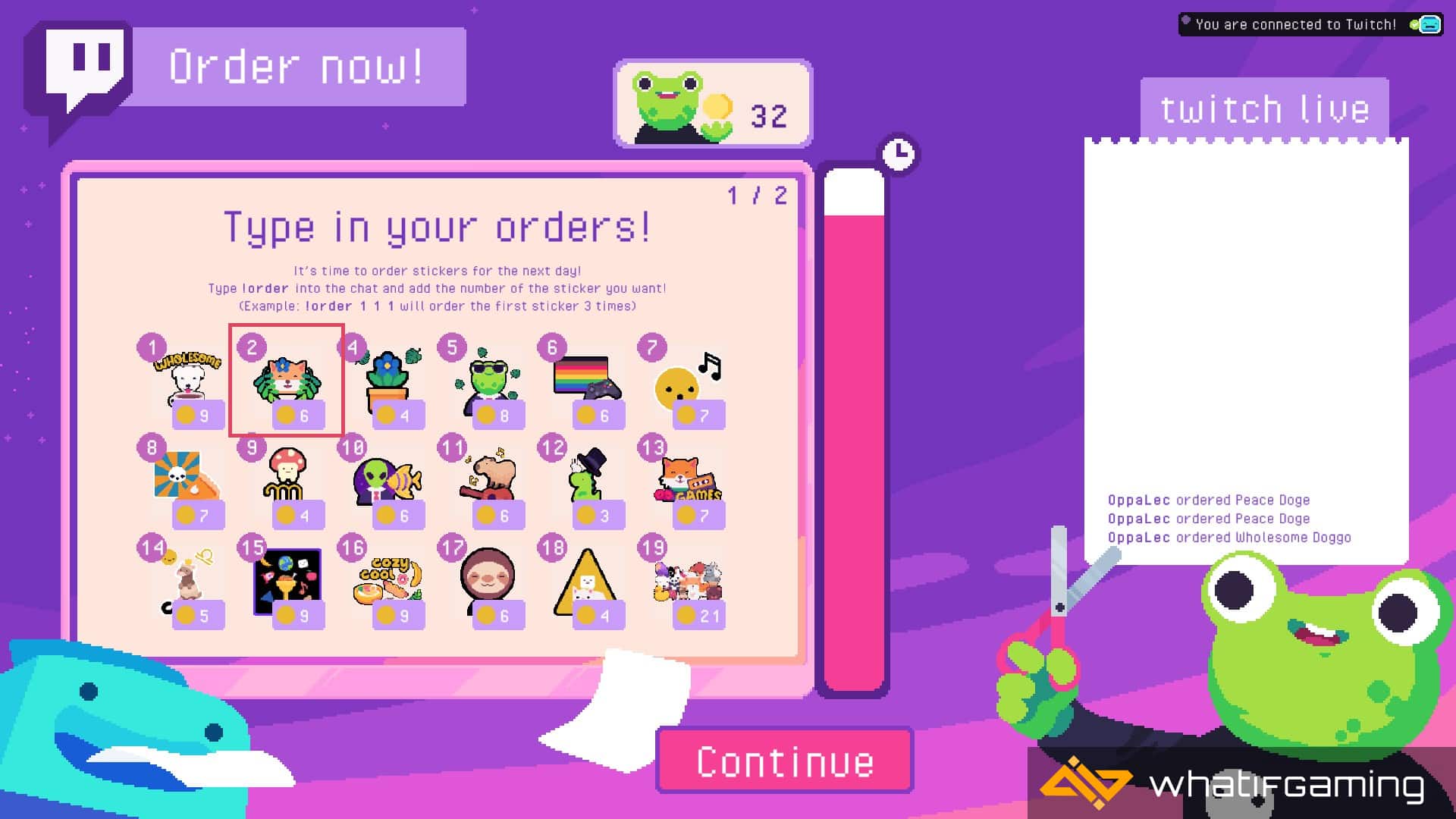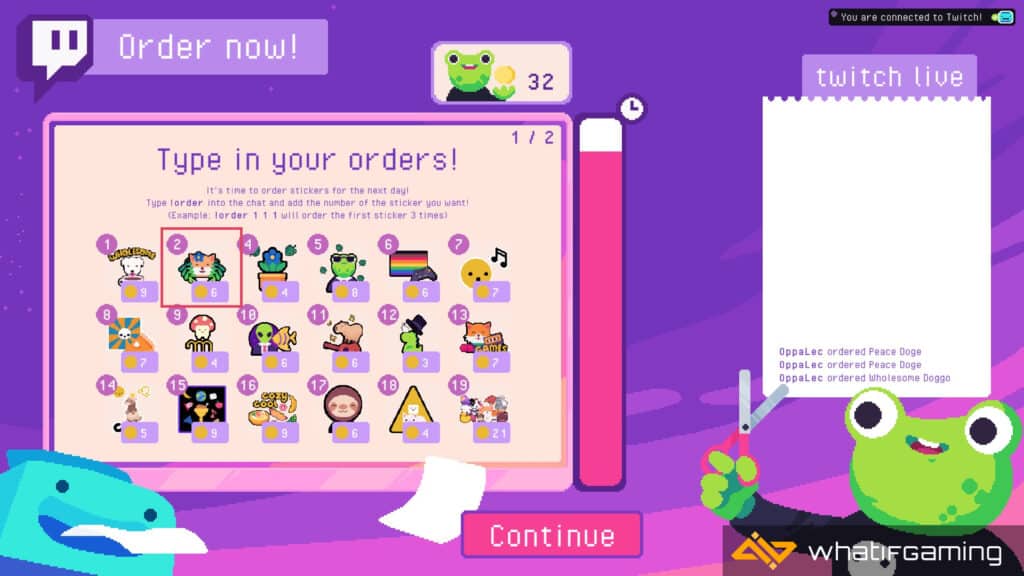 For example, your viewers want to order three Shiba Inu stickers that are assigned to number 2. They need to input 2 thrice, so the command will look like this:
!order 2 2 2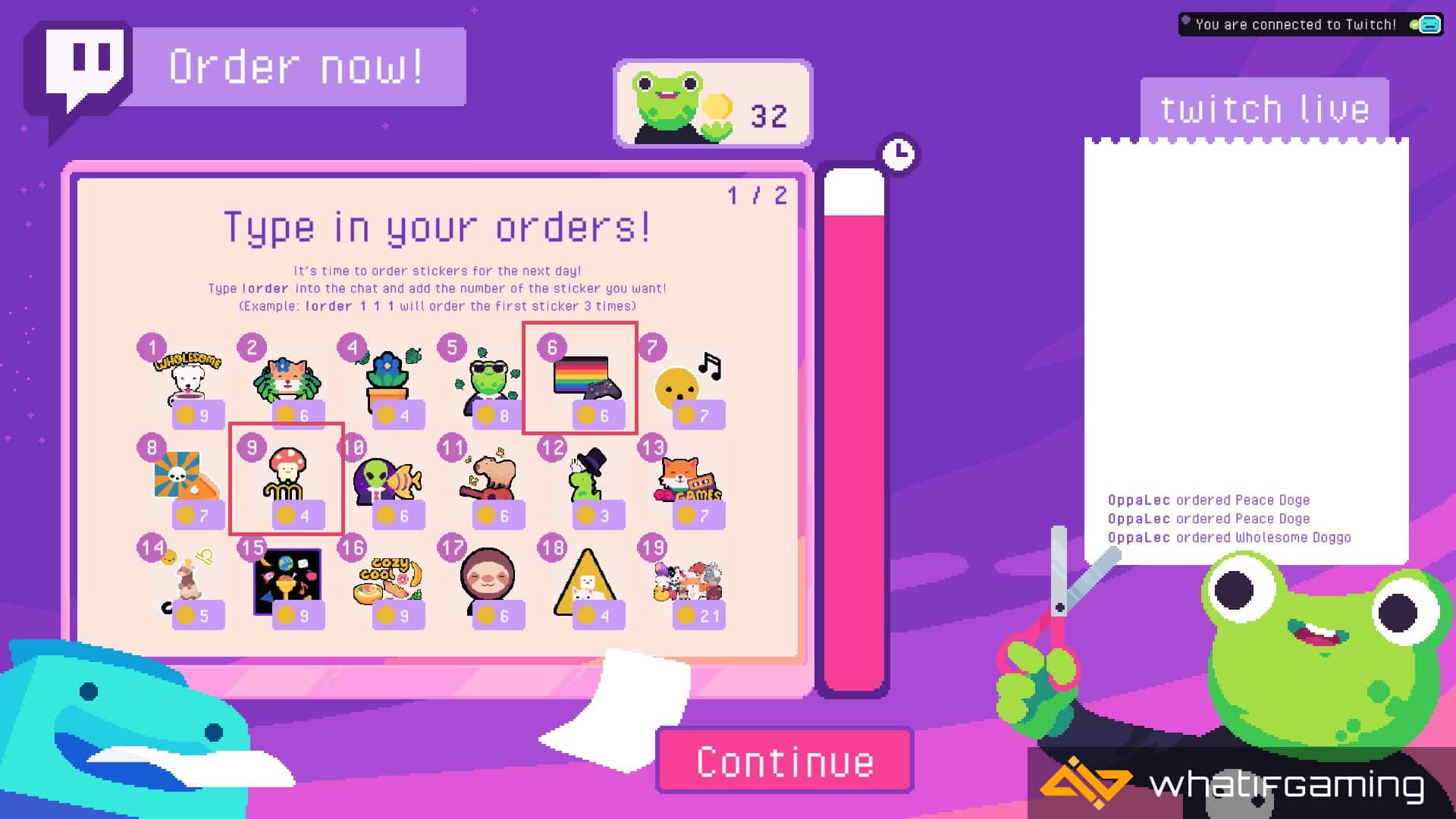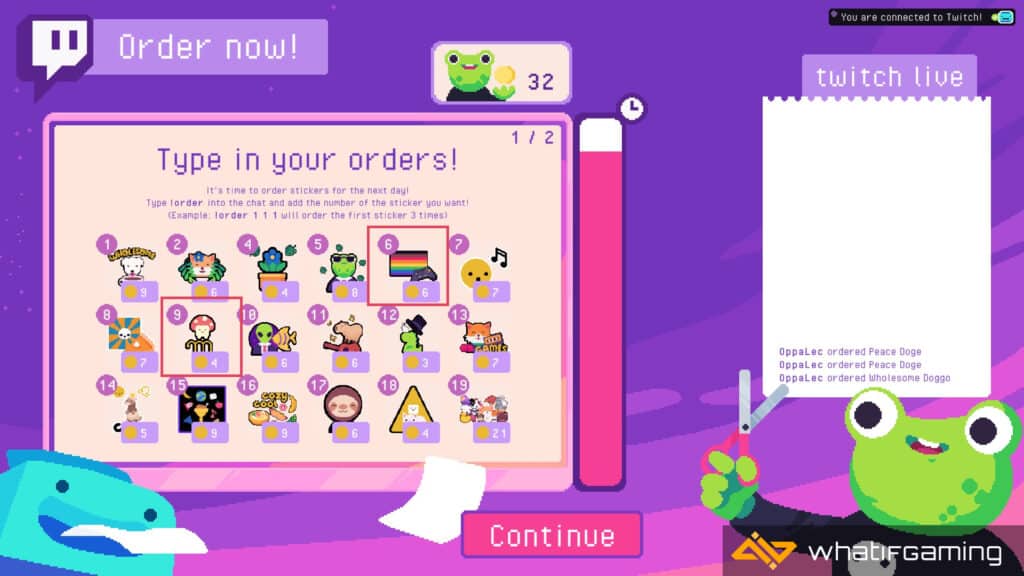 Your viewers can also buy different sticker designs. For example, in the above image, your viewer (or customer) wants to buy pride-themed gaming stickers assigned to number 6 and some cute mushroom stickers assigned to number 9. If your viewer wants to order two gaming stickers and three mushroom stickers, they need to enter the command like this:
!order 6 6 9 9 9
We did a recent stress test on the game where one of my viewers tried entering the same sticker number over 10 times but the game restricted it up to four identical stickers at max. This measure is probably added to the devs so you can't "cheat" your way to earning money.
We hope this guide was helpful and you were able to set up Twitch integration in Sticky Business. Leave us a comment if this guide helped you and happy gaming!