The Oculus Quest 2 – now known as the Meta Quest 2 – is an amazing VR headset that has a lot of potential. If you want to install content that isn't available on the official Oculus Quest store, you need to know how to sideload. That is why this guide will show you how to sideload apps and games to Meta Quest 2.
If you are new to the Quest, worry not because this is an easy and simple process. We will show you every step that you need to do in detail so that you do not have any issues. With that said, let's dive right in and check out how to sideload apps and games to Meta Quest 2.
What is Sideloading?
There are tons of apps and games like Half Life Alyx and Phasmophobia that work great in VR. However, you cannot get them in the official store. So, that is where sideloading comes in handy.
Sideloading refers to the process of installing applications or games to your Quest 2 that aren't typically available on the Oculus store. This entire process might sound scary and illegal, but people actually do it all the time. For example, if you use an unverified program from a random site on your mobile or PC, you are actually sideloading.
So, it isn't nearly as scary when you realize that you have been sideloading almost every day without any worries. However, with that said, though, I would still suggest that you proceed with caution.
Getting Ready
Before we talk about anything else, let's take a look at what you need to get ready for sideloading. The process is quite simple and can be done quickly. However, if you are a new user, it can be a bit overwhelming. However, we will show you everything that you need to do down below.
Get SideQuest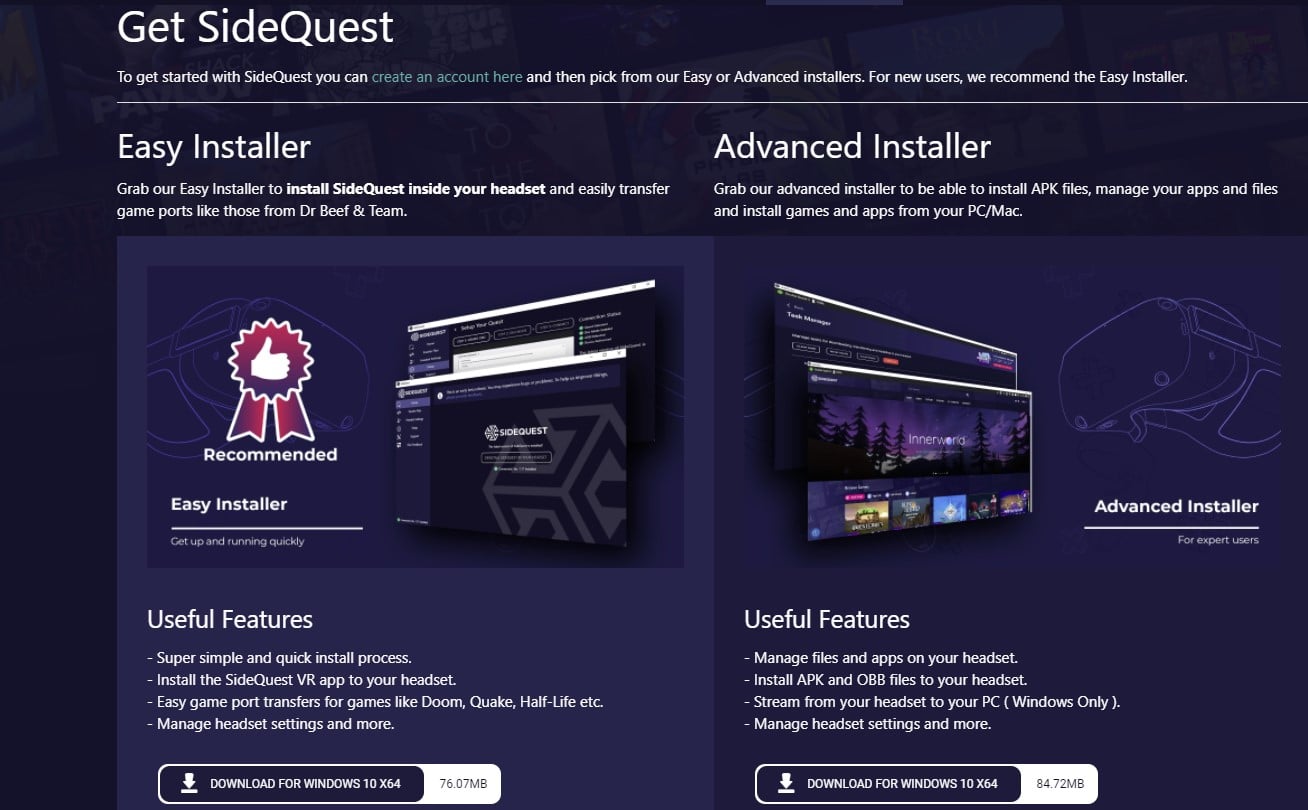 This is the most important step to sideload apps or games to your Quest. You need to download and install SideQuest on your PC. The website gives you two options; Easy or Advanced installer. If you are a new user and do not want to risk it, go with the easy installer. It allows you to install SideQuest directly on your Meta Quest 2 headset.
Connect Your Quest to Your PC
Now that you have SideQuest on your PC, you can connect your Quest 2 with it. Use a USB cable to connect Meta Quest 2 to your PC. You need to either use the USB C port or use the USB C to A cord, depending on what port your PC has.
Once you have done that, your Quest will be connected to your PC, and you can proceed.
Register as a Developer Registering as a developer is extremely easy and anyone can do it without any issues. You need to go to the Oculus website and log in. If you do not have an existing account, create one and continue with the on-screen instructions. Enter a new organization name and tick the 'I understand' box to agree to the Oculus Terms of Service.
Enable Developer Mode
Now that you have registered as a dev, you need to actually enable the developer mode on your Quest to proceed. All you need to do is:
1. Tap 'Settings' in the bottom right
2. Locate your Quest headset in the Settings tab, and make sure it reads 'Connected.
3. Tap on the arrow button next to your device to reveal more options.
4. Tap the 'More Settings' button
5. Tap on 'Developer Mode'
6. Turn the switch to On instead of Off.
7. Reboot your Quest.
After your Quest reboots, it will launch in developer mode, and you should be good to go!
Installing SideQuest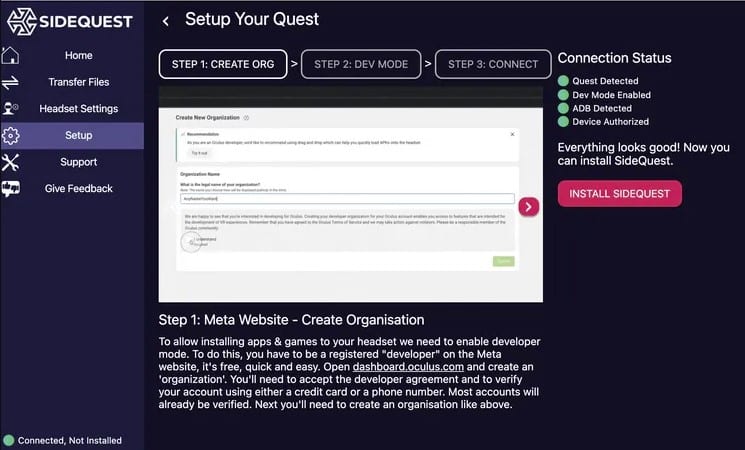 Regardless of which installer you choose, download the version and follow the on-screen instructions. The process is quite simple since it tells you what to do. You can also install SideQuest directly to your Meta Quest 2 to make things easier.
To do that, you need to link a SideQuest account to use the headset version of the app. That can be done by going to their website and following the instructions. After you have done that, you can either use SideQuest on your PC directly from your Meta Quest 2.
How to Use Sidequest with Meta Quest 2
After installing SideQuest, you can find it in the 'Unknown Sources' tab of your Quest App Library. To open the app library, look for the Quest App Library in the upper right corner. When you open the Unknown Sources, you will be able to access SideQuest.
To download apps or games to your Quest, you need to link it with SideQuest (mentioned above) and open the SideQuest app. You can either get the apps from Oculus' App Lab and Itch.io or from the SideQuest store itself.
When SideQuest is open in your Meta Quest 2, you will see tons of options that you can download. You can also search for a particular application if you want. Once you choose an app that you want to download, press it and install it like any other normal application.
Launching Sideloaded Apps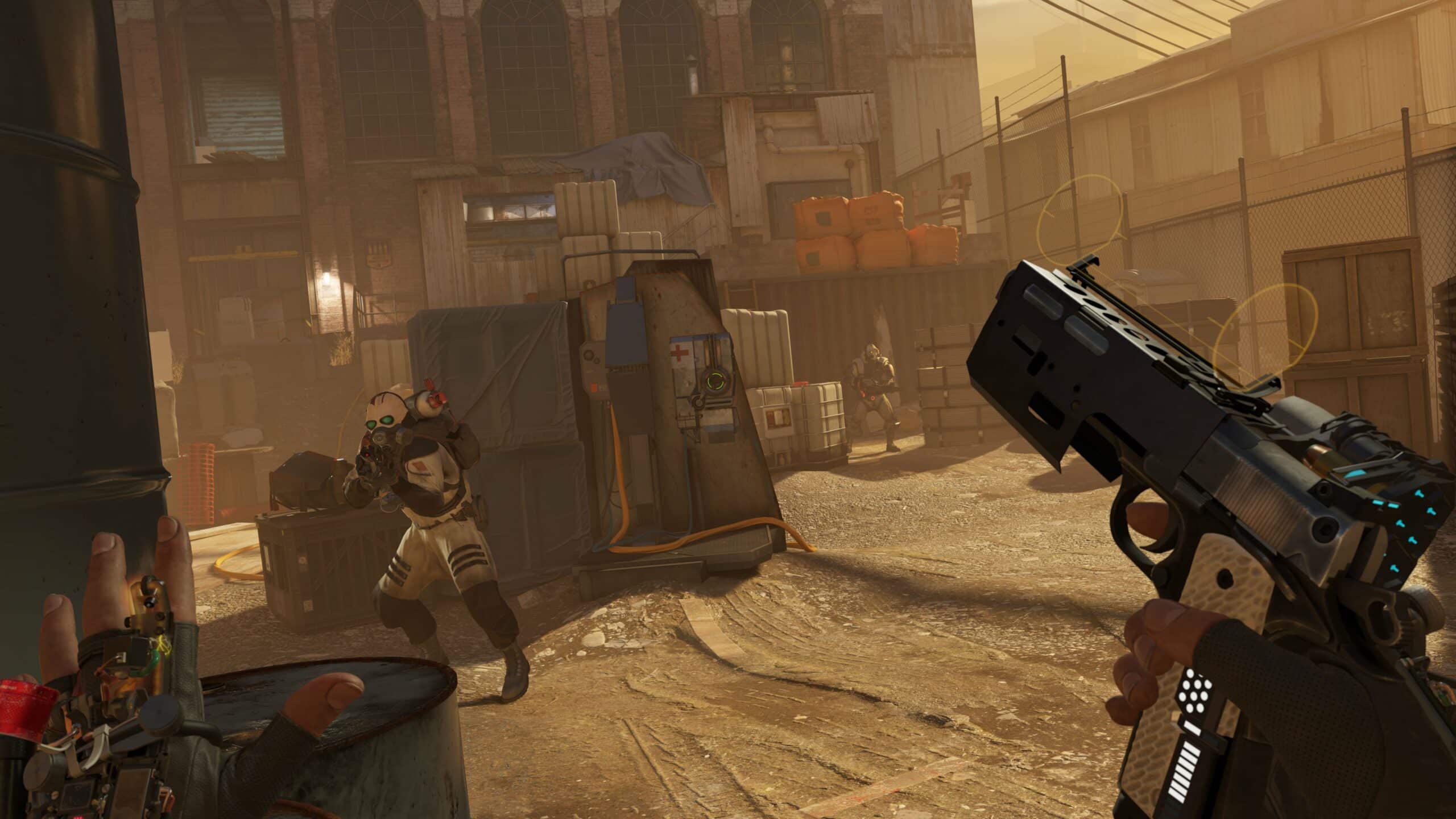 The apps that you download with SideQuest will be available in the Quest App Library alongside Oculus Store apps. They are there on the main page, so you shouldn't have any issues spotting them. If you downloaded something that isn't found on the main page, it might be under the 'Unknown Sources' tab.
You can find anything you download in that tab. So, go ahead and go there to launch the games you want to play. That's all there is to it!
Conclusion
That's everything you need to know about how to sideload apps and games to your Meta Quest 2. The entire process is quite easy and simple, even if you are a new user. So, now you can easily get whatever app or game you want, even if it is not available on the official Quest store.
Which app or game will you sideload first? Do you have any questions or are stuck at any step? Let us know your thoughts in the comments below!