Do you want to experience new Valorant updates before they even get released on live servers? Here's how you can sign-up for Valorant PBE.
Nothing is more exciting than learning about new updates from leaks or official patch notes. Anyone who consistently follows and plays a game wants nothing more than constant updates and new content to play with. The Valorant community is no different. Everyone gets excited when Riot brings new updates to the game.
What would you do if I told you that you could try out new updates before they are released on public servers? All you have to do is gain access to the Valorant PBE server, and you're good to go. Here's how you can sign up for the Valorant PBE server and try out new patches before everyone else.
How to Register for the Valorant PBE Server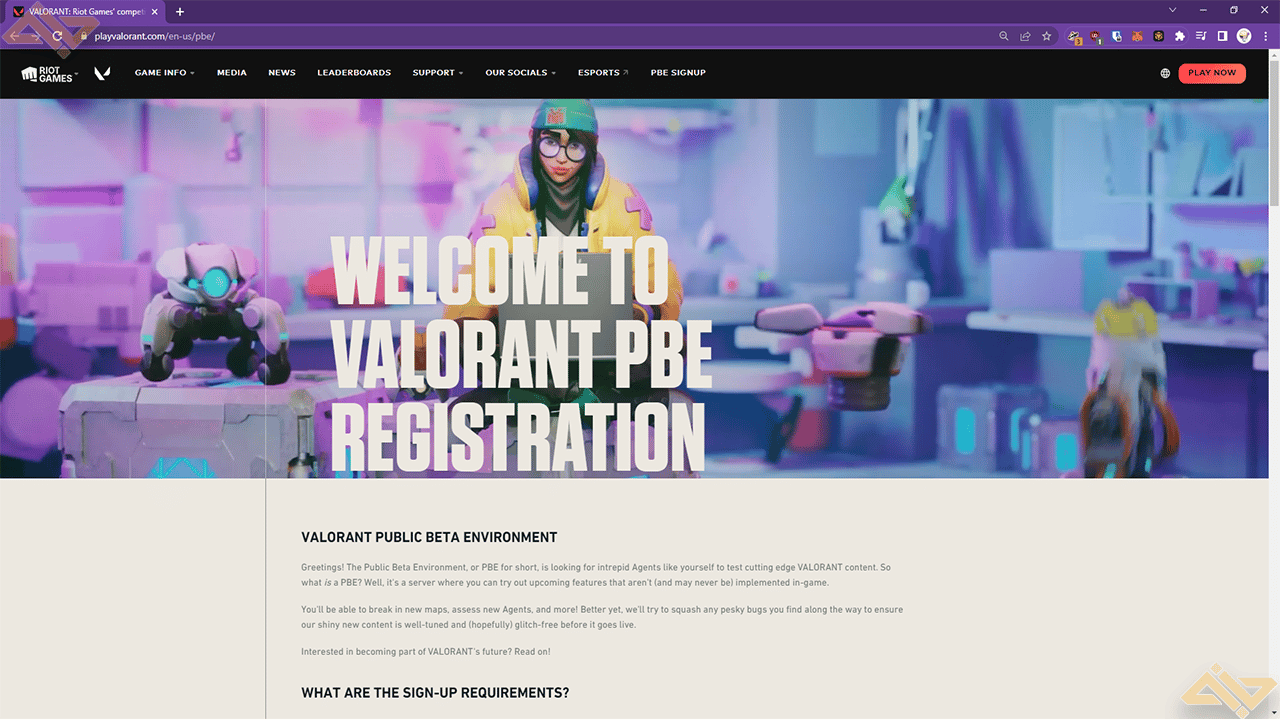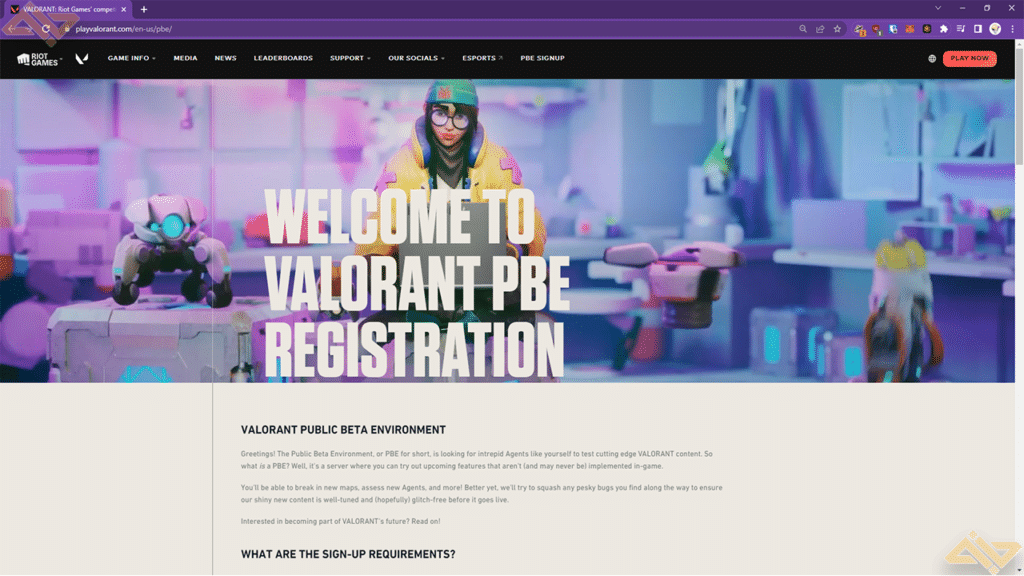 Registering for the Valorant PBE server is actually pretty easy. You simply need to apply through the link provided by Riot Games. However, there are a few requirements that you'll need to fulfill for Riot to even start to entertain your application.
Slots in the PBE server are limited, and not everyone can get them. Fitting all the requirements and submitting an application doesn't guarantee you a slot to access the PBE. So don't get your hopes up just yet, because you might be disappointed with the results.
However, Riot is actively recruiting for new PBE recruits every Valorant patch. There's definitely some hope. You just have to be lucky and patient to get some results. Your Valorant rank and skills only affect your eligibility by a small margin, so even Radiants aren't guaranteed a slot.
Other factors like hardware, how much you play Valorant, and your rank are only applicable when Riot is looking for a specific set of players. However, they don't disclose this information, so it doesn't help us that much.
Valorant PBE Server Requirements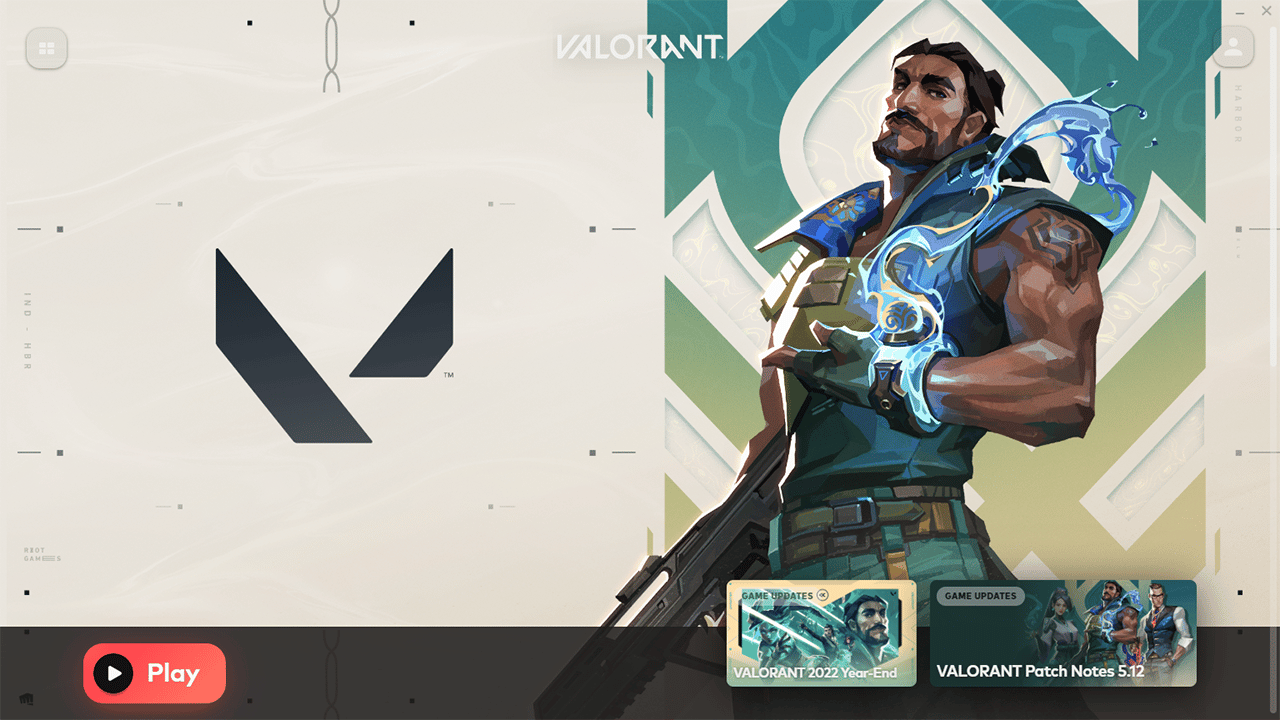 Before you can apply for the Valorant PBE, you first have to determine if you're eligible for a slot. There's no point in applying if you don't fit all the necessary requirements because Riot won't entertain your application at all.
Luckily, Riot Games only needs a couple of requirements from aspiring PBE players. The first of which is to obviously, have a live and active Valorant account. The main goal of the PBE is to have players try out any major changes and to check for bugs before a patch is released onto the main server.
There's no point in having a PBE server if no people are playing on it. That's why Riot is looking for active Valorant players to add to the pool.
Aside from being an active player, your account must not have any current bans or restrictions. You can usually get bans or restrictions for being toxic, dodging games, or creating chaos within your games.
It's very understandable why Riot wants to avoid these types of players. They the PBE server to be a safe environment for people to experiment with the current updates. They also want to receive feedback about the changes, find bugs, and see how the patch affects various things in the game. This can be hard to do with disruptive players around.
Finally, and this is going to be the roadblock for most players, is that you need to be in the North American region and consistently play from there. Yes, you've read that right. Unfortunately, the PBE server is only for players within NA.
I know that it's definitely disappointing for the players outside of NA. Hopefully, they will allow players from other regions on the PBE server soon.
Steps on How to Apply for Valorant PBE
Once you've determined that you have passed all the requirements, you're ready to sign up for the Valorant PBE server. Again, you're not going to get a guaranteed slot just because you've already submitted your application. Patience is the key here.
Here are the steps on how to apply for the Valorant PBE:
Open a browser and go to Riot's Valorant PBE registration page.
Read their short notes and reminders, then click on the red "Apply Here."
Click on the "Sign-in" button, enter your Riot Games account's credentials, and then press enter.
Once you've successfully signed in, you'll be taken to the PBE download page, where you can get the PBE server client. You are free to download it, but you won't be able to access it until you've been invited to join the PBE server.
That's all you need to do. After signing in, you're pretty much done. All you have to do now is wait until Riot (hopefully) sends you an invite via your registered email. You should also receive additional instructions on how to access the PBE via a second email.
If you do get accepted, your main Valorant account and your PBE account will be linked to each other. This means that you'll be using the same credentials to log in. All of your Valorant settings will be shared between the two. This includes all your saved Valorant crosshairs, keybinds, Agent profiles, and video settings, among others.
Since the two accounts are connected, any bans or penalties you receive on the PBE server will automatically apply to the main server. This goes the other way around as well. So make sure to be friendly and keep your behavior in check if you don't want to lose your account.
Can Players Outside of North America Sign-up?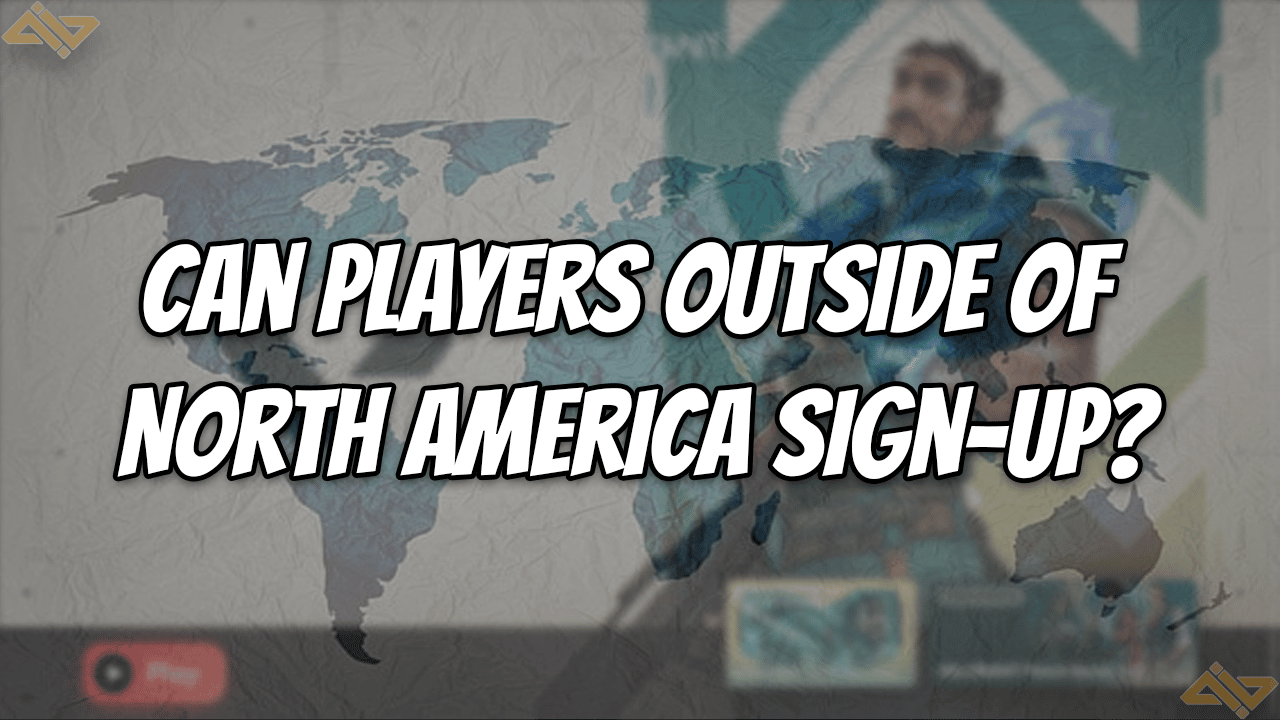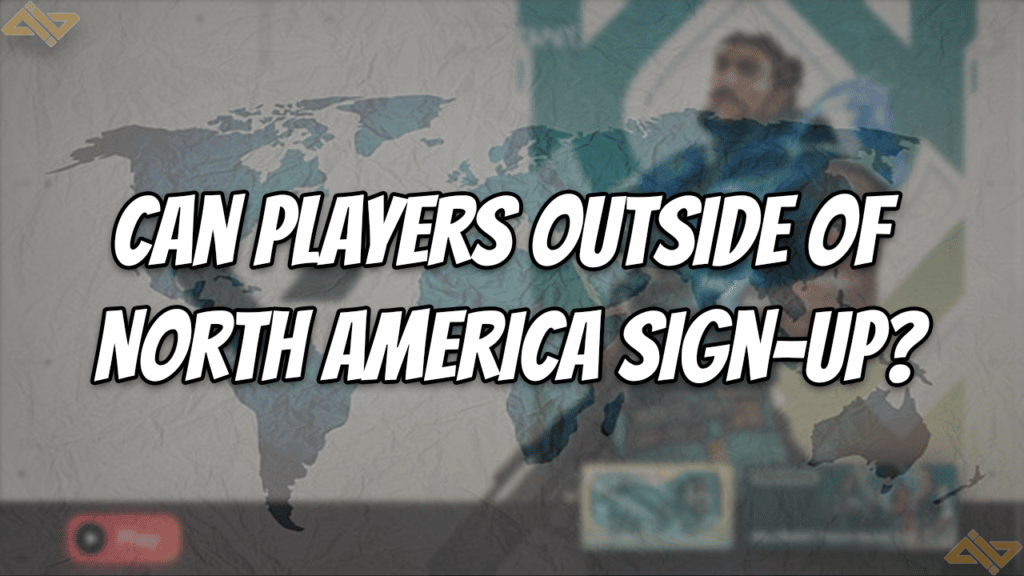 Unfortunately, players outside of NA cannot sign-up for Valorant PBE. There's no news yet on whether Riot Games plans to change this in the future, but for now, non-NA players can't directly apply.
Riot occasionally grants special permissions and sends invites to some players outside of NA. They've already allowed players from other countries and regions to play on the PBE in the past. However, this only works if you're a Valorant streamer or content creator with a relatively large following.
Even if you create Valorant content, you still can't apply directly. They'll have to reach out to you and send you an invite. So there's still no guarantee that you'll get access to the Valorant PBE, no matter how big your following is.
Another way you can bypass the NA-region requirement is by using a VPN. The community says that it can work and will allow you to send an application using the link we've included above. However, this requires you to create an NA-based account and apply to the PBE using that account.
You'll also want to consistently play using your VPN-created NA account if you want any chance of getting recruited. Remember, another requirement is having an active Valorant account. This means that you'll constantly have to deal with playing on high ping to be considered "active." You'll also have high ping if you ever get accepted on the Valorant PBE server.
It's definitely a long and grueling process if you're from outside NA. You're never going to be sure about when you'll get recruited or if you're even going to be recruited to begin with. Honestly, I recommend just waiting and hoping that Riot gives access to other regions. It's just way too much work for something completely uncertain.
Conclusion
That's how you can sign up for Valorant PBE. The Valorant PBE server is definitely a great environment where you can experiment with new changes, test patches, try out skins, and enjoy releases before anyone else. It definitely provides a great experience and is worth trying if you're from NA.