Lies of P is a pretty faithful Soulslike experience and the closest thing we'll get to Bloodborne on PC. The PC version runs fantastic on a variety of platforms, and there are plenty of options to tweak. However, it does have a slightly prolonged unskippable intro sequence, which is a bit annoying. Here is how you can skip the Lies of P intro videos on PC.
Skip the Lies of P Intro Videos
To skip the Lies of P intro videos, you need to delete all the files in the Splash folder where Lies of P is installed.
Here are the detailed steps on how you can do this.
Open Steam and navigate to your library
Right-click on Lies of P in your library
Select Manage and then Browse local files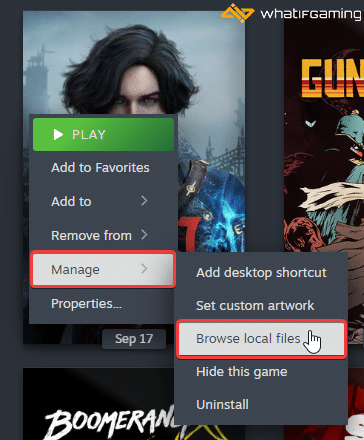 Here, navigate to the following folders (this is the same for the Xbox app version)
Lies of P\LiesofP\Content\Movies\Splash
Delete all the files in this folder
Results
You're saving quite a lot of time without the videos, and I've made a comparison below to demonstrate that. This doesn't include the initial shader compilation which would be different for everyone.
First, here is how the intro plays out by default, and you can't skip any of it. This is around 22 seconds.
Now, here is the intro without initial splash screens. It's down to just 7 seconds till you get to the menu.
We hope this guide was helpful and that you were able to skip the Lies of P intro videos on your PC. Let us know if you have any questions in the comments below.