The third week of Destiny 2: Season of the Splicer introduces players to a brand-new mission named Expunge. It is a seasonal weekly mission that drops Pinnacle Rewards.
How to Unlock Expunge in Destiny 2
First, you have to complete Override: Tangled Shore as part of the main questline in Season of the Splicer.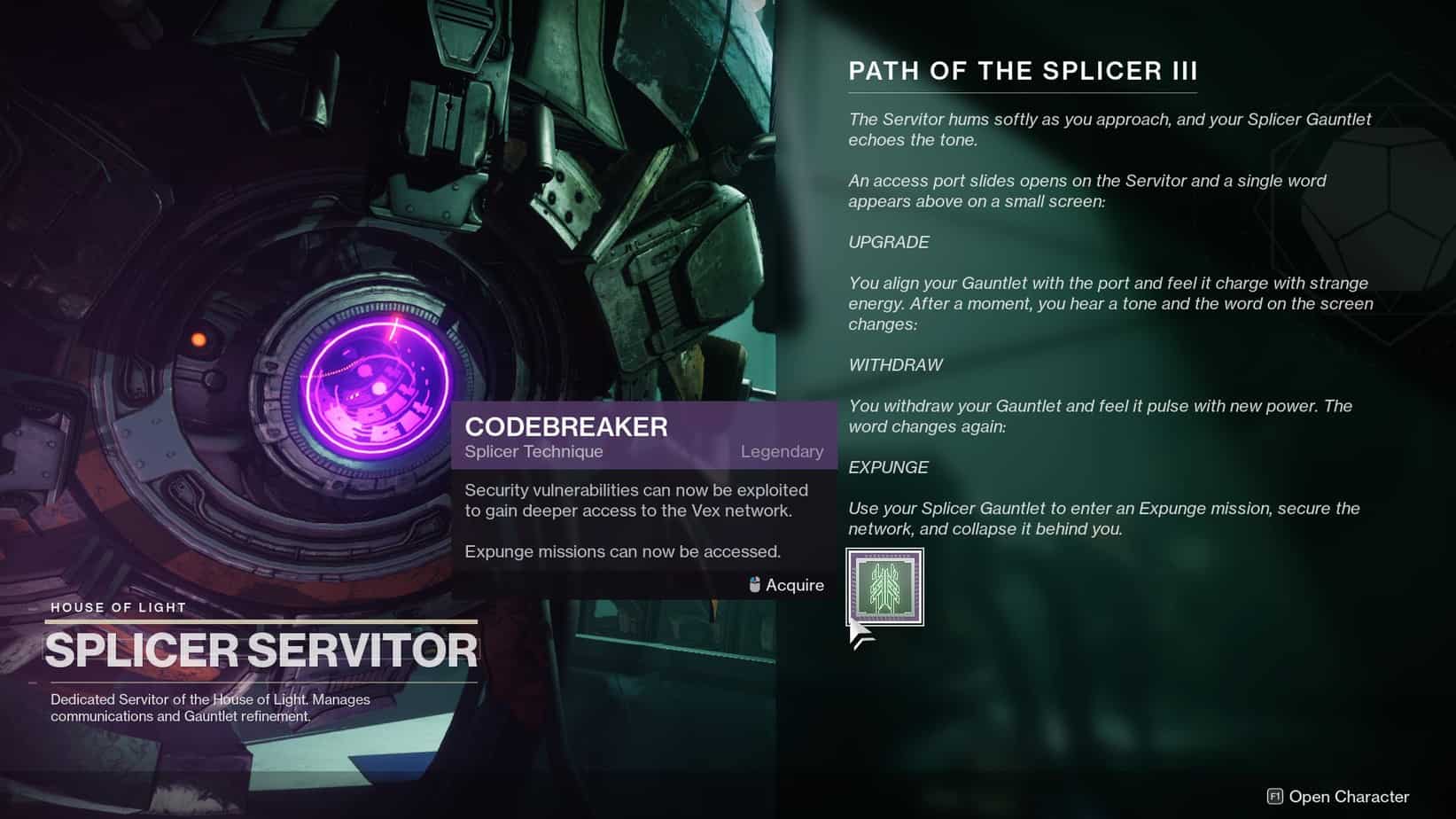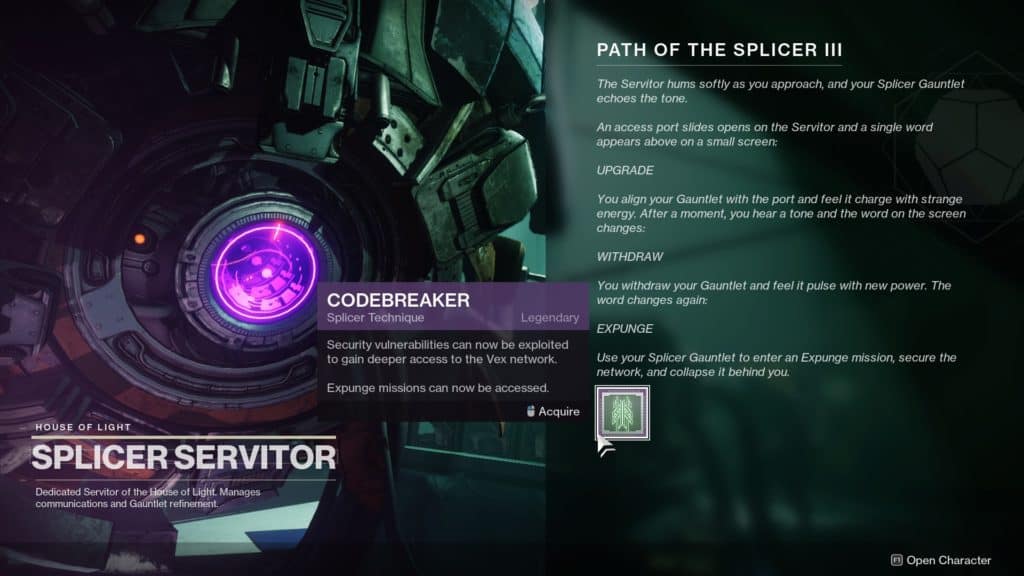 Upon completing the activity, the Splicer Servitor will grant you a Codebreaker reward. Now you can start playing Expunge: Labyrinth!
If you have data to spare, use it to purchase additional upgrades for Expunge from the Splicer Servitor. Doing so will ensure that you will get more rewards and an easier time for most of the mission.
How to Launch the New Weekly Pinnacle Mission in Destiny 2
Go to the Tangled Shore from the Destinations tab and look for the green seasonal icon in Jetsam of Saturn. Expunge: Labyrinth recommends a power level of 1290.
If you need to catch up on the power grind, be sure to check out our Destiny 2 Power Leveling Guide for helpful advice.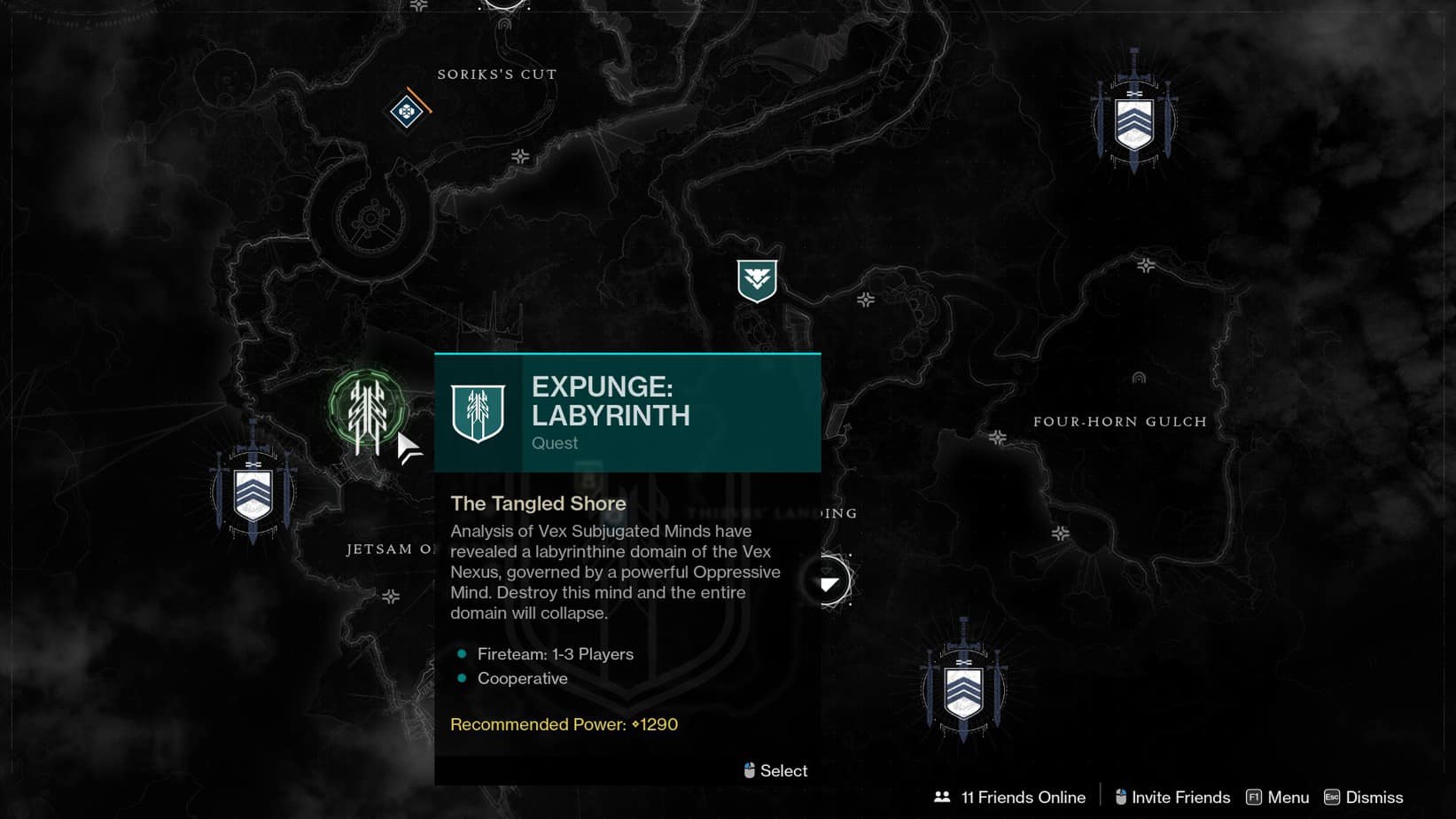 You should also equip an Anti-barrier mod to deal with Barrier Champions and Vex Hobgoblins.
Take note that this mission does not have matchmaking. You can do this solo if you do not have two other players to run with. The mission takes around 10-30 minutes depending on how skilled you are at jumping.
How to Play Expunge: Labyrinth in Destiny 2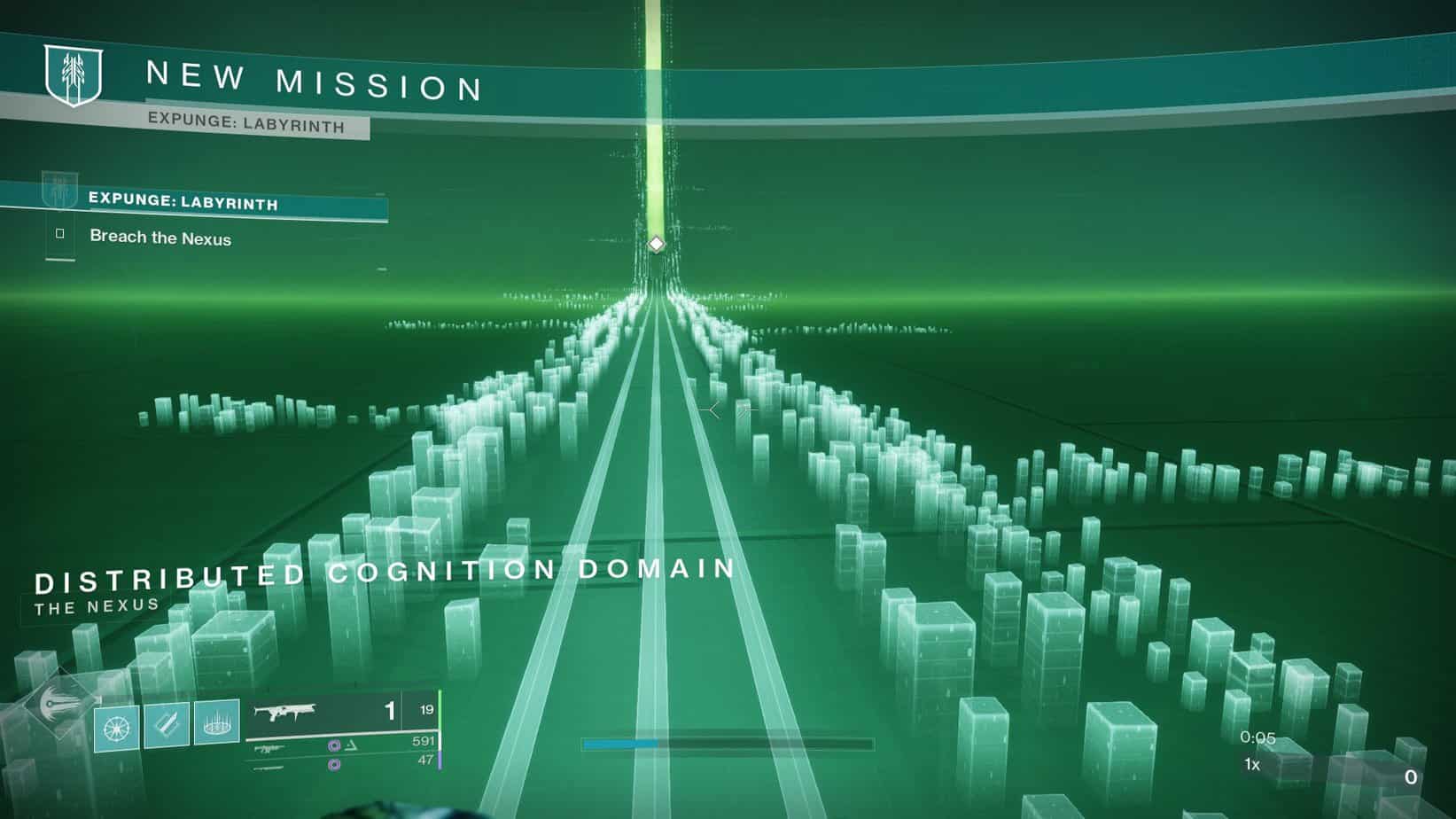 Expunge: Labyrinth puts more emphasis on puzzles and platforming compared to the Override activities. There is also a seasonal challenge that requires you to complete this mission in 10 minutes or less.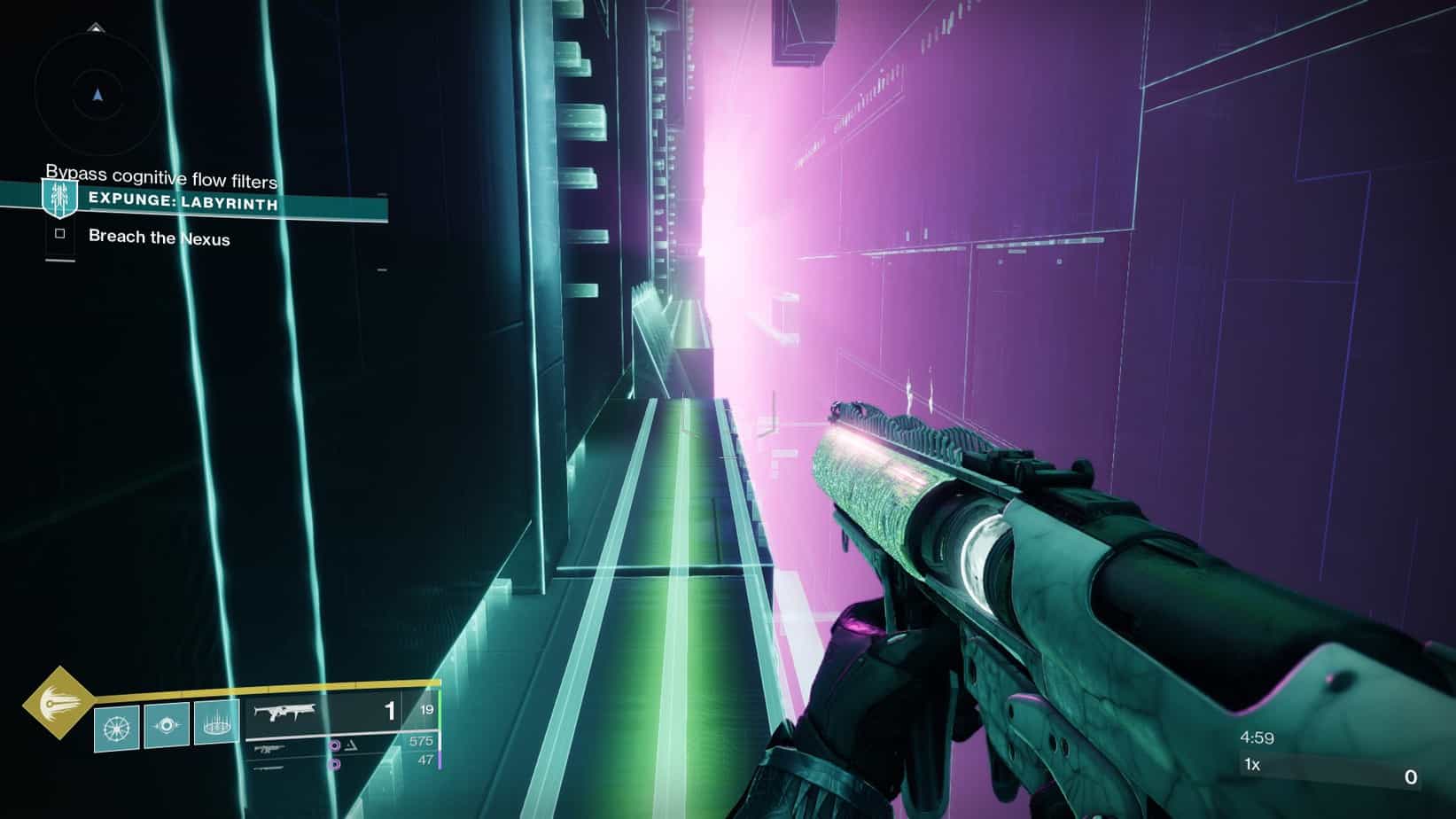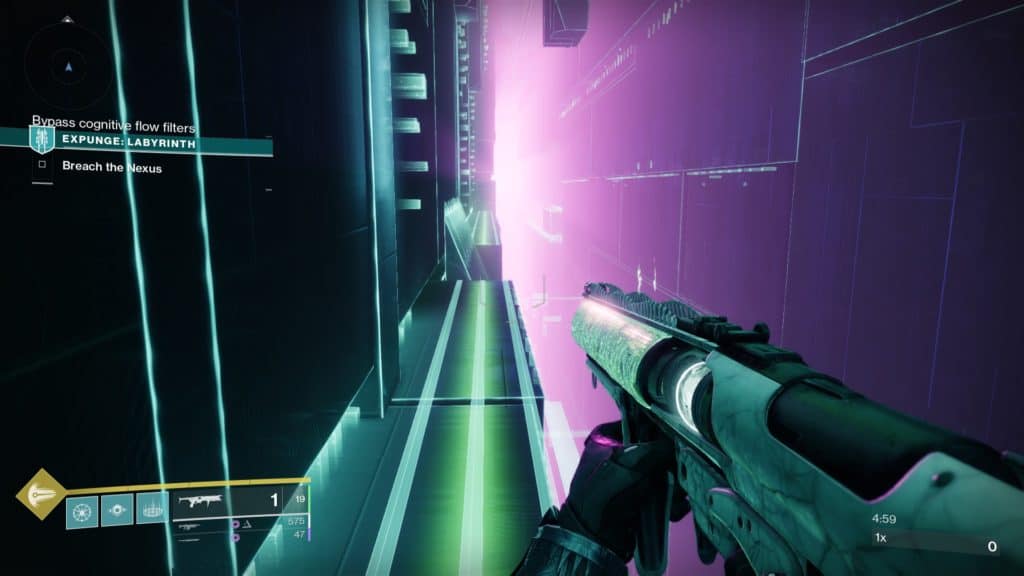 Like its namesake, all you need to do is navigate across a Vex labyrinth while killing enemies, depositing data spikes, jumping on platforms, and activating gravity beams.
This mission should be a cakewalk if you played a lot of The Whisper in the past. You have unlimited respawns and no time limit, so take a moment to enjoy the beautiful artwork.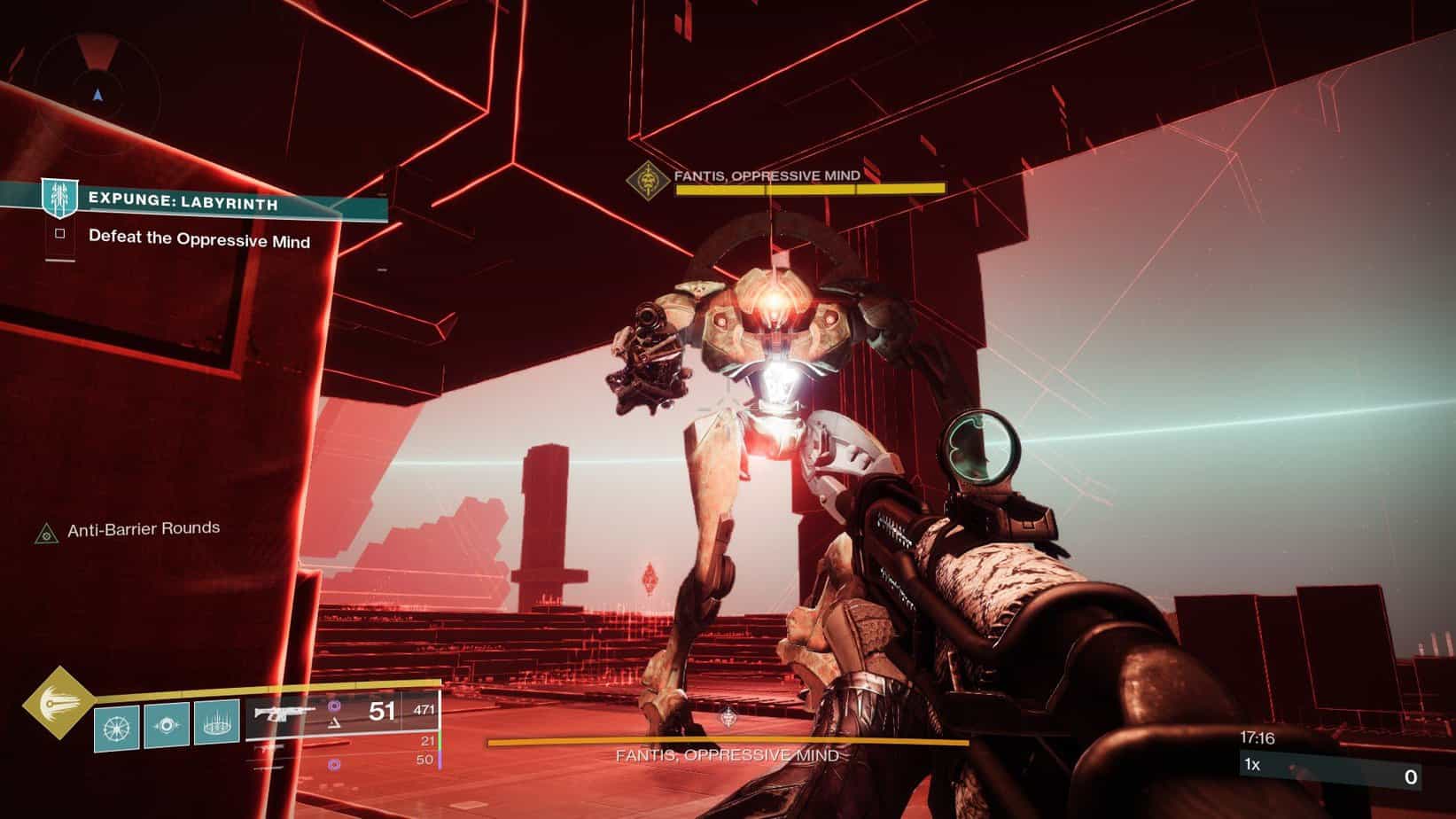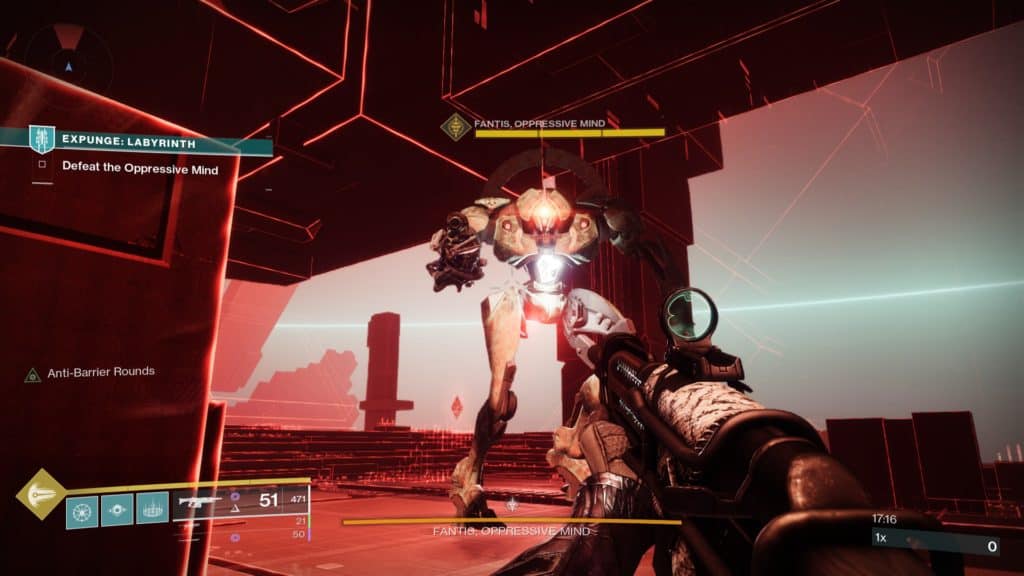 How to defeat Fantis the Oppressive Mind in Destiny 2
The final boss of Expunge: Labyrinth is a Vex Minotaur named Fantis the Oppressive Mind. You need to take him down in two damage phases.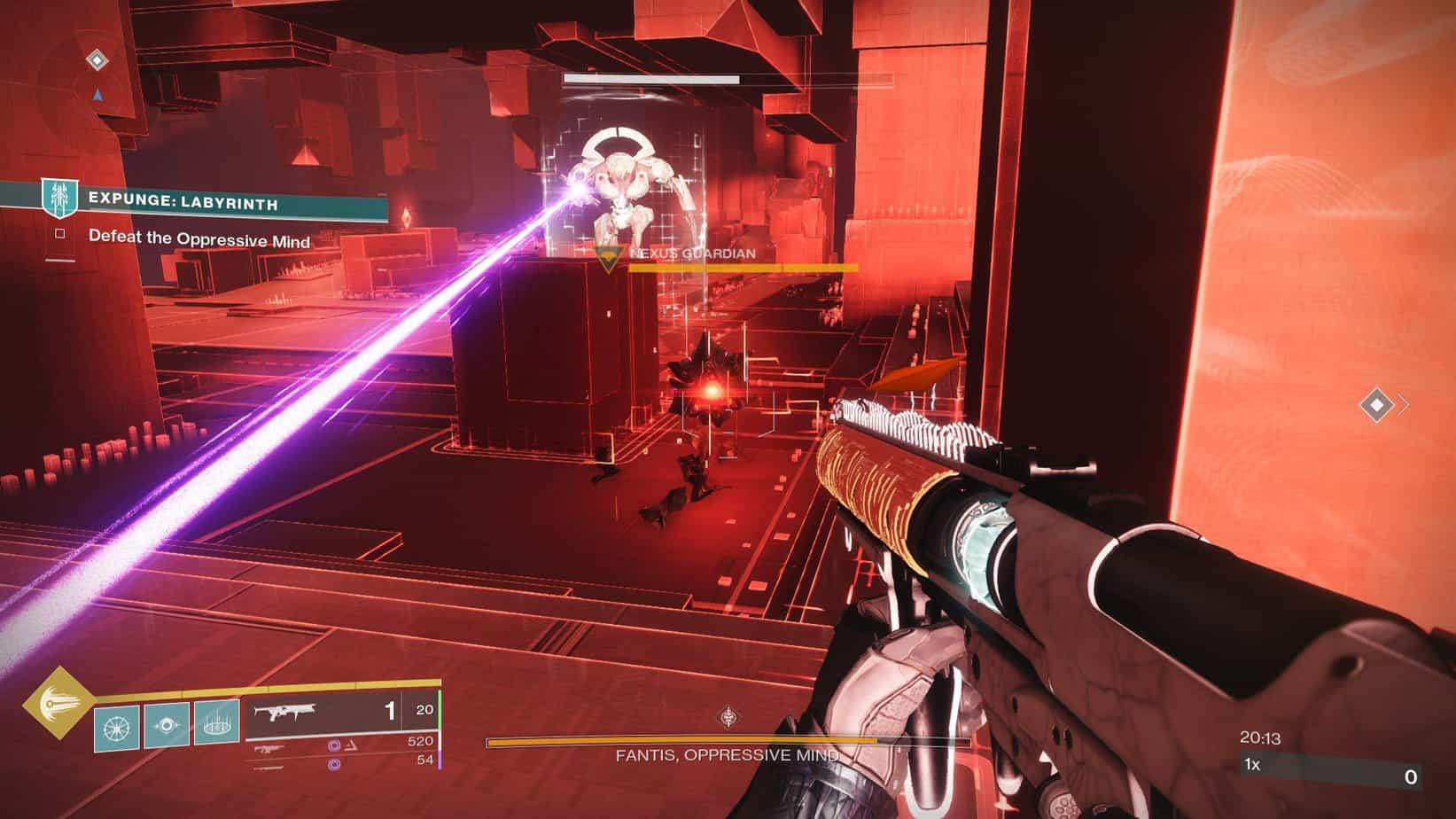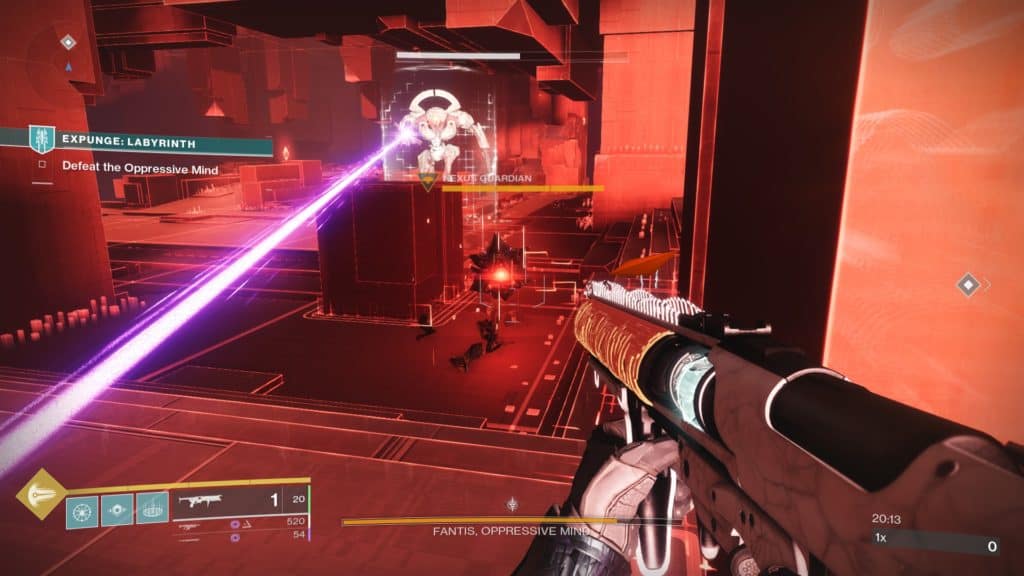 Between each damage phase, two Vex Harpies called Nexus Guardians will spawn. Defeat them and pick up the data spikes that they drop. Deposit these spikes to two different terminals to unlock the barrier that protects the boss.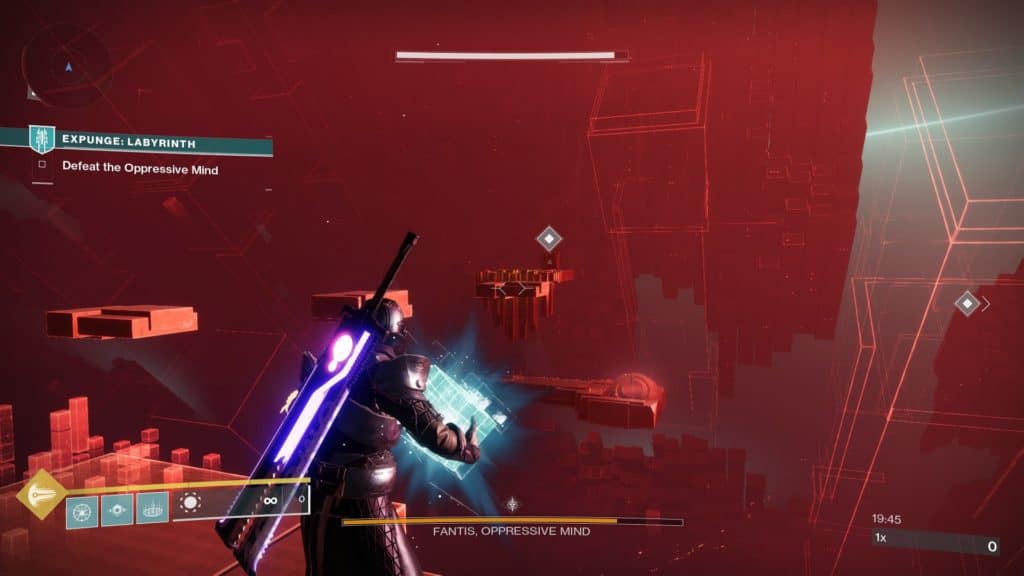 The data terminals are far away from the boss, and you have to jump across vanishing platforms to reach them. Watch your step, Guardian!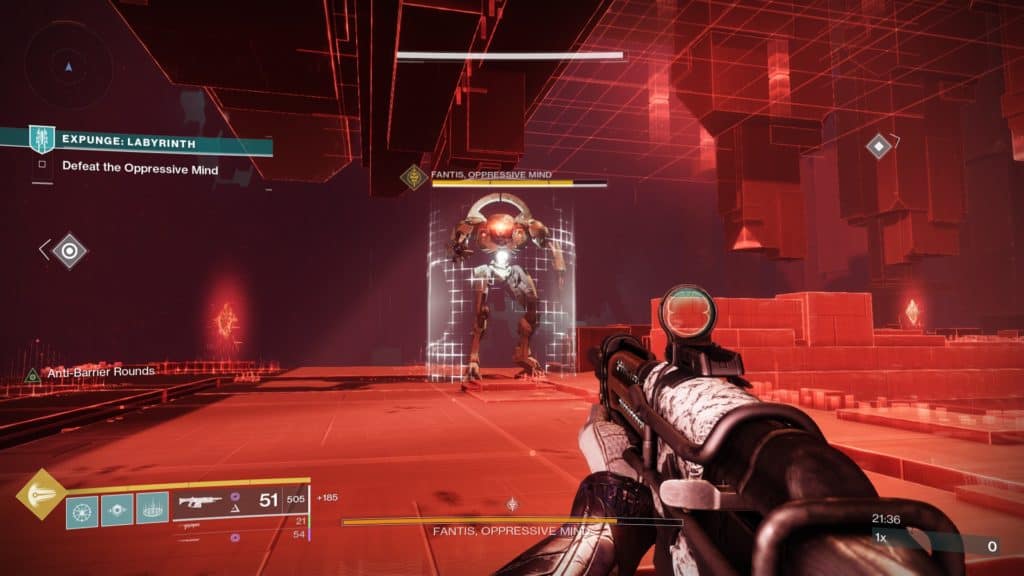 Damaging the boss once its shield is down is the easiest part of the final encounter. Once you finally delete the Oppressive Mind from existence, then congratulations! You have completed Expunge: Labyrinth. Enjoy your pinnacle reward!
Other Expunge Missions in Destiny 2
According to Bungie, Expunge: Labyrinth is only the first of nine weekly pinnacle missions coming out in Season of the Splicer. Starting on May 25th, all future weekly resets will introduce a new seasonal pinnacle mission.
Season of the Splicer is the fourteenth season in Destiny 2. It officially launched on May 11th with a brand new storyline, new Exotic gear, and other major content updates. This season also features three different seasonal activities called Override.