Buying powerful ships will cost you a pretty penny in Starfield. And you won't have much of that in the early game. Where does that leave you? Could you perhaps steal ships in Starfield? What if you want to register stolen ships to your name? This guide will take a look at all of that in detail.
You will need the Piloting & Targeting Control System skills to steal a ship in Starfield. After that, find the ship you want to steal and lock onto it. Select its engines and start shooting them.
Disable the engines, then dock with the ship to board it. Kill the crew, and the ship is yours. To register it, talk to any ship technician at any City Port.
This detailed and informative guide teaches you how to easily steal and register enemy ships to your name in Starfield. We'll also discuss any prerequisites you might need to perform this feat. So, strap in!
Skills Needed for Stealing Ships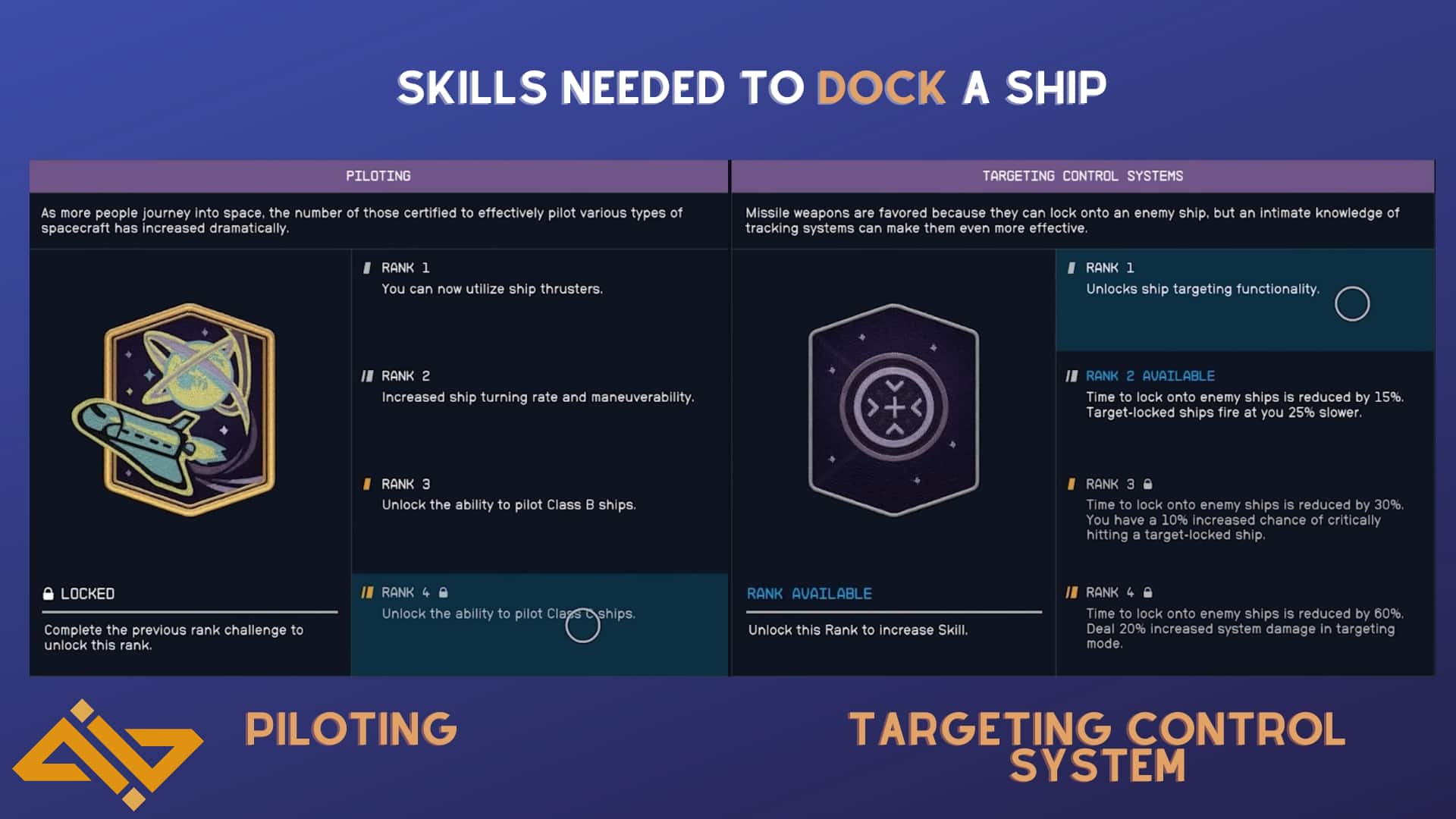 Before you get all excited and leave on your ship stealing runs, make sure you have the following skills unlocked and invested in:
Piloting: Needed to use the Thrusters on your ship. You'll probably need this at Rank 3 or 4 if you want to hijack higher-class ships.
[You won't be able to steal higher class ships if your Piloting skill isn't high enough.]
Targeting Control Systems: This is a crucial skill needed to lock onto other ships. Your ship locks onto enemy ships faster, making it difficult for them to lock onto you as you rank up this skill.
If you selected the Bounty Hunter background during character creation, you'll already have access to both skills. Once you have the required skills, we can proceed with the guide – STEALING SHIPS!
Stealing Ships in Starfield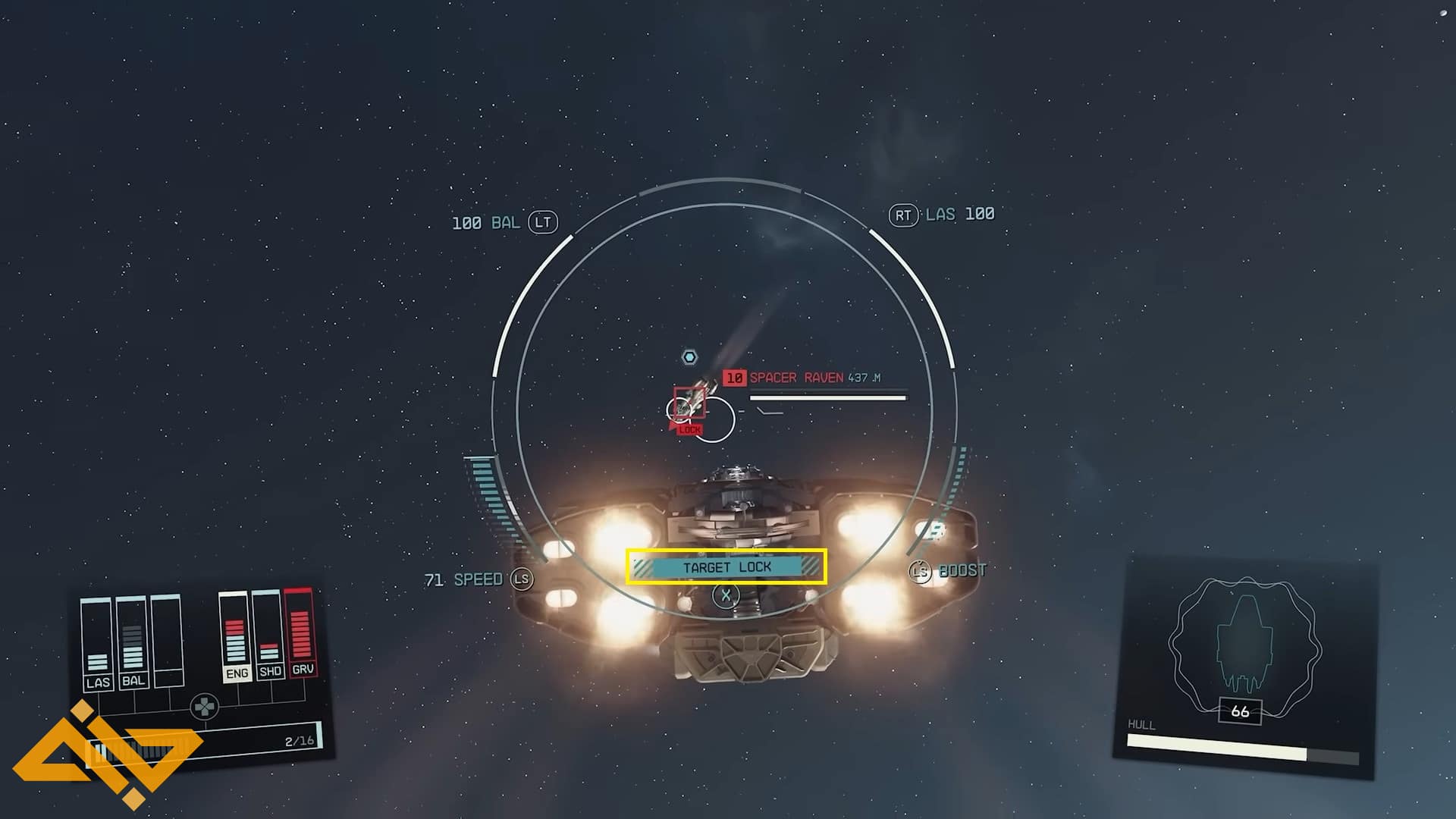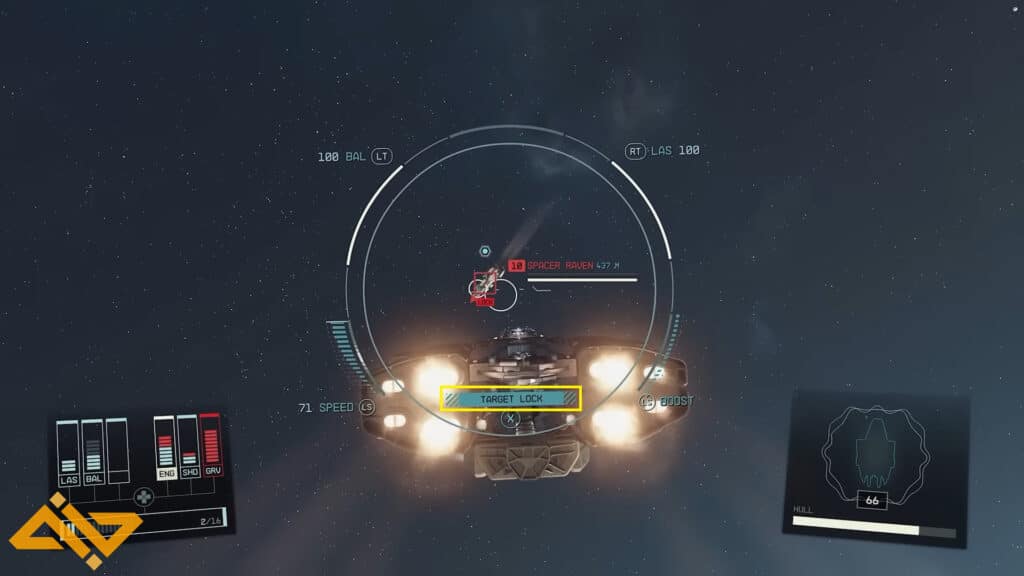 Righto, you've got eyes on a shiny new ship and want it badly for yourself. To start the ship borrowing process, you'll first need to close in on the ship and start the locking sequence. You can target the ship by pressing E on PC. You can check the controls here if you are on a controller.
After that, wait for the Target Lock sign to appear on your HUD. Once that is achieved, you'll see small squares on the enemy ship. Those indicate all the different parts you can choose and shoot. Since we plan to steal this ship, we only want to disable it.
Shoot the Engines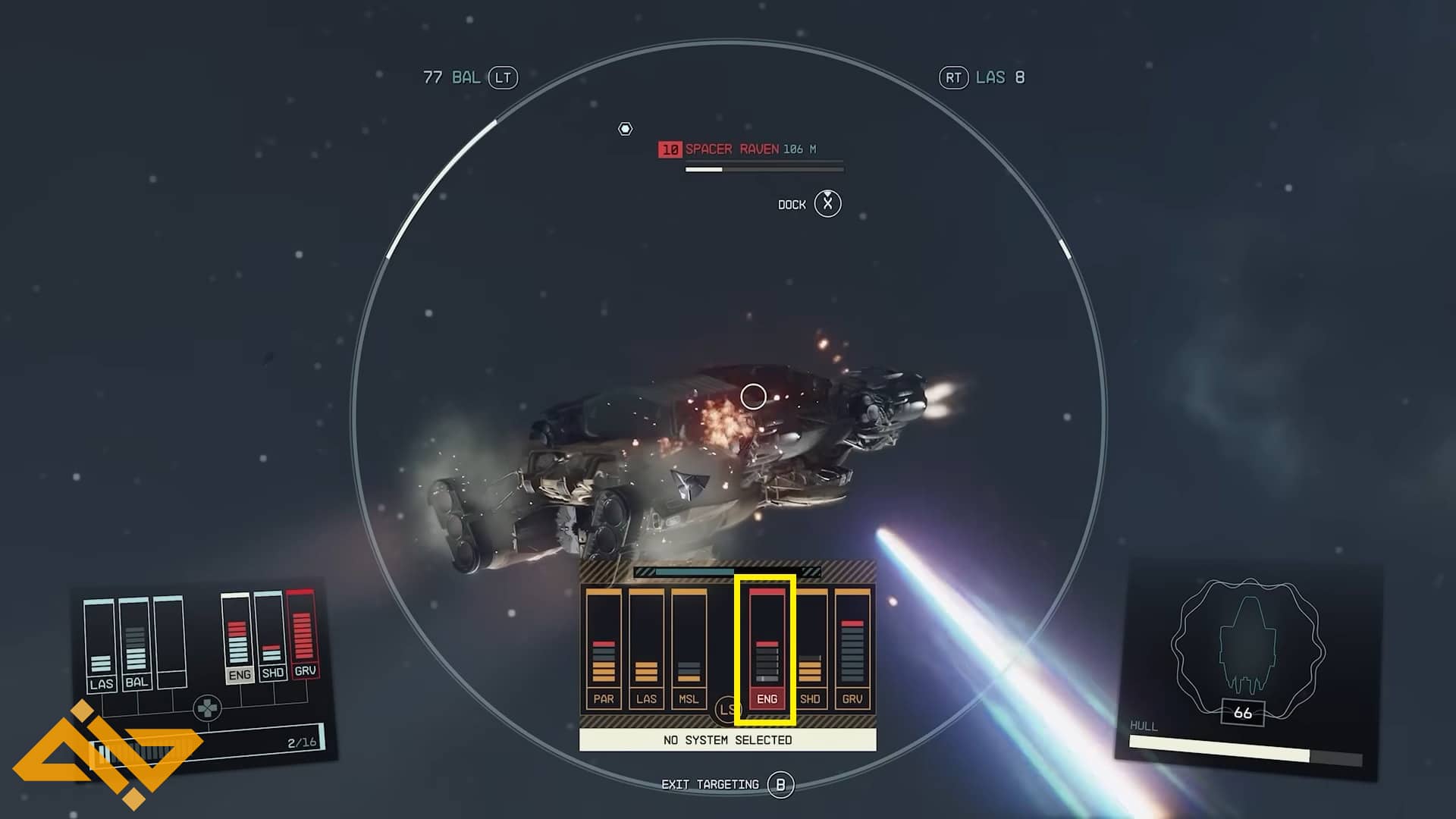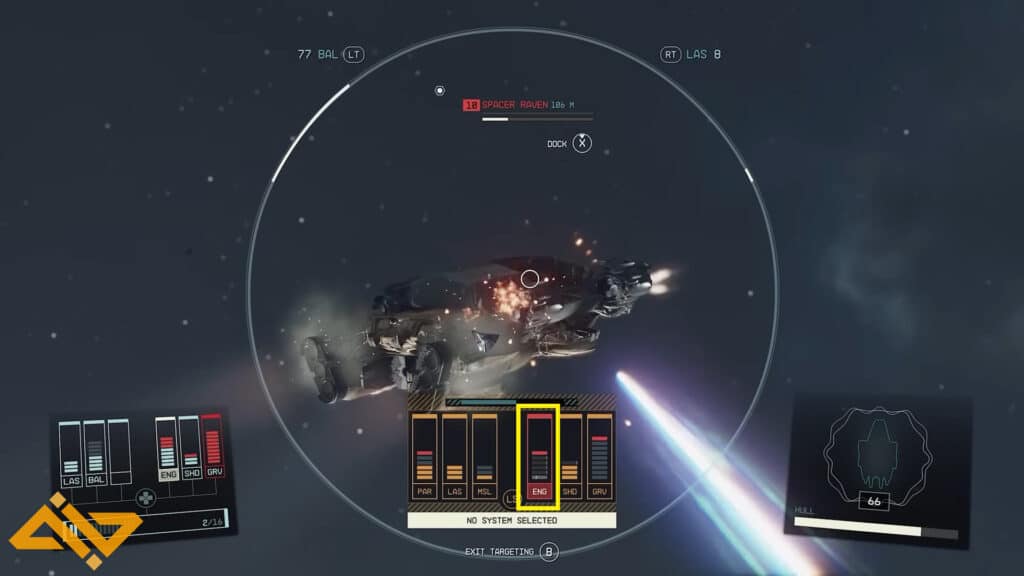 Start shooting the engines, and you'll notice how the "health bars" start depleting. You want to hammer the ship until all the bars in the engine column are greyed out. That indicates engine failure.
Once the engines stop working, the ship will come to a standstill, allowing you to get close and dock with it.
Docking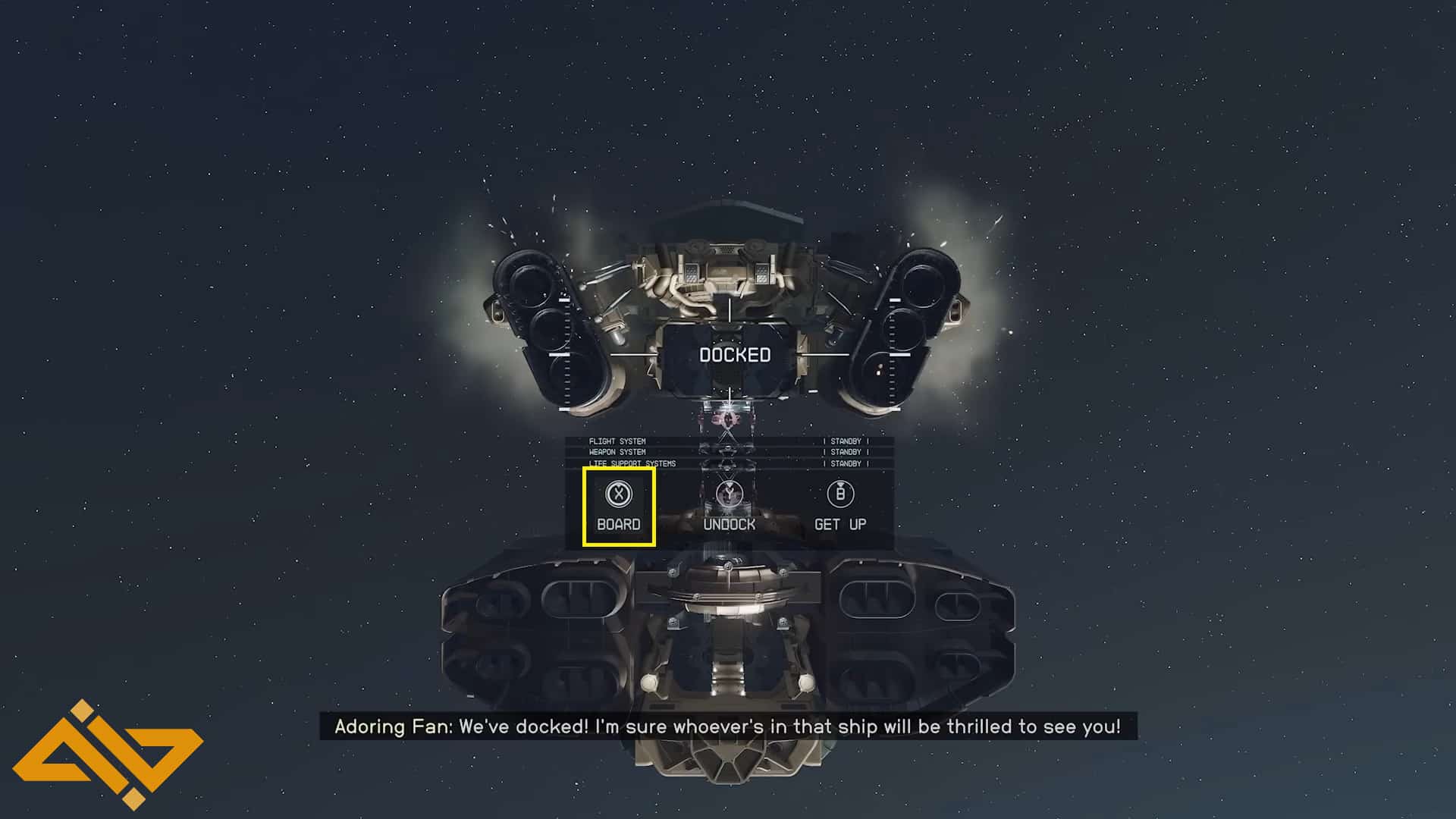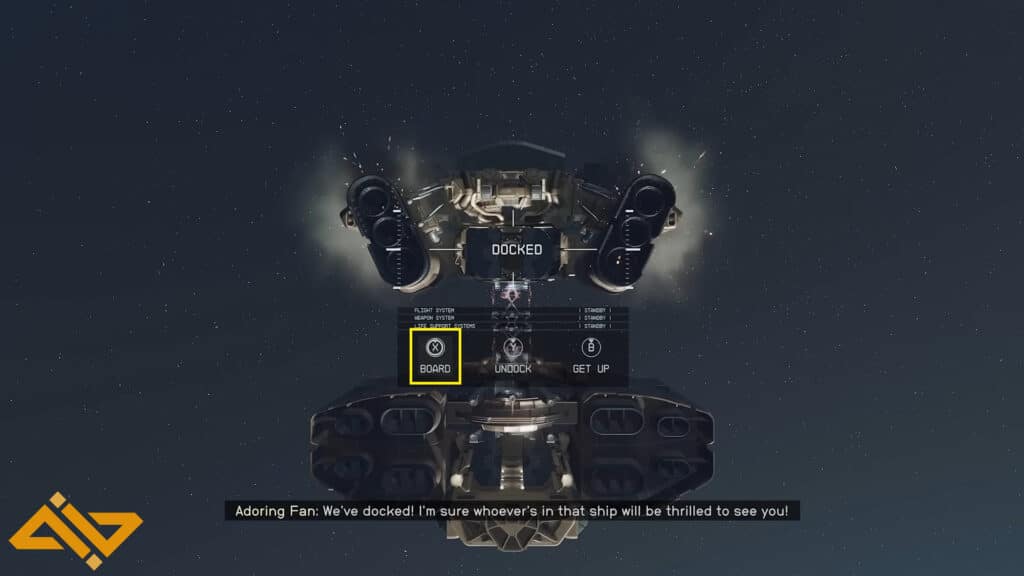 Get within 500m of the ship to get the docking prompt on your screen. Once it appears, press the respective keybind, and a short cutscene will play where your spaceship safely docks with the enemy ship.
Once docked, you will be presented with a menu that lets you Undock, Board, or Get Up the ship. You obviously need to Board the ship. Fight and kill all of the crew on the ship and loot the captain's locker to secure all the loot.
After that, you can pilot the ship and use the Grav Jump or land it anywhere to make it your home ship. However, registering the ship to your name requires a few more steps.
How to Register a Ship in Starfield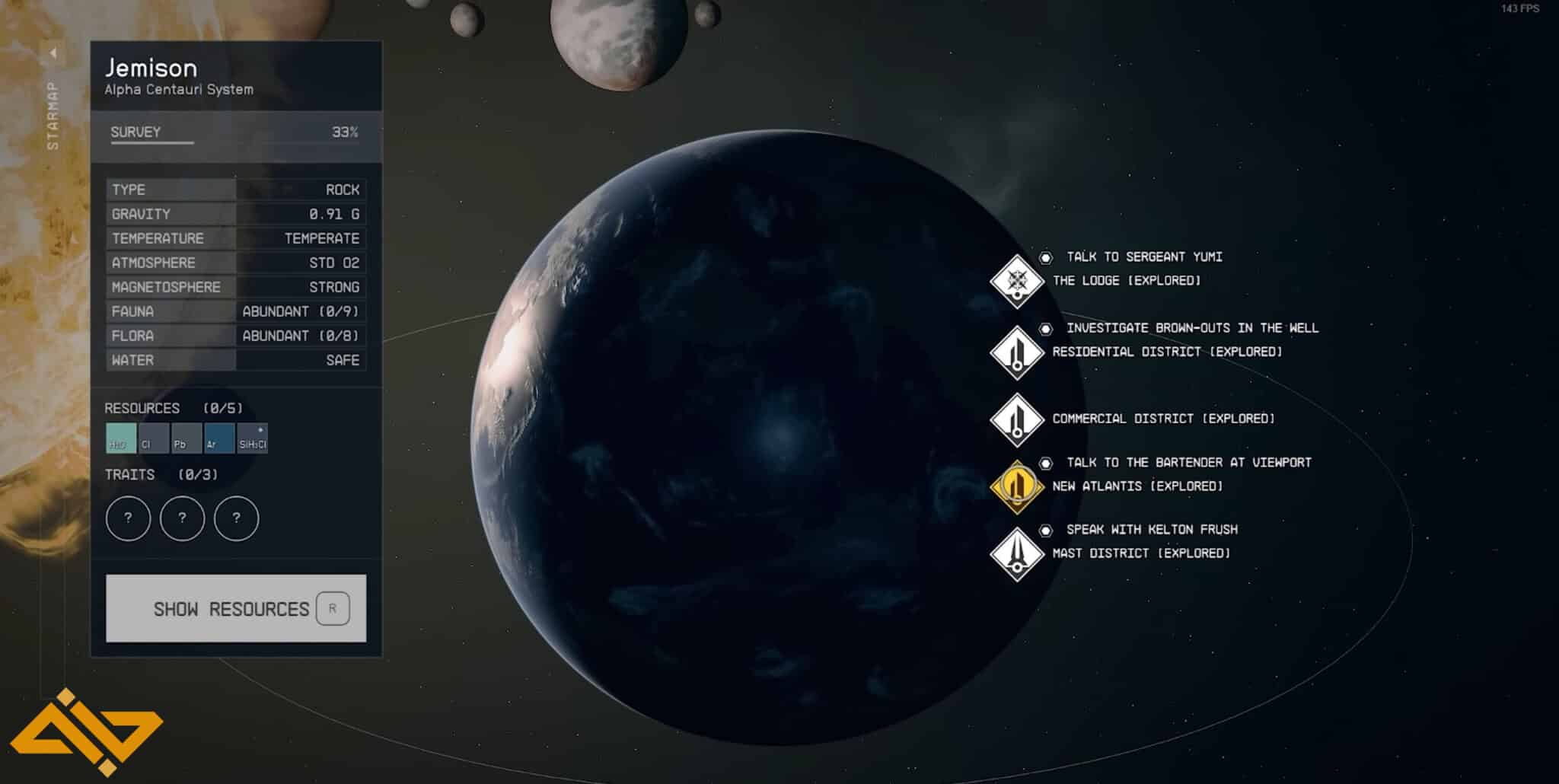 To register a new or freshly ~ borrowed ~ ship to your name, you'll need to travel to any City Port in the game and talk to the Ship Technician there.
Start the dialogue and select the View & Modify your Ships option. The game will then prompt you to register the ship before you can modify or upgrade it. The registry process deducts a small amount of Credits from your bank.
Once registered to your name, you can do whatever you want with it and modify it however you like.
---
And that's pretty much it on how to steal and register ships in Starfield. This will be useful, especially during the early game, when you are short on Credits and still finding your footing in this massive world.
Let us know in the comments which ships caught your eye, and keep visiting WIG to learn more about Starfield's different mechanics and hidden secrets.