The days of queueing into a game before you can activate a new Agent Contract are gone. Along with the launch of Episode 7, Riot released a new progression system that gave major overhauls to how you can unlock agents in Valorant.
Agent Events are the new thing and will always be open whenever a new agent is released. Luckily, you can still get agents for free by simply collecting XP. Here's how to unlock Valorant agents.
Agent Recruitment Events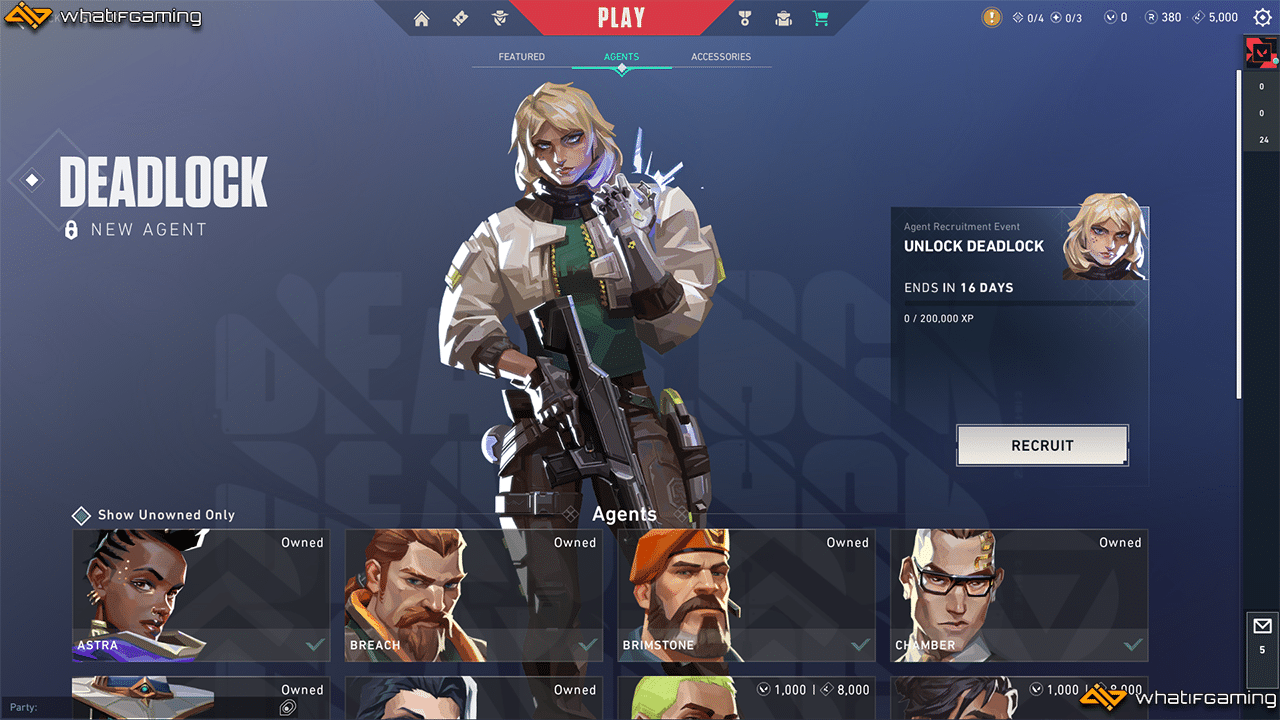 As we've mentioned, Riot removed the old Agent Contracts system. The old system required you to activate contracts before you could start progressing to unlock them. Now, there are new Agent Recruitment Events.
Unlike Agent Contracts, Agent Recruitment Events are automatically activated for all players on release. These events last for 28 days, starting from the day that a new agent is live on the server. Within that time, players need to earn 200,000 XP to fully unlock the new agent.
Now I know 200,000 XP may seem like a lot, but Riot has repeatedly stated that it will take around the same time as before to unlock agents. Plus, all players will have 28 days to gather the 200,000 XP. The weekly missions alone will help you get a huge chunk of the required XP.
Don't worry if you don't have enough time to play Valorant and collect 200,000 XP during the event. The agents that you don't successfully recruit during their specific Agent Recruitment Events can still be unlocked through the Agents Store in Valorant.
Agent Gear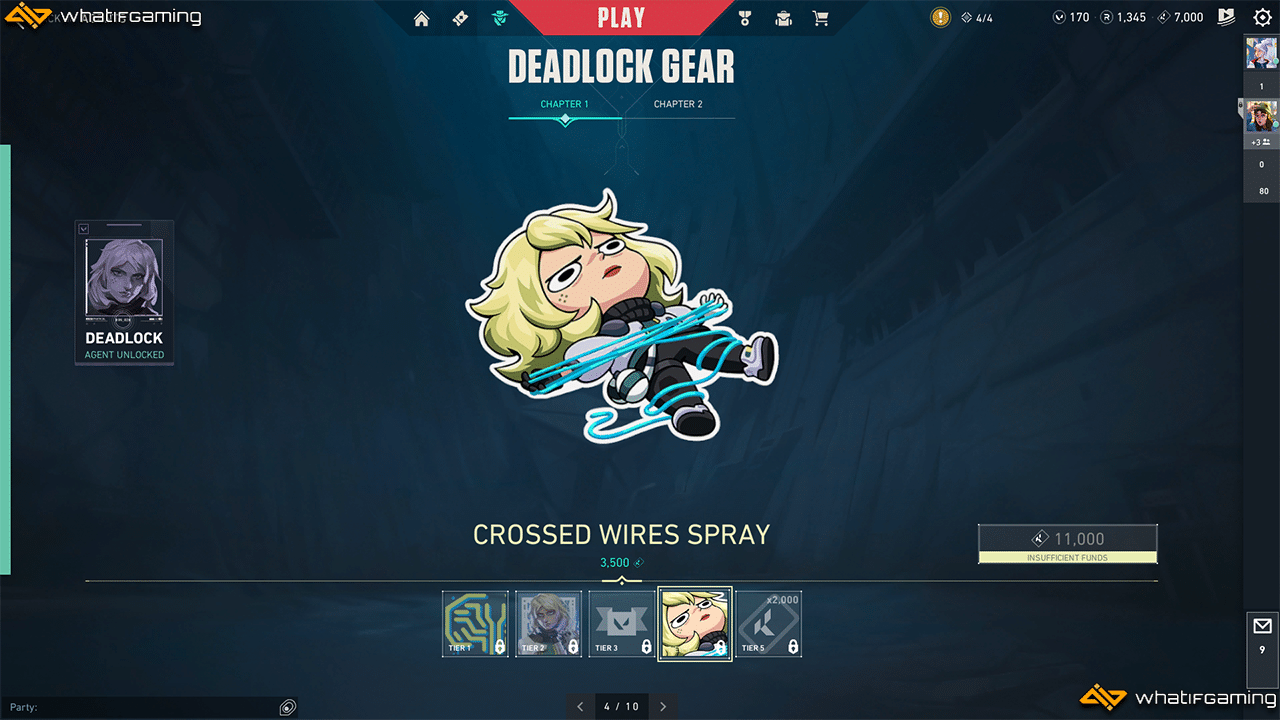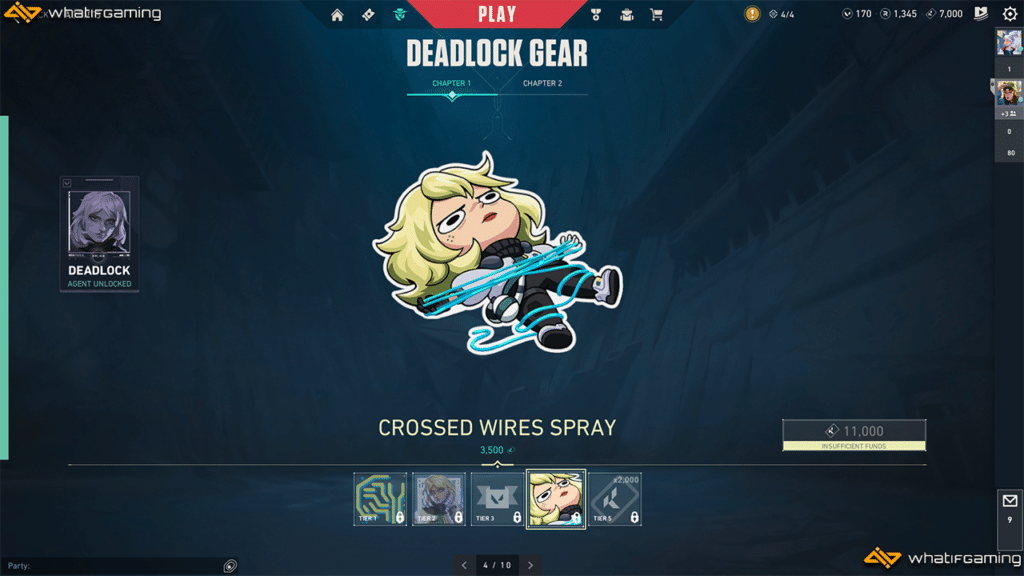 Now, you might be wondering where all the agent-themed accessories and skins went. They have now moved to a new section called Agent Gear. All Agent Gears still come in 10 tiers, divided into two chapters.
Unfortunately, they can no longer be unlocked by leveling up through XP. However, they are still free for all players; you'll just have to grind a bit more to unlock them. Each tier is now bought using Kingdom Credits.
| Tier | Reward | Cost |
| --- | --- | --- |
| Tier 1 | Spray | 2,000 KC |
| Tier 2 | Player Card | 2,500 KC |
| Tier 3 | Title | 3,000 KC |
| Tier 4 | Spray | 3,500 KC |
| Tier 5 | Kingdom Credits | Free |
| Tier 6 | Gun Buddy | 4,500 KC |
| Tier 7 | Spray | 5,500 KC |
| Tier 8 | Title | 6,500 KC |
| Tier 9 | Player Card | 7,500 KC |
| Tier 10 | Pistol Skin | 8,000 KC |
Overall, you'll need to spend a total of 43,000 Kingdom Credits to unlock all tiers. You do get 2,000 Kingdom Credits on Tier 5, which should bring the total cost down to 41,000 Kingdom Credits.
Other Ways To Unlock Agents in Valorant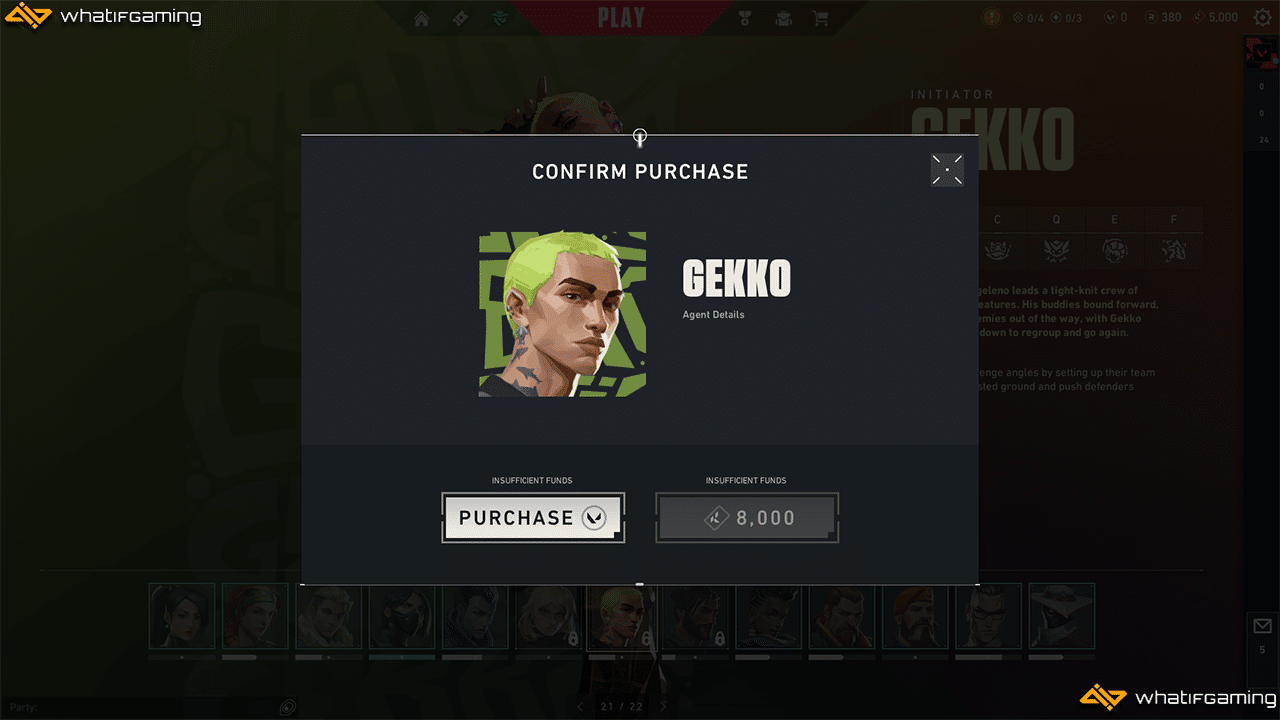 Aside from Agent Recruitment Events, there are still a few other ways to unlock agents in Valorant. Each Valorant agent can be bought using 1,000 Valorant Points. This is by far the easiest and fastest way to unlock agents.
However, it will cost you quite a bit since VP is bought with real money. This is why purchasing agents using VP is generally not recommended, especially since you can unlock them through a bit of grinding.
Another way to unlock agents in Valorant is by buying them from the Agent Store. All agents that you haven't unlocked during their respective Agent Recruitment Events will appear at the Agent Store. Each agent will cost 8,000 Kingdom Credits to purchase, which again can be a bit grindy, but hey, at least it's free.
The final method to unlock agents in Valorant is by linking your Xbox Game Pass. Linking your Xbox Game Pass to your Valorant account will give you access to all Valorant agents the first day they are released. You also get a solid 20% match XP bonus.
You'll be able to play all agents in any game mode and use them as if you've unlocked them already. However, if you cancel your Game Pass membership, any agents you haven't recruited yet will revert back to their previous unlocked state.