Duelists are among my most picked Agents. I love using them to carry my games and rank up fast. So when I heard another Duelist was coming, I was ecstatic and couldn't wait to unlock Iso in Valorant. I'm sure you are as well, so let's find out how to unlock him together.
Iso Agent Recruitment Event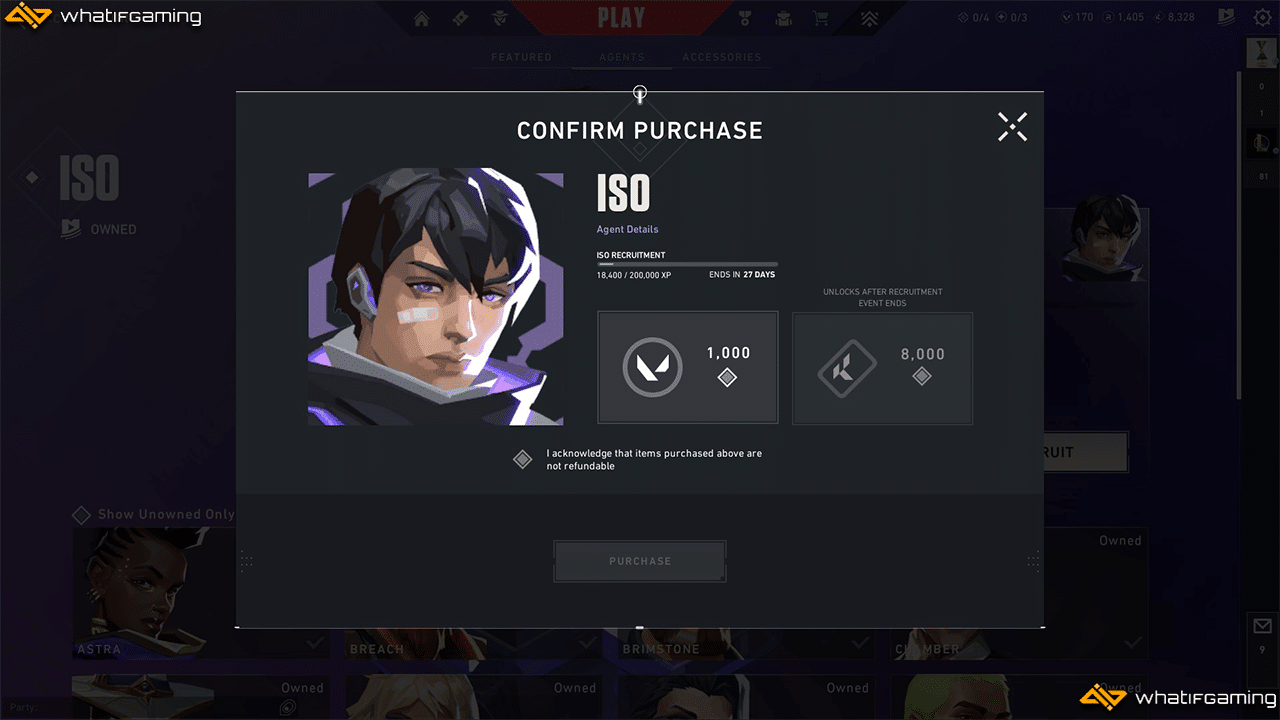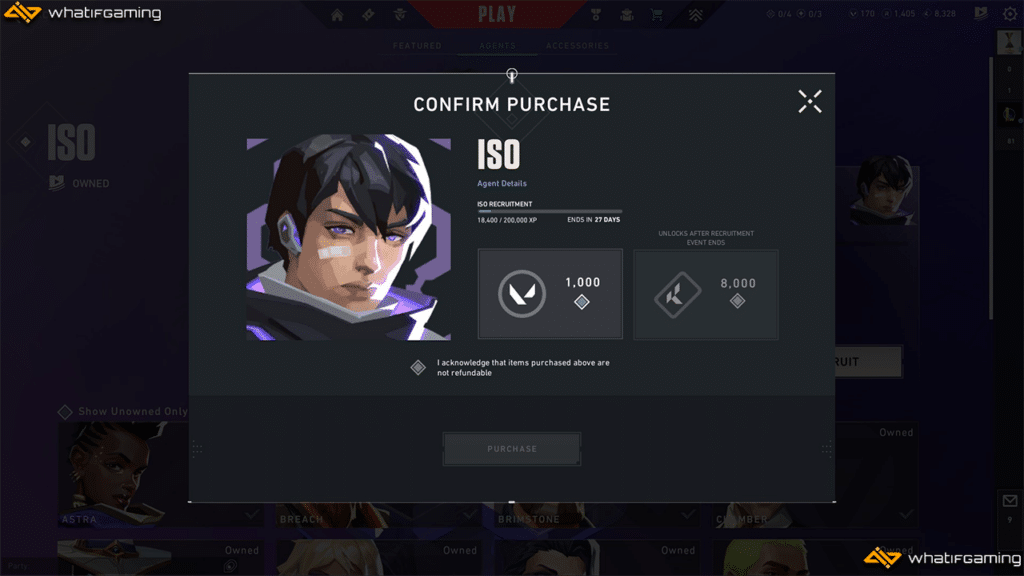 For the first 28 days of Iso's release, all players can unlock him for free by collecting 200,000 XP. I suggest aiming for those Daily and Weekly missions to get the job done.
However, if you can't wait to get your hands on the newest Agent, it's also possible to Recruit Iso for 1,000 Valorant Points. He can also be recruited for 8,000 Kingdom Credits once the Agent Recruitment Event ends.
Finally, players can also instantly unlock Iso if they are subscribed to Xbox Game Pass. It's an added bonus, thanks to Riot's partnership with Microsoft.
Those were the three different methods to unlock Iso in Valorant. Go out there and start dueling in the pocket dimension.