The San Andreas Mercenaries Update saw a flurry of new and exiting additions and changes to GTA Online, among those was the return of the Albany Brigham, a 1950s Cadillac inspired Muscle car. Player's have been able to purchase the Brigham from Southern S.A. Super Autos since October 12, 2023. However, with Halloween right around the corner, players can unlock a unique ghost hunting themed livery.
But, you'll need to act fast as this promotion only lasts until November 8. Therefore, in this article, we'll be running you through the mini-game you must complete in order to obtain the Ghosts Exposed livery in GTA Online. As well as some of the other features of this seasonal update.
Without further ado, let's get hunting some ghosts!
Ghosts Exposed
Upon launching GTA Online, and joining an online lobby, players will be met with an automatic text message from Ghosts Exposed explaining that you have been signed up to participate in a challenge to photograph ghosts around Blaine County. Players will need to find the ten ghosts at their respective locations, and take pictures of them using Snapmatic on their in-game phones. Once photographed, the respective ghost will be considered 'collected'.
Each of the 10 ghosts have their own respective spawn area, however, within that area they can spawn in up to two individual locations. You will have to act fast, as they only spawn for up to 1 in-game hour. However, you will receive $20,000 for each picture taken. Additionally, you will receive an additional $50,000 for photographing the final ghost, Johnny Klebitz. Therefore, you will earn up to $230,000 for completing this challenge, and unlock the Ghosts Exposed Livery in GTA Online.
Ghosts Exposed Locations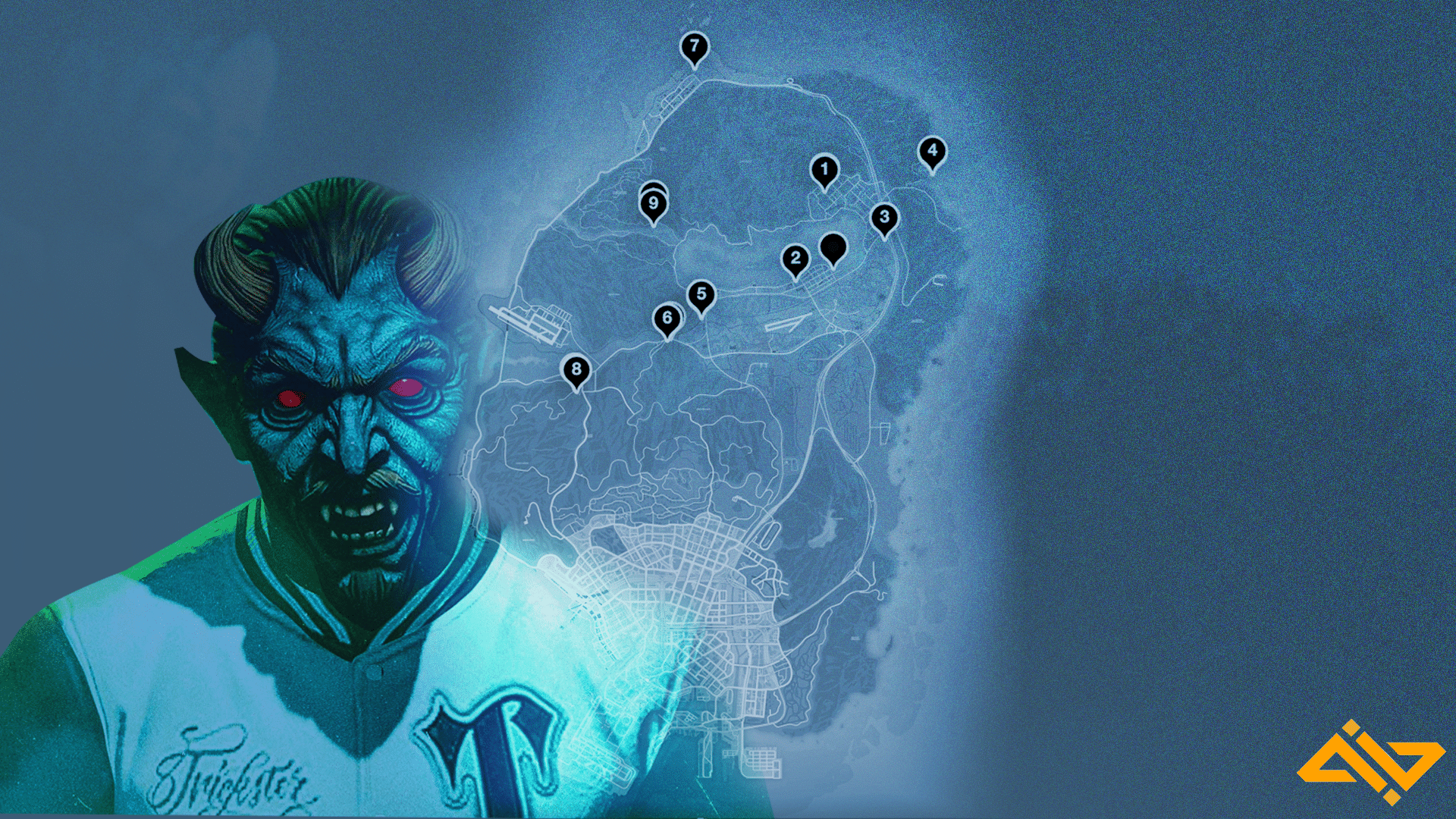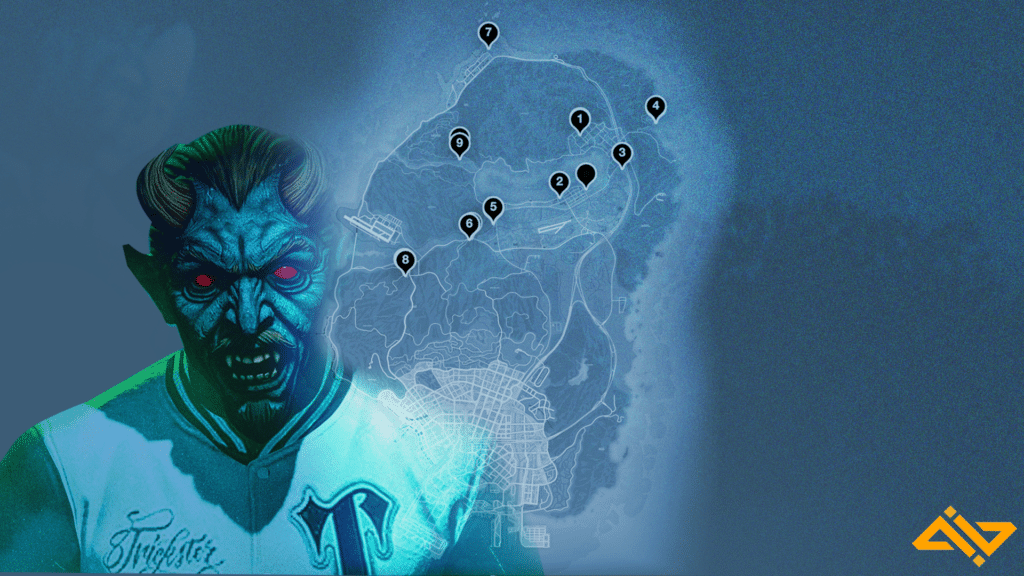 In the subsequent list, the location and time of appearance of each ghost will be listed in order of in-game time:
The first ghost will be on the second floor of an abandoned barn in Grapeseed, north of McKenzie Field. The Ghost will appear between 20:00 and 21:00.
The second will be located in an abandoned trailer in the Algonquin Boulevard, Sandy Shores, north of the Derelict Motel. The Ghost will be visible between 21:00 and 22:00.
The third ghost can be found in a wrecked bus to the east of Maude's Trailer, Grapeseed. Will appear between 22:00 and 23:00, before vanishing.
The fourth around the El Gordo Lighthouse, either below or in the tower itself. The fourth ghost will be present between 23:00 and 00:00
The fifth ghost will be found at a derelict house on Joshua Road, close to the Stoner Cement Works. Visible either on the room or in the windows. Head to this location between 01:00 to 02:00.
The sixth at the Hill Valley Church in Great Chaparral. The ghost will be on the rooftop or one of the graves. Once again, the ghost will be visible between 02:00 and 03:00.
The seventh ghost can be found at the northeastern most house in Paleto Bay, and will be in the attic or ground floor. Head to this location between 03:00 and 04:00.
For the eighth ghost, you will want to head to the waterfall in Two Hoots Falls, Tongva Hills. The ghost will be on a ledge or above the waterfall itself. It will be visible between 04:00 and 05:00.
The ninth ghost is located at the Raton Canyon Bridge, either on the tunnel itself, or on the rail bridge. Head to this location between 05:00 and 06:00.
The tenth, and final, ghost is located across from Trevor's Trailer in Sandy Shores. However, to see this ghost you will need to have collected all nine previous ghosts. Additionally, you can only see this ghost between 00:00 and 01:00.
New Halloween Deathmatches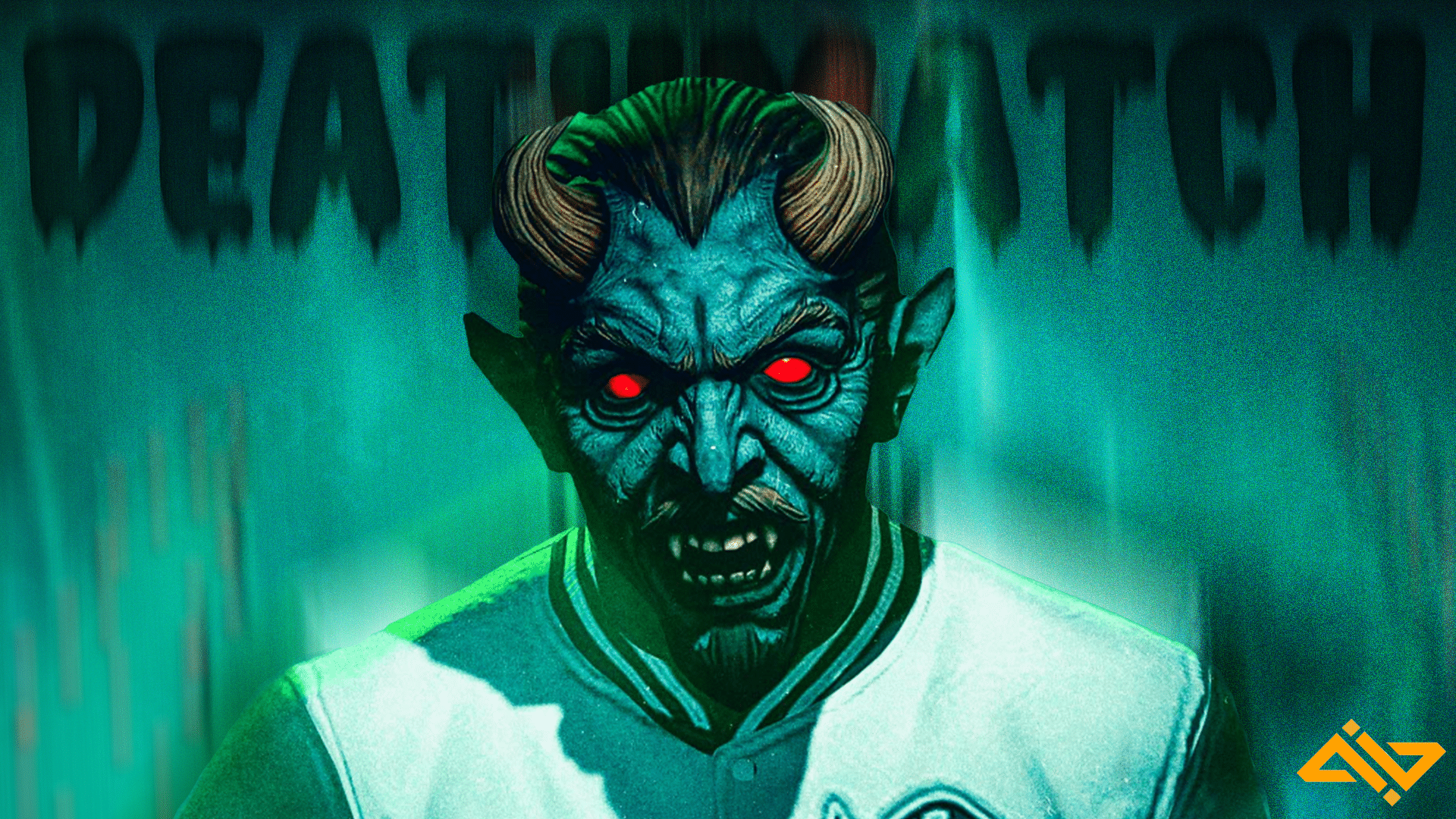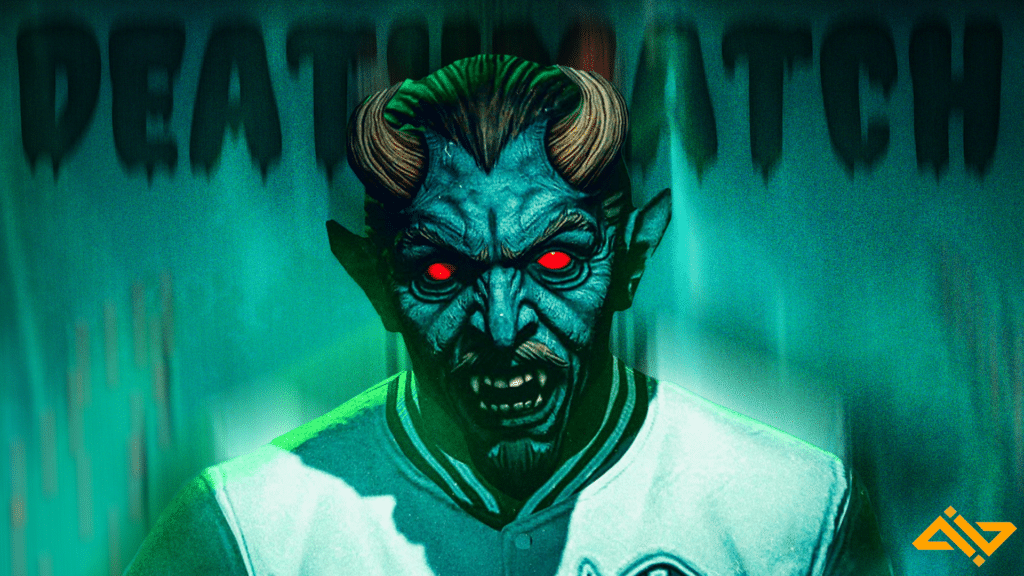 You're not only able to unlock the Ghosts Exposed livery in GTA Online, but as part of Rockstar's Halloween update, players can also enjoy three new halloween themed death-matches.
Drop Dead: Similar to Call Of Duty's infected game mode, players will be split into survivors and the undead.
Suck It Up: In this vampire-themed game-mode, you will need to do damage to stay alive.
Damned and Lost: A maze-themed mode, in which players are invisible on the map.
Halloween Freemode Events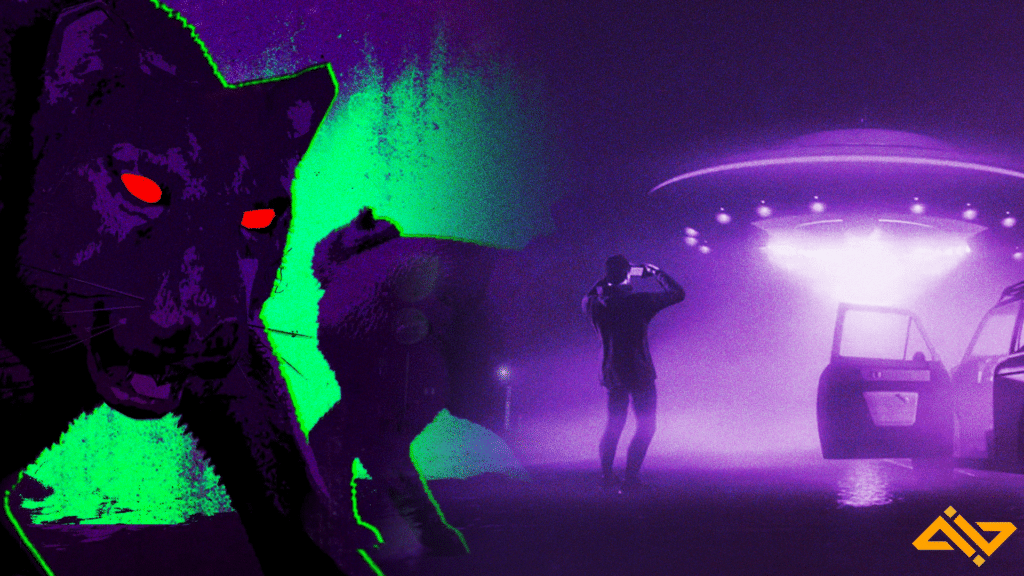 In classic Rockstar fashion, this years halloween event features a handful of new Freemode events to keep players entertained:
Possessed Animals: This random event features a creature that will randomly spawn, and when approached it will transform into a werewolf-like creature and attack players.
UFO Conspiracies: Random strangers will rant about UFO sightings around the map.
Business Battles: This game-mode will now involve players stealing UFO parts from Fort Zancudo.
Phantom Cars: Players will be able to see phantom cars that follow them as they drive, and can even run players off the road!
Bunker Sell Missions: Bunker Sell Missions will give players 2X GTA$ and RP until October 18.