Modern Warfare 2 has a new camo system, and players are looking to unlock the highest camo available to showcase their grind in-game to other players. If you want to unlock the gold camo in Modern Warfare 2, you've come to the right guide.
This guide will explain how to unlock the Gold camo and, eventually, the Platinum leading up to polyatomic. Since it can take quite a lot of time to unlock this camo, we have listed down some tips you can follow to make the process easier.
You must complete particular weapon challenges to unlock the Gold Camo. So let's get into it!
How Camo Challenges Work
Camos are unlocked by completing specific challenges. There are mastery camos such as Gold, Platinum, Polyatomic, and Orion. This guide will explain how to unlock the gold camo in Modern Warfare 2.
And then there are the normal camos, which can be used on any weapon once applied. Mastery Camo is unique to the weapon and can not be switched in-between weapons.
Even if they are from the same class, you will have to repeat the challenges on the new weapon if you wish to have a Gold Camo on another weapon.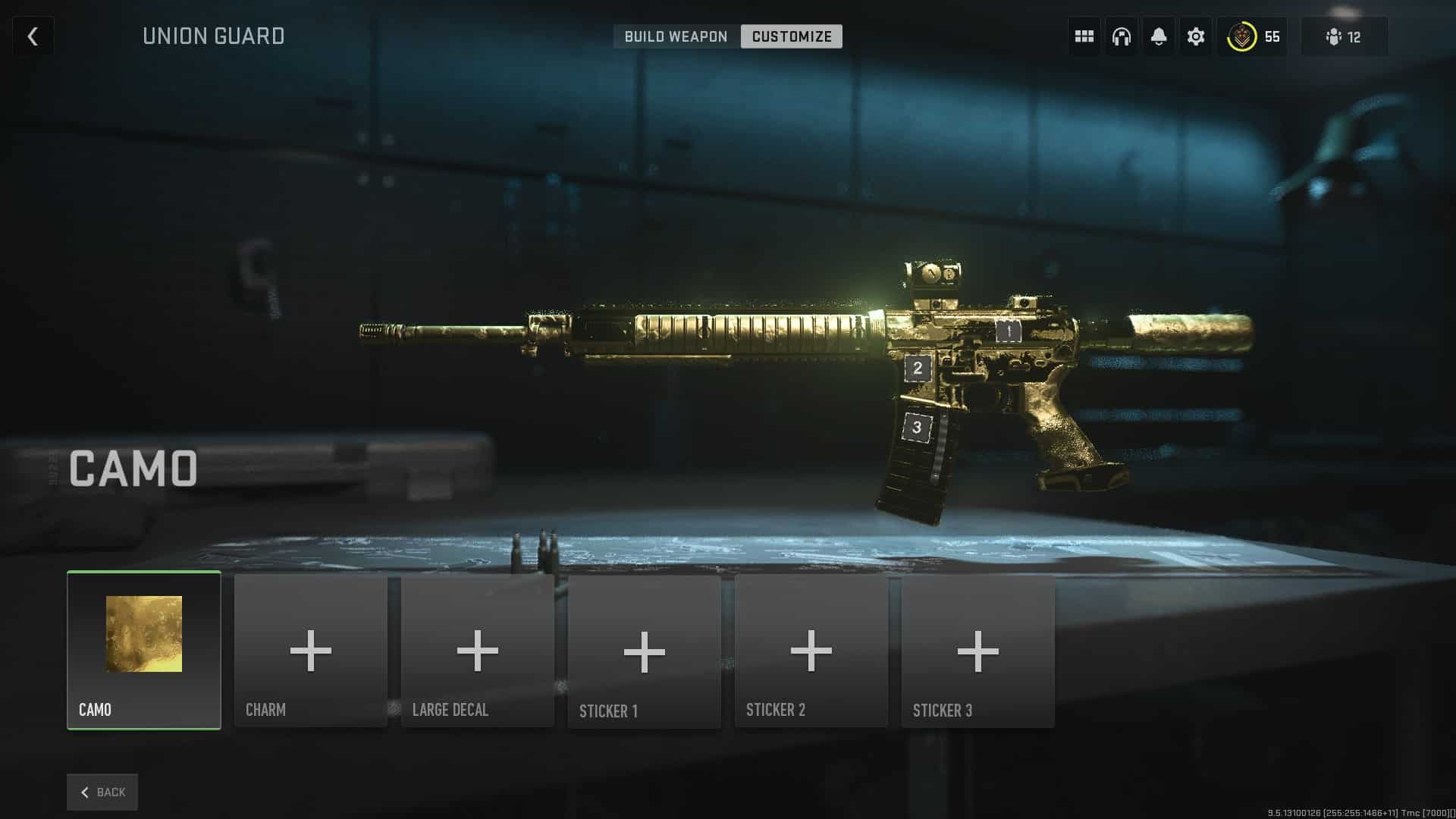 How to Unlock The Gold Camo
To unlock the gold camo, you must complete all the camo challenges present in the weapon. As an example, we will be looking at the Assault Rifle Challenges.
| | |
| --- | --- |
| Level 1 | Get 50 kills with the M4 |
| Level 8 | Get 50 kills while ADS with the M4 |
| Level 14 | Get 10 double kills with the M4 |
| Level 19 | Get 15 kills from behind with the M4 |
Each weapon category has a different set of challenges that needs to be fulfilled before you are allowed to use the Gold Camo.
The challenges will differ if you want to unlock the Gold Camo for an SMG, Sniper, or Shotgun, for example.
The challenges are pretty straightforward for Assault Rifles. After maxing out your weapons, you can start focusing on camos. There is a high chance your weapon might already be done halfway, as the challenges are really easy.
The first challenge gets unlocked at Level 1, and you must get fifty kills.
The second challenge gets unlocked at level 8, and you must get fifty kills while aiming down the sight.
The third challenge is unlocked at level 14. It wants you to get ten double kills.
The fourth and final challenge is unlocked at level 19, and you must get 15 kills from behind.
Once you have finished all these challenges, head over to the gunsmith and press customize and then camos, and you will see the shiny gold camo unlocked and ready for you to use.
Tips And Tricks On How To Unlock Gold Camo
To make your journey easier in unlocking the gold camo, we have created loadout guides to make your overall grind easier for a specific weapon.
If you plan to unlock the gold camos for the assault rifles, it would be beneficial if you followed our Kastov 762, Kastov 545, Kastov 74U, SO-14, FTAC Recon, And finally, M4 Loadouts.
In these Loadouts guides, we will dive deep into the mechanics of every gun and what sort of playstyle the gun benefits the most from, meaning you won't be fighting the weapon.
You can complete these missions in any online game mode. So, you can even get the Gold Camo against bots if you want to. Since you need to level up your weapon a lot to get the Gold Camo, you can use Double Weapon XP Tokens to speed up the process.
Other than this, you can play various game modes that do not have fixed objectives other than killing other players like Deathmatch or Free-For-All.
Game Modes To Unlock Gold Camo
To make the process easier, you can play a few special game modes that will allow you to progress faster. The best game modes that will help you achieve these challenges are as follows.
Invasion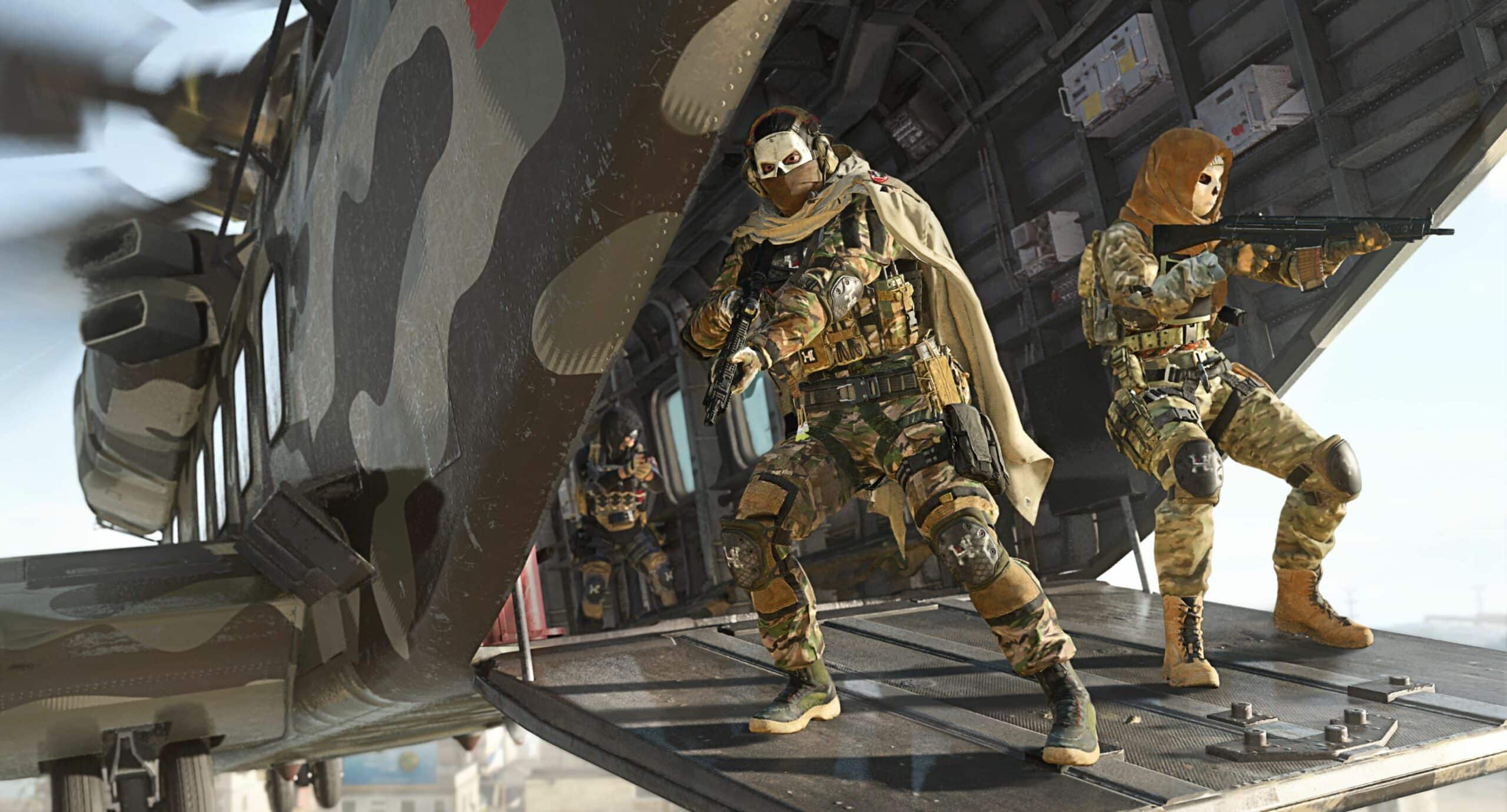 Invasion is by far the easiest mode to achieve challenges because it is filled with bots, which can help you get kills in a particular scenario. It can help you achieve those pesky challenges, such as ten double kills. Plus, Modern Warfare 2 has some great maps in this mode which you will certainly enjoy.
Hardpoint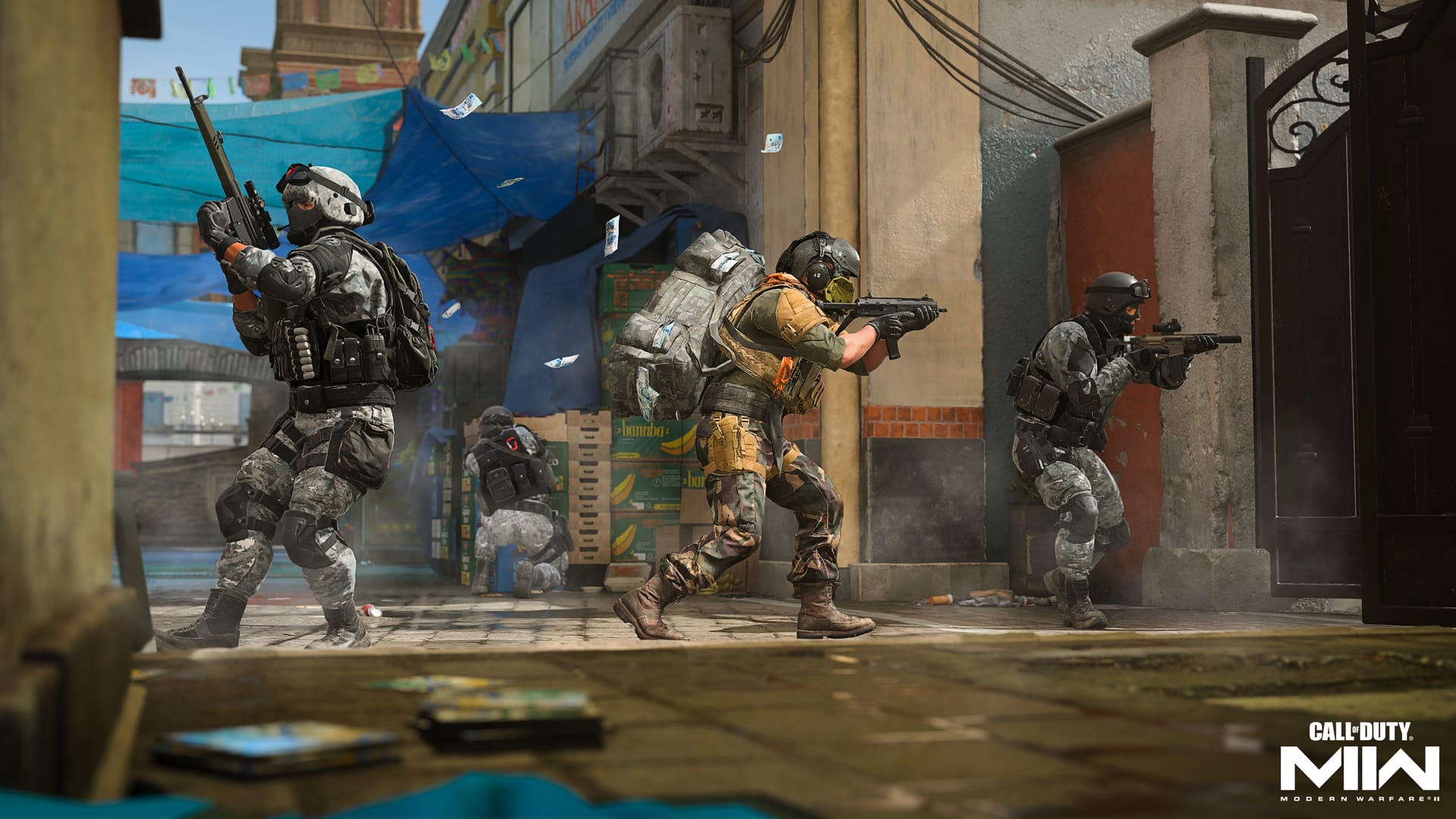 Hardpoint is my favorite as the objective revolves around the map frequently, and you are always flanking the enemy, which can let you easily get the fifty kills from behind.
Deathmatch
Team Deathmatch is a great mode to get tons of kills. The best part about this mode is that you can respawn quickly since it isn't objective based. Your goal in this mode should be to get as many kills as possible.
However, don't only get random kills. Try to complete objectives that will help you progress further.
Free-For-All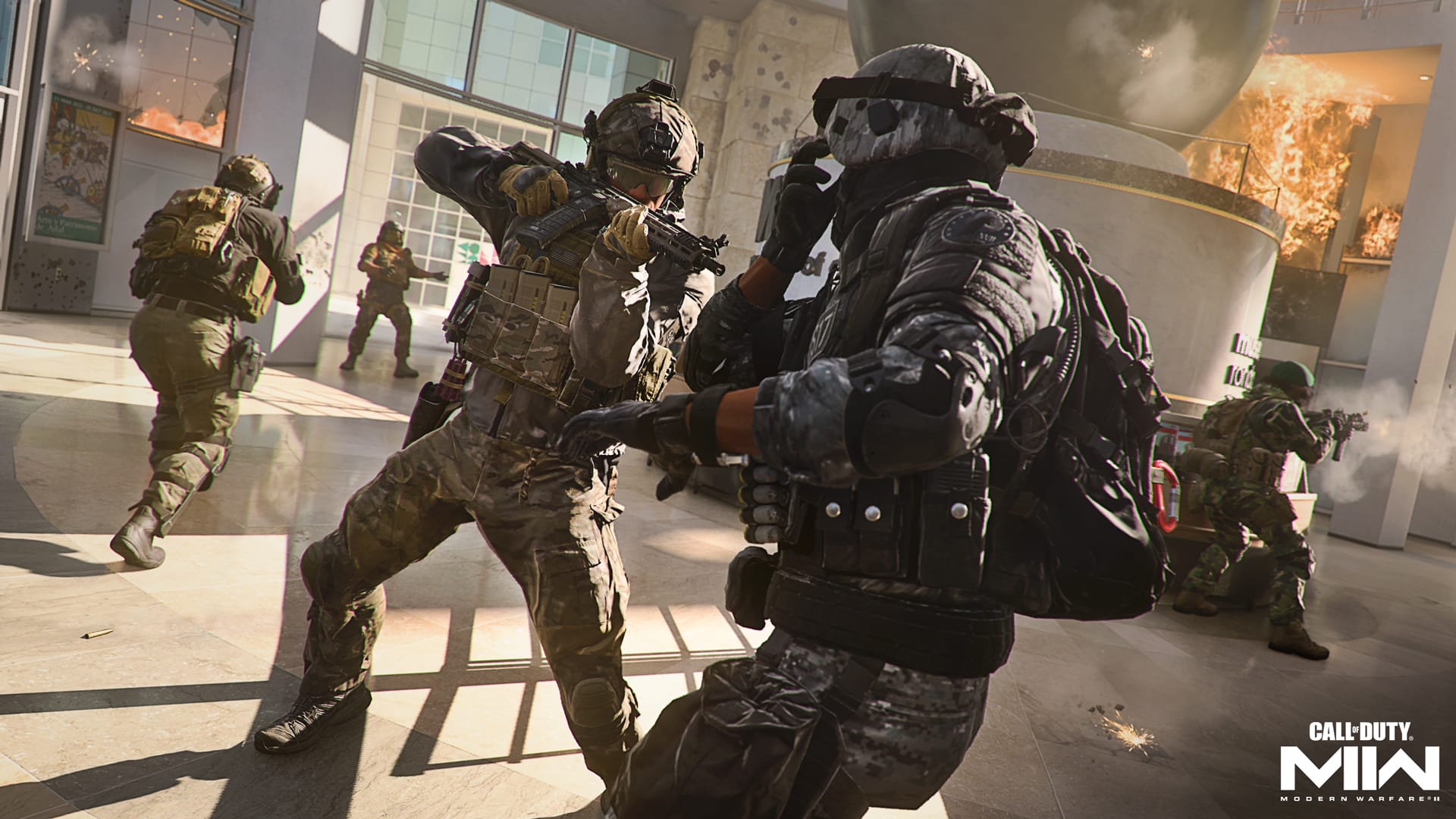 Alternatively, Free-For-All is a good mode that will also allow you to get tons of free kills. Since most players don't play this mode seriously, you can complete missions easily. This mode will allow you to get tons of double kills or complete other missions like "getting kills from behind".
How To Equip The Gold Camo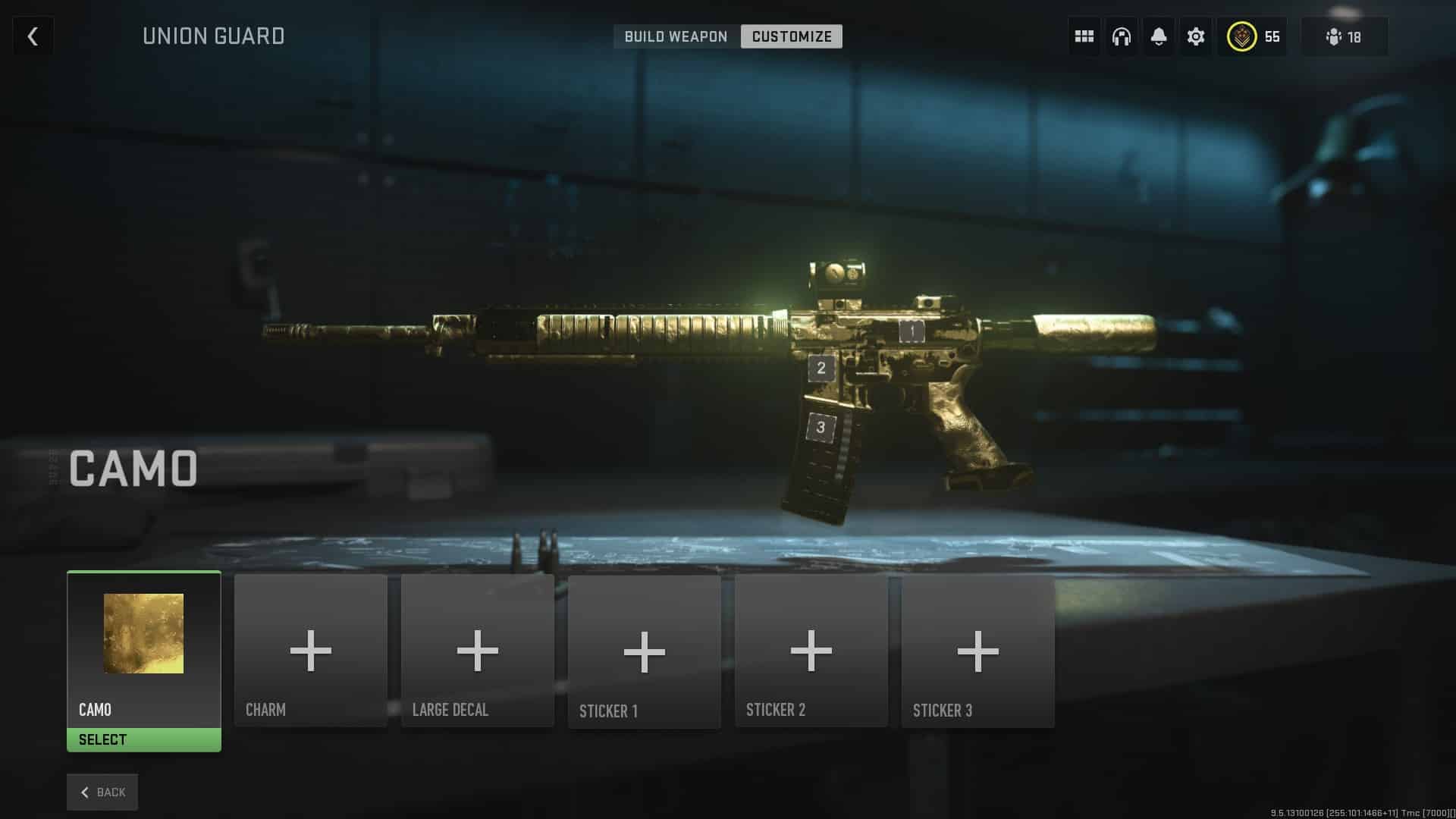 To equip your Gold Camo:
Head to the gunsmith,
Press the customize tab.
Now, choose the option saying camo.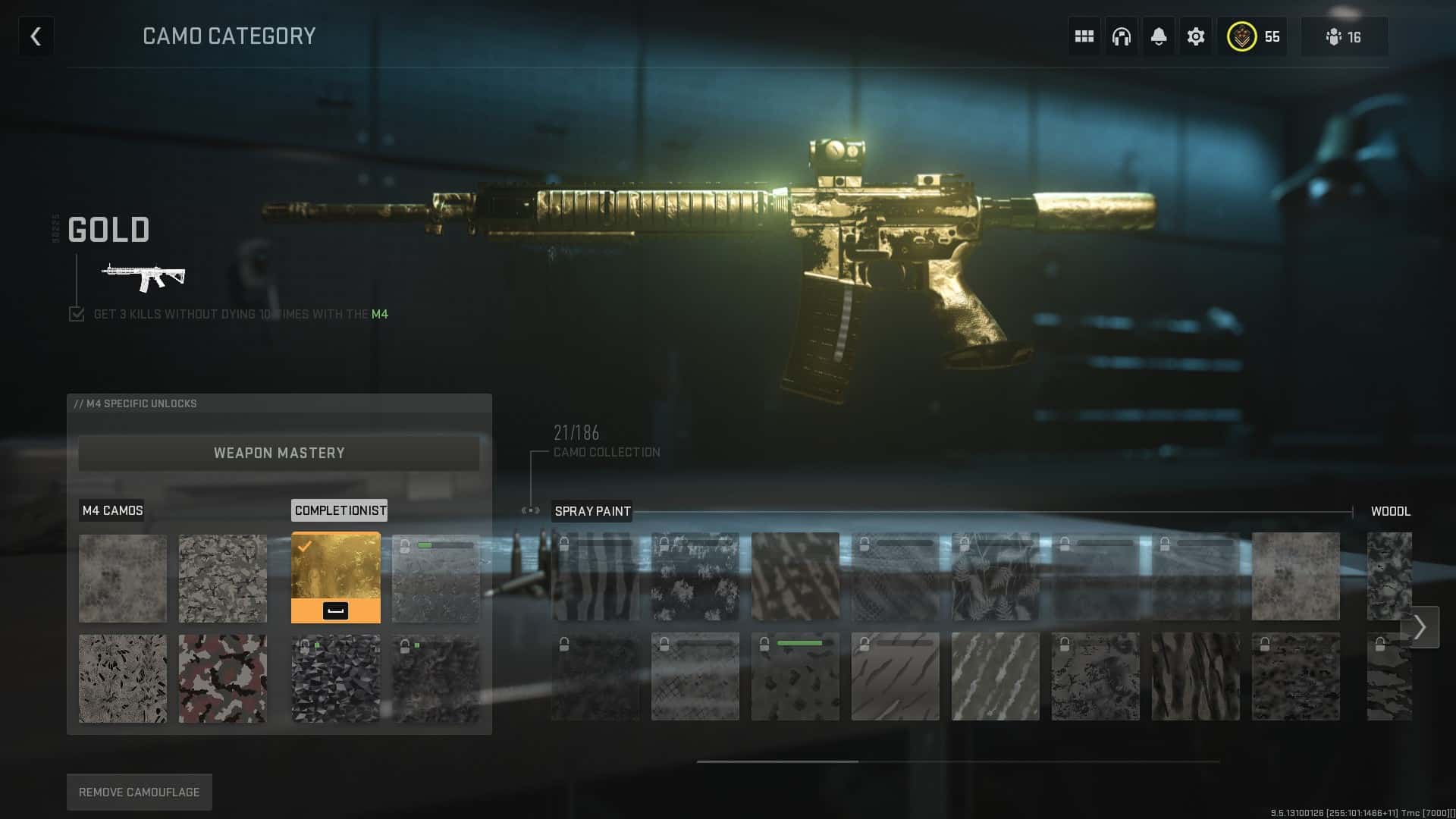 After reaching the camo tab, you can hover over the Gold Camo and select it.
If you are on a PC, there is a glitch currently not allowing you to click on it. To select the Gold Camo, you have to use movement keys to get to it. After hovering over the camo with the help of WASD, press enter and equip it. And now you can show your hard work off to the whole game.
Conclusion
And there you have it, that is how you can unlock the gold camo in Modern Warfare 2. It can take quite some time – and effort – to finally get the gold camo but it will be worth it in the end. You will be able to show off your mastery by equipping the gold camo with your favorite weapon.
Which weapon do you like the most and which camo do you prefer? Let us know your thoughts in the comments below!