Your expeditions across the treacherous worlds of Remnant 2 will become increasingly difficult as you progress further into the game, and there will come a point when you'll stop feeling any oomph from your weapons. What do you do then? How do you upgrade your weapons in Remnant 2?
You must talk to Riggs at Ward 13 if you wish to upgrade your weapons in Remnant 2. Riggs can help you upgrade all of your weapons to their max stats. Simple weapons can be upgraded to a +20 rank, while boss drops can only be upgraded to a max +10 rank.
Through this guide, we'll tell you how to upgrade your weapons in Remnant 2 and what material requirements you'll be looking at for each upgrade.
Upgrade Your Weapons in Remnant 2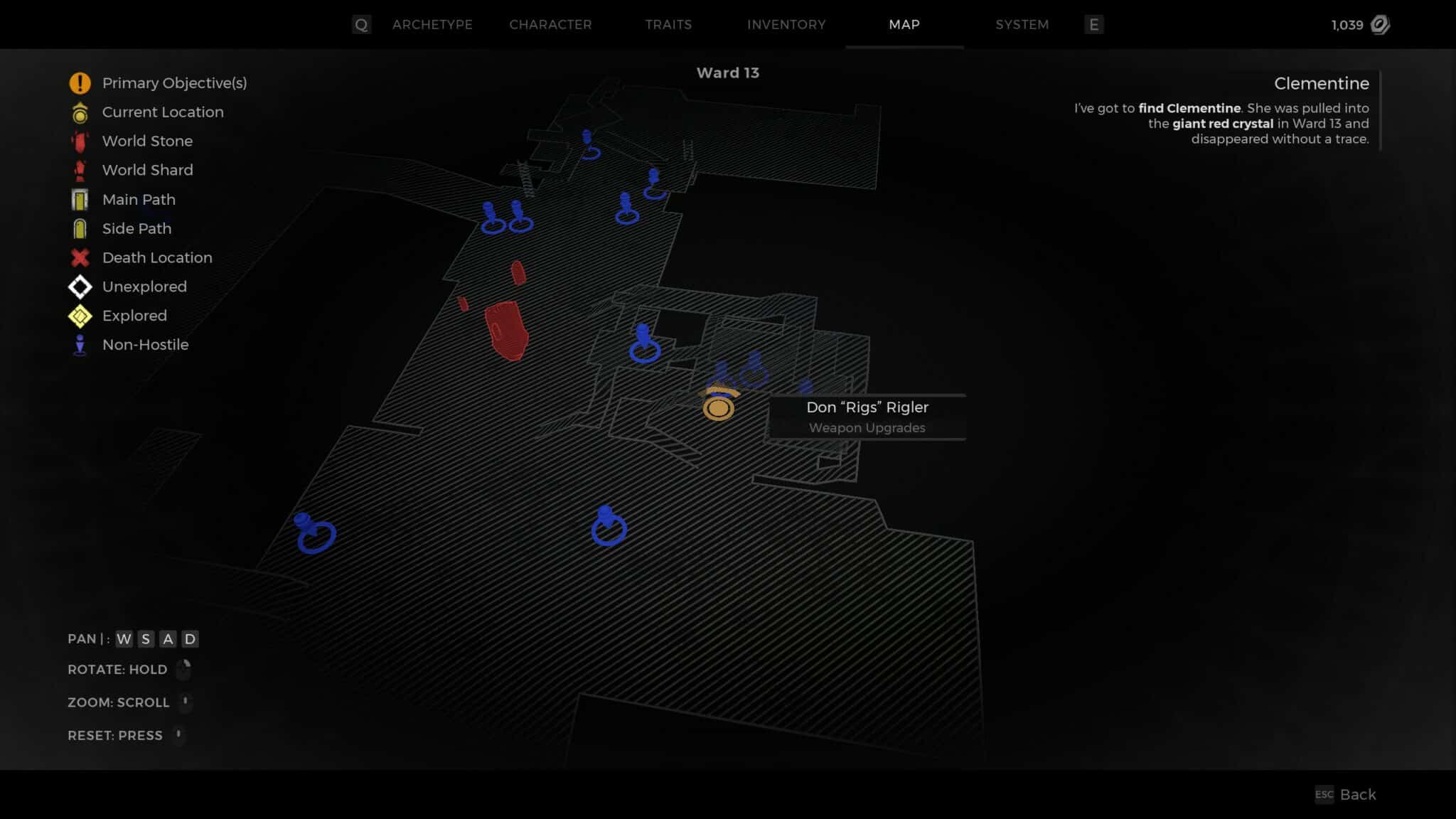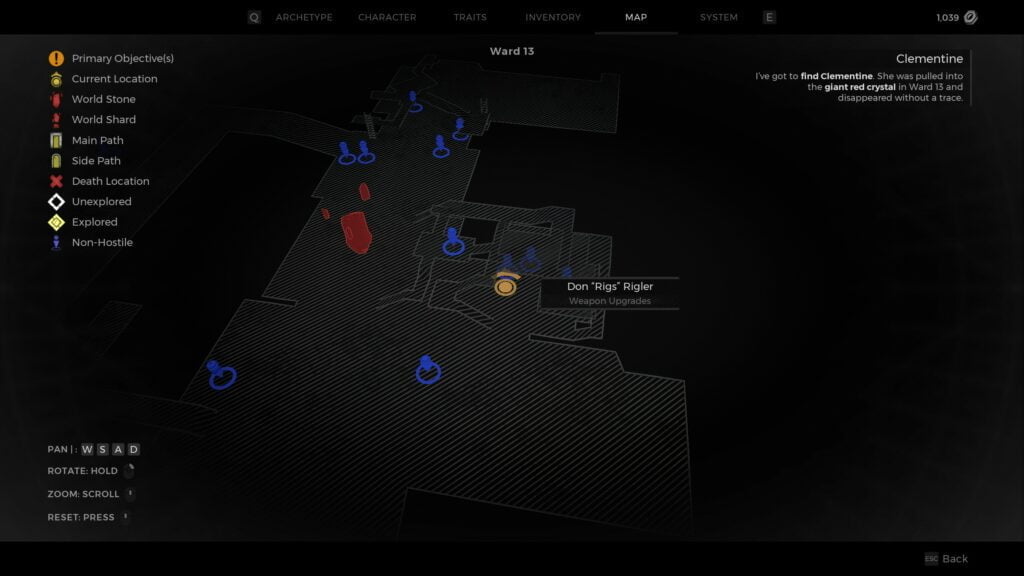 Once you've figured out that you need to upgrade your weapons in R2, head back to Ward 13 and find Riggs. Riggs has set up shop on the right side of the area, on the ground floor.
You can check his exact location in the image above. Go and talk to him, and he'll present you with weapon upgrade options and their material requirements.
Material Requirements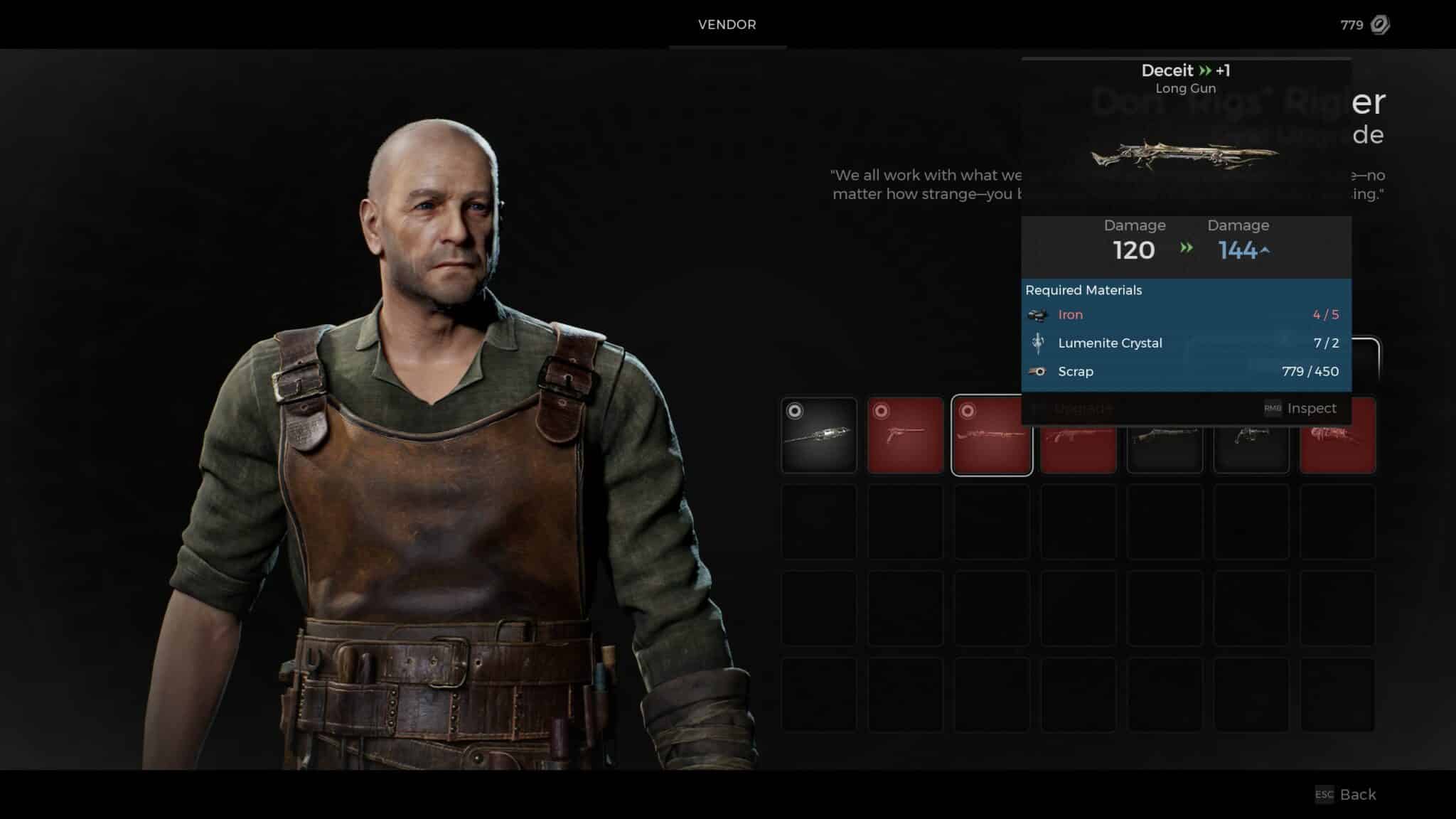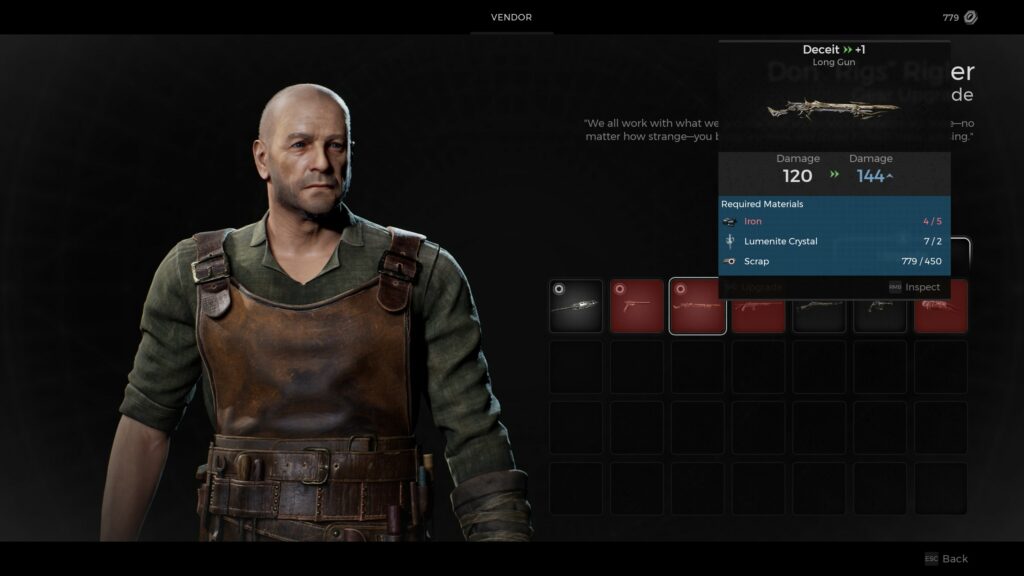 The most common mats you'll be spending while upgrading your weapons in R2 are Scrap and Iron. The type of iron changes as your weapon levels up.
+5 Rank weapons require Iron
+10 Rank weapons require Forged Iron
+15 Rank weapons require Galvanized Iron
+19 Rank weapons require Hardened Iron
+20 Rank weapons require Simulacrum
As we mentioned above, you can upgrade both standard and boss-dropped weapons. Boss weapons can only be upgraded to a +10 Rank and require Lumenite Crystals. This system works exactly how it did in Elden Ring with Smithing Stones.
That's all you need to know about upgrading weapons in the game. This info should help in making your journey a tad bit easier. Keep checking WIG for daily Remnant 2 coverage.