Most streamers often use soundboards as a way to add a bit of extra value to their stream. Well-timed sound effects can provide additional context and entertainment to conversations. Luckily, you can now take conversations to a whole new level using the newly added Discord Soundboard feature.
Add your own personal touch using popular sound effects or custom ones that only your friend group can relate to. It's a very easy to process, and we'll take you through each step.
The Discord Soundboard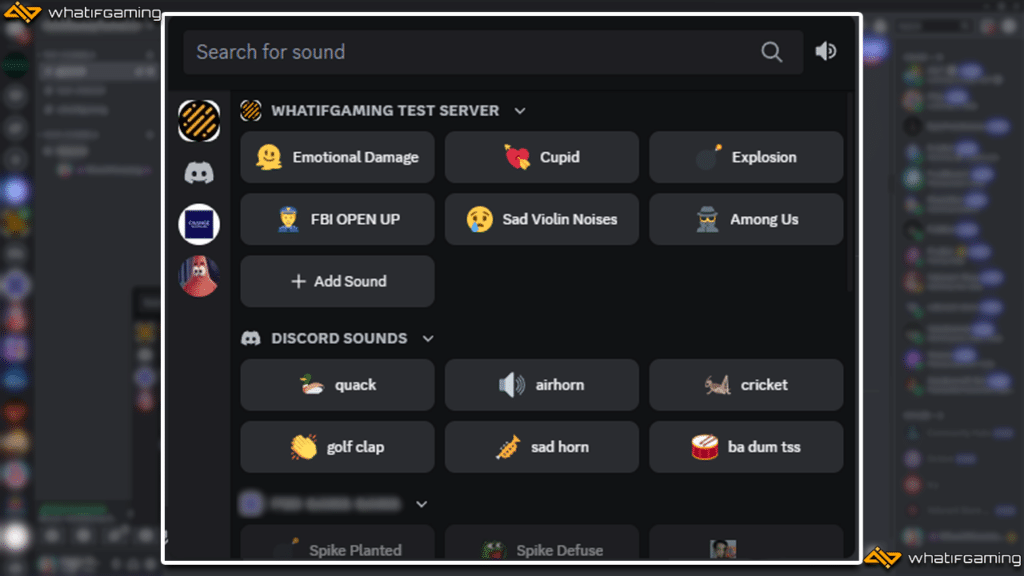 Discord added their new Soundboard in their April 7, 2023 update. It was a new in-app feature that allowed users to upload their own custom sound effects and let everyone within the same voice channel hear them. Gone are the days when users had to install an external app to use SFX on Discord.
It's a fun and unique feature that can only be used and seen on the Desktop app. However, mobile users who join the same voice channel are also able to hear the SFX, just not use them.
Before you can enjoy the SFX, you must set up the Discord Soundboard. Here's how to use the Discord Soundboard.
How to Set up the Discord Soundboard
Setting up the Discord Soundboard on your server is pretty easy. You just need to have a high enough role on Discord so that you're allowed to upload sounds. If you're the creator or have an admin role, then you should have no problems. If you're just a member, you can still request that new sound effects be added to the Soundboard.
Here are the steps you'll need to follow to set up the Discord Soundboard on a server:
Click on the drop-down arrow near the server's name and click on Server Settings.
Head over to the Soundboard tab.
Click on the Upload Sound button.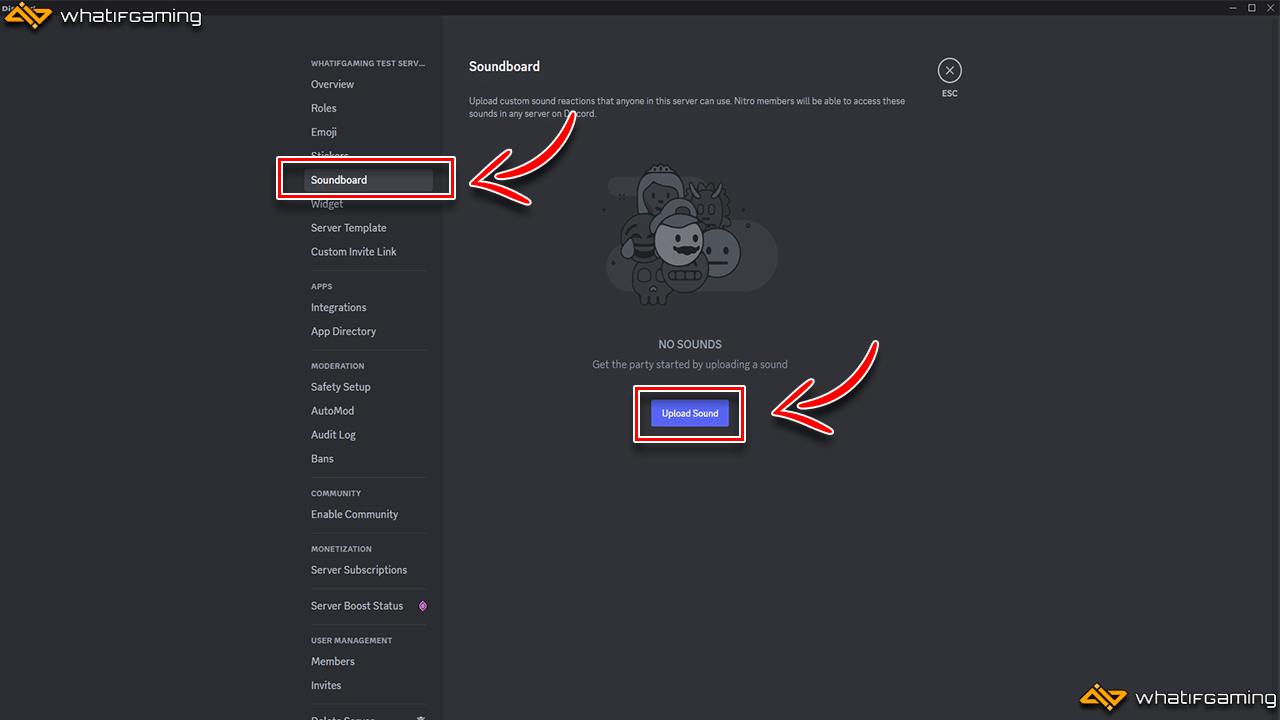 Choose the sound clip that you want to use by clicking on the Browse button.
Trim to your desired length, with the max being 5 seconds.
Set a name and an emoji to your new SFX and click on the Upload button to finish.
There you go. You've now added your first SFX to the Discord Soundboard and can start using it in any voice channel.
Note: You can also delete or edit the sound clips from the Soundboard tab under Server Settings.
Discord Soundboard Rules and Limitations
While the Discord Soundboard was added to elevate conversations and make them more fun, there are still some rules and limitations that we all have to follow.
Here are the basic rules for using Discord Soundboard:
The sound clips you upload must not violate Discord's Terms of Service.
The sound clips must have a maximum length of 5 seconds.
You need to have a role that allows you to manage expressions to upload sound clips.
You need to have a role that allows you to use expressions to use the Soundboard.
There is also a limit to the maximum number of sound clips you can add. These limits change depending on a server's level.
Here are the number of Soundboard slots per server level:
No Server Boost (0 Boosts) – 8 Slots
Server Level 1 (2 Boosts) – 24 Slots
Server Level 2 (7 Boosts) – 36 Slots
Server Level 3 (14 Boosts) – 48 Slots
Finally, you can only use the sound clips within the voice channel of each respective server. However, you can use sound clips globally if you're a Discord Nitro subscriber. This makes Discord Nitro incredibly valuable if you own a server.
Conclusion
That's pretty much everything you need to know about Discord Soundboard. It's a nice feature that can help create unique conversations and fun moments. Just don't spam it too often because it can get pretty annoying.
Note: You can adjust the volume through the Soundboard by clicking on the speaker icon. This way, you won't have to hear your friends spamming the Soundboard when things get crazy.