Infinity Strash: DRAGON QUEST The Adventure of Dai is an upcoming action role-playing game from Square Enix and GameStudio Inc. This game is based on the Adventure of Dai anime, which was based on the Dragon Quest games. It's kind of coming full circle now with this game adaptation, and it's coming to PC and plenty of consoles in September 2023. Here is the Infinity Strash pre-order bonus content you'll get for an early purchase.
Infinity Strash Pre-Order Bonus
If you pre-order Infinity Strash, you'll receive the Legendary Hero outfit for Dai, and The Hero's Tutor, a bond memory.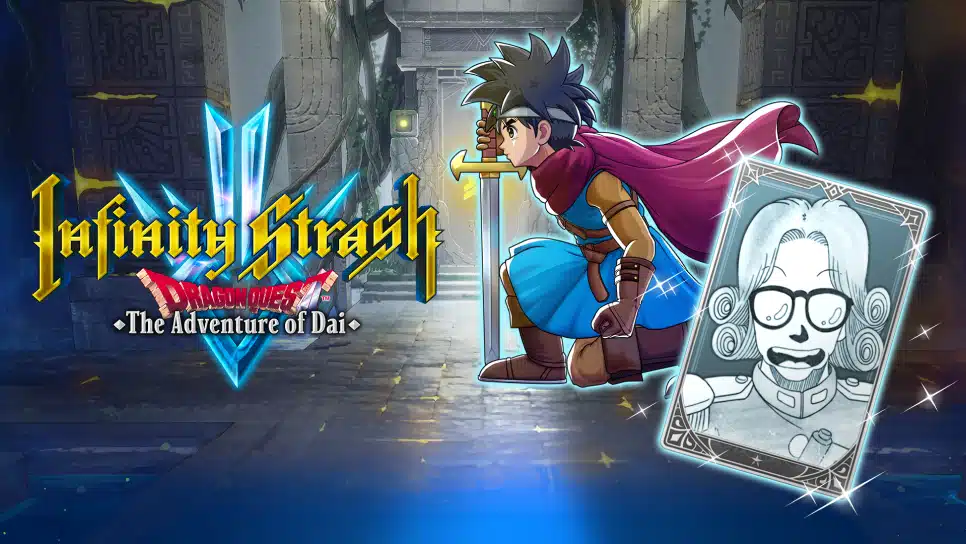 This is a pre-purchase bonus, which means that if you purchase the game by 10th October 2023, you'll still receive both bonus items. The first item here is cosmetic, but the Hero's Tutor, actually grants provides bonus XP.
While the outfit is exclusive to pre-orders and players that pre-purchase the game, the Hero's Tutor bond memory can be attained at The Temple of Recollection and is only an early access item.
Pre-Order Infinity Strash
You can now pre-order the game from the links below:
The standard edition is priced at $60, and the bonuses are the same across each platform.
Infinity Strash Digital Deluxe Edition
There's a digital deluxe edition available for pre-purchase as well and costs $65. It includes the following additional content.
Legendary Mage Outfit for Popp
Legendary Priest Outfit for Maam
Legendary Martial Artist Outfit for Maam
Legendary Swordsman Outfit for Hyunckel
Legendary Warrior Outfit for Hyunckel
This edition includes the pre-order bonus content as well.
Infinity Strash Release Date
Infinity Strash: DRAGON QUEST The Adventure of Dai is coming to PC, Nintendo Switch, Xbox One, Xbox Series S|X, PS4, and PS5 on 28 September 2023.
While you're here, make sure to check out our other pre-order guides for other upcoming releases, including Immortals of Aveum, Lords of the Fallen, and Atelier Marie Remake.
What do you think of the Infinity Strash pre-order bonus content? Do you think it warrants an early purchase? Share your thoughts in the comments below and let us know.