It seems that Tom Taylor, the head writer for the Injustice 1 & 2 tie-in comics, is doing some very obvious teasing on his twitter. Posting some letters of the Injustice font and also putting in quotes from each of his comics. Perhaps a sequel announcement is on the horizon.
Injustice 3 could be ushered into the next-gen
Injustice 3 could be the next big reveal from NetherRealm studios and Warner Bros. The comic series creator is certainly having a field day in teasing the announcement:
The font is very evident in the comics, but only a few issues: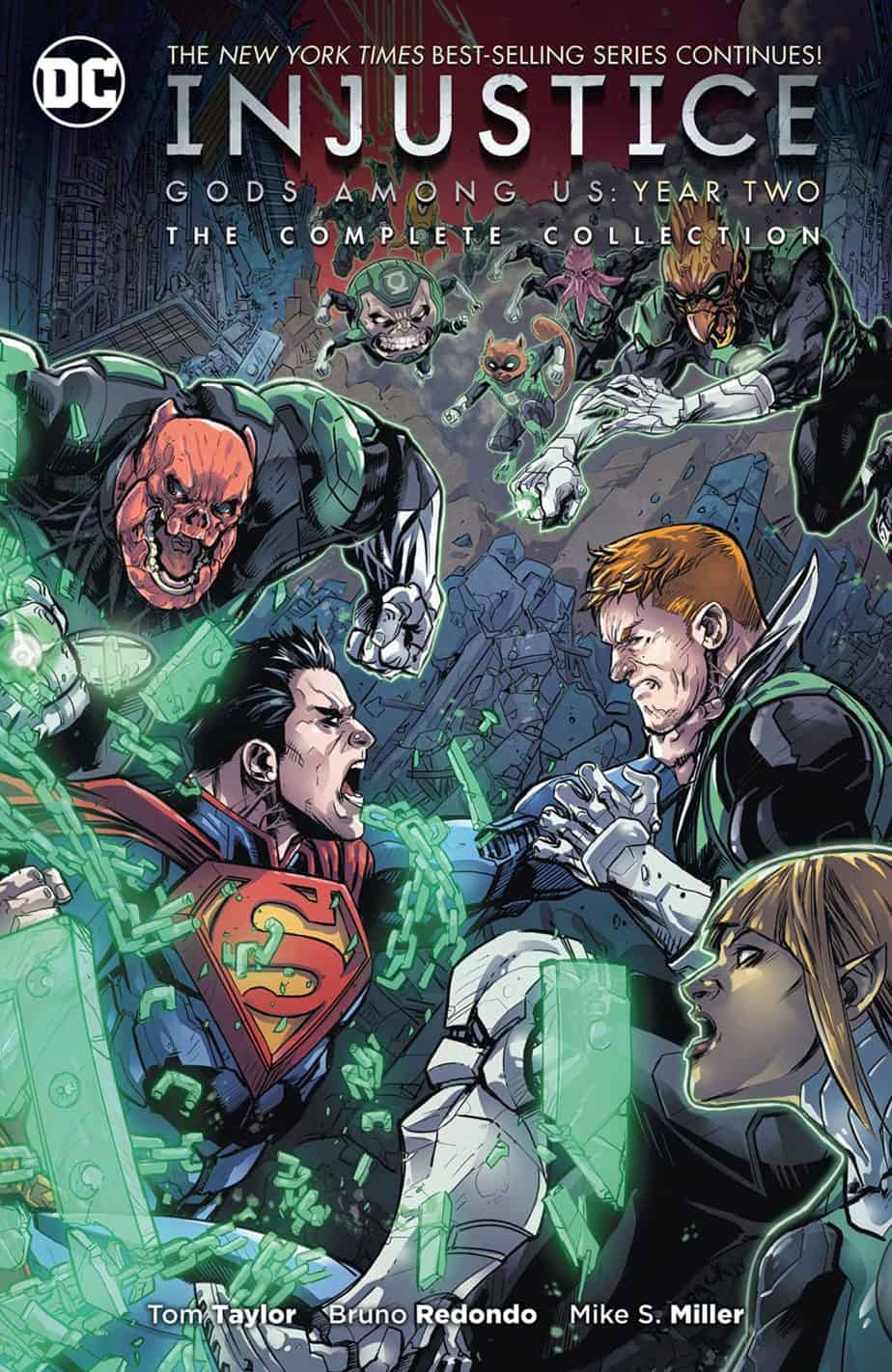 Notice the I on Injustice having a slight cut on the upper-right and lower-right. The fonts of the games are also very prominent so Tom is most likely teasing Injustice 3 tie-in comics that will complement the announcement of a main game.
With Injustice 2 released in 2017, and NetherRealms last project being Mortal Kombat 11 in 2019, the studio could certainly use a new entry in the former. It has been some time now.
With the next-generation consoles on the horizon, it could be possible that the game will be exclusive to the PS5 and Xbox Series X.
Injustice 3 coming this gen, or the next?
It would be too soon to release Injustice 3 this quickly and have it support a cross-purchase or smart delivery model. As such, fans are expecting the teasers to lead to a 2021 release date.
While Ed Boon hasn't yet shared any hints or details regarding the Injustice series for a while, we can hope that a sequel is indeed in the works.
It's worth mentioning that the timeline for the comics and games isn't always that far apart.
The first Injustice comics issue was published in January 2013 with the game releasing in April 2013.
The second Injustice comics series first issue was published in April 2017 and the game was released in May 2017.
If there is an third Injustice comics series, you can bet that a video game release won't be that far behind. All we need is a confirmation of the comics existing to cement the release of a new entry.
For now all we can do is wait for potential reveal opportunities. The earliest of which could be August 21st but that is a day dedicated to Mortal Kombat 11 announcements.
What are your thoughts on the potential of an Injustice 3? Let us know in the comments section below!