It's been 5 years since Injustice 2 was released, and it's seen remarkable success thanks to its surprisingly deep yet accessible combat. It's been radio silence from NetherRealm regarding Injustice 3 and its release date.
NetherRealm has been on a two-series cycle for a while, Mortal Kombat 9 in 2011 was followed by Injustice: Gods Among Us in 2013. Similarly, Mortal Kombat X in 2015 was followed by Injustice 2 in 2017.
Now we've seen Mortal Kombat 11 release in 2019, and going by their release cycle, Injustice 3 should've been at least announced.
To our dismay, this hasn't been the case so far. With E3 season on the horizon, we might see a dedicated WB event showing off new games, and among those, we could potentially see Injustice 3 announced.
Injustice 3: Release Date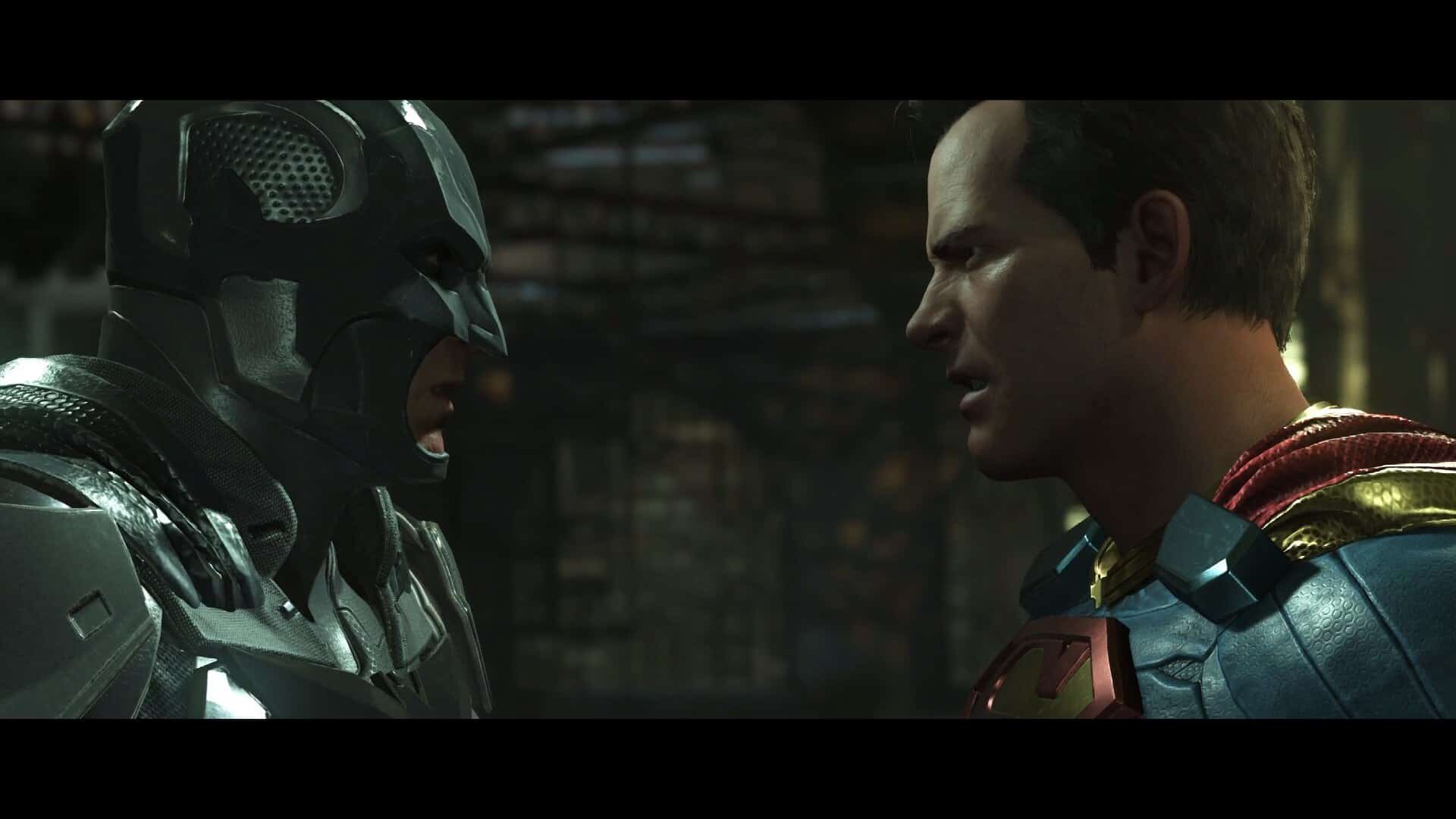 Injustice 3 has no plans of being released – at least until late 2023 – 2024. NetherRealm has no current plans of working on another Injustice 3, and the WarnerBros Merger has only made things more difficult.
Ed Boon being his usual cryptic self, Tweeted this recently, "We REALLY appreciate that 2 of our games have anticipation for future installments…. and wish we could be everything everywhere all at once. But someone would have to give us the keys to the multiverse 1st."
As usual, the fans ran away with the theories. To be fair, the Injustice series is well known to include the multiverse in the story, so the inclusion of that choice word was sure to stir up the fans. Ed Boon surely knows his audience and how to keep them engaged. Unfortunately, it's still not clear whether they are making the next Injustice or not, but the willingness to work on it is there.
A more recent update from Ed Boon suggests that either Injustice 3 or Modern Kombat 12 is under development at none other than NetherRealm's studios:
If it comes to the latter, the release date of Injustice 3 will be in the middle of 2023 (speculated).
Will We Ever Get an Injustice 3?
Going by the comments made by senior journalist Jeff Grubb from Giant Bomb, there are no plans in motion to announce the game either.
According to Grubb, NetherRealm doesn't have any plans of making Injustice 3 but is instead focusing on Mortal Kombat 12. Speaking on the Giant Bomb podcast, Grubb stated,
"It lines up with the reality, and it lines up with what I've heard, where Mortal Kombat 12 would make the most sense because that's a game they know will make money, it will sell well… Mortal Kombat 11 was great, it's doing well, but if you come out with Mortal Kombat 12 it will also sell and do well,"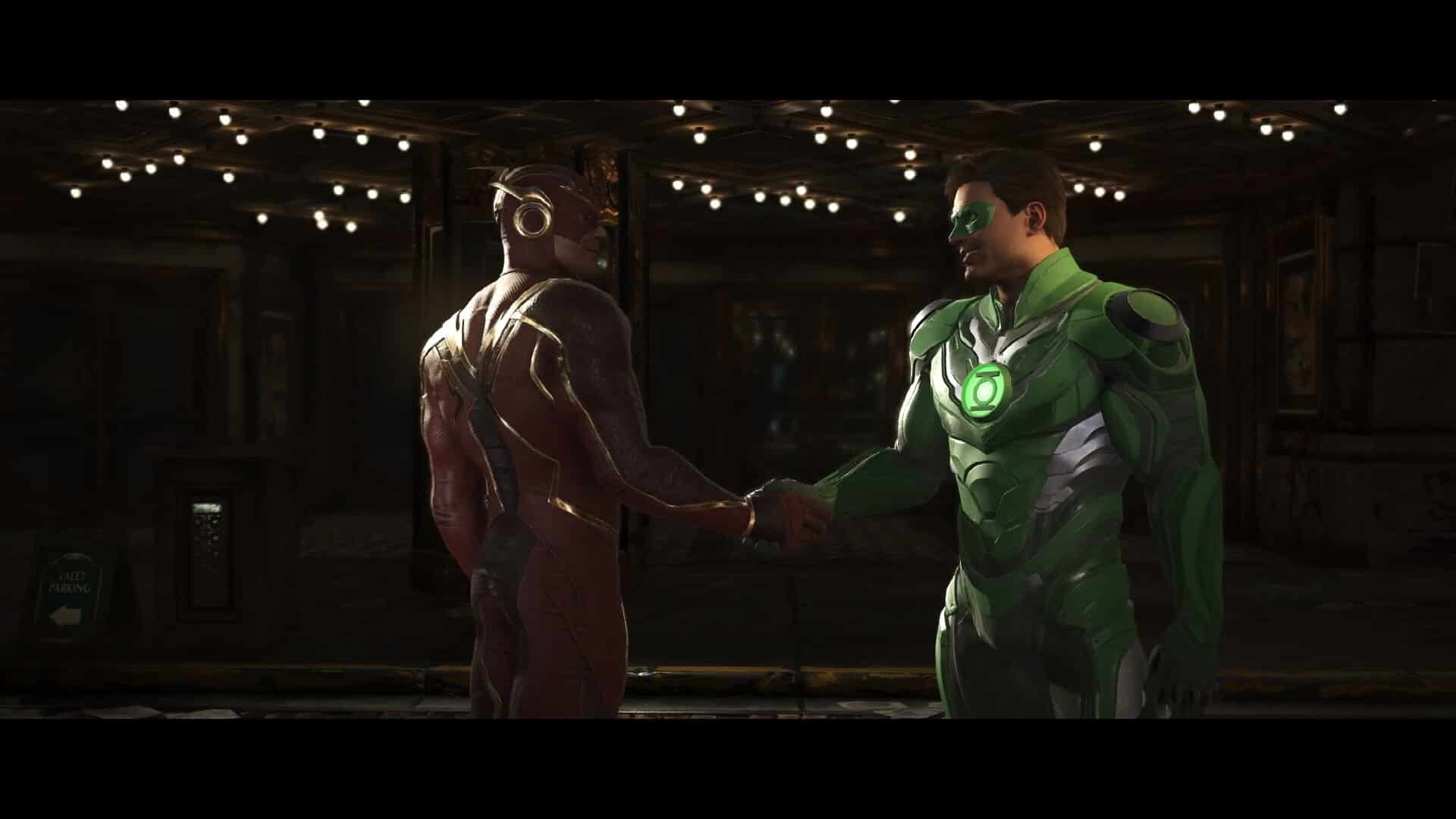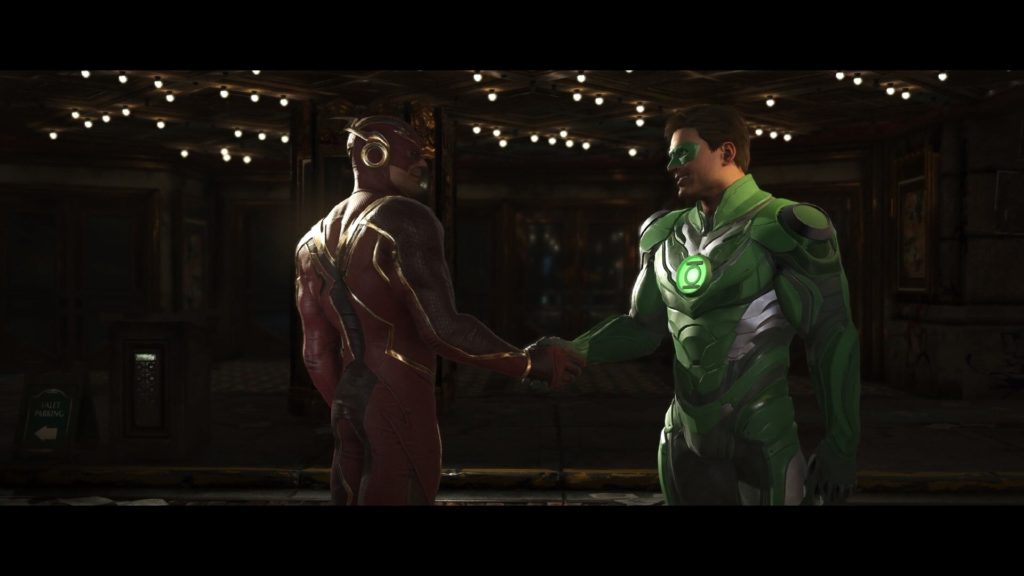 While Jeff is a well-established journalist, we cannot rule out the possibility of another Injustice game simply on his word. Maybe the company is keeping the project under tight wraps; we've seen this happen countless times when a company keeps its beloved project close to its heart until they are ready to release it.
| Game | Release Date |
| --- | --- |
| Mortal Kombat | 2011 |
| Injustice Gods Among Us | 2013 |
| Mortal Kombat X | 2015 |
| Injustice 2 | 2017 |
| Mortal Kombat 11 | 2019 |
| Mortal Kombat 11 Aftermath DLC | 2020 |
| Injustice 3 | 2023 Speculated |
| Mortal Kombat 12 | 2024 Speculated |
Release Schedule
In short, there is no Injustice 3 release date as of yet.
But, don't worry. We'll be updating this very post with any information that we get about the game, including the release date, as soon as we get our hands on them. So, stay tuned!
Creative Director at NetherRealm, Ed Boon, previously teased fans on Twitter regarding Injustice. He clarified that the Tweet involving Keanu Reeves was just a joke. Regardless, this stirred up fans.
Talking to Gamespot in May 2020, Creative Director Ed Boon revealed that his team is working on something secret.
"It's hard to tell the timing because we don't have a launch date that we've picked for our next game, and there are so many factors involved with the transition to the next consoles."
We've had rumors for a while about Injustice 3's existence, like the time when WB posted about jobs, when a comic writer teased it on Twitter, or when BossLogic made a fan poster. However, nothing conclusive came out of it.
WB and Discovery Merger
The tumultuous Warner Bros, and the Discovery merger, along with the pandemic, is enough to put a dent in NetherRealm's plans. Looking at it from that perspective, it's fair to assume that the development plans for Mortal Kombat would've become strained.
If that happens, securing a deal for Injustice 3 would become pretty hard for a while. Once the heat calms down, though, they can get deals sorted out, and Injustice 3 will see a release soon. The game rights belong to WB, so NeitherRealm can't just make a game and release it without their say-so.
The high-profile cancellations that resulted from the merge make us nervous. The injustice series hasn't been that popular, and while it is profitable, we are not sure it will be on the top of the list.
The company is looking to save money on all fronts, that's why they completely canceled quite a few projects, including the Batgirl movie. Hopefully, Injustice 3 gets the green light for release.
Injustice 3: Gods Will Fall Nvidia Leak
There was a leak, thanks to Nvidia's GeForce, back in 2021. There were several titles leaked in that info dump. Some games are already announced or released, while some remain unreal at this point. The leak mentioned both Injustice three and Mortal Kombat 12. The only problem is they are listed to be released with just a three-month difference.
What gives some credibility to the leak is that many games are either announced or outright released. Some notable surprised included PC versions of Sony PlayStation Exclusives.Titles like God of War 2018, Uncharted: Legacy of Thieves Edition, and Sackboy: A Big Adventure were leaked. Resident Evil 4 Remake and remasters of GTA games were also leaked.
The leak also suggests a name for the game; Injustice 3: Gods Will Fall. This is most probably just a placeholder name and not the final working title. However, the first Injustice was called Injustice: Gods Among Us, so it is not out of the realm of possibility.
Injustice 3: What We Know
We know NetherRealm is working on their next big game. They stopped support for Mortal Kombat 11 a while back, and they are focusing on the next project fully.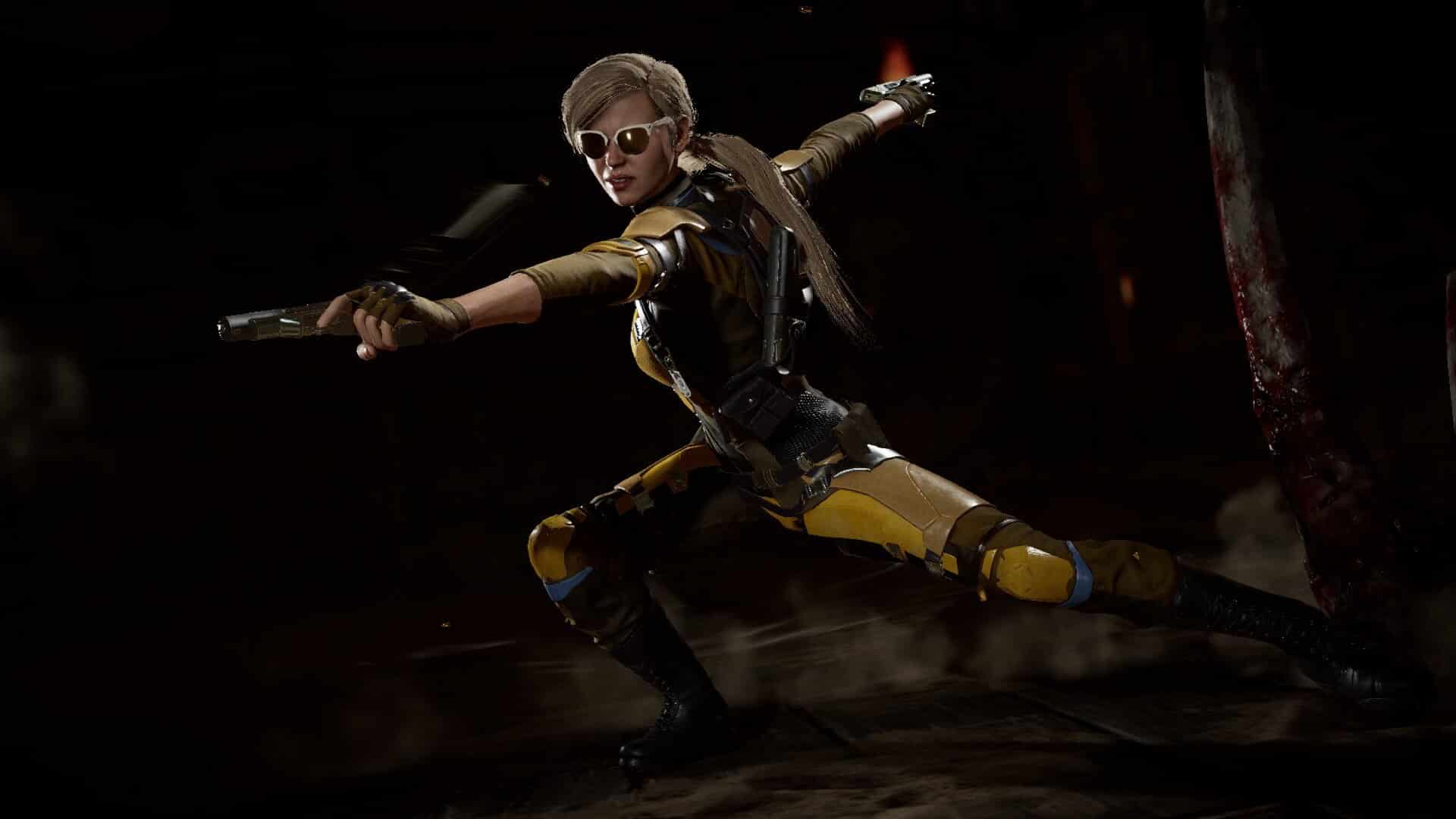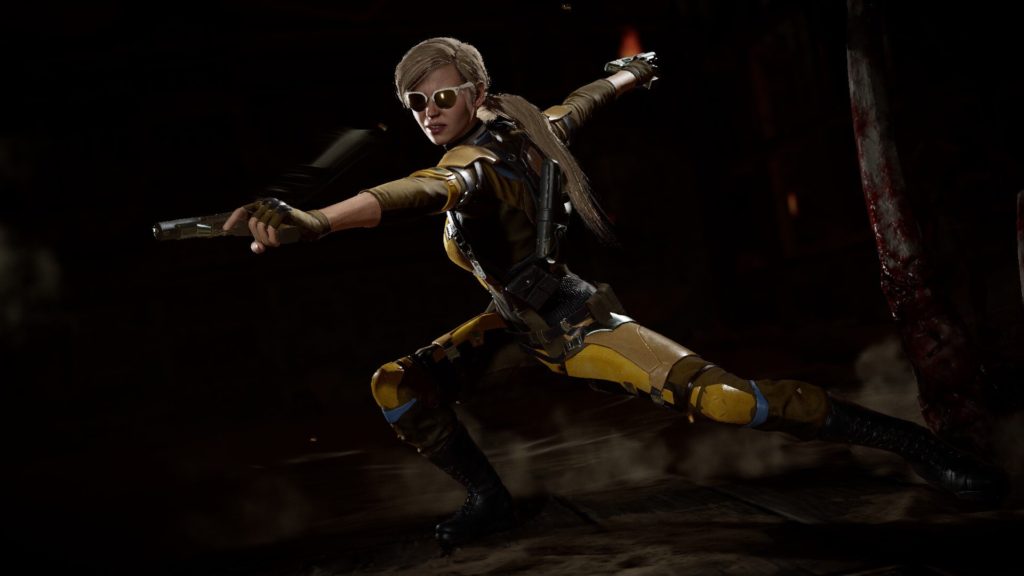 What that next project might be is up in the air. If we are to go about their release tradition, we could possibly see an announcement soon with a release soon after in a couple of months. The question is, whether they are working on Injustice 3 or Mortal Kombat 12.
The company could potentially surprise us by working on something entirely different. We can always hope for a Marvel Vs. DC game, but that is just a daydream at this point.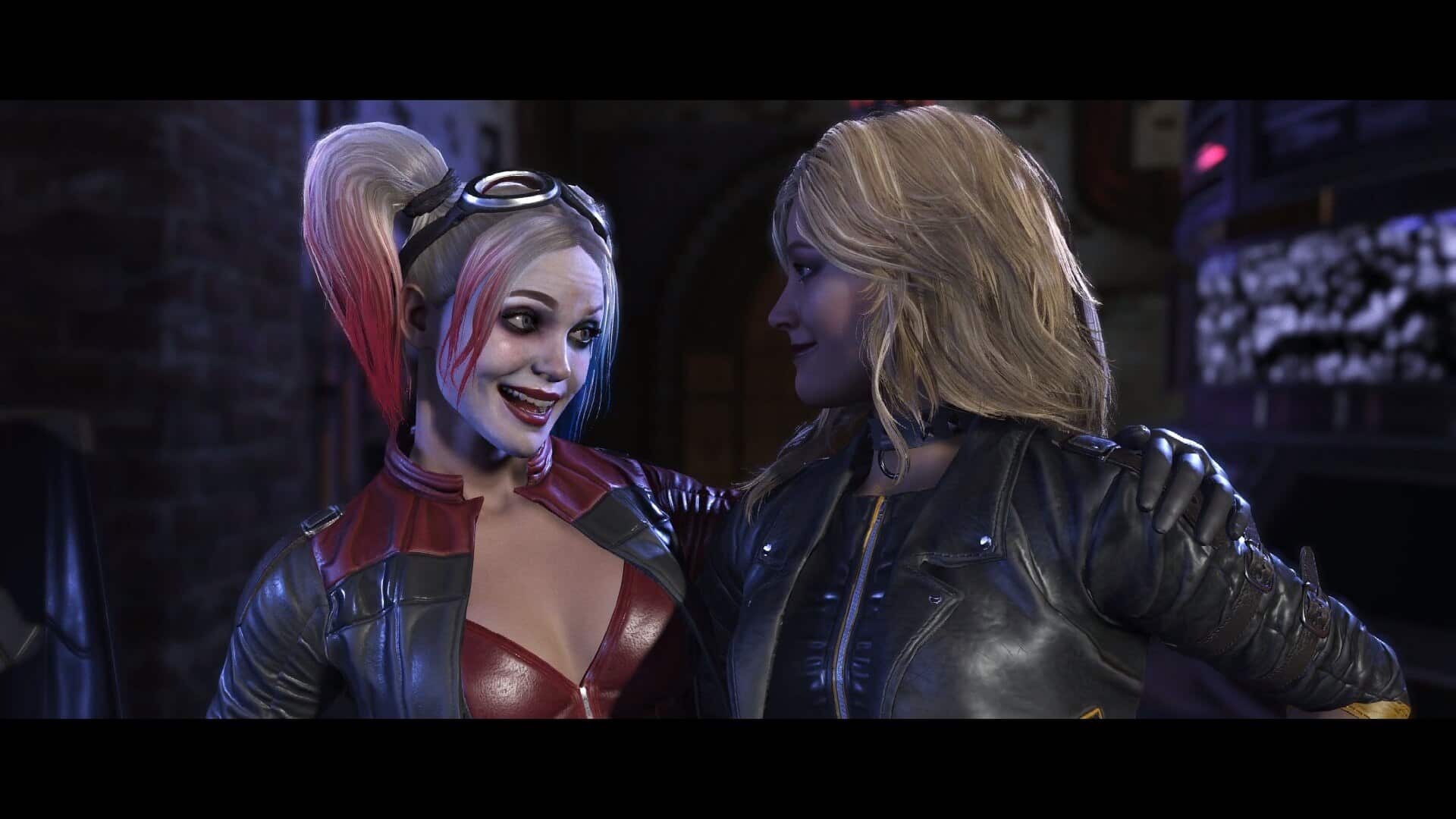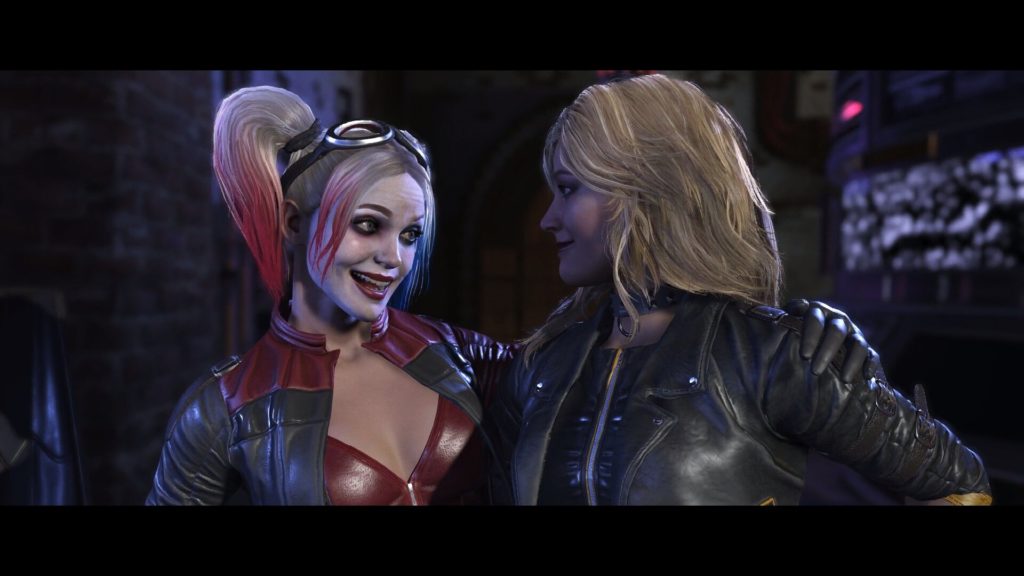 It also seems that the gap between releases is because of PS5 and Xbox Series X. The next game might skip PS4 and Xbox One entirely and only release on next-gen consoles. This a welcome change, as we can expect even better graphics and frame rates from Injustice 3. Bigger and bolder arena transitions will also make the fighting more dynamic and fun.
PC is also a given, but we hope the game has better net code on the platform, NetherRealm doesn't have a spotless record when it comes to PC ports, and hopefully, they nail the release this go.
Mortal Kombat 11 was released on Nintendo Switch as well, the game ran on the handheld, but the performance wasn't up to the mark either. We'll be pleasantly surprised if Injustice 3 releases on the portable console this time around.
The Story
We are going into spoiler territory here with Injustice 3 story, so if you haven't played Injustice 2, skip to the end.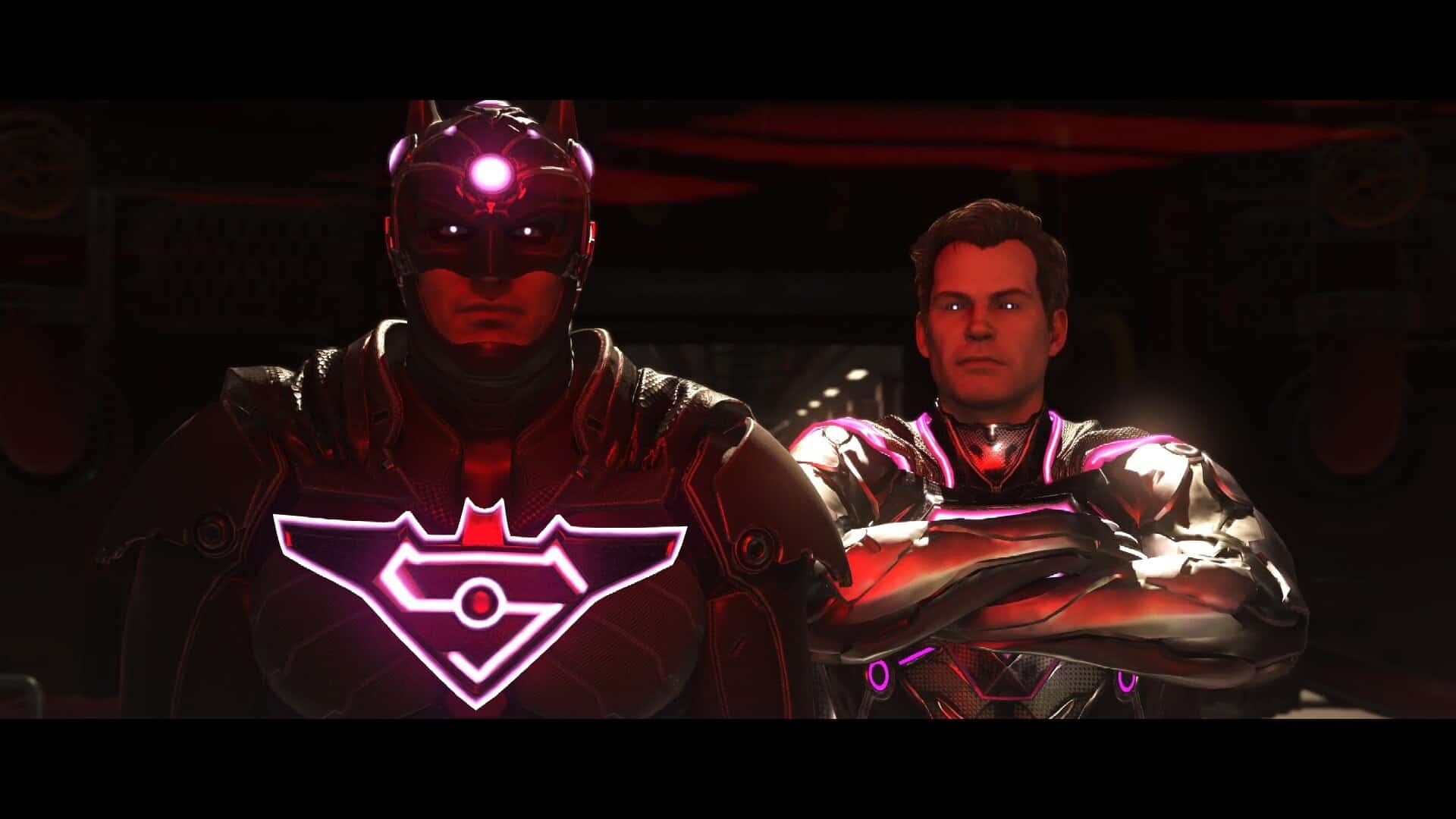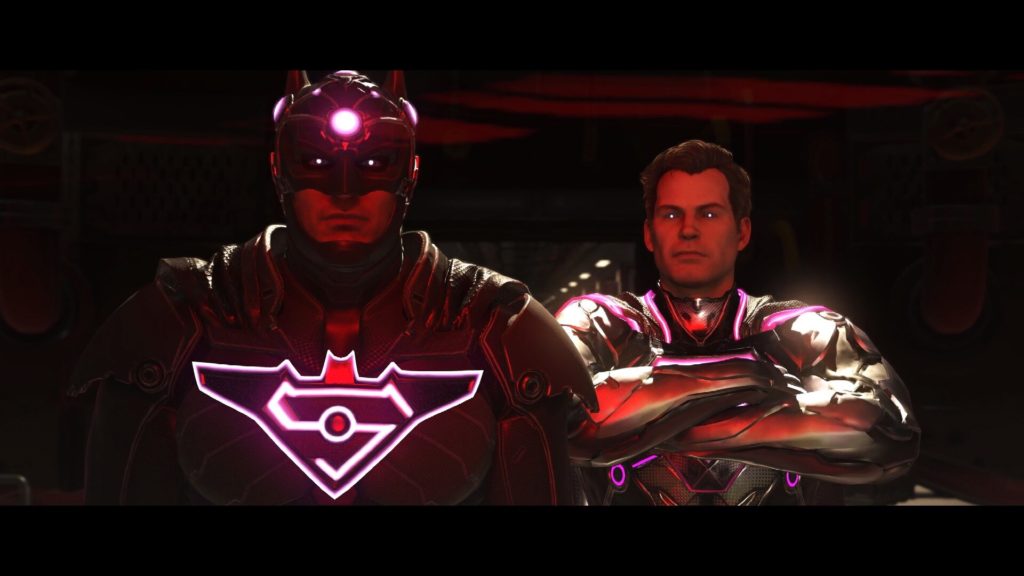 Injustice 2 had two endings, one where Superman wins and controls Batman with Brainiac's technology. The other had Batman winning and Superman is back being a prisoner. We don't know which one will be the canon ending NetherRealm will move forward with, but whichever they choose, it is going to be amazing.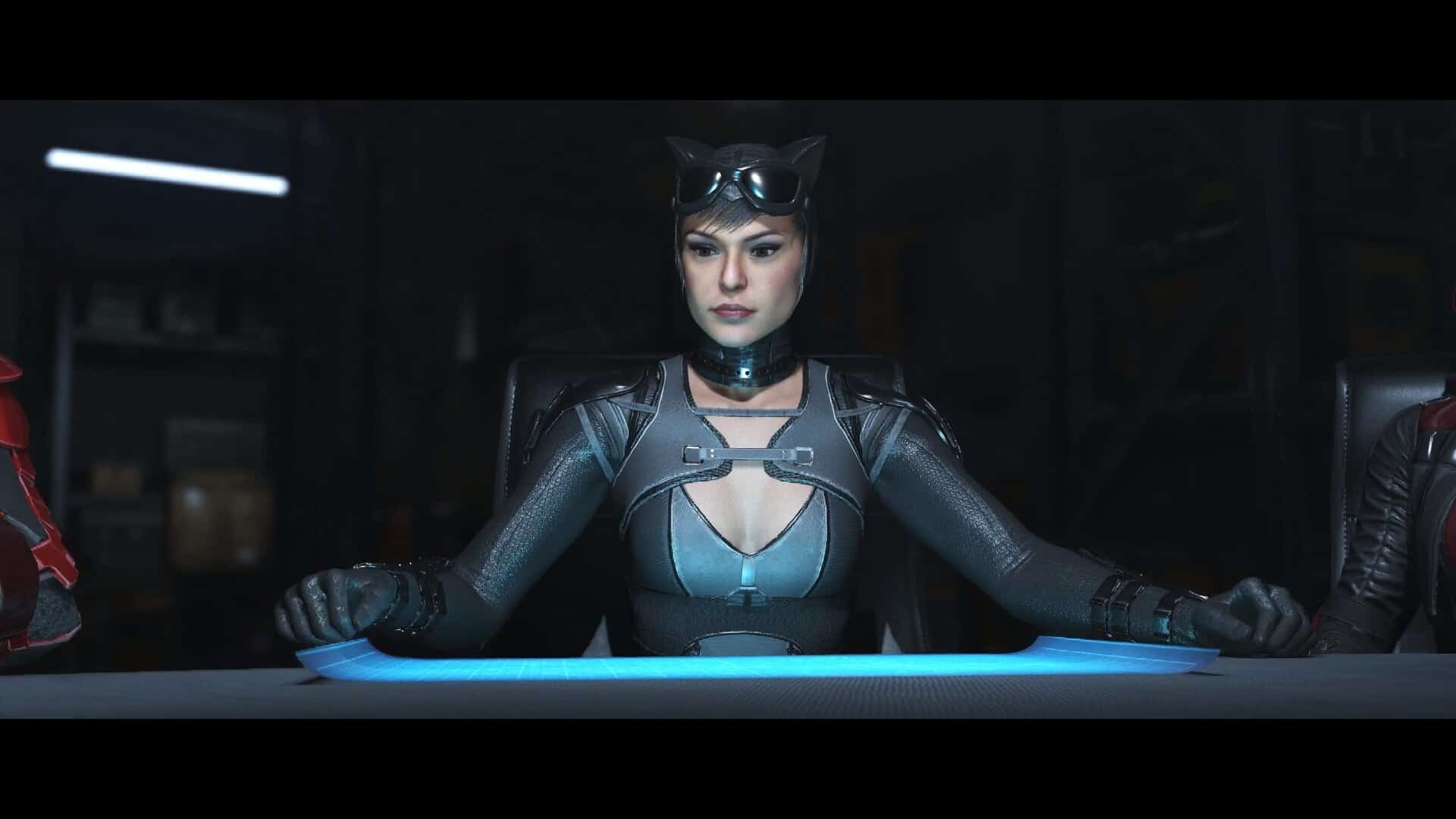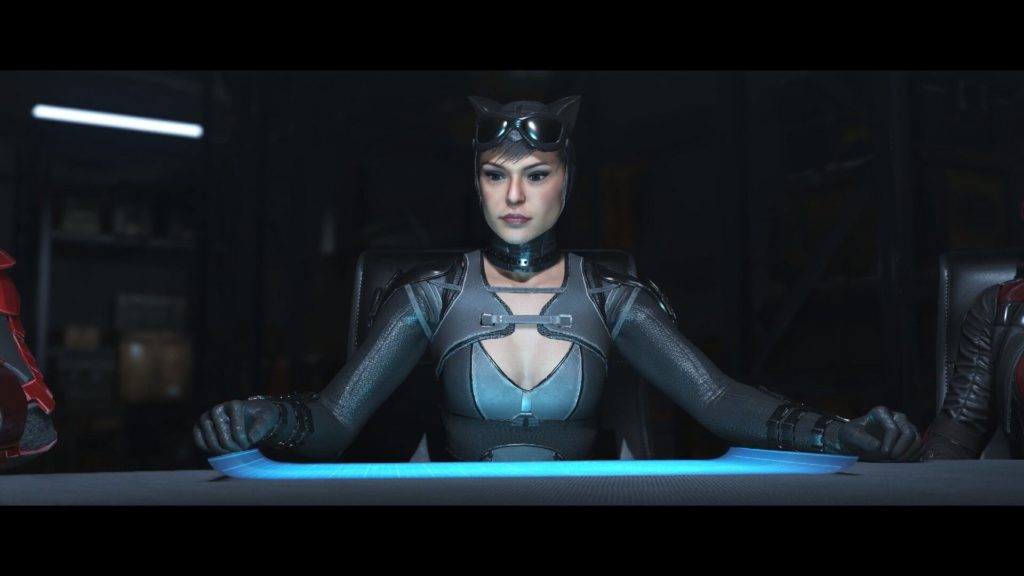 We can get some hints from the Injustice comic book series, but the games follow a wildly different path than the comics. However, we can speculate about the story a bit. I think there will be another threat to the world, either by an escaped Superman or another invasion. Superman is in the Phantom Zone, but we've seen characters escape it before.
This time around there should be more characters too, characters like Kitana, Killer Croc, Riddler, and even Batman Beyond would be a welcome addition. Personally, I'd love to see Batman Who Laughs and Booster Gold have their time in the limelight.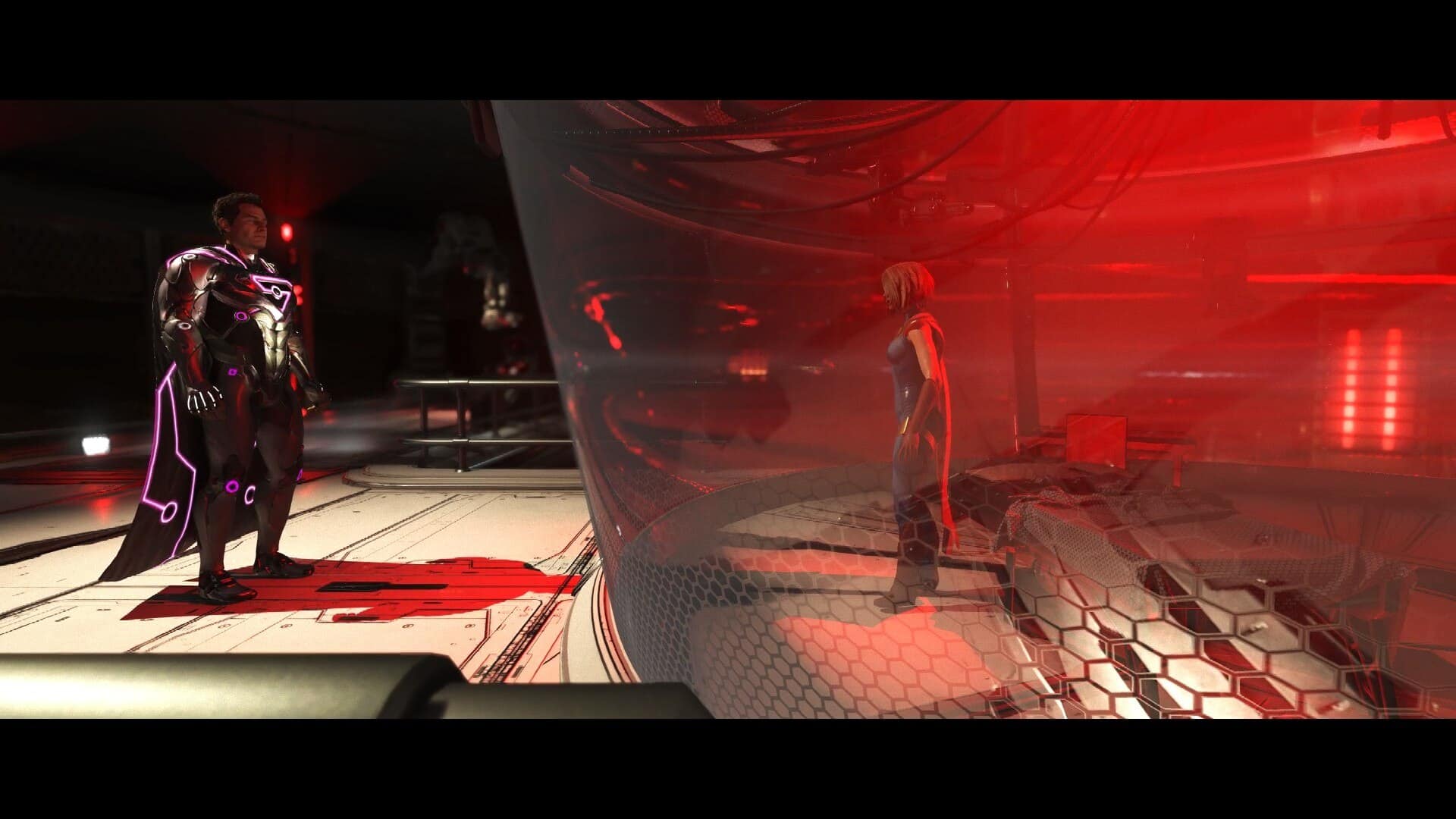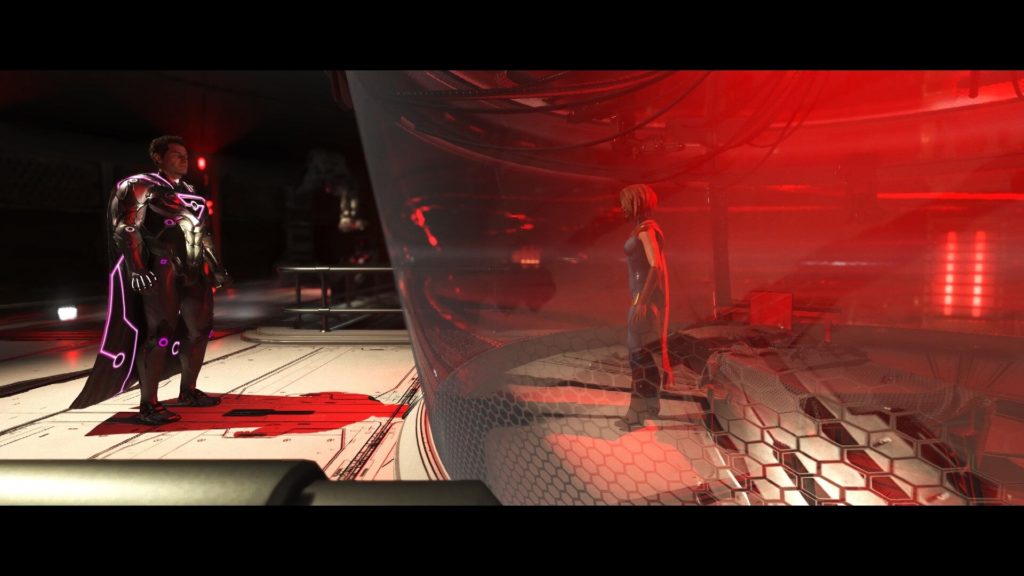 The world of DC Comics is rich with exciting characters who would all make Injustice 3 a fun and exciting game to play. Talking about the story in a fighting game might sound odd; after all, not all fighting games feature a single-player campaign as fleshed out as Injustice.
However, the story in the game, combined with excellent motion-captured cutscenes, makes Injustice engaging and fascinating to play. It's no wonder fans are clamoring to play more of the game.
The Roster
Here's a quick look at Injustice 3's roster. Although, do note that nothing is concrete at this particular stage:
Aquaman
Atom
Bane
Atrocitus
Batman
Batman (Terry McGinnis – Rumored)
Black Canary
Black Adam
Black Manta
Blue Beetle
Brainiac
Captain Cold
Catwoman
Cheetah
Cyborg
Darkseid
Deadshot
Doctor Fate
Enchantress
Firestrom
The Flash
Gorilla Grodd
Green Arrow
Green Lantern
Harley QUinn
Hellboy
Joker
Poison Ivy
Raiden
Red Hood
Robin
Scarecrow
Starfire
Sub-Zero
Supergirl
Superman
Swamp Thing
TMNT
Wonder Woman
Watchmen (Rumored)
Metallo (Rumored)
King Shark (Rumored)
He-Man (Rumored)
Beast Boy (Rumored)
Conclusion:
There are no signs of Injustice 3 as of now. We haven't seen any leaks from the developers, no hints on Twitter, and no indication that the game is even in the pipeline or not. All signs point toward Mortal Kombat as the next game from NetherRealm. As Batman said:
Never break someone's hope by saying "you can't"
So I can't say that Injustice 3 release date isn't anytime soon. After all, the story of Injustice not continuing would be a true injustice to the fans. We still have Gotham Knights coming soon, so we at least get our DC-fix this year.