Because of the game's rising popularity, many players are wondering is BattleBit Remastered Free to Play. Unfortunately no, BattleBit Remastered is not Free to Play.
That being said, its retail price on Steam is practically a steal! As the game offers a ton of content for what essentially amounts to the price of a single McDonald's meal. So, if you have a few dollars to spare, you should definitely consider getting BattleBit Remastered.
How Much Does BattleBit Remastered Cost?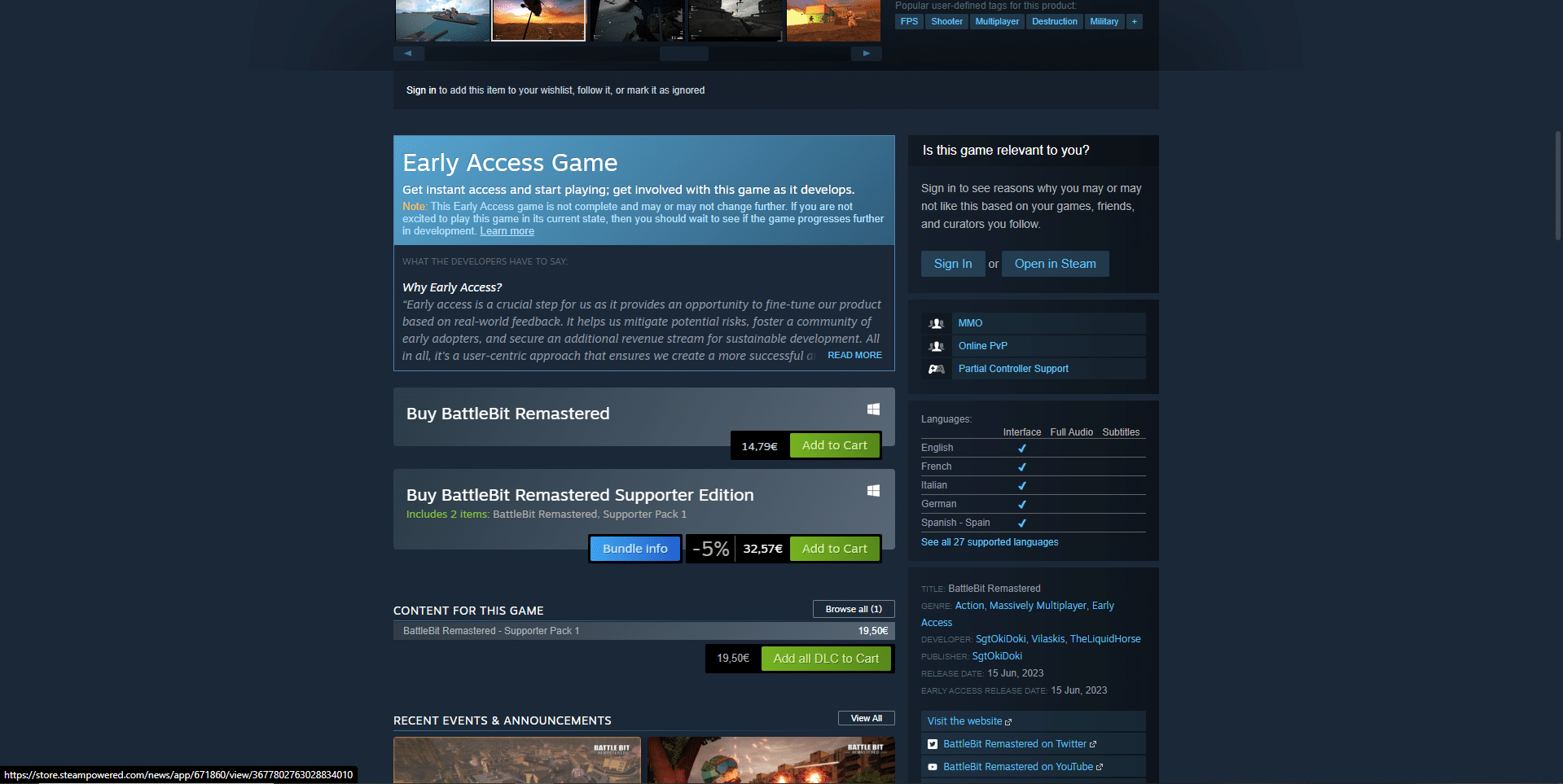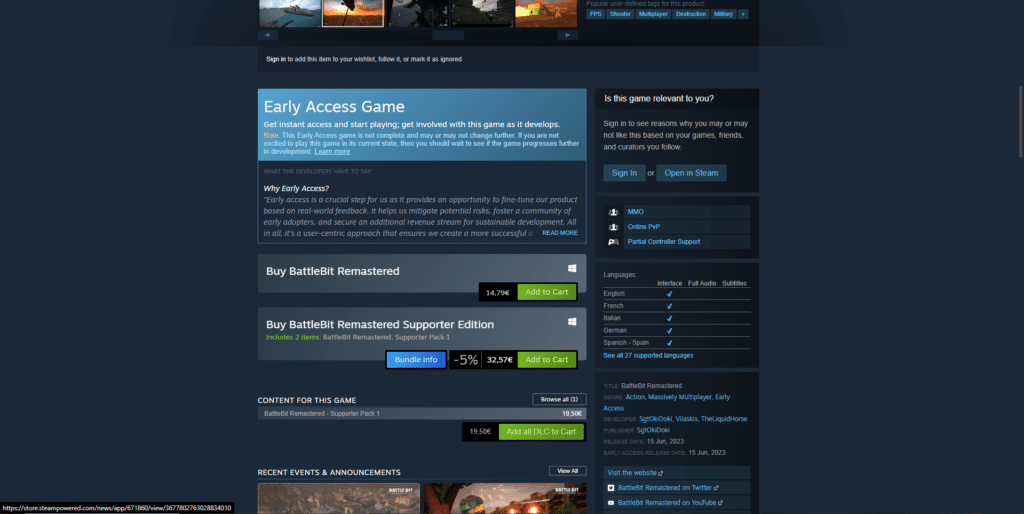 BattleBit's cost largely depends on which region you're based in. The average cost of BattleBit Remastered on Steam is 14.79€. That cost is more than reasonable when you look at how much content the game has to offer.
For just 15$ you'll get hundreds of hours of content. But, not only that. As you level up in BattleBit and experience what the game has to offer, you'll form memories with other players that are priceless. And that… that's the real treasure.
What Does the BattleBit Remastered Supporter Pack Give Me?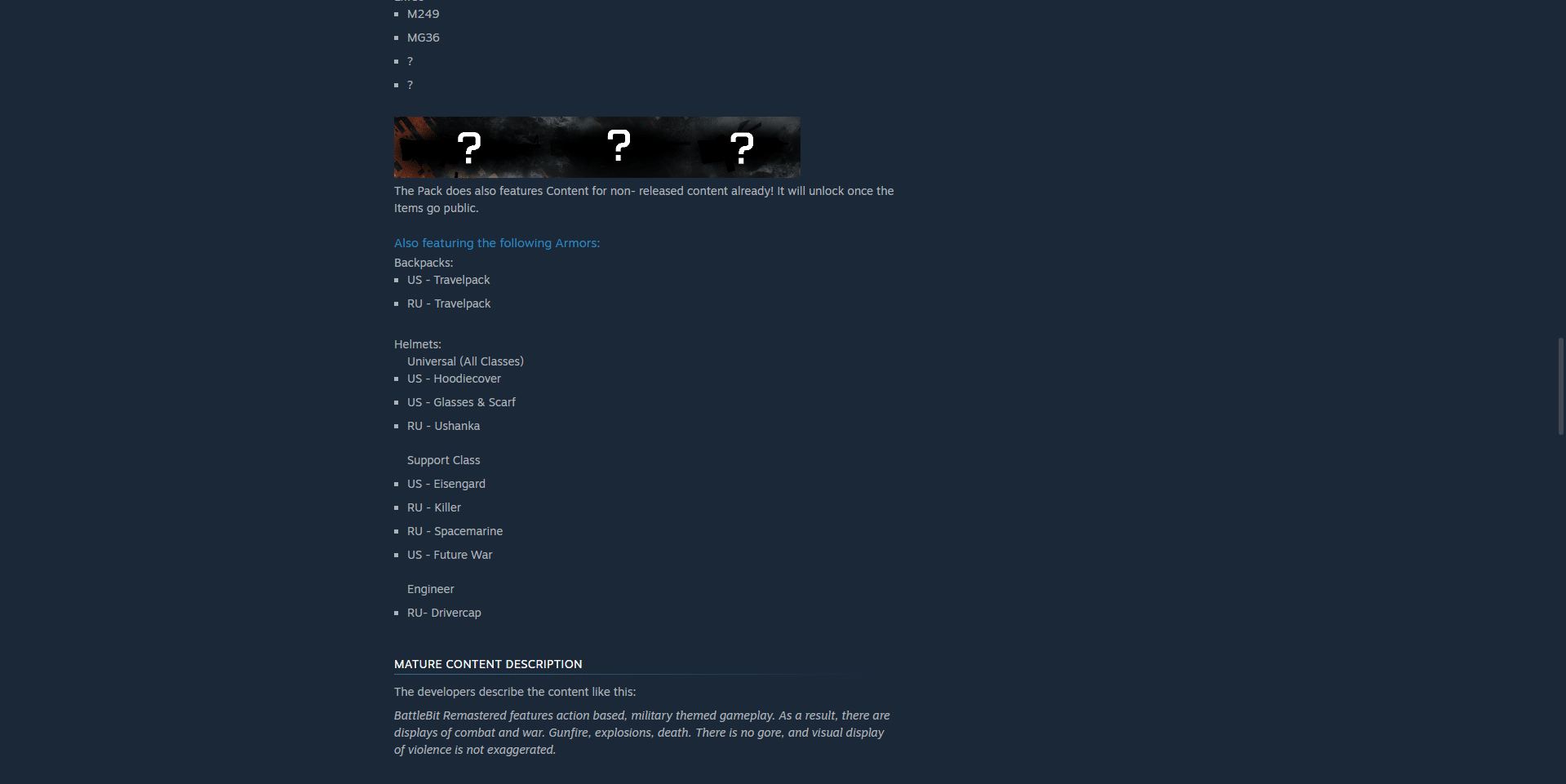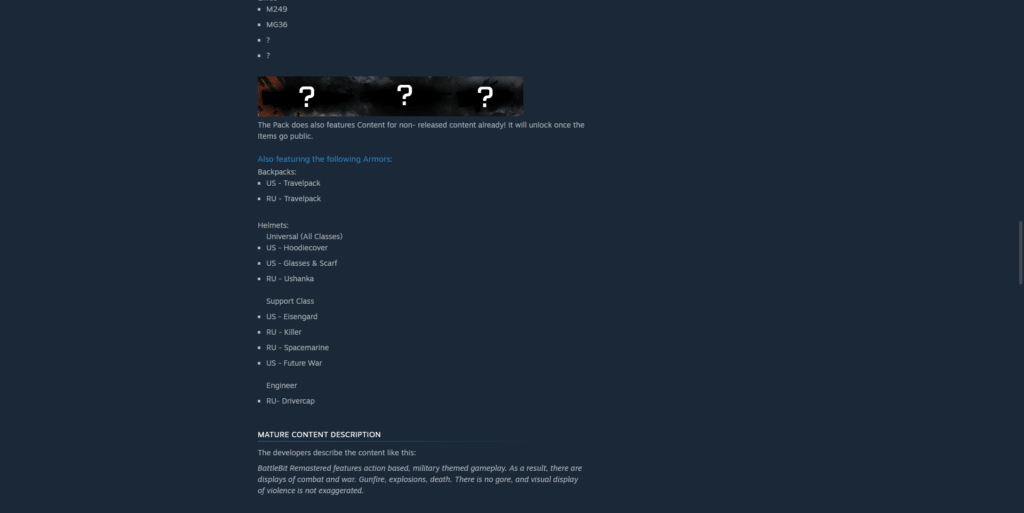 The Supporter Pack is a nice little way of saying thank you to the developers for all their hard work. It'll cost you an additional 19.50€. However, it unlocks extra customization options for your Weapons and Armor that'll make you stand out in the crowd.
You'll also be guaranteed additional skins for any future weapons and armor, whenever they're added into the game that is.