Ever since Destiny 2 went free-to-play, it has garnered thousands of players over the years. Chances are that some of your friends play on another platform. Since cross-platform games have become quite common nowadays with more and more people asking for them, that begs the question, is Destiny 2 cross-platform?
Fortunately, the answer is yes. Destiny 2 does support cross-platform between all supported systems of the game. Whether you are playing on a PlayStation, PC, or Xbox, you can play with your friends regardless of which platform they have.
Destiny 2 Cross-Generation Play
For those unaware, cross-gen play allows you to play the game on a next-gen console with players from the older generation of the same console family.
For example, an Xbox Series X or S player can lobby up with Xbox One players. Consequently, the same is possible for PlayStation 5 and PlayStation 4. The good news is that you can not only play with cross-generation players but also transfer your data via the cross-save method.
If you bought a PS5, you can easily transfer your data from your PS4 or any other platform and start playing the game. If you want to know how you can enable this method, the section discusses it in detail.
How To Play Crossplay in Destiny 2?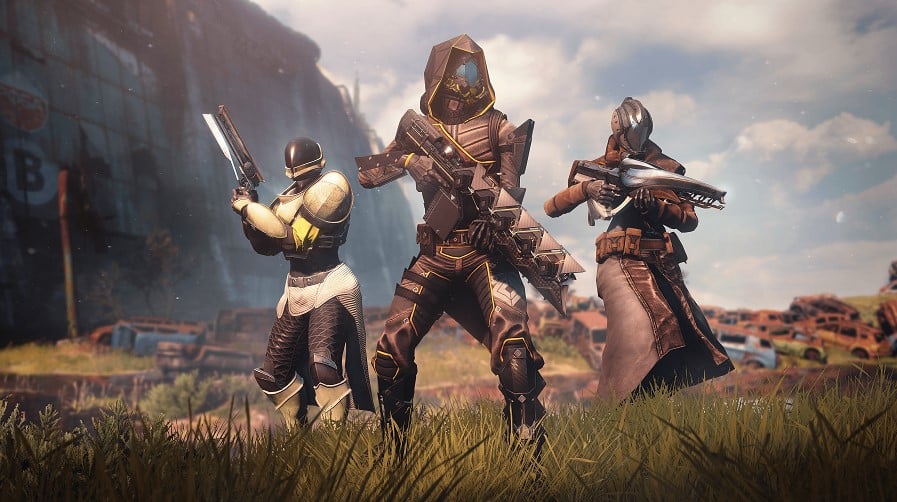 Now that we know that Destiny 2 does indeed support crossplay, let's find out how you can do it. The best part about the game is that you do not need to adjust any settings as cross-platform is already enabled. This means that you only need to add your friends and you can start playing with them.
Destiny 2 Cross-Save
Cross-save has been one of Destiny 2's most beloved features since it was added in the lead-up to Shadowkeep. However, it wasn't always like this. Thankfully, after years of players begging for the feature to be added, Destiny 2 does support cross-save.
Cross-save in Destiny 2 functions exactly how it sounds: you can link all platforms where you play to your Bungie.net account. Then, simply choose one set of Guardians whose progress and gear will carry over across all systems: PlayStation 4/5, Xbox One/Series X|S, Steam, and even Stadia.
Once you're ready to get cross-save up and running, follow these steps to set up the feature:
Log into your account on Bungie.net
Select the 'Cross Save' option from the account menu
Link any new platforms that aren't already associated with your Bungie.net account
Authenticate any existing platforms that were previously linked
Select the platform/characters whose progress you want to take with you across all other systems and confirm your selection one final time.
If everything is done correctly, you'll see a 'Cross-Save Activated' message, confirming that everything is successful. Now, you can download the game on your preferred platform and start playing without the fear of losing any data or transferring tons of data here and there.
---
There you have it, that's everything you need to know about "is Destiny 2 cross-platform?" Hopefully, this guide answered your question. With that said, invite your friends regardless of which system they have, and start completing quests in the evolving world of Destiny 2!