Being FromSoftware's latest addition to a series of successful open-world titles, Elden Ring had many stakes to fulfill. Needless to say, the game has done a splendid job in surpassing its expectations on every possible front.
The successor to the grand Dark Souls series is available to play on multiple generations of platforms including Xbox, Playstation, and PC. Elden Ring features a multiplayer mode that can be played with your friends. However, the game falls short when it comes to cross-platform support.
Unfortunately, Elden Ring does not support cross-platform gameplay. If you are playing on an Xbox, you will only be able to play alongside Xbox players. The same can be said for both Playstation and PC.
Elden Ring has been receiving constant updates and feature improvements. Therefore, cross-platform support might not be such a pipe dream.
How Does Co-Op Work in Elden Ring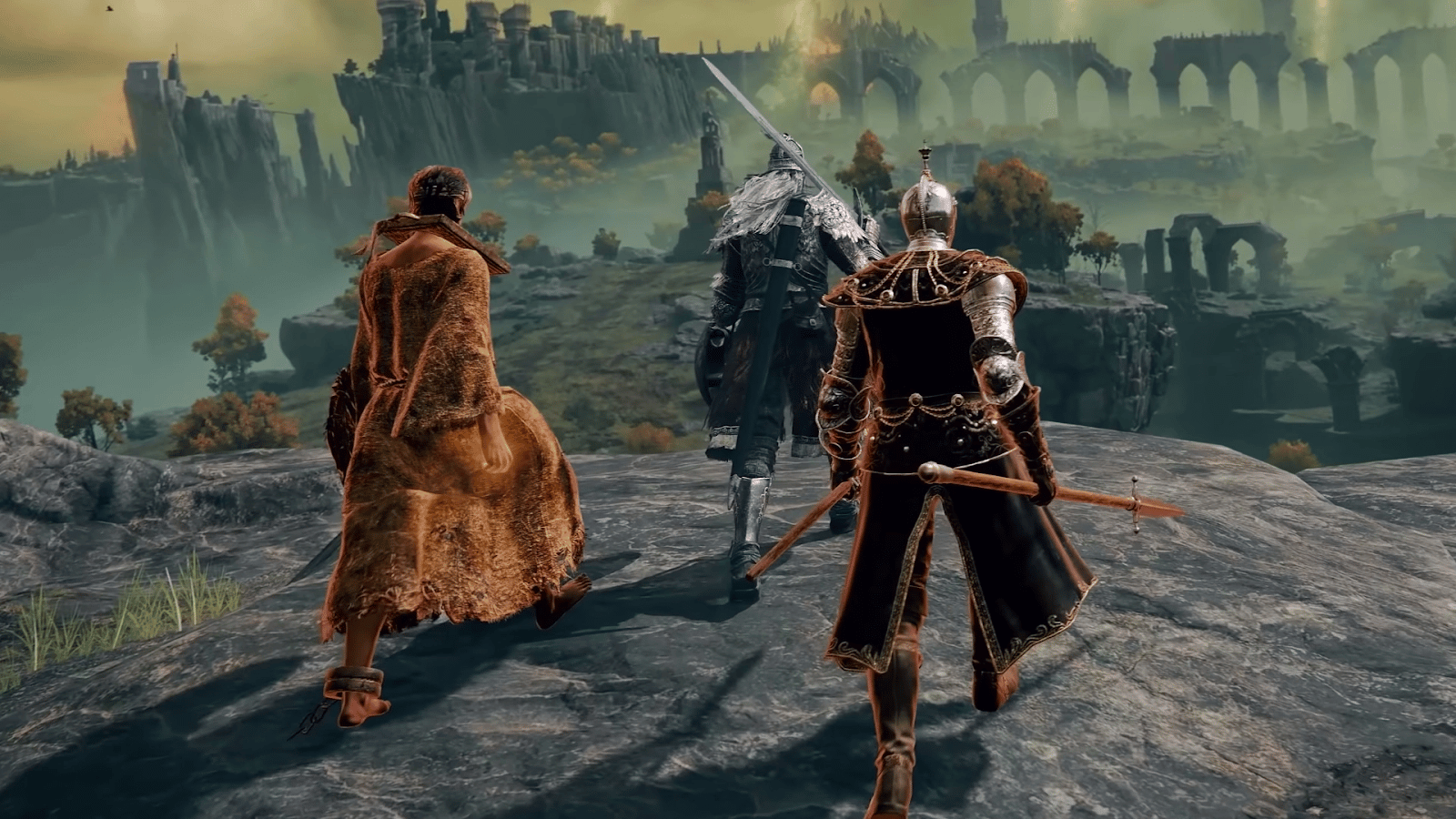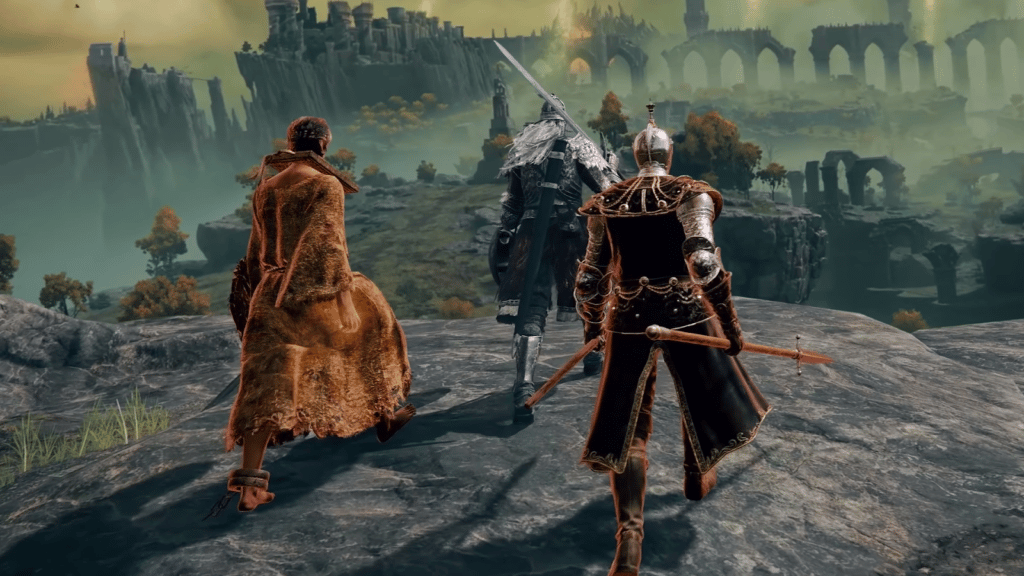 Elden Ring gives you the option to play online or offline at the very start of the game. This can be changed through the Systems Tab of the Networks section in the menu. To make a multiplayer session, you will need to add a unique password that only you and your friends know.
You can also summon other players in your game using the Furlcalling Finger Remedy. However, none of these options will work if you and your friends are on different platforms.
Cross-Gen in Elden Ring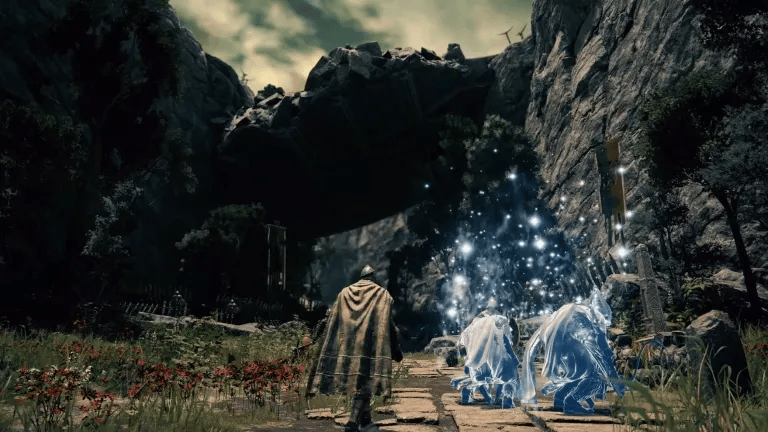 Similar to cross-platform, cross-gen support ensures that you can play amongst the players of the same console family. For example, an Xbox One player can play with a Series X player without any special arrangements.
Cross-gen support should not be mistaken for cross-platform support. A PC player cannot play with Playstation and Xbox players and vice versa. However, we might expect a change to be coming along, especially with new DLCs being reported for the game.
Multiplayer Restrictions in Elden Ring
In Elden Ring Online, one player acts as the "Host of Fingers" while everyone else is a phantom player. These phantoms aren't quite as powerful as they were in their own worlds. This prevents high-level players from boosting their low-level friends to unworthy ranks.
Related: How to fix the Elden Ring crash at launch issue on PC
The state of Multiplayer is dictated by the host's movements. For Example, if the player decides to fight Margit The Fell Omen then the main goal of the entire world will be focused on raiding Margit and vice versa. Once the mission is over, the phantoms will automatically be ejected into their own worlds.
What is the Maximum Number of Players in a World?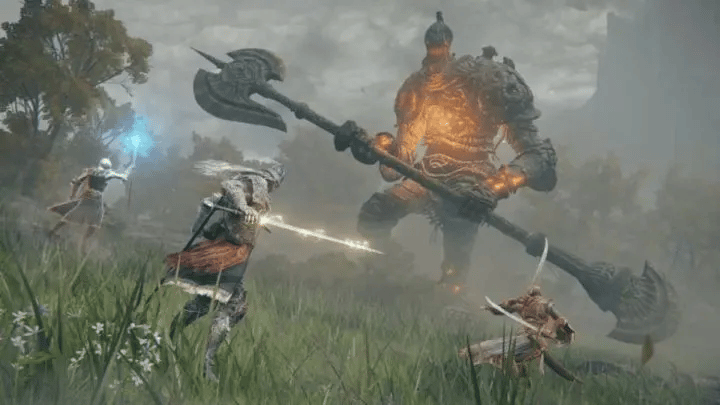 As of yet, the Elden Ring co-op supports a maximum of three players in a single world. The world owner gets to be the Host of Fingers while the other two get the role of the Golden Phantoms. This limit is the same for cross-gen in multiple platforms.
Is Elden Ring Available on Next Gen PS5?
Similar to the Xbox Series X update, the title has been released on PS5 in February 2022. Here is the official release trailer for PS5 and PS4:
Elden Ring features a smart delivery system that essentially lets you upgrade your current-gen copy to the latest gen. Therefore, we recommend you buy a cheaper PS4 copy and upgrade it to a PS5 one for free using Smart Delivery System. The same is applicable to the Xbox version too. (Don't let anyone we told you!)
Is Elden Ring Coming To Mobile?
Unfortunately, FromSoftware has not given the green light for a possible Elden Ring Mobile as of yet. It is quite possible that we might not see a mobile version coming anytime soon due to the graphics limitation. Therefore, it is hard to predict a release date for Elden Ring Mobile.
With that said, a possible mobile version will still be single platform only unless a possible cross-platform update comes to the PC and Console versions of Elden Ring.
However, copycats seem to be banking on the recent success that the game has with a fake Chinese version of Elden Ring called "Eilon Ring" already managing to make its debut in select shady Android App Stores.
---
All in all, Elden Ring does not feature cross-platform support. However, you can still play amongst your friends on different consoles of the same platform family. Needless to say, Elden Ring is relatively new and we might be able to witness a cross-platform soon (Fingers crossed).