Taking on epic campaigns in the realms of Earth, Water and Air has always been the main appeal of Godfall. However, the Ultimate Edition is set to add to that in form of new features and changes.
It has been a while since Godfall has given an official statement regarding cross-platform compatibility. The game itself is great, but is it all that it amounts to? Can you even enjoy playing with your friends on different platforms like Warzone?
Unfortunately, the Godfall: Ultimate Edition does not come with the option to play amongst different platforms. However, there is a tiny bit of leeway that can be considered an oasis in the desert.
That being said, players on different platforms will have a tough time trying to connect with their friends. This is because most of the consoles and PC versions do not support the aforementioned option.
Is Godfall: Ultimate Edition Cross-Platform?
No, the Godfall: Ultimate Edition does not feature any cross-platform compatibility. This indicates that PC players cannot play with ones on console. Similarly, players on Xbox cannot join in with their PlayStation brethren either.
That is understandable to an extent since PC players are at an inherent advantage due to their ability to play the game with a relatively more accurate mouse and keyboard as opposed to being locked to a controller.
However, separating Xbox and PlayStation players indicates that the game even though they both have the same control schema might be indicative of a different ploy in the developer's mind.
Godfall: Ultimate Edition Cross-Gen Support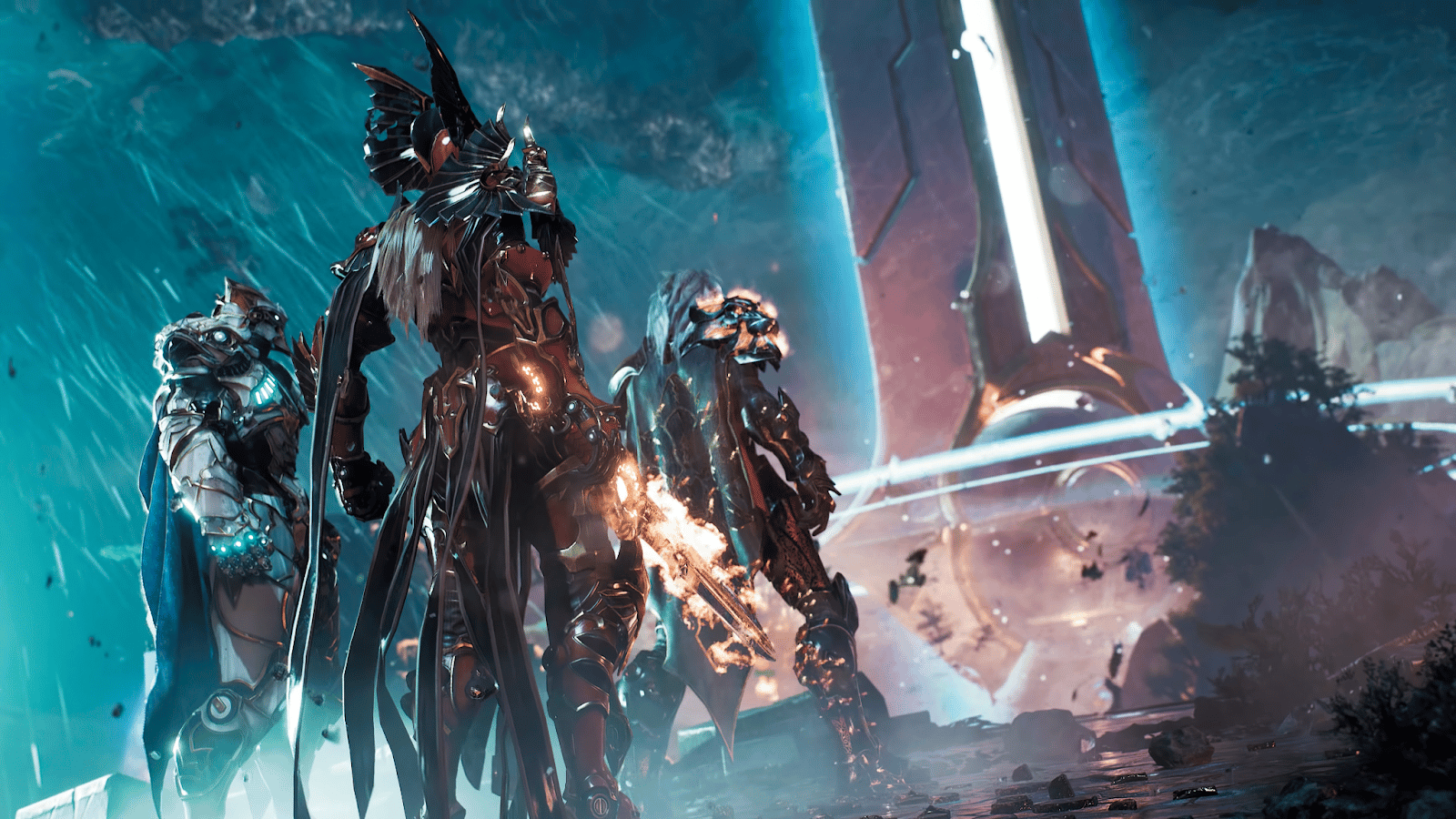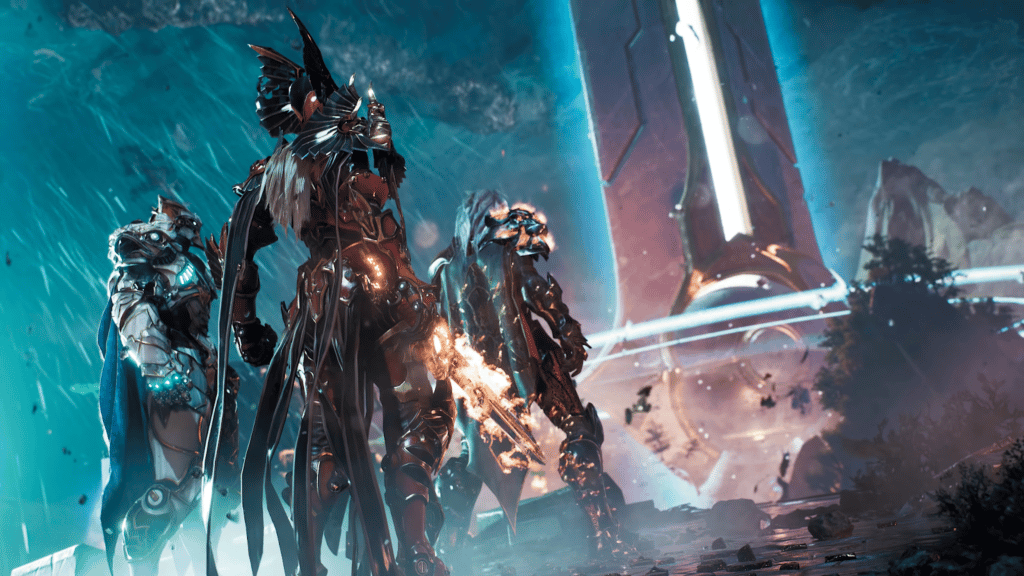 While the game cannot be played between multiple platforms, it is still possible to rock it on the same family tree of a specific console. In simpler terms, you can play with the Xbox One players while playing on an Xbox Series X or S and so forth.
Consequently, the same is also true for the PS 4, PS4 Pro, and the next-gen PS5. That being said, Epic Games players can also play with Steam gamers during online matchmaking.
Furthermore, the Ultimate Edition features the option to make any character jump to level 50 without doing any grunt work. This means that you grain a plethora of skill points without lifting a finger. Thus, you'll be able to shift between platforms without losing much of your progress.
Online Multiplayer in Godfall: Ultimate Edition
The multiplayer option in Godfall also follows a party system. In it, you'll need to invite your friends/teammates to a party you've created. After that, you can play any co-op-supported quest as long as the chosen mission is unlocked for everyone in the party.
This mechanic is present in the Socials tab and requires you to add your teammates as friends before being able to send invites. You can also redeem Shift codes while playing Co-Op too!
When Does Multiplayer Unlock In Godfall Ultimate Edition?
Multiplayer is unlocked directly after the tutorial and is available on all supported platforms including:
Steam
Epic Games
PlayStation 4
Play Station 4 Pro
Xbox Series X
Xbox Series S
Xbox One
The co-op adventure spans the three elemental realms of Aperion. However, all of you will need to have access to the Sanctum in order to play together.
That being said, the remainder of the game is multiplayer friendly. So, after a few initial hiccups, you should be good to go.
How Many Players Can Play Godfall Online?
A maximum of three players can play Godfall: Ultimate Edition at one time. While other games have four as their maximum limit, having three gives a better reign over control and accessibility. Therefore, the game feels rather balanced and enjoyable.
Is There Cross-Save in Godfall?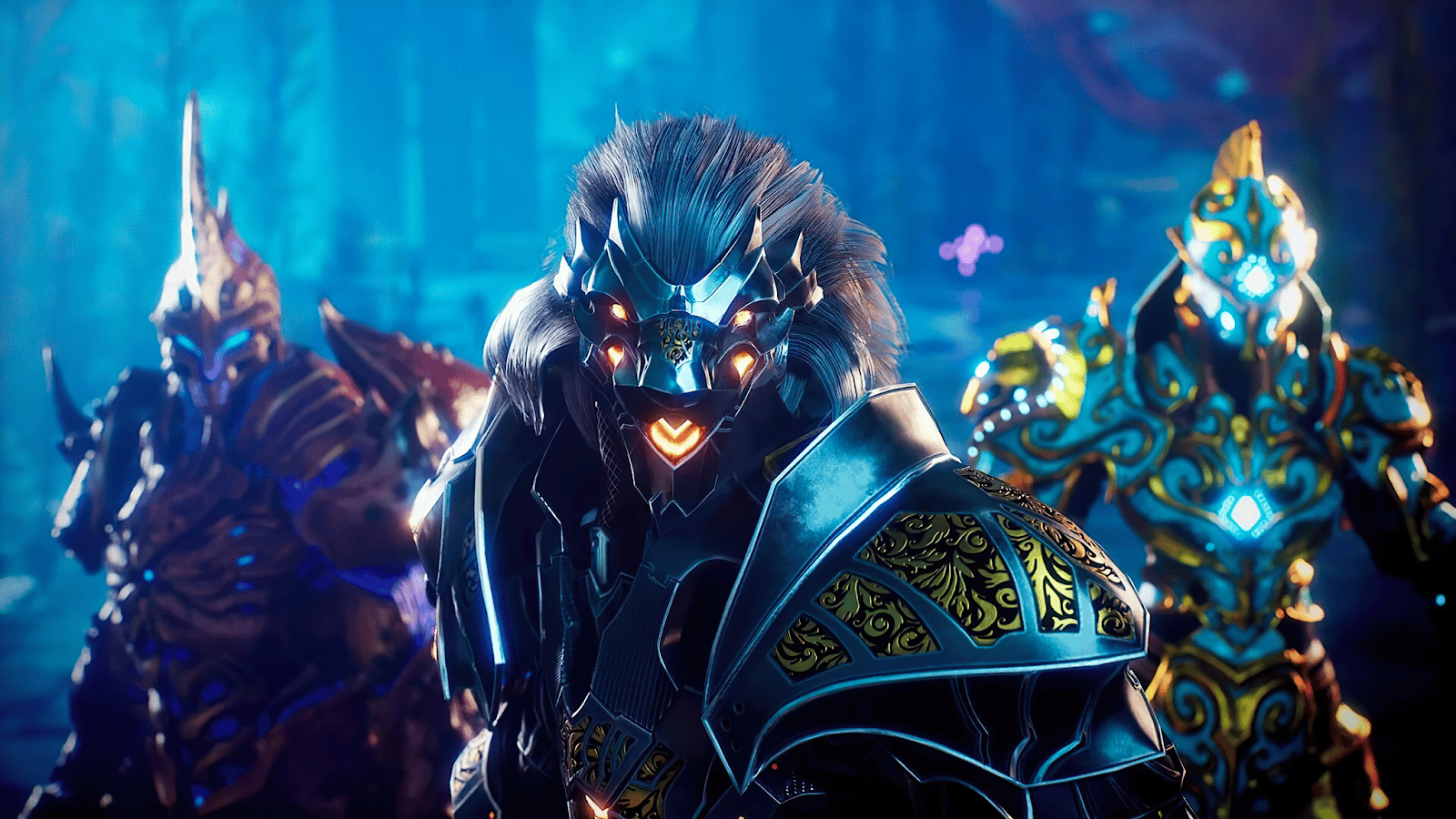 Unfortunately, the game does not support any form of cross-gen saving as of yet. This indicates that your progress won't be saved if you play on Xbox from your PlayStation save. Luckily, the cross-gen compatibility allows the game to save for both versions of PS4 and a PS5. Similarly, the Xbox versions can also be cross-saved, albeit, in a limited fashion.
Since the game does not feature a PvP mode or a competitive mode, it is rather questionable as to why the developers are trying to gatekeep save transfers to such a large extent.
---
All in all, Godfall: Ultimate Edition is a great game that comes with its own set of unique features and capabilities. However, online playmaking can be improved a lot.