GRID Legends is an upcoming racing game from Electronic Arts and Codemasters. This is the latest entry in the GRID franchise and is coming to a wide variety of platforms, including PC. This is also a cross-generation title and should have a fairly healthy player base for online play. It isn't a console exclusive, meaning it will be available across current and last-gen PlayStation, and Xbox consoles. But, is GRID Legends cross platform? Here is everything you need to know.
If you are a PC player, make sure you check out the system requirements as well. The title will be available through both Steam and EA's own client, Origin.
Is GRID Legends Cross Platform?
GRID Legends allows you to play with over 21 friends, making it the most connected entry yet. It also supports Cross Platform play between every single platform, including PC via Steam or Origin, Xbox One, Xbox Series X|S, PS4, and the PS5. The developers have officially confirmed this through their official FAQ, and here is the relevant question related to it.
Will PlayStation 5 players be able to match up and play against PlayStation 4 players? What about Xbox Series X|S players with Xbox One?

Absolutely. GRID Legends supports crossplay on all platforms so you can play with your friends regardless of which platform you're using.
Here is a relevant blurb from their website as well.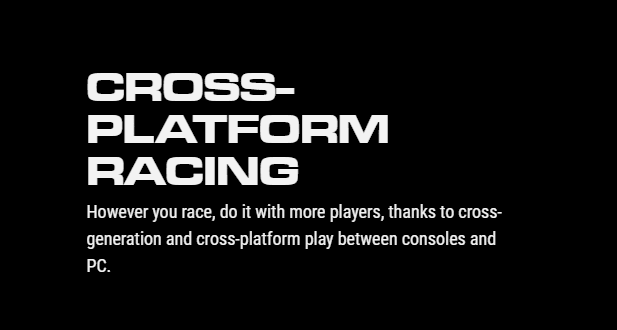 Finally, this is what each store page mentions as well.
Play together with up to 21 friends in the most social and connected GRID ever, including cross-platform play, and cause havoc on the track.
So, this pretty much means that GRID Legends will allow players to play with their friends regardless of their platform. This is an excellent feature, and we hope to see more and more titles adopt it in their titles.
Check out some extended gameplay for the upcoming racing title.
Make sure to read up on the cross-platform capabilities of other upcoming titles including Dying Light 2, and the Saints Row 2022 Reboot.
We hope this answered your question regarding GRID Legends' cross platform capabilities. Are you excited about the upcoming racing title? Share your thoughts in the comments below.