Rockstar Games have implemented multiple feature updates and enhancements over the past years. Some of these updates had delivered performance while others added more content to the game.
With all these recent advancements, you would suspect that the game would have some sort of cross-platform compatibility right? You would be more than surprised to hear the answer.
No, GTA Online does not support cross-platform. Therefore, PC players can only be matched with PC players and vice versa. Despite it being such a successful AAA title, it can only support cross-generation play at most amongst console players.
With that said, the online functionality isn't entirely useless. All the past updates have made GTA online more fun to play than it ever was.
Multiplayer in GTA Online: How Does it Work?
The expansive world of Grand Theft Auto Online grants you the freedom of doing whatever you want. You can join a world with up to 16 players and can submerge yourself in activities like exploration, missions, and gang fights.
Ultimately, a player is given the choice to write their own unique story. All of this fun doubles when you get to play with your friends. However, not everyone can play together, so it's not as seamless of an experience as one might hope.
With that said, banding together to participate in ambient events with strangers has never harmed anyone, or so we'd hope. Therefore, you're in complete control of whatever you do, especially if it's your server.
Is There Crossplay Between Xbox and PlayStation?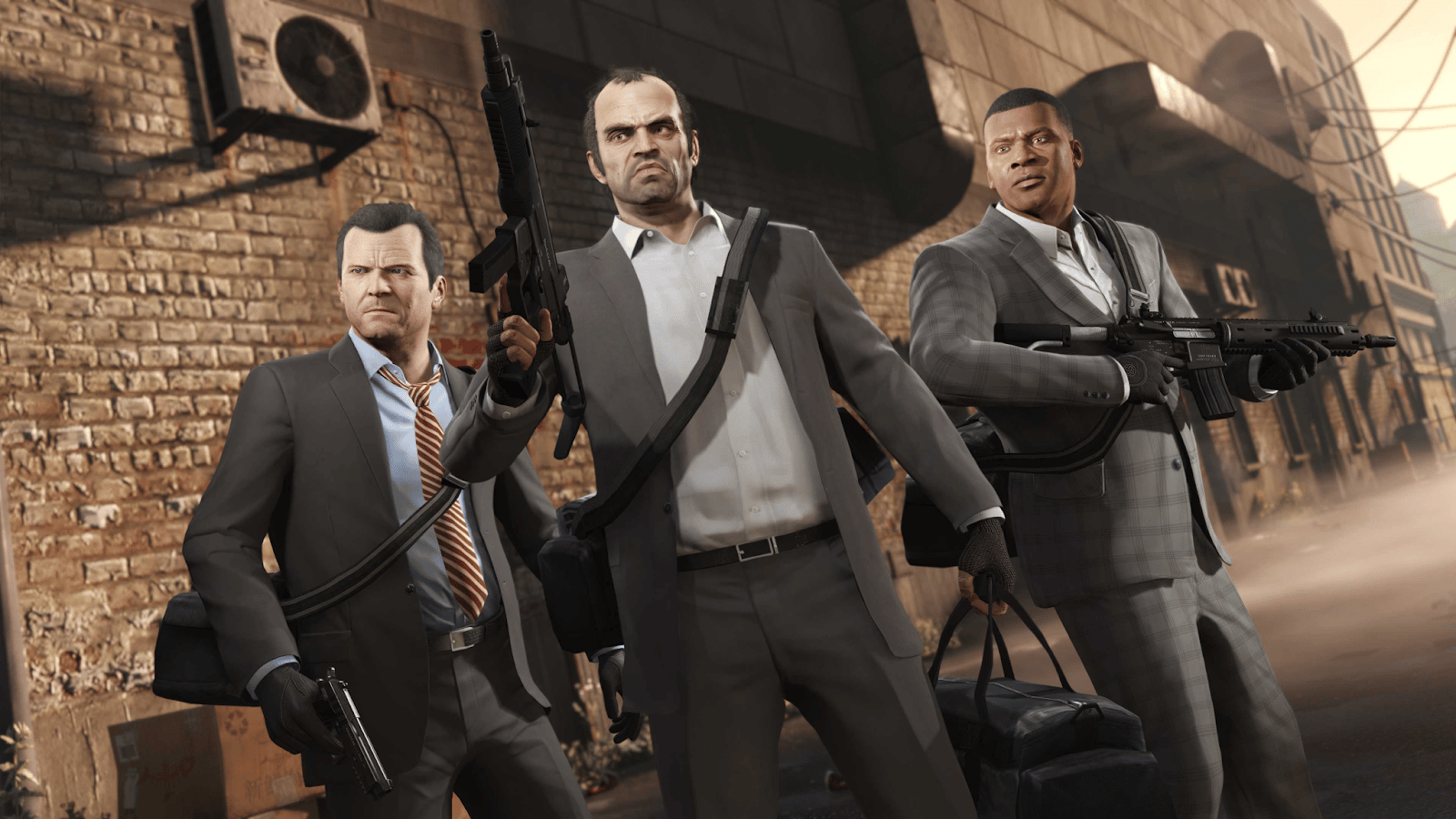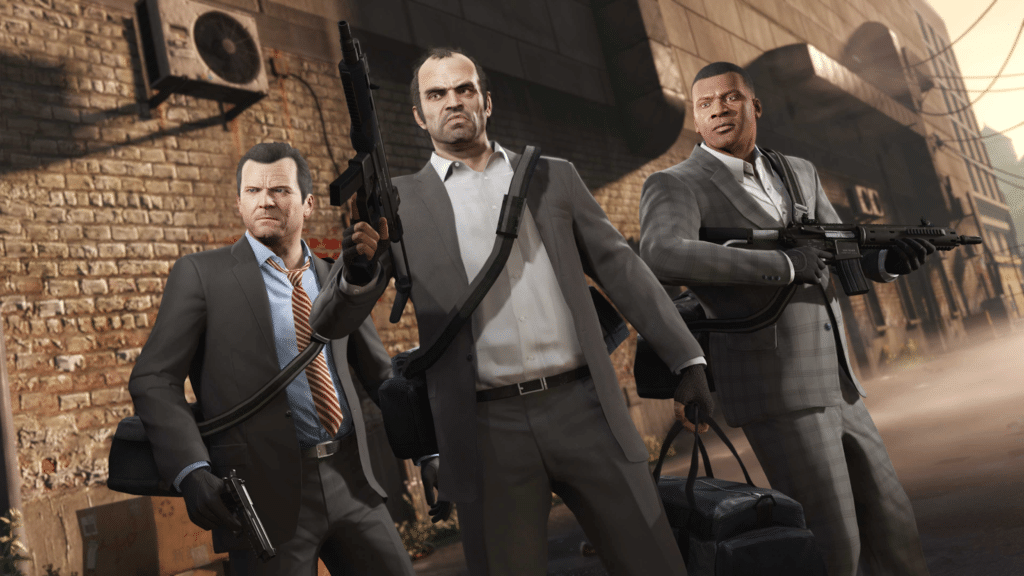 Unfortunately, there is no crossplay between Xbox and PlayStation as of yet. However, it is still possible to transfer your in-game progress between consoles. GTA Online allows a one-time migration process for players to benefit from.
Once used, you will be unable to go back to your old console. Therefore, make the choice while you still have time to think.
How to Migrate Your GTA Online Progress from PS4 to PS5, and Xbox
To get started, you would need to make sure to use the same Rockstar account for both consoles. This process is fairly automatic and can be used to transfer progress between consoles. With that said, the complete steps are mentioned below:
Launch the Game on Your New Console: Load up GTA Online on the console you want to transfer your data to. Provided that you are logged in from the same account, you should get a prompt from Rockstar Games.
Choose the Migration Profiles: You can select and pick a profile to keep as your default while removing the other one. Unfortunately, there is no option to merge your accounts into one.
Confirm Your Choices and Hit Enter: Once you are done with choosing, read through the prompt to recheck everything and hit Enter! Your profile will be migrated and you will be able to continue from wherever you left off.
Cross Gen in GTA Online: How to Enable it?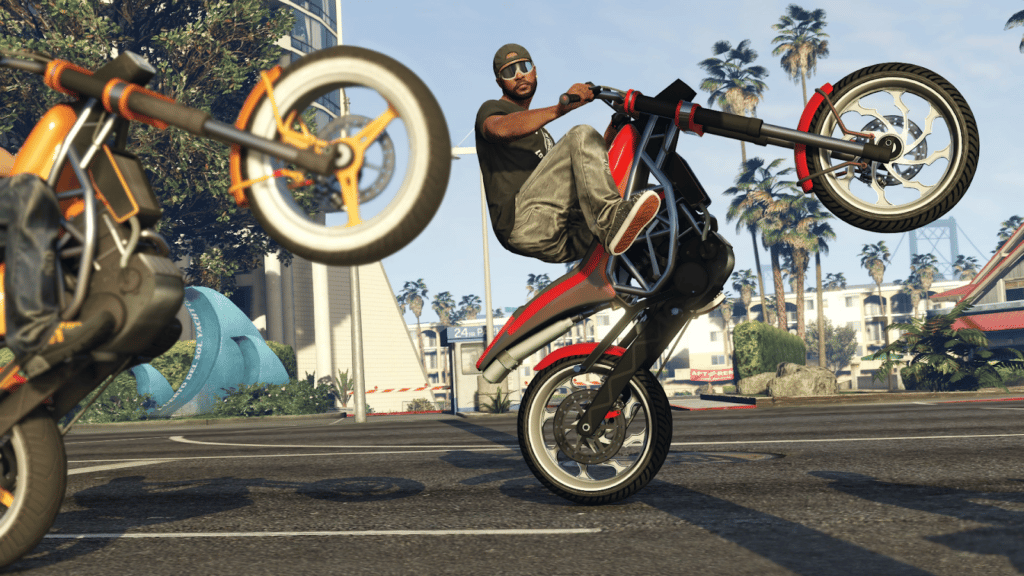 As expected GTA Online does not give old-gen console users to play with the new generations. Be it the Xbox Series X or the critically acclaimed PlayStation 5. However, it's a bit more complicated than that.
PS5 and Xbox Series X can play with their older gen friends. To do so, one would need to install the previous-gen version of the game. However, doing so will hinder you from playing the game with your newer-gen friends. So, you might be stuck in quite a pickle.
Therefore, the ball is in your hands, and having a big friend group on different consoles can make choosing more difficult than ever. Therefore, it is better to play amongst your newer gen friends unless you can afford to switch versions with the flick of a button.
Why GTA 5 Does Not Have Cross-Platform Support?
There is not a lot that comes to mind when we try to figure out why GTA V doesn't support crossplay between platforms. It is not like cross-platform is not something that is impossible in today's world. Many AAA titles like Call of Duty, Fortnite, Apex Legends, and many more support it.
So why hasn't a giant like GTA V, which has been around for almost a decade now, implemented crossplay among different platforms? Although there is no official word from Rockstar Games, there are a few possibilities that are likely the reason for it.
Controlling the Monoply
GTA 5 is huge. We all know it. With millions of people playing the game, there is obviously lots of business opportunities. Every platform wants the biggest piece of the pie and it is probably for that reason, they just decided to not collaborate.
Team Blue and Team Green War aka PlayStation vs Xbox isn't unknown to anyone. Both companies are in a race for exclusives with Microsoft acquiring multiple game studios and sony not sharing its exclusive titles. We, people who just want to play GTA 5 with our friends, are just part of the collateral.
The Ship Has Sailed for GTA 5
With Rockstar Games actively working on GTA 6, it could mean that GTA 5 is no longer the priority and they would rather put their money toward the newest installment rather than a decade-old game. GTA 5 still retains a huge player base without crossplay so the developers may have decided to just not bother implementing cross-platform.
Is the Upcoming GTA 6 Cross-Platform?
From the looks of it, it seems like GTA 6 will be featuring cross-platform. However, there has been no official news from Rockstar Games as of yet. In the meanwhile, many rumors and leaks have begun to surface regarding the game's alleged features.
While fans keep attaching more expectations, it is still yet to be seen if the upcoming title would live up to the hype or not. Needless to say, it would be unlikely for it to skip on a cross-gen mode especially when it's expected to release as late as 2024.
---
All in all, you won't be able to enjoy cross-platform gaming on GTA Online anytime soon. As of yet, there is nothing that can be done about it. However, we might get to see a potential cross-platform update in the near future despite it being very unlikely.