Minecraft is one of the very few games that is loved by every age group. It has reached almost every platform and continues to look for ways to expand. One such way has been to implement cross platform compatibility to the plethora of platforms the game has been released on.
However, being available on every platform comes with its own set of disadvantages. Luckily, that isn't the case with Mojang's Minecraft as it's updated on a regular basis, but does it support cross-platform compatibility like Call of Duty: Warzone?
Multiplayer in Minecraft
The game follows a simple yet seamless invitation system. You can either directly invite your friend or have them join a server directly by entering your IP.
Minecraft has two main variations, Java and Bedrock. Depending on them, your multiplayer experience might vary. Here is how it all works:
Is Minecraft Java Edition Cross Platform
This edition hosts multiple public servers that are managed and run by players themselves. The servers here are joined through the use of public IP and can be accessed through every platform. However, only PC players can access servers on the Java Edition.
Note: You will only be allowed to play with mods on the Java Edition with other PC players once they have the same mods downloaded.
Bedrock Edition
While this version also follows the same premise as Java, you can play with your friends on any platform that supports Bedrock. Since this version is completely cross-platform, the combined player base of multiple platforms leads to a higher number of servers existing for Bedrock.
However, case in point, if you are in the mood for early updates, the Java Edition is where you'll be able to make the most out of your Minecraft experience as you'll be able to completely change how your game looks.
What Platforms is Minecraft Available on?
Minecraft is available on almost every platform you can think of. From mobile to console, you can play the game on anything. Following are all the platforms that support Minecraft.
Windows
macOS
Linux
Android
iOS
iPadOS
Xbox 360
Raspberry Pi
Windows Phone
PlayStation 3
Fire OS
PlayStation 4
Xbox One
PlayStation Vita
Wii U
Apple TV
tvOS
Nintendo Switch
Nintendo 3DS
Cross-Generation Play in Minecraft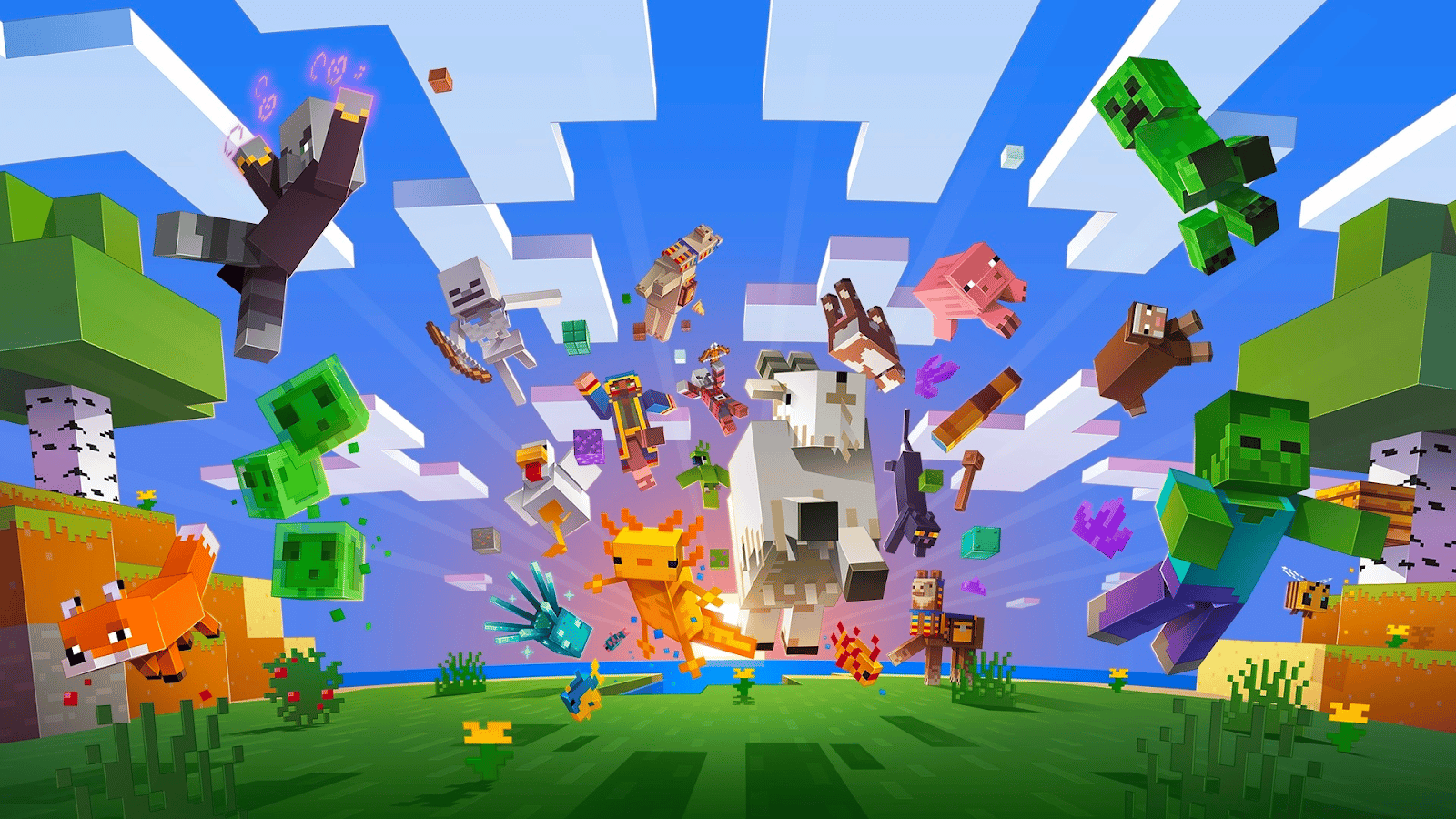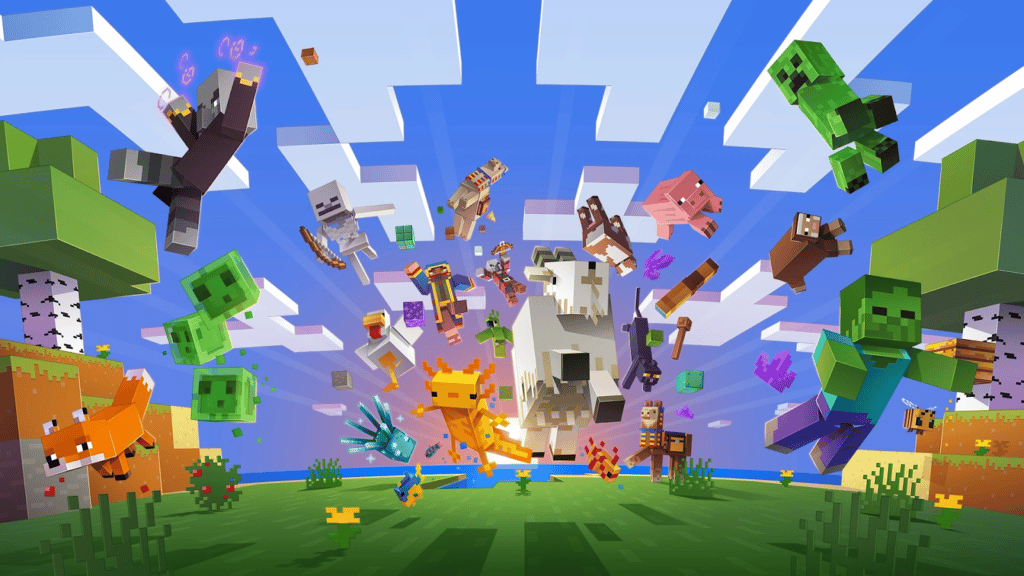 Since the game supports cross platform, you'll also be able to play the Bedrock version of Minecraft with friends that are on different generations of the same console.
For example, an Xbox One player will have no issues in connecting to a lobby with an Xbox Series X or S player and vice versa.
Is There Any Crossplay Between the Java and Bedrock Version?
Unfortunately, that is the sole limitation of Minecraft's multiplayer. Both versions are coded differently. Therefore, it is not possible to initiate any form of crossplay between them.
That being said, you and your friends will need to download the same version of Minecraft in order to play with each other. Generally, if all your friends are on PC, we recommend sticking to the Java Edition. But, if you are in the mood for raytracing, the Java version does not seem to have that compatibility as of yet.
Otherwise, of course, you have no choice but to opt for the Bedrock Version.
Crossplay in Realms and Realms Plus
Realms is the hosting service for Java, while Realms Plus is the hosting service for Bedrock Edition. While this service is meant to make hosting easy, there are tons of hosting providers who, in our personal opinion, offer better services at a more reasonable cost.
That being said, there is no crossplay between Realms and Realms plus. So, there's no real inherent advantage to you going for Realms or Realms Plus as they offer no real exclusive benefit. But, if you were looking to host a server with minimal effort, Realms makes a lot of sense.
Does Minecraft Support Multi-Platform Save?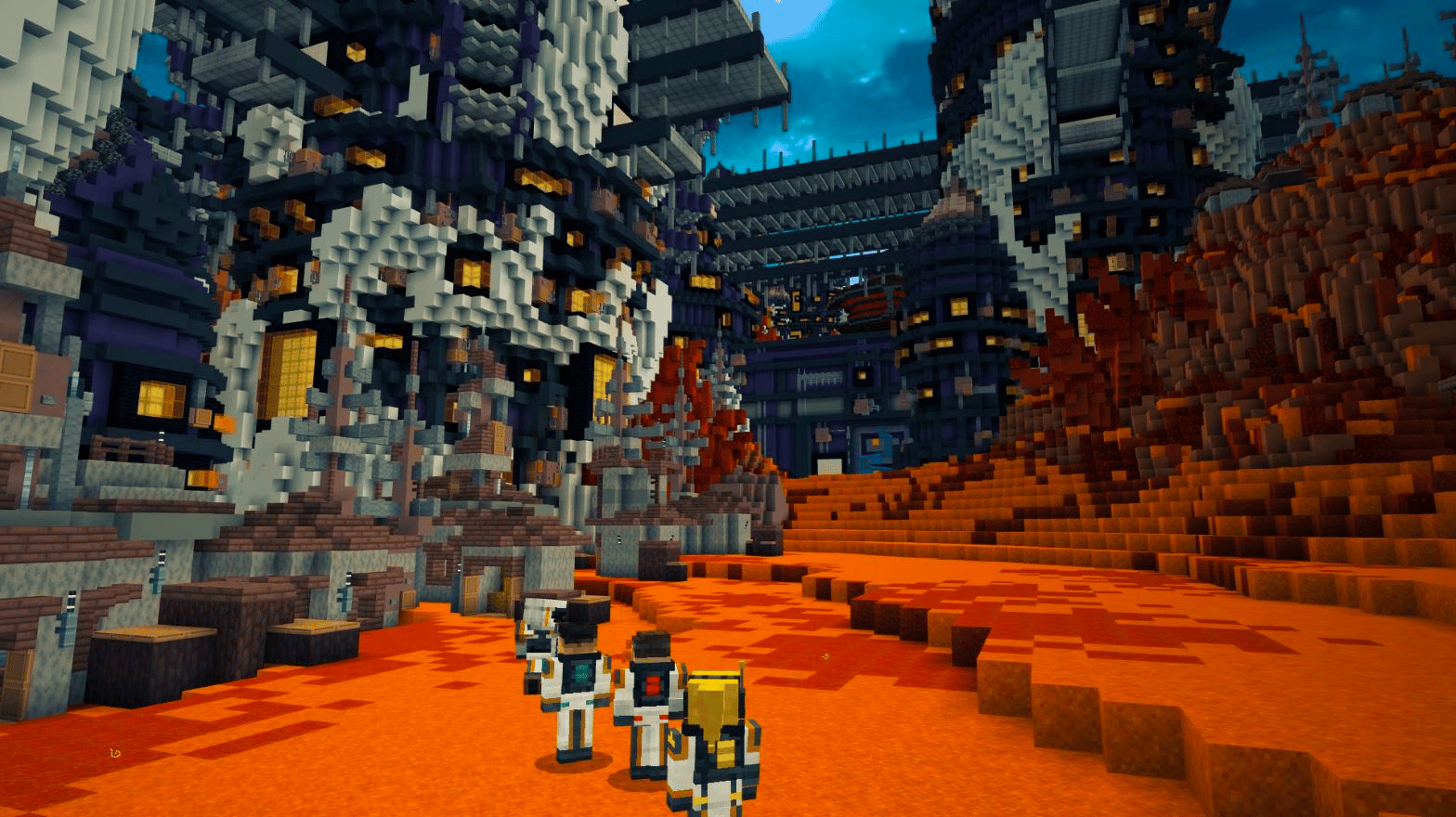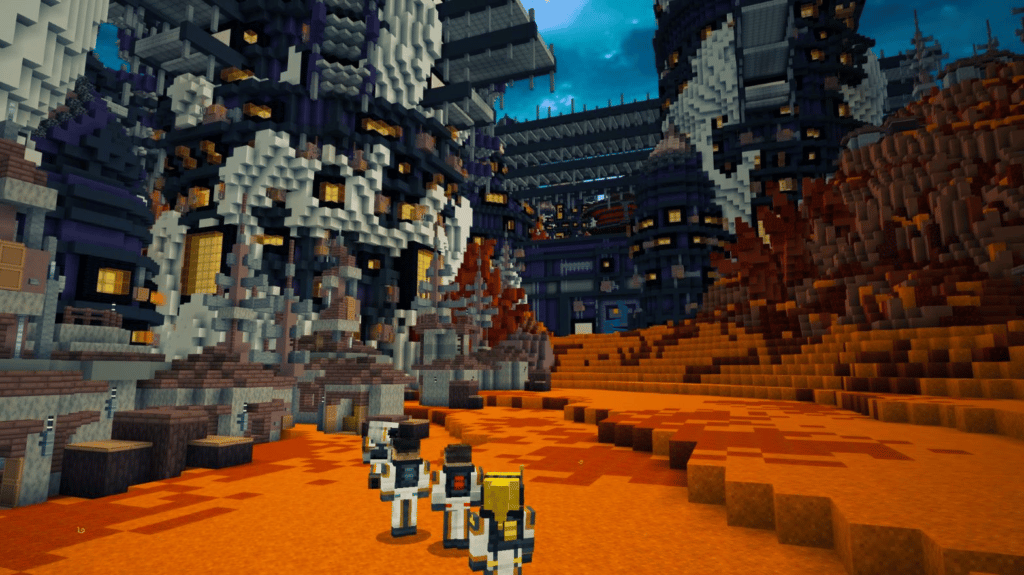 Yes, it is possible to save your game progress on the go on multiple platforms. However, you need to have a base account to sync your progress into. Once that requirement is fulfilled, it is entirely possible to be building a cool house on your PC and to continue the game on your mobile.
With that said, you do need to have an active internet connection in order to save your progress. However, a local save is still present even if you're not connected to the Internet. It just won't sync your progress online, which might not be a cause of concern unless you're looking to play online all the time.
How to Play Cross-Platform in Minecraft?
While there is no specific option for enabling crossplay on Minecraft, you will still need to know the method for inviting players to your server. This can be done once you log into your Minecraft world. Therefore, any attempts in the world selection screen and before that will be useless.
With that said, here are the exact steps you need to take:
Java Edition: You can either choose to pay for Minecraft Realms, or you can use a public Minecraft server. Simply invite your friends by sharing the IP address of your server. It doesn't matter what platform they are on.
Bedrock Edition: Sign in to an existing Microsoft account or create a new one. From there, invite your console friends to any world you log into. That being said, you would actively need to send an invite for them to join.
Consequently, certain worlds are platform locked. Therefore, they cannot be played from every platform. Generally, platform locks exist for the mobile version of the game.
---
All in all, Minecraft is almost completely cross-platform and can be played on devices like Switch, mobile, PCs, and consoles.