The Monster Hunter Series is well known for its breathtaking visuals and climactic fights. While that has remained constant even with the release of Monster Hunter Rise, the game has unfortunately offered rather debatable multiplayer options in terms of cross platform and cross play compatibility.
No, Monster Hunter Rise is not cross platform. This trend is evident in all Monster Hunter titles and is expected to remain the same in the near future.
Is Monster Hunter Rise Cross-Gen Compatible?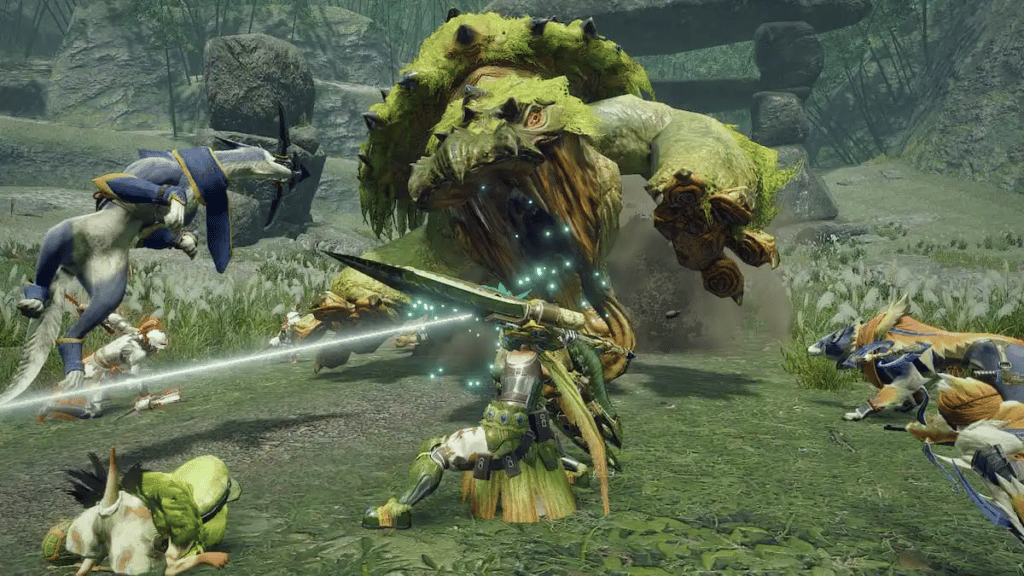 Similar to most games that do not support cross platform, instances of Monster Hunter Rise are not fully compatible with different generations of the same console. However, it is still possible for a player on a PS5 to play on PS5 through backward compatibility. However, there is no way for players on the PS4 to do the same.
For Xbox Series X and S, it is possible to play with players on an Xbox One. However, the game will then consider your console contingent on the older generation. Therefore, you will only be able to match against players playing on Xbox One or other Xbox Series consoles being registered as Xbox One.
Does Monster Hunter Rise Feature Cross Save?
For those unaware, Cross save is a feature that enables users to save their in-game progress between multiple platforms. For example, Cross-save would allow you to play the game to a certain point on a PC and continue from there onwards on an Xbox or PS4.
As one might expect, no, Monster Hunter Rise does not have cross save support. Therefore, every platform instance is unique and thus, cannot be migrated seamlessly. Monster Hunter Rise has issued an official statement regarding this in the tweet below:
---
All in all, Monster Hunter Rise does not possess any form of cross platform or cross generation play for that matter. So, while this iteration of the game doesn't seem to be honing these features, we can hope that the next release might!