Being one of Facepunch Studios' most successful games to date, the multiplayer survival title, Rust, has earned its fame by delivering the survival narrative to near perfection. However, the game is rather limited in terms of cross-platform compatibility.
The main premise of Rust is simple, you need to make the best possible decisions in order to survive as many nights as you can against players with similar goals. Your friends can also join in the fun but does cross-platform mode work as seamlessly as normal Multiplayer?
While Rust supports cross-platform play, however, this feature is only available in the console versions. You can play with your Xbox friends with a PS4 / PS5 but a PC player will not be able to do the same.
Therefore, having a big group to play with can get a bit tricky. It is better to stick to a single platform if you are aiming to play with a larger group.
How to Play Cross-Platform in Rust Console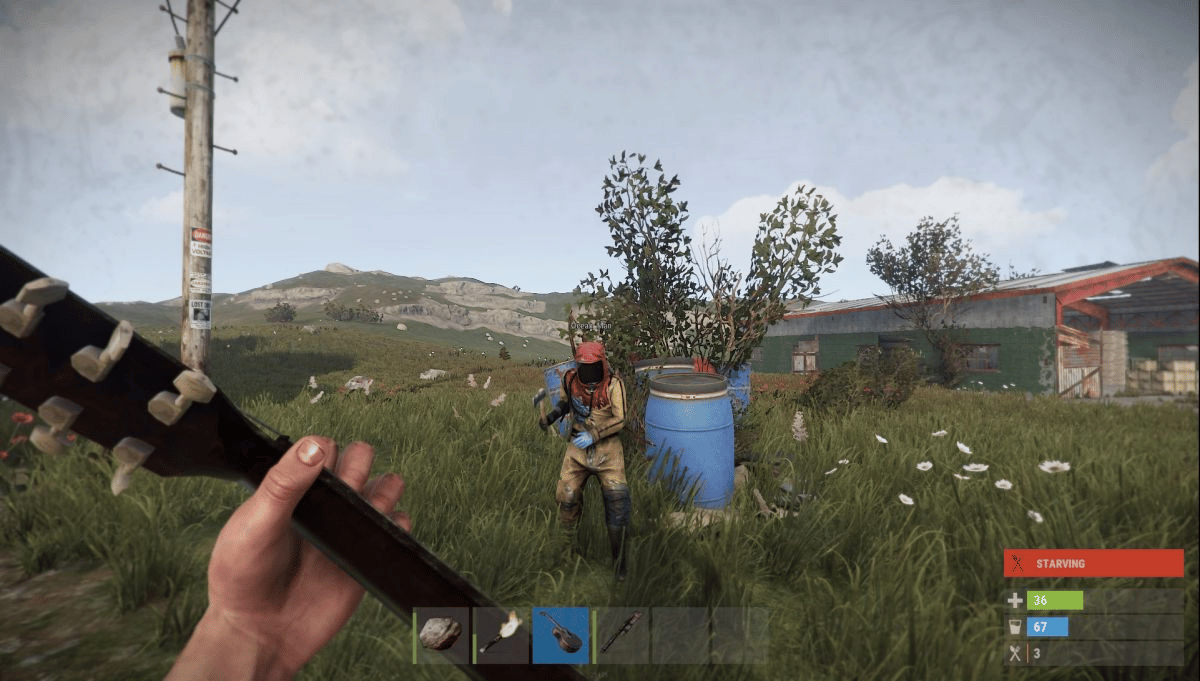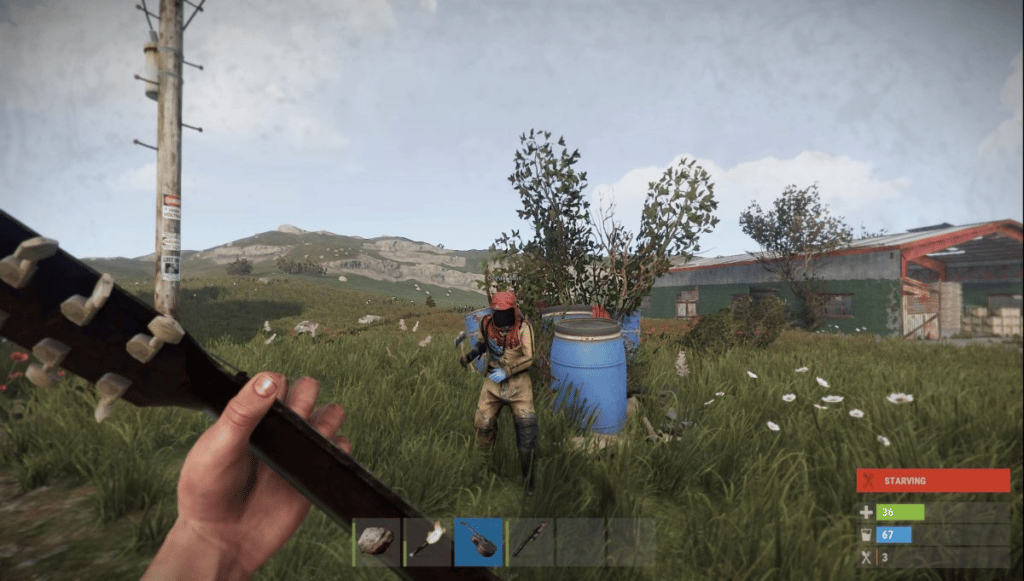 If you are a PC player, you can skip this part. As for console players, here's how you can play amongst your cross-platform friends in Rust.
Head over to the server selection page on your console.
Choose a server with a CP mark across its name. CP indicates cross-platform compatibility.
Call your friends over to that server. If any of your friends are unable to find the server then try applying a search filter and picking a different server instead.
Is Rust Cross-Platform on PC and Consoles?
Unfortunately, Rust does not support cross-platform play on Windows and Mac. Therefore, PC players cannot play with Xbox, PS4, and PS5 players.
There are multiple reasons as to why this might be, but no official reason has been given from Facepunch Studios.
Related: Rust Console Edition File Size and Trophies Revealed
There might not be a proper incentive for Rust to enable cross-platform play on PC. This is because making such major changes costs a considerable amount of time and expense.
On the other hand, some might argue that PC players have a distinct mechanical edge over players on other platforms. Therefore, combining them under one roof so to speak, might not be the best idea.
Why Does Rust Have a Limited Cross-Platform?
A Keyboard and Mouse configuration is generally considered better than a controller. You get to have an easier time aiming and moving around. Add that to the fact that PCs have variable performance outputs depending on their specific hardware.
Therefore, it feels unfair for console players to be facing off against PC fanatics. Therefore, the demand for a crossplay between PC and Consoles has not been very high. Thus there is a lack of incentive for Facepunch Studios to make a move.
The game is still in the early stages of development. Therefore, we might get to see a complete cross-platform soon. However, there have been no official statements as of yet.
Is Rust Cross-Platform On Windows, Linux, and Mac?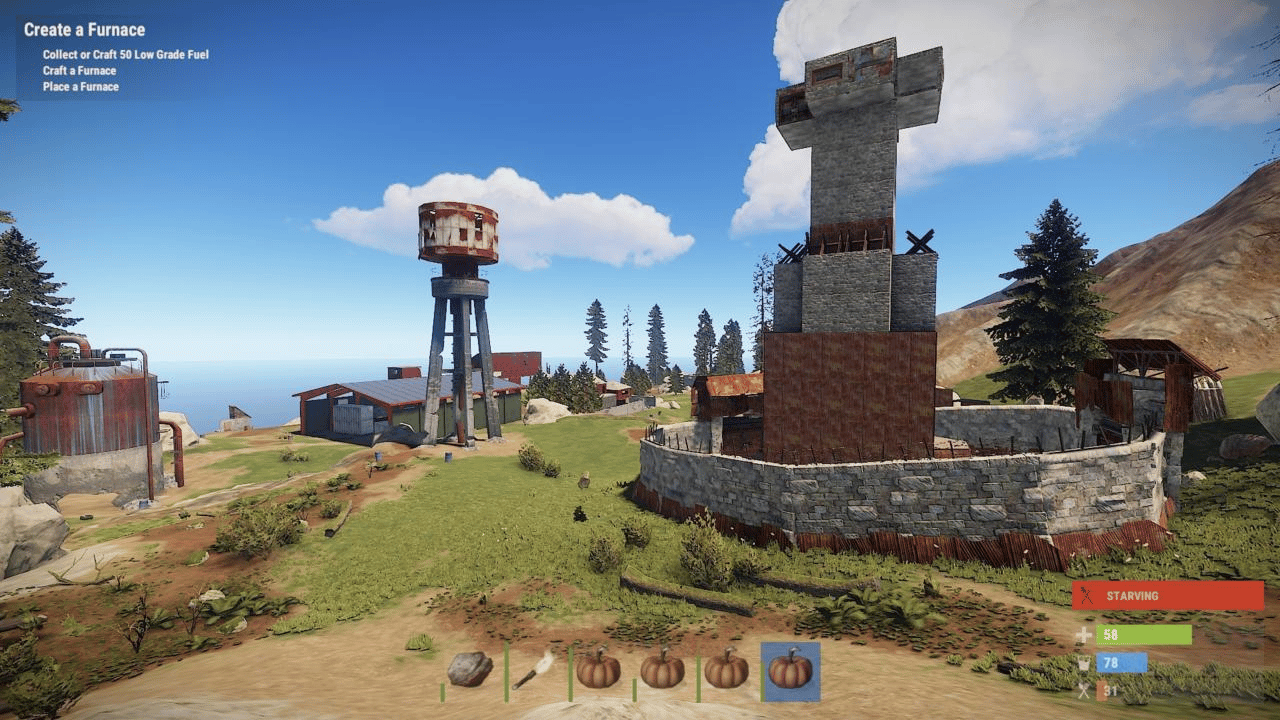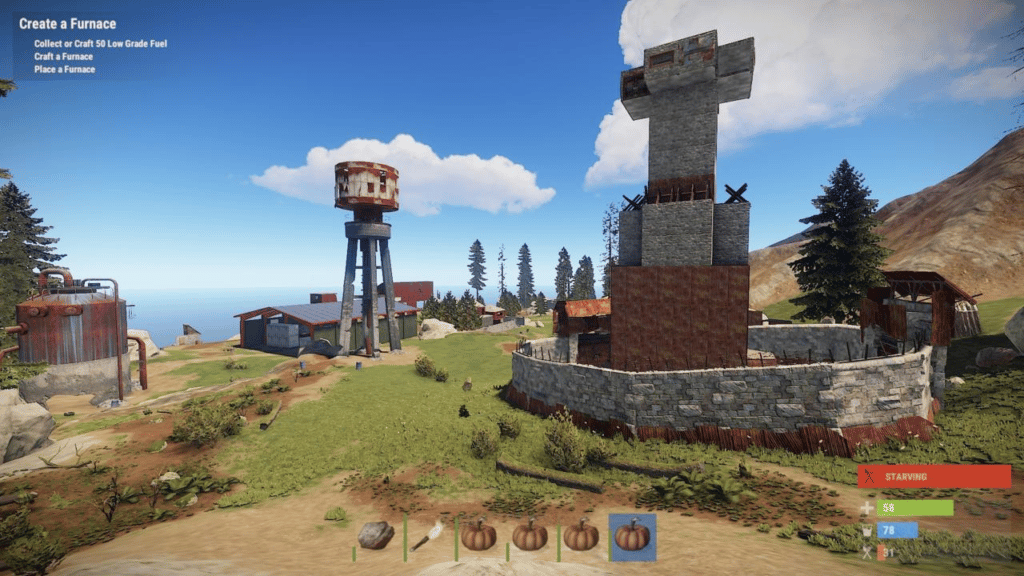 Rust can be played amongst Windows, Linux, and Mac on any server. While you will not be able to play with your fellow Playstation or Xbox friends, you can still join any server and play with your fellow PC gamers.
Rust is still in early development, therefore, it is less likely for them to be adding another cross-platform support anytime soon as the developers are currently aptly focused on bringing in new content and improving overall stability.
Is Rust Mobile Coming Anytime Soon?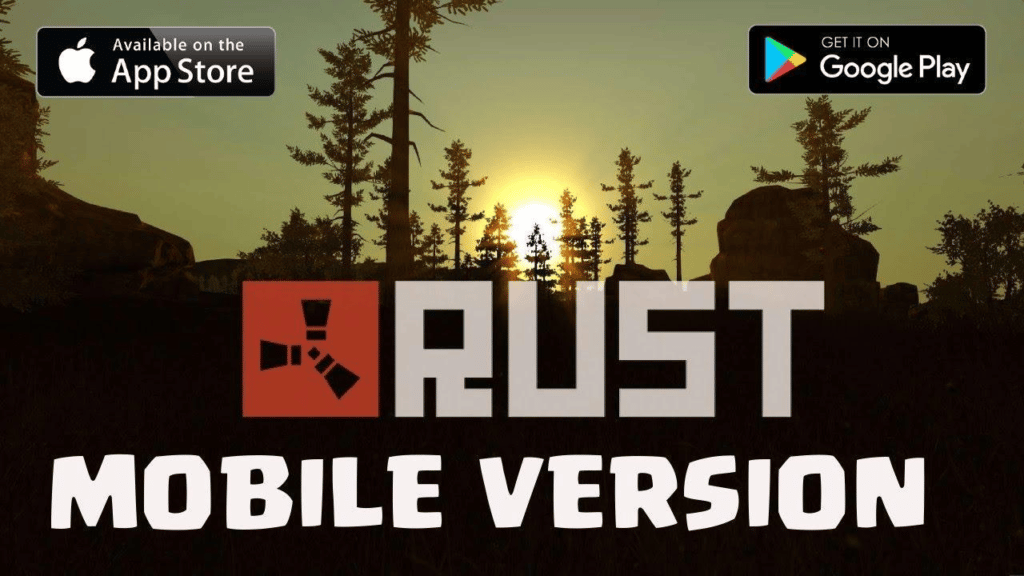 A mobile application for Rust has already been released on iOS and Android. However, it is a companion application with limited functionality. Here's what it can do:
Pair with your in-game servers.
View the full server map to find points of interest, ongoing events, and teammate locations.
Control in-game devices like Smart Switches and Smart Alarms.
Get the latest news related to Rust.
Facepunch Studios have not revealed any information about a possible Rust Mobile. However, the dream might not be that far-fetched. Rust is still in early development there might be platform changes as the game inches towards an actual release.
Is Rust Mobile Cross-Platform?
As of yet, the companion app is only available on iOS and Android. However, we might get to see a possible cross-play between consoles as well. No official announcement has been made regarding this so far though.
As for Rust Mobile, it will likely be confined amongst mobile players. This is similar to how PUBG and PUBG mobile have split to become two inherently different games.
Is Rust Cross-Platform Available on Next Gen PS5?
Rust is fully playable on PS5 via backward compatibility. The console edition is exclusive to console players and features cross-platform between Xbox, PS4, and vice versa.
Therefore, you can enjoy the survival experience that the PC fans have loved for years with your console friends.
---
In conclusion, PC players can play RUST amongst each other while console players can do the same, however, there is no cross-play between PC and console. With the game strictly in Early Development, for now, we can't expect cross-platform to be coming anytime soon!