Endnight Games is finally coming out with Sons of the Forest after so much waiting. It has been a long-anticipated game by many people, especially fans of 2014's The Forest. In this installment,  the game will feature tons of new gameplay mechanics as well as enhanced elements from the first.
While we've already talked about Cross Platform and Cross Generation in detail, we thought it best to take a look at the title now that we're only a few hours away from its release.
Yes, Sons of the Forest does have Co-op gameplay for up to 8 players. However, you cannot play cross-platform since the game is only available on PC.
Is Sons of the Forest Co-Op?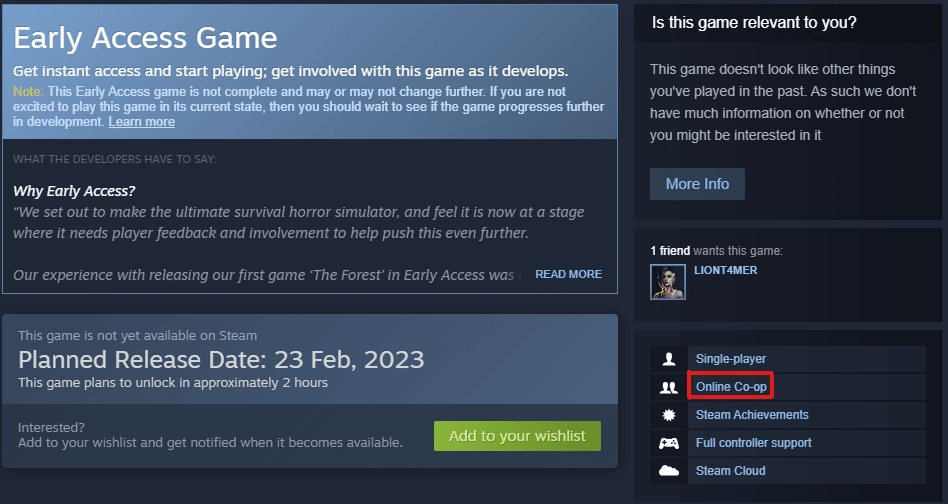 As aforementioned, the game features co-op elements that allow up to 8 players to play together. Since the first game also had co-op, the devs decided to expand upon it in Sons of the Forest. Having the ability to play co-op in survival games like these is a massive bonus. The game automatically becomes more fun and more intense in some cases too.
You can play alongside your friends and survey the entire island, protect each other, build items cooperatively, make your plans together, and much more. Make sure you stick together with your group to have increased chances of survivability.
We cannot wait to get our hands on the game and have a great time exploring and surviving with our friends. Till then, take a look at the exclusive multiplayer trailer for yourself:
From the looks of it, players will have a lot of things to do in the game. You can build shelter, gather resources, fight cannibals, and explore the island with your friends. It even looks better than the first game's co-op!
Conclusion
And there you have it. Hopefully, this guide answers your question about the Sons of the Forest Co-Op / Cross-platform. Since the game is made with multiplayer gameplay in mind, you can enjoy it with your friends and other players.
We would love to hear your thoughts about the game. Did you enjoy the multiplayer in the first game? Let us know in the comments below.