Starfield has generated a lot of hype that is causing a lot of players to get their hands on the game. Since it is a Microsoft exclusive, some players were wondering if Starfield is free to play or not.
Unfortunately, Starfield is not free to play. However, if you have the Game Pass, you can get it for cheaper than its normal price.
How Much Does Starfield Cost?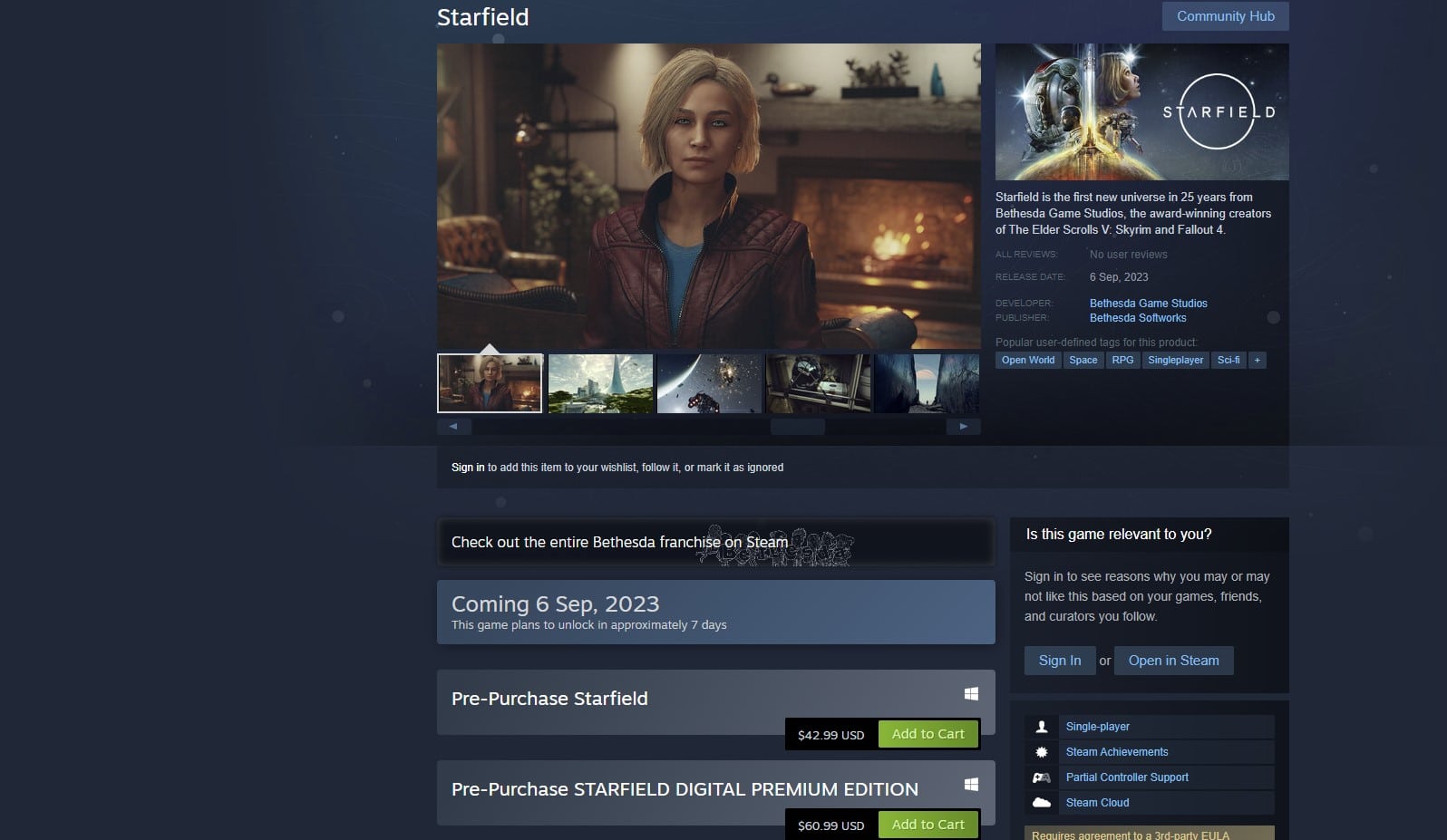 Apart from the regional pricing of each area, Starfield's Standard Edition costs $69.99 whereas the Deluxe (Premium) edition has a hefty price tag of $99.99. This is quite a price tag but the amount of content in the game justifies it.
You can expect to get the entire game for this price without having to spend any more money on additional content like weapons, characters, or areas. However, if there are plans for future DLCs, that might add new content that you'll have to purchase to unlock.
What Does the Premium Edition Offer?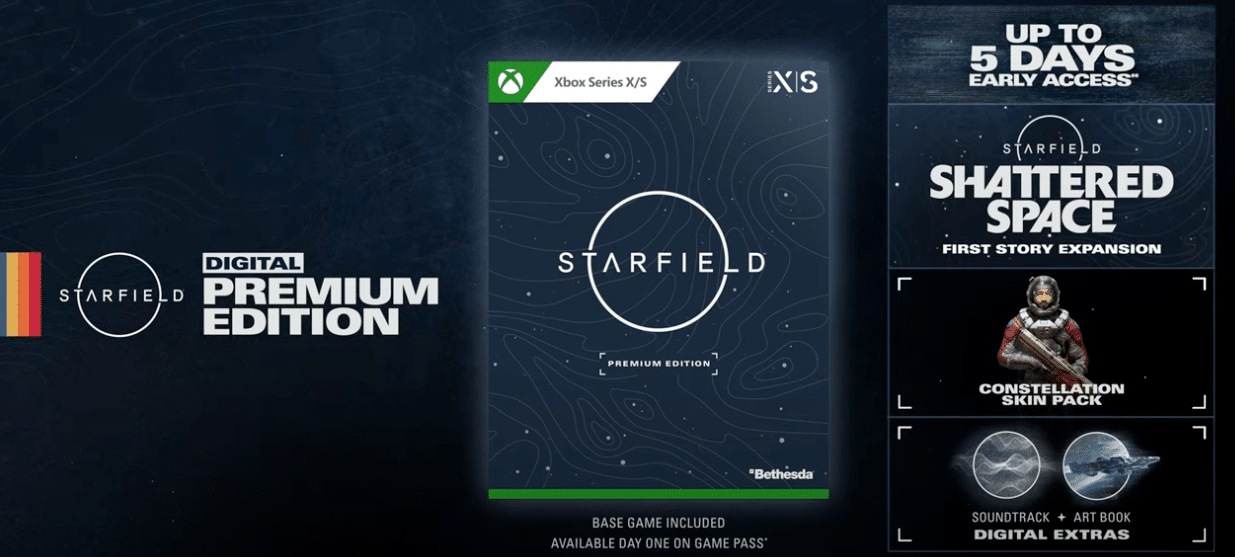 While the standard edition of the game only allows you to play the game, the premium edition has a few extra benefits. Costing $30 more than the standard version, you can expect to get:
Shattered Space Story Expansion (upon release)
5 days early access (September 1)
Constellation Skin Pack: Equinox Laser Rifle, Spacesuit, Helmet and Boost Pack
Access to Starfield Digital Artbook & Original Soundtrack
If you get the physical premium edition, you'll get all the same things aforementioned alongside a steelbook display case and a Constellation patch as well.
Conclusion
And there you have it; that's everything you need to know about if Starfield is free to play or not. There is a lot of hype surrounding the game, and players cannot wait to explore the universe Bethesda has carefully crafted.
What are your thoughts about the game so far? Do you think it justifies the price tag? Let us know what you think in the comments below!