Wo Long: Fallen Dysnaty is a newly released action RPG from KOEI TECMO. This is essentially a spiritual successor to the Nioh series, which was the studio's take on the Soulslike genre. Unlike Nioh, Wo Long Fallen Dynasty is set in China and explores the Three Kingdoms during 184 AD. The tile is coming to a variety of current and last-gen consoles, as well as PC. Like Nioh, the game has multiplayer elements as well. Though is Wo Long Fallen Dynasty cross platform? Here is everything you need to know.
Is Wo Long Fallen Dynasty Cross Platform?
Wo Long Fallen Dynasty does not support cross platform play. This was officially confirmed during an interview with Team Ninja conducted by Wccftech.
Here is the full quote that goes into detail about the multiplayer capabilities across different platforms.
Multiplayer will play a big role in Wo Long: Fallen Dynasty and the release on Xbox Game Pass can make the community bigger than ever. Will the game support cross-platform play?

Wo Long: Fallen Dynasty will support cross-generation multiplayer, allowing users on PlayStation 5 and PlayStation 4 or Xbox Series X|S and Xbox One to play together. Cross-platform play between PlayStation and Xbox users will not be supported.
So, basically, if you're planning to play with your friends across different generations, for example, the PS4, or PS5, then you won't have any problem. However, if you plan on playing with your friends that have the game on a different console environment, like the Xbox One, then you can't enjoy any multiplayer elements.
What about the PC Version?
There is no word about the PC version, but both Nioh 1 and 2 didn't have crossplay support either, so it shouldn't be a shock if there is a lack of cross play support. We're curious if Steam players will be able to play with Game Pass for PC players, but nothing about that has been revealed just yet.
Additionally, there's a chance that Game Pass PC users might be able to play with Xbox users because of store tags on the Wo Long Fallen Dynasty page, but without official confirmation, we can't say for sure.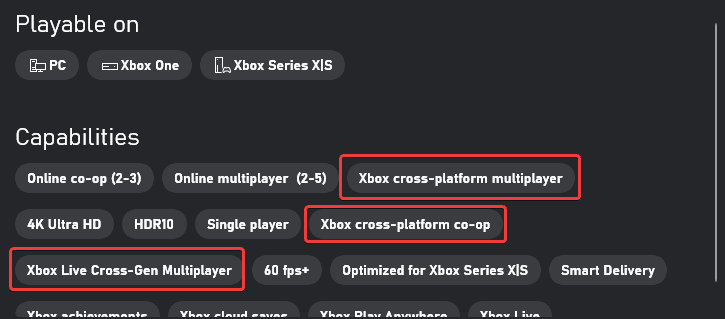 We'll contact the developers and update this if we receive confirmation.
Wo Long Fallen Dynasty Release Date
Wo Long Fallen Dynasty is coming to PC, Xbox One, Xbox Series S|X, PS4, and PS5 on March 3rd, 2023. If you're interested in pre-ordering the title, make sure to check out our detailed guide here.
Wo Long Fallen Dynasty on Game Pass
Wo Long Fallen Dynasty is also coming to Xbox Game Pass and Game Pass PC on day one. If you're a subscriber, you'll be able to play it at release.
While you're here, make sure to read up on the cross platform capabilities of other titles, including Wayfinder, Endless Dungeons, and Darktide.
We hope this answers your question regarding Wo Long Fallen Dynasty cross platform capabilities. Are you excited about the upcoming online action RPG? Share your thoughts in the comments below.