WWE 2K22 has returned with a multitude of feature enhancements compared to its lackluster predecessor. While redeeming the failing franchise is certainly a tall task for Visual Concepts' latest professional wrestling title, we still get to experience exciting new multiplayer features.
WWE 2K22 has completely revamped its gameplay engine to deliver hard-hitting moments to peak perfection. Aside from the obvious worldwide items, multiplayer has also experienced a dramatic change. However, the title falls short when it comes to cross-platform compatibility.
Unfortunately, WWE 2K22 is not cross-platform and does not support online multiplayer between different platforms. A PC player cannot play with Xbox or Playstation players and vice versa. There is no cross-gen support either.
It only seems logical for PC players to be unable to compete against console players due to the inherent advantages that a mouse and keyboard bring. However, Xbox and PlayStation players should still be able to battle each other to their heart's content, in our opinion.
Crossplay Limitations in WWE 2K22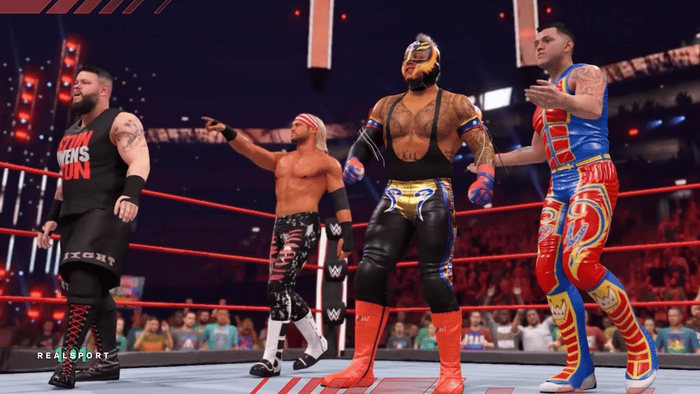 Unfortunately, there is no cross-play at all in the latest title from Visual Concepts. You need to be on the same platform as your friends in order to play multiplayer with each other.
Furthermore, a PR representative has spoken to Gamepur about the corroboration of this news.
"A PR representative for WWE 2K22 confirmed … that the game will not have crossplay for its online multiplayer modes. However, you can share your Community Creations across multiple platforms, adding some form of cross-platform functionality."
Cross-Gen Between PS4 and Next Gen PS5
Sadly, PlayStation 4 players cannot match with next-gen Playstation 5 lobbies. However, the inverse is possible only if you download the PS4 version on your PS5. This spells bad news for those who pre-ordered WWE 2K22 PS5 version to play multiplayer with their friends on PS4.
Related: Is Salt and Sacrifice Cross Platform?
Cross-Gen For Xbox One and Xbox Series X/S
Similar to the PlayStation 4 and 5 variants, Xbox Series X/S players can only play with their prev-gen console friends by downloading the Xbox One version. In terms of playing against and with your friends, this can get quite annoying as you'll be playing an inferior version, so to speak.
However, the game is receiving constant updates from Visual Concepts. Therefore, complete cross-gen support might not be a pipe dream.
How to Play Multiplayer in WWE 2K22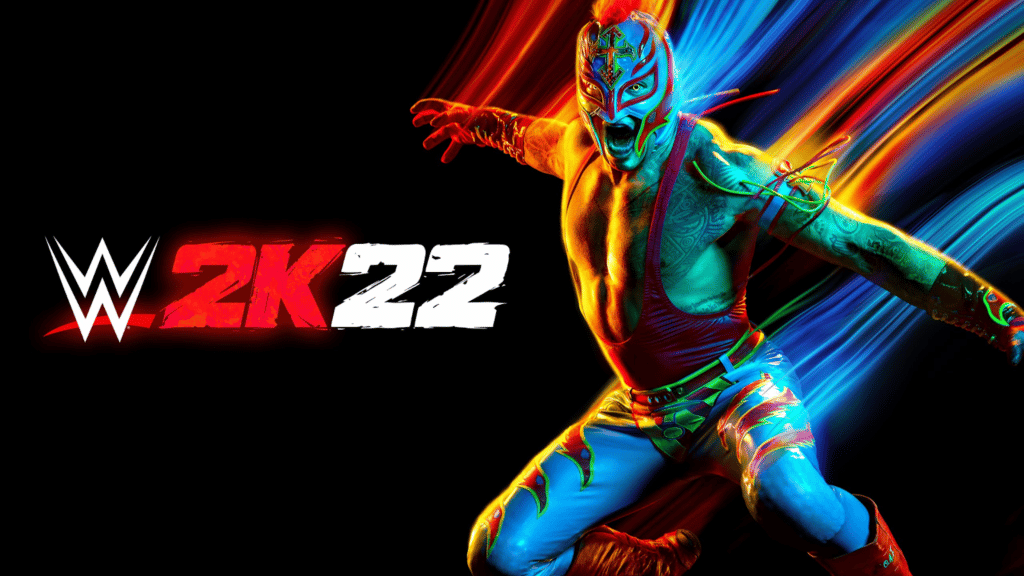 WWE 2K22 offers a few choices when it comes to multiplayer. The game supports a maximum of four players in modes like the legendary Royal Rumble where you get to take part in the chaos from the comfort of your couch.
However, you can also try 8-player modes with your friends and randoms to experience true mayhem. Here is how you can play multiplayer in WWE 2K22:
Open the main menu and choose your multiplayer mode. This will create a custom lobby for your friends to join.
From there, simply invite your friends by clicking their names in the Friends tab.
You can also use the Steam or PlayStation friends list to invite your friends in the lobby. Alternatively, they may also use the lobby ID to join manually.
Cross-Platform Community Creations in WWE 2K22
Players are able to download the community creations from different platforms in this brand new title. This means that a character made in PlayStation can be used by Xbox and PC players alike. Each and every community creation is accessible on all platforms.
To share your own creations, you will need to link a 2K account with WWE 2K22. Here is what you can create in the community creation suite:
Images / Custom Renders
Arenas
CAWs (Custom Wrestlers)
MITB Briefcases
Belts
Move-Sets
How to Activate Cross-Platform Community Creations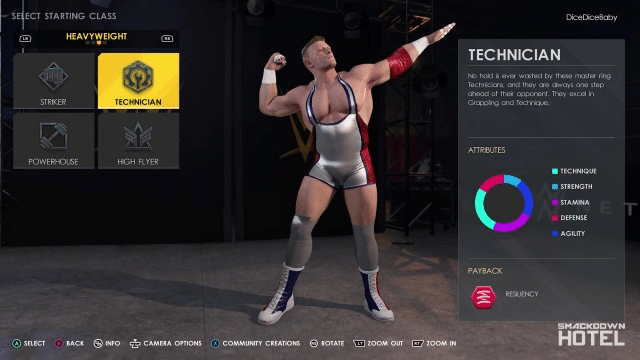 You will need to activate your 2K account before being able to access cross-platform community creations. Here's how to do so:
Open the Main Menu and locate a triangle. Clicking on it will move you to the 2K account login page.
Create a new account or connect an existing one. You will have to verify your email if you choose to make a new account. However, the account will register even without this step.
Restart the game and open the Community Creations menu.
Community creations are expected to receive multiple new features in future updates. However, there is no official statement for it as of yet.
---
With that said though, WWE's latest title, 2K Battlegrounds does support cross-platform gameplay between Xbox and PC players. Therefore, there's a chance that we might get to see that happen in 2K's next installment, aptly named WWE 2K23. However, as mentioned earlier, there is no cross-platform support for WWE 2K22 as of yet.